September 2012 Archive The MIROCK Fast by Gast Fall Nationals from Maryland International Raceway, Sept. 29-30, got underway at about 10:30am on Saturday after a precise and thorough

Continue Reading » More From September 2012
The Sovereign-Star Racing team will aim for safer ways of attracting media attention at this weekend's AAA Insurance NHRA Midwest Nationals in St. Louis, Mo.,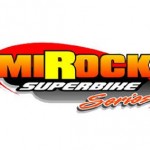 Per MIROCK Event Director Jason Miller MIROCK FBG Fall Nationals Weather Update: There is only a chance of a passing shower this weekend, and as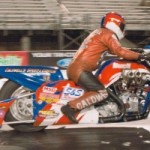 Tom Caldwell/Old Guys Do Rule Racing is locked and loaded for the AMRA National Finals at Bowling Green KY, this weekend. This event is always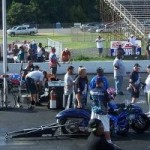 Maryland International Raceway's autumn festival of speed returns September 29-30 when the Mickey Thompson MIRock Superbike Series rolls back into town with the world's sickest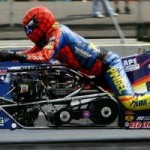 Top Fuel legend, Larry "Spiderman" McBride is poised to entertain race fans with swift and loud nitro runs at this weekend's Beef O' Brady's Thunder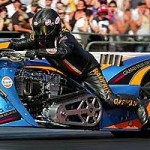 The Gulf Oil – Grand Prix Originals Top Fuel team rider Ian King secured the 2012 European Dragracing Championship crown in style at the final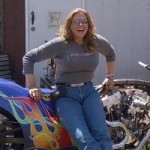 Carrie Seifert Tate a.k.a. "The AMAZON" goes to the Winner's Circle at the AHDRA Liberty Nitro Nationals in Catawissa, PA, September 9, 2012. Seifert Tate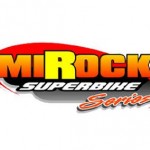 MICKEY THOMPSON TIRES – PRO MOD "Top 10" Professional Class – Season points updated on 9-13-12 Position Rider Name Total Points 1 Ronald Procopio Jr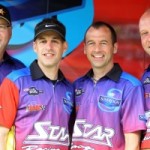 Sovereign-Star Racing's Scotty Pollacheck locked into the NHRA (National Hot Rod Association) Full Throttle Countdown to the Championship after winning in Round 1 against his
IDBL Raises Money for Breast Cancer Patients!
Top Fuel News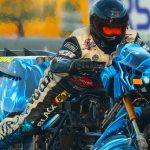 Multiple Australian Top Fuel Motorcycle Champion, Chris Matheson has taken home a much sort after Crocodile Skull Trophy and a Thunder ...
[+]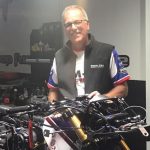 July 29th, 2017 will serve as a footnote in the history of motorcycle racing. At the IDBL WPGC Bike Fest from ...
[+]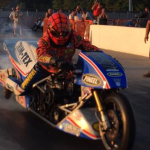 Top Fuel Motorcycle legend and 16-time champion Larry "Spiderman" McBride knew his team would be put to the test under the hot ...
[+]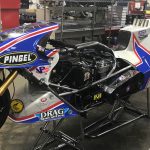 ManCup Top Fuel Motorcycle point leader and 16-time champion Larry "Spiderman" McBride is ready to get back to work at this weekend's, ...
[+]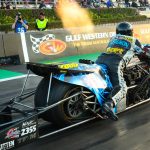 Australia's current Number 1 Top Fuel Motorcycle Champion Chris Matheson and his Nitro Voodoo Team are making final preparations for the ...
[+]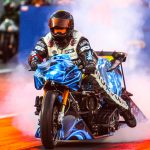 Chris Matheson and his Nitro Voodoo Team have made Australian History taking out their fourth Australian Top Fuel Motorcycle Drag Racing ...
[+]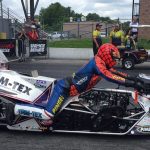 It's a young season for the 16-time Top Fuel Motorcycle champion Larry "Spiderman" McBride, but so far the veteran is pitching ...
[+]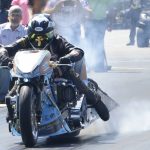 The Gulf Oil Dragracing team of Top Fuel Motorcycle pilot Ian King started kicked off their 2017 season at the Manufacturers ...
[+]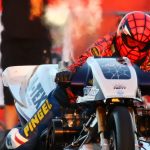 With the level of competition in Top Fuel Motorcycle on the rise, 16-time champion Larry "Spiderman" McBride knows every round win is ...
[+]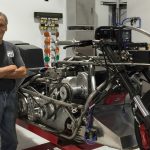 With multiple championships, records and a successful and innovative business, the great Terry Kizer has certainly accomplished enough in the sport ...
[+]
Nitro Dragbike Image of the Day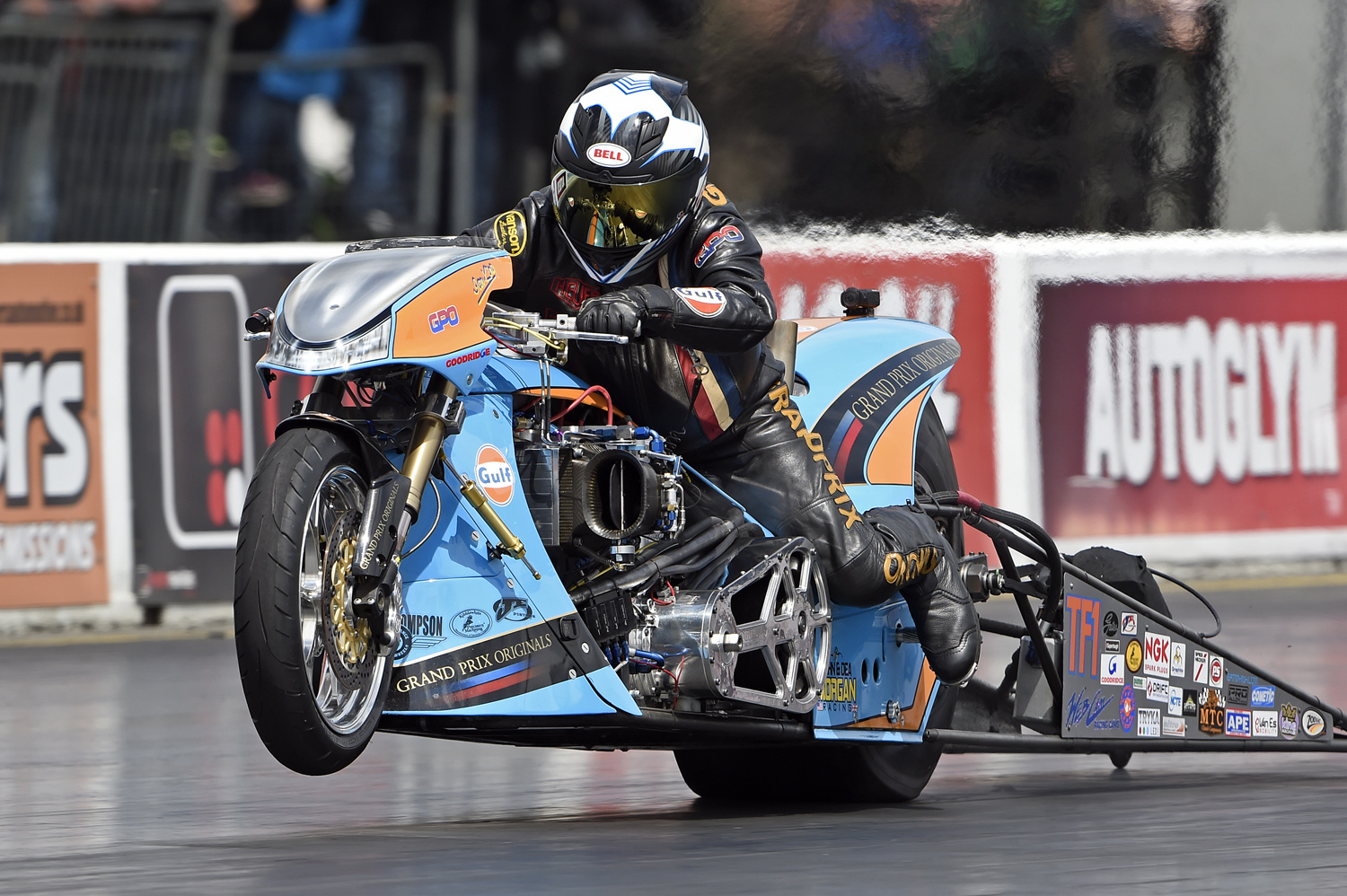 Columns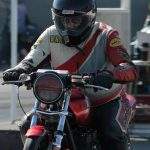 Despite being somewhat of a niche sport, preferences for dragbike racing can vary greatly by region.  For instance, some dragbike bracket racing ...
[+]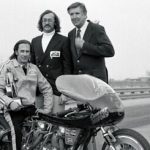 Before motorcycle drag racing could grow, it needed visionary individuals who recognized its potential as a spectator sport. If races among ...
[+]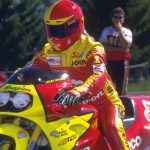 Rivalries are inevitable. Any time money and ego are at stake, strong and unchecked emotions often find their way into the ...
[+]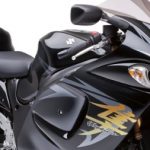 The 2015 and 2016 racing seasons have proven to be eventful; the Manufacturer's Cup, NHDRO and IDBL classes were filled to the ...
[+]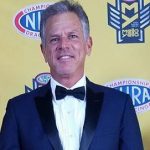 When Jerry Savoie, the affable, unassuming drag racer and alligator farmer from the bayous of Louisiana, won the 2016 NHRA Mello ...
[+]