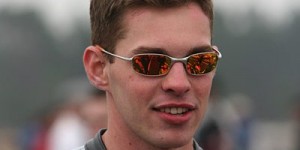 In Pro Stock Motorcycle, Andrew Hines earned his first Indy victory by outrunning Hector Arana Sr. in the final round. Hines rode his Screamin' Eagle Vance & Hines Harley-Davidson to a 6.937 at 191.70 to take the easy win when Arana's Lucas Oil Buell slowed at mid-track and finished with a 7.456 at 157.54. It was Hines' fourth win of the season and 29th of his career.
Hines used a string of consistently low 6.90-second runs to defeat Dawn Minturn, Karen Stoffer, and Hector Arana Jr. in the first three rounds.
"This is really satisfying," Hines said. "Minus one year, I've raced every year on a Harley. And for us to struggle like we've done here, with inconsistency in tuning and riding, and every scenario possible going against us, like last year when my transmission locked up after the first round burnout, to finally get the Indy win and stand in the U.S. Nationals winner's circle is something I can look back on years from now. I had found the winner's circle four times here with the Pro Bike battle, and to actually stand there with the U.S. Nationals trophy means the world to me."
With the win, the Vance & Hines Harley-Davidson team claimed victories in all 10 regular-season events, and Krawiec locked up the top seed for the playoffs. Michael Ray, Shawn Gann, and Matt Smith claimed the final-three playoff positions in the PSM top 10.
"We remained undefeated in the regular season, so [teammate Eddie Krawiec] and I intend to extend our streak," Hines said. "Charlotte and Dallas are two tracks that I've never won at, so those are the last two on my list there. It's a whole new deal now with the Countdown. Luckily, I just made up a whole bunch of points on [first place] Eddie, but that doesn't matter because they all get reset. He's 30 in front of me, we've got six races to go, and luckily, my motorcycle finally turned the corner, and we could have fun with it and tune it."
NHRA's six-race playoffs, the Full Throttle Countdown to the Championship, opens Sept. 14-16 with the O'Reilly Auto Parts NHRA Nationals presented by Super Start Batteries at zMAX Dragway near Charlotte.