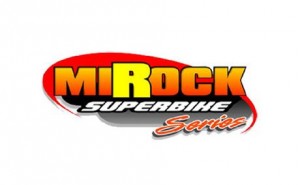 The Orient Express Pro Street class has seen the tightest competition it has had in years. The best of the best with nitrous injected big bore bikes,  turbocharged big bore bikes, and turbocharged liter bikes have all achieved 6.9 second passes and the class seems to finally be in harmony with strong bike counts and great racing action. There is however, another group of racers that wants to get in on all the PST action, and that is the nitrous injected  liter bikes. Under the current PST rulebook, all combinations are limited to a 70″ maximum wheelbase. The nitrous injected liter bikes just do not have enough horsepower to realize 210+ mph passes and need to be able to out front half their big bore competitors to have a shot at taking the stripe first.
MIROCK Officials have elected to give the nitrous injected liter bikes an additional 6″ of wheelbase that is needed to get them in the hunt. MIROCK Officials will monitor this combination as they always do to keep parity amongst the class, and if the additional wheelbase ever becomes too much of an advantage in the future for the nitrous injected liter bikes then their wheelbase could possibly be reeled back in a bit.
The only other rule revision in the class is MIROCK will now be giving big bore bikes equipped with a flat 1.5″ oil pan or taller and additional inch of wheelbase. It has been brought to the MIROCK Officials attention that the ZX-14 has a limited choice of flat oil pans available, and 1.5″ deep is the shallowest oil pan on the market. There is however a .25″ oil pan available for the Hayabusa. This leaves the ZX-14 sitting 1.25″ higher than a Hayabusa because all bikes must pass 3″ ground clearance. This rule change is not limited to the ZX-14 only, but any big bore bike that has a flat 1.5″ or taller oil pan will receive 1″ extra of wheelbase.
Jason Miller (Promoter of MIROCK) states, "We are excited to see new teams with nitrous injected liter bikes join the Pro Street ranks. There is a lot of talent in that pool, and it will be great for MIROCK fans to see the capability of what these small displacement liter bikes are really capable of. It will also be great to see some more competitive ZX-14s in the class with the oil pan revision, and have more variety in the class other than just the Hayabusa."
The following rule revisions will be in effect on September 29-30th at the Fast by Gast "Fall Nationals" at Maryland International Raceway.
Click on the link below to view the updated Orient Express Pro Street Rulebook:
http://www.mirockracing.com/rules/2012_mirock_rulebook_prostreet.pdf
The next event for the Mickey Thompson Tires MIROCK Superbike Series is the Fast by Gast "Fall Nationals" at Maryland International Raceway on September 29-30, 2012.