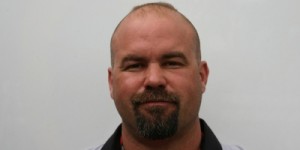 Capone Racing, Team HeadBlade and Bammer Racing continue to gather championship points at the Numidia Raceway for the Liberty Nitro Nationals Presented by Vreeland's Harley-Davidson.
Capone Racing's Frank Capone was runner up against point leader Keith Browne in the Rush Pro Gas class. Capone, "We knew coming in late  in the season , that we'd be looking at the back of Browne Racing's great big ol' fender, but we're very pleased with the team's progress and the fact that we're able to make the show and gather data for next season (when I hope that Keith will be looking at the back of our bike) is very important"
In the AHDRA Pro Mod class, Capone and Reno were number 1 and 2 at the day's end, with Capone taking out his teammate Reno (what a buddy, huh, Shaun?). Reno, "This was a great field of Pro Mod's, we only wish we could have taken Team HeadBlade to the winner's circle, but it was a heck of a race."
Capone and teams provided the Pro Mod/Pro Stock dinner, Saturday night. What a great bunch of guys and gals.
Bammer Racing's Drums Brancaccio is the only nitro powered ride in the Capone/Headblade/Bammer pit area. Brancaccio said, "We had a pretty good wkend in the  AHDRA Screamin' Eagle Top Fuel class, qualifying 5th in a close field. We ran Turner in the first round and his reaction time was only 2/10th's of a second faster than mine, but it was enough on the big end to take the win and put us back in the trailer."
Discouraged, NOT, say's Bammer crew chief, Michael Hopkins, "Each time we come to the track, we learn more and more about this bike, we really needed a few more rounds of qualifying; but the rain gave us one round on Saturday and one on Sunday morning. Sure we would have like to have gone a couple more rounds but we're ok and will be ready for Rockingham."
As the AHDRA Screamin Eagle season comes to a close Capone, HeadBlade and Bammer hope to see you at  Rockingham, Oct. 13th and 14th and the AHDRA Championship Finals at No Problem Dragway, Belle Rose, LA, Oct. 26-29th.
Capone's team consists of Mark Godin, Richard Murray, Craig Fisher, Lorne Buchanan and Katy Miller.
Capone Racing sponsors and friends supporting Capone's record breaking season include: G&G Engineering, DAS Performance, L. Buchanan Co., Gannos Machine, Energy One Clutches, Vanson Leathers and all the staff at Capone Landscape.
Capone can be reached at:
781-224-0700
Reno's team includes his wife, Kim, and his crew chief, Ricky Stewart.
Special thanks to: HeadBlade, Inc., Hampton Roads Harley Davidson, Energy One Clutches, SA (Steve Allstaedt) Racing
Reno can be reached at:
email renoscc@cox.net
phone (804)642-0554
Bammer Race Team consists of:
Larry "Drums" Brancaccio
Crew Chief: Michael Hopkins
Dickie Roberts
Joe Wysocki
Richard Murray
Sponsors for 2012 include:
Central Metal Fabricators www.CentralMetalFabricators.com
Anthony Augliera, Inc www.augliera.com
Starlight Tattoo  www.starlighttattoo.com
Richard Murray
JIMS
Keith's Custom Seats www.keithscustomseats.com
World Wide Bearings www.worldwidebearings.com
Capone Landscape www.caponeracing.com
Vanson Leathers www.vansonleathers.com
Tattooville Tattoo www.tattooville.com
Autolite www.autolite.com
phone 973 667 8504
website. www.bammerracing.com