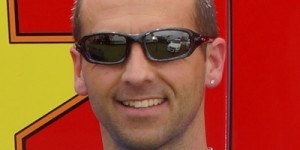 Persistent rains have forced NHRA officials to postpone the 58th annual Mac Tools U.S. Nationals presented by Auto-Plus at Lucas Oil Raceway at Indianapolis. The Sovereign-Star Racing drivers John Hall and Scotty Pollacheck will compete on Sept. 8-9 when the event will resume.
"The persistent weather has affected the racing surface, and we have chosen to make the tough decision to postpone the race until next weekend," said Graham Light, NHRA senior vice president racing operations. "We are planning to run the remainder of the event next weekend on Saturday and Sunday."
NHRA Full Throttle Drag Racing categories — Top Fuel, Funny Car, Pro Stock, and Pro Stock Motorcycle —qualifying will reopen with two sessions on Saturday, Sept. 8, with eliminations will be on Sunday, Sept. 9.
It is unclear what this turn of events will mean for the Sovereign-Star Racing drivers as they try to secure their places in the top 10 points standings. Prior to the postponement, both Pollacheck and Hall were qualified to race at No. 5 and No. 16, respectively.
"Basically, Hurricane Isaac wrecked our show," Star Racing owner George Bryce said. "We had both drivers qualified and now one is not. So in that sense, it's not good for our team. Scotty is qualified, but he won't necessarily hold onto the fifth spot. With John, we'd been thinking before the rain that if we could get just one more run in then we could get him off of the 16th spot. So, those are our goals: for Scotty to hold onto No. 5 and for John to move up some in qualifying next Saturday."
ESPN2 coverage will air Sunday, Sept. 9, from 3-8 p.m.