All eyes and social media comments have been pointed at the PDRA Pro Extreme Motorcycle class as of late. It's another episode in dragbike racing's longstanding, quarrelsome turbo vs. nitrous rivalry. The uproar is in the wake of expert builder Dan Wagner and team shattering the PDRA PXM class record with a 3.91 during a new turbo bike's debut at the PDRA Fall Nationals from Darlington Dragway, Oct. 5-6.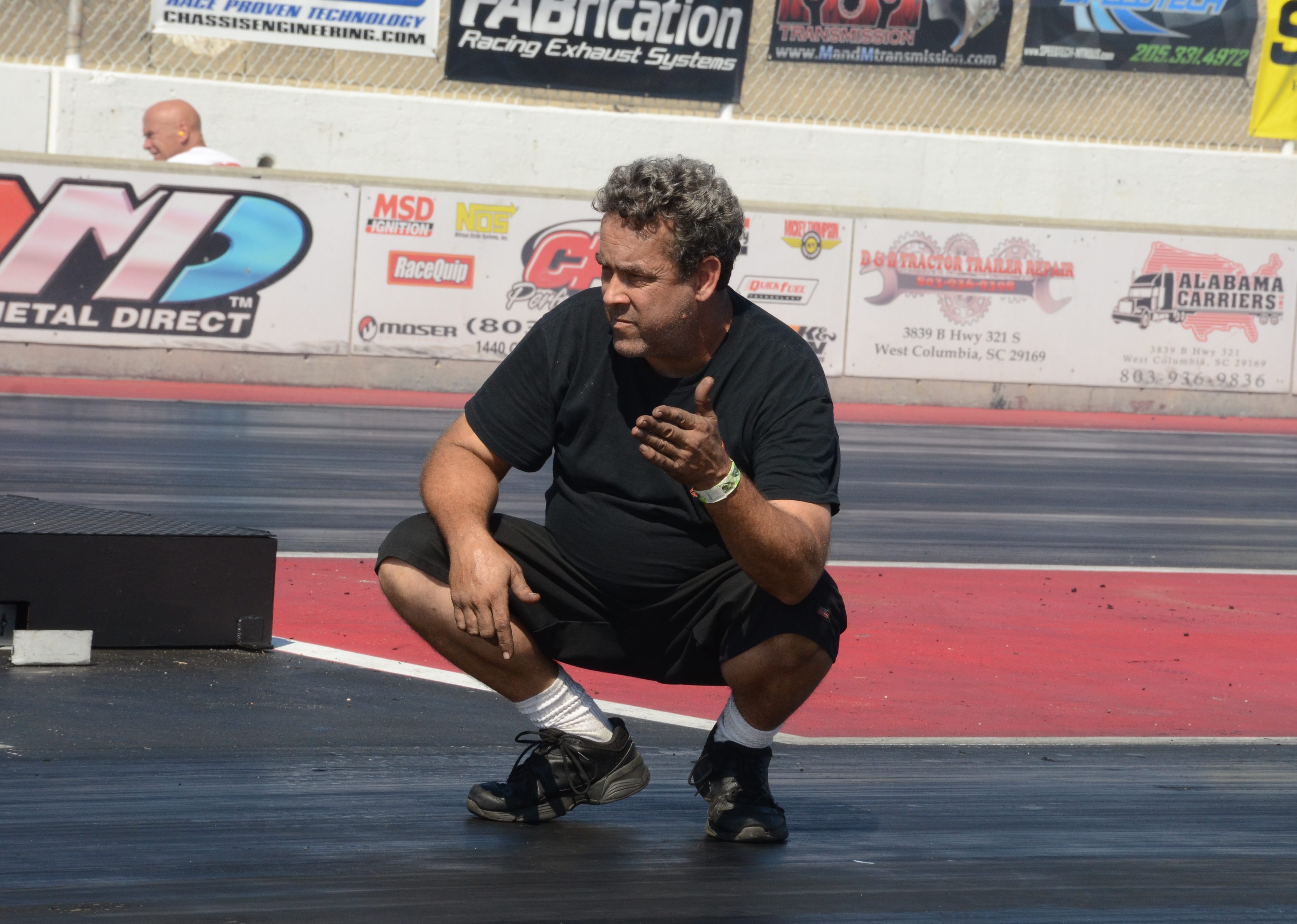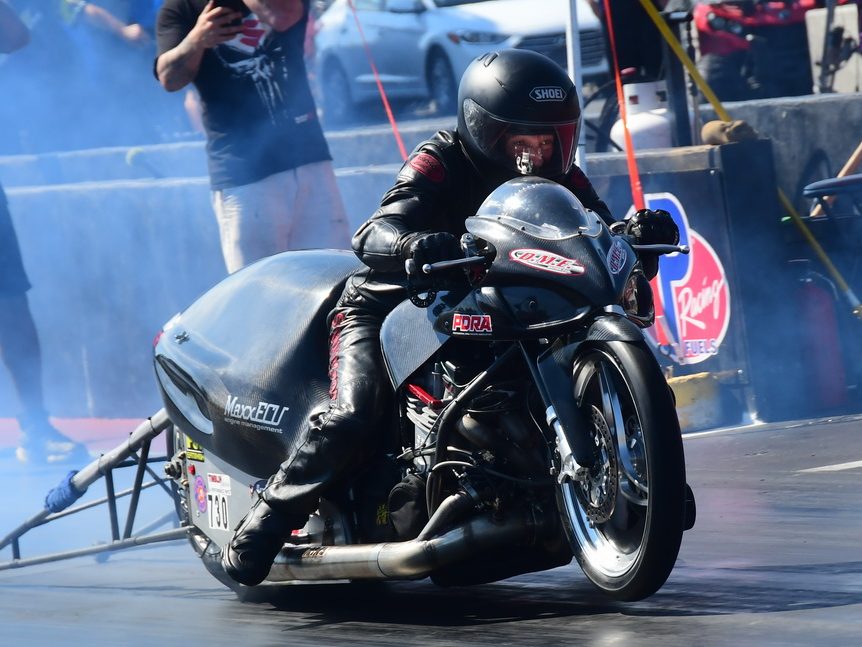 There have been thousands of comments on the Cycledrag.com Facebook page and elsewhere online. Nitrous teams demanded swift action and answers for 2019, with some threatening to boycott the class.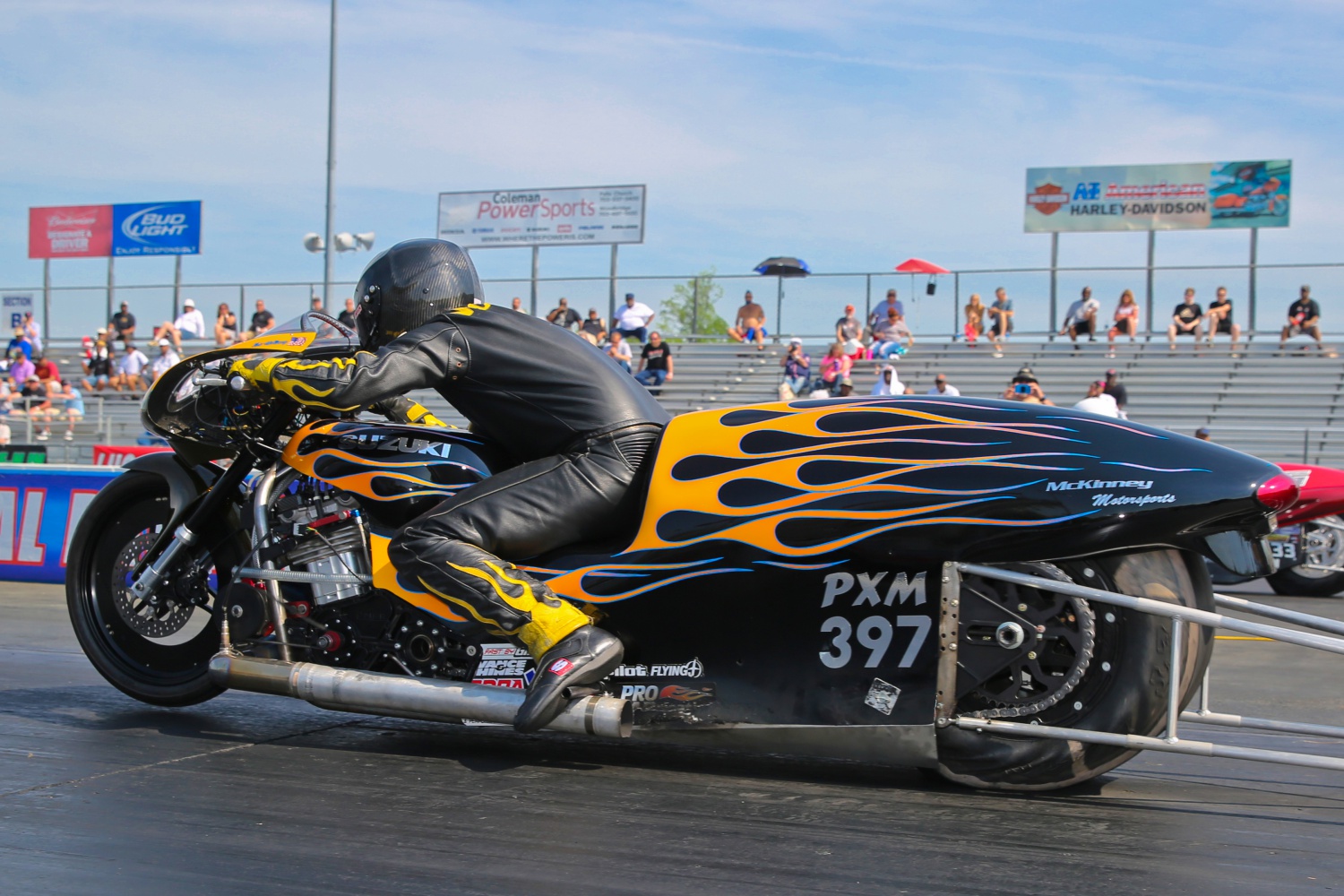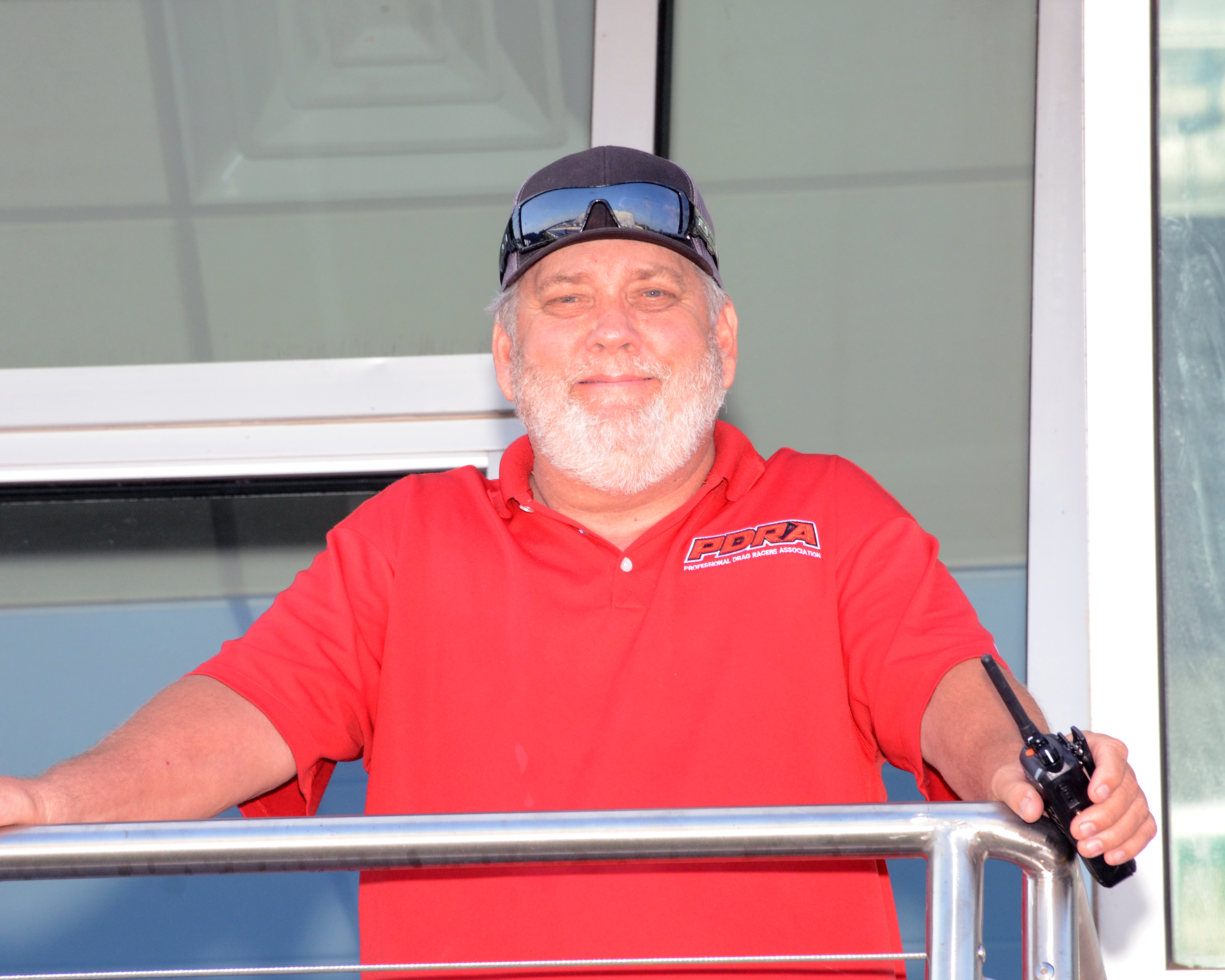 In response PDRA President Bob Harris has taken the intercoolers and alcohol fuel away from the turbos, excluding those utilizing mechanical fuel injection. All others must run on gasoline for the upcoming PDRA World Finals from Virginia Motorsports Park, Oct 18-21. The rule update also states rule revisions for this class will be ongoing during the off season.
The mechanical injection exception allows an older Funny Bike owned by defending class champion Travis and father John Davis and other bikes using old-fashioned systems to enter without making adjustments.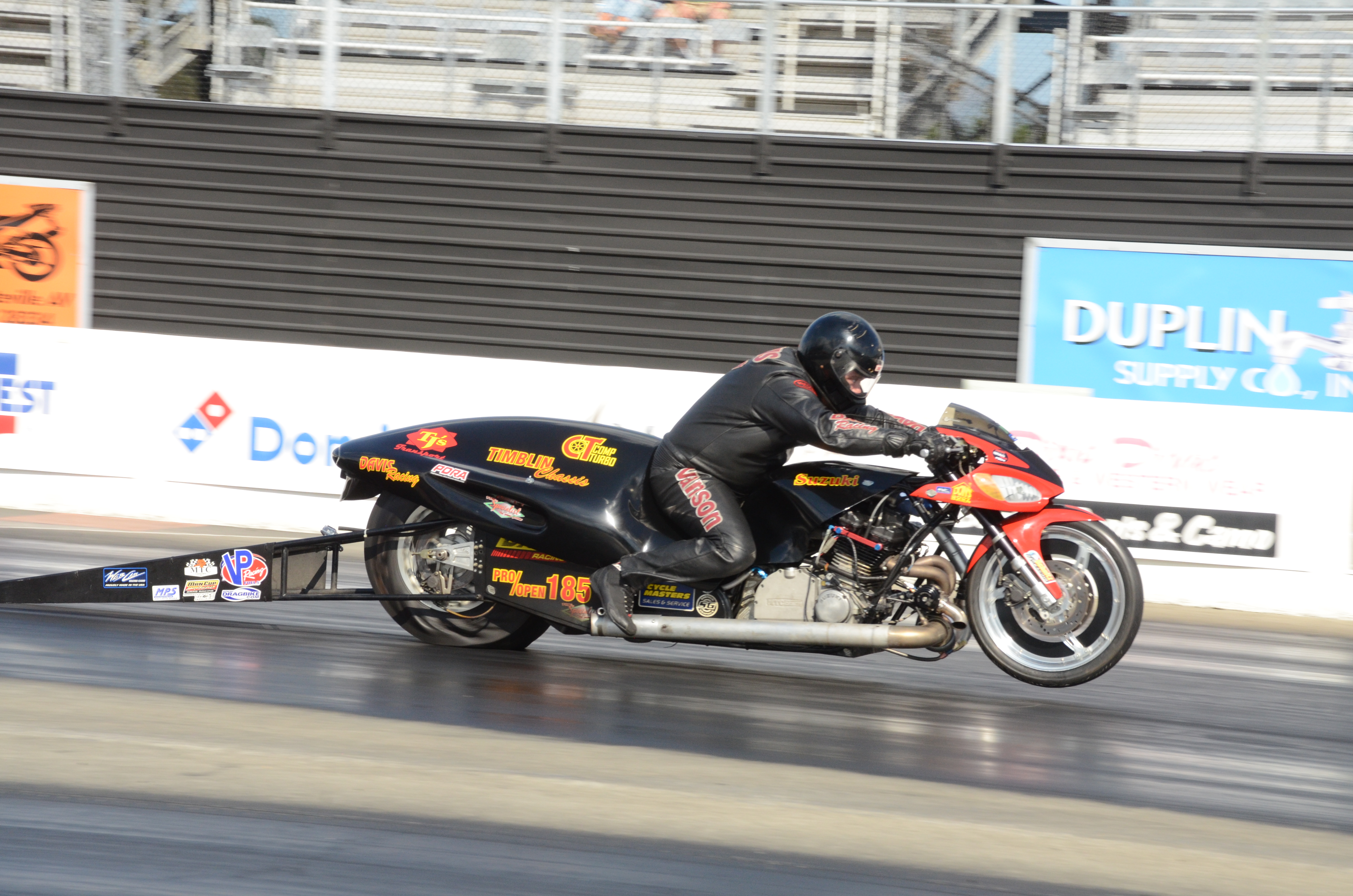 The avant-garde turbos of Ehren Litten and Wagner will suffer the penalty.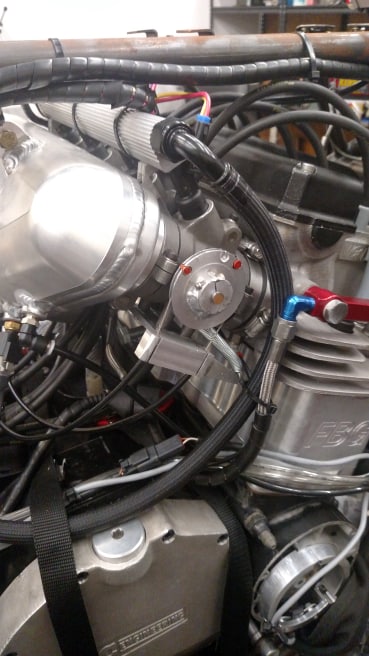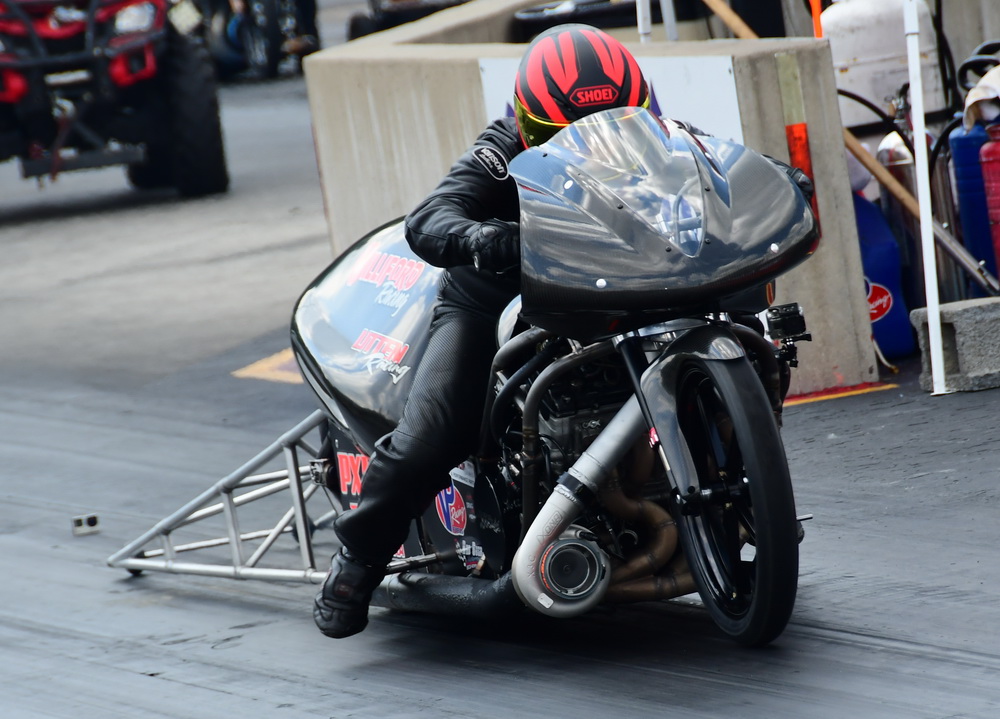 "I don't like changing rules with one race to go but we had to do something," said Harris. "I can't let Dan (Wagner) run 3.91 at the Finals or probably 3.80s with better weather expected. I had to the take the intercooler and fuel."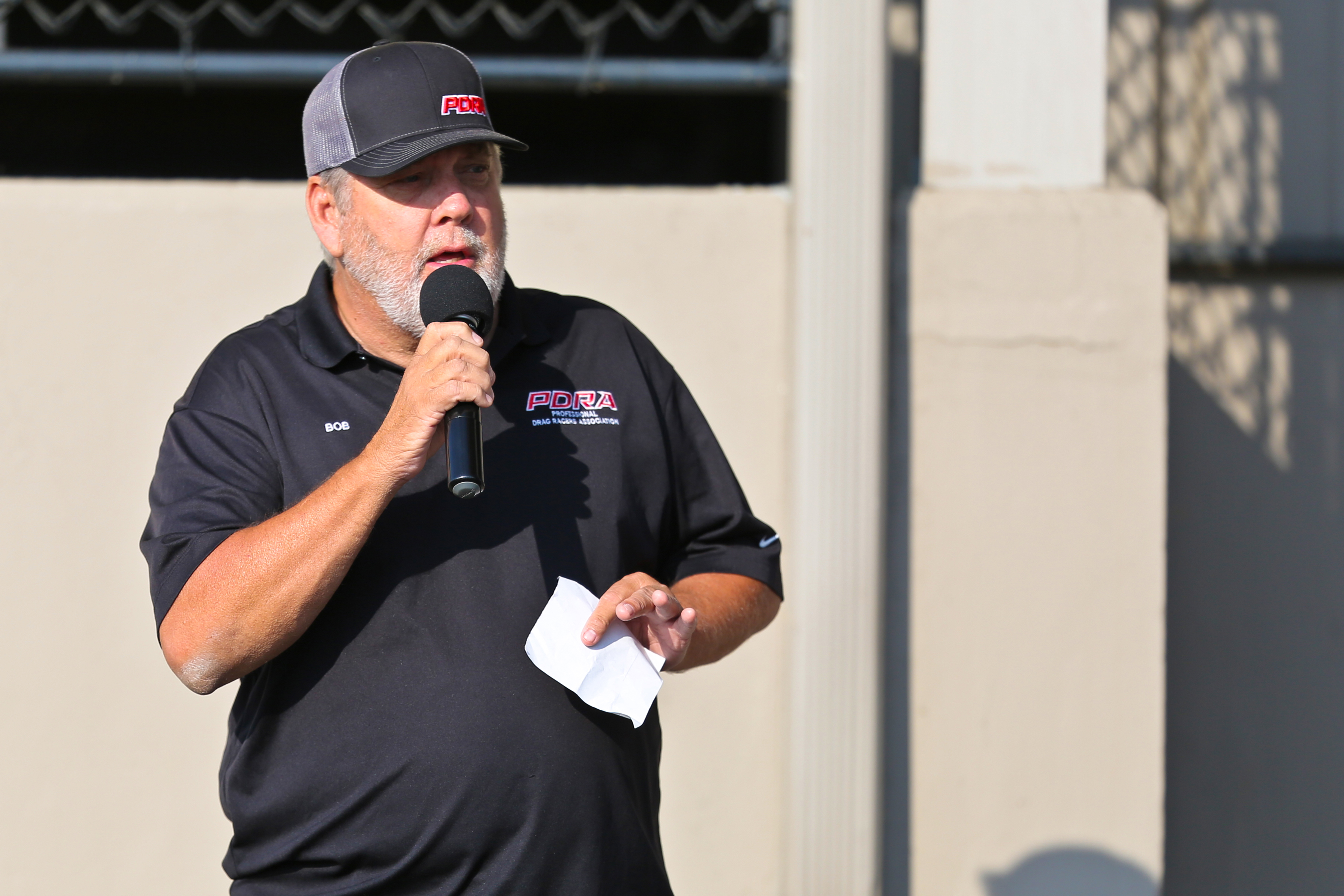 All turbo engines will also be limited to 1,600 cubic centimeters moving forward. That's something that will not impact Wagner or Litten.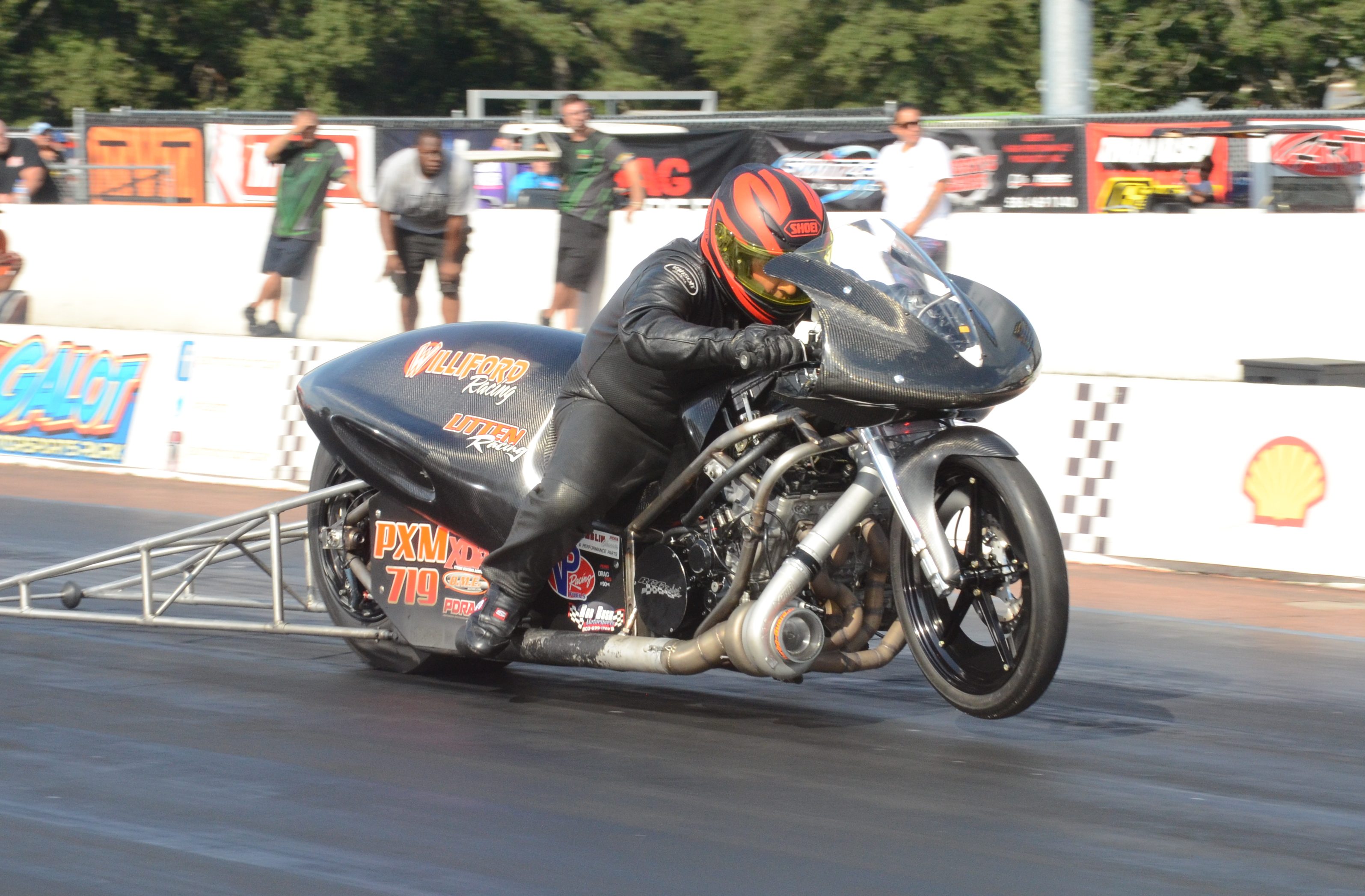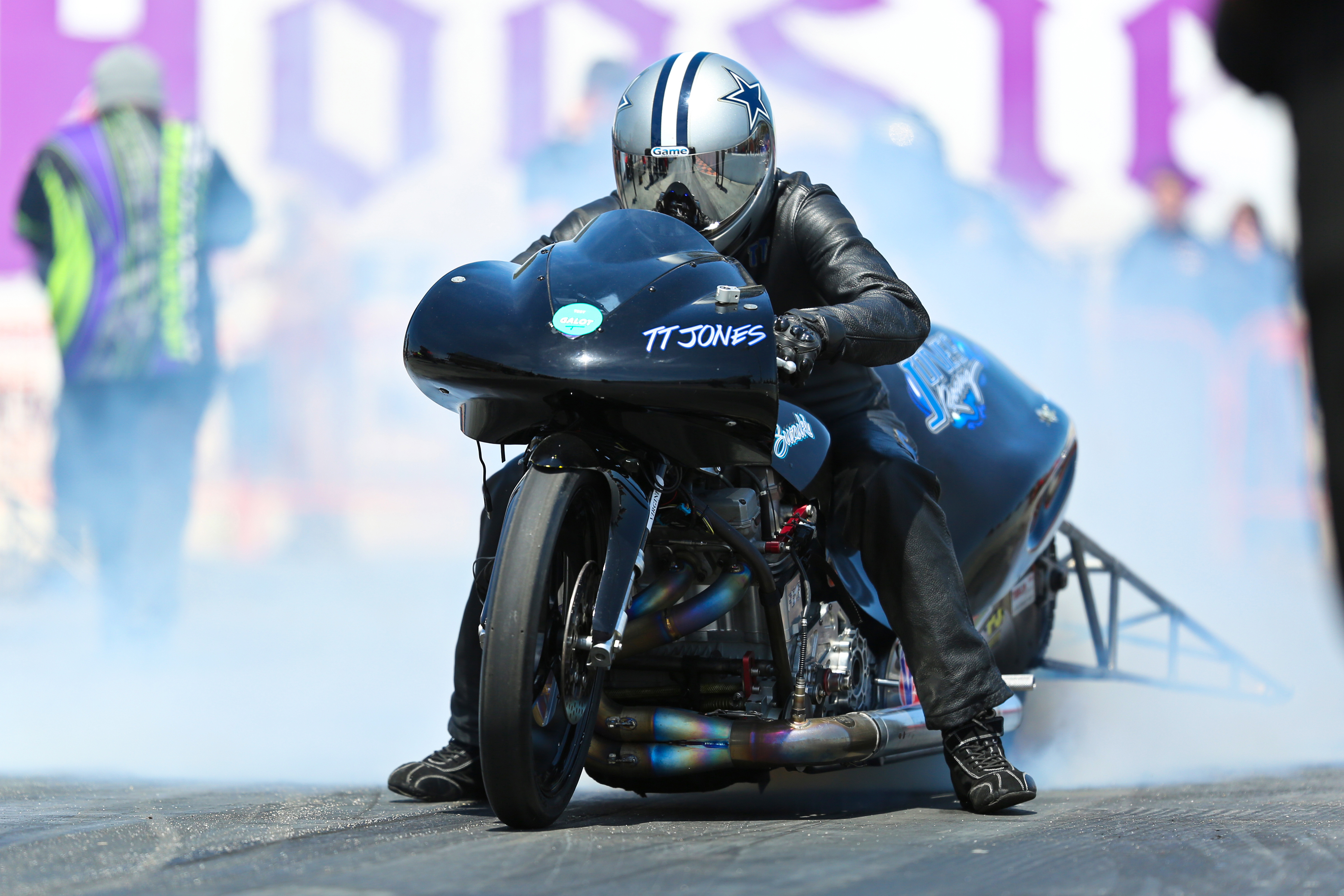 Harris also ruled that he will split the class record up by nitrous and turbo immediately, meaning No. 2 in the points Brunson Grothus and the rest of the nitrous field will still have an opportunity to score bonus points if they can run under point leader Ronnie Smith's 3.97 NOS record. Turbos would have to beat the 3.91.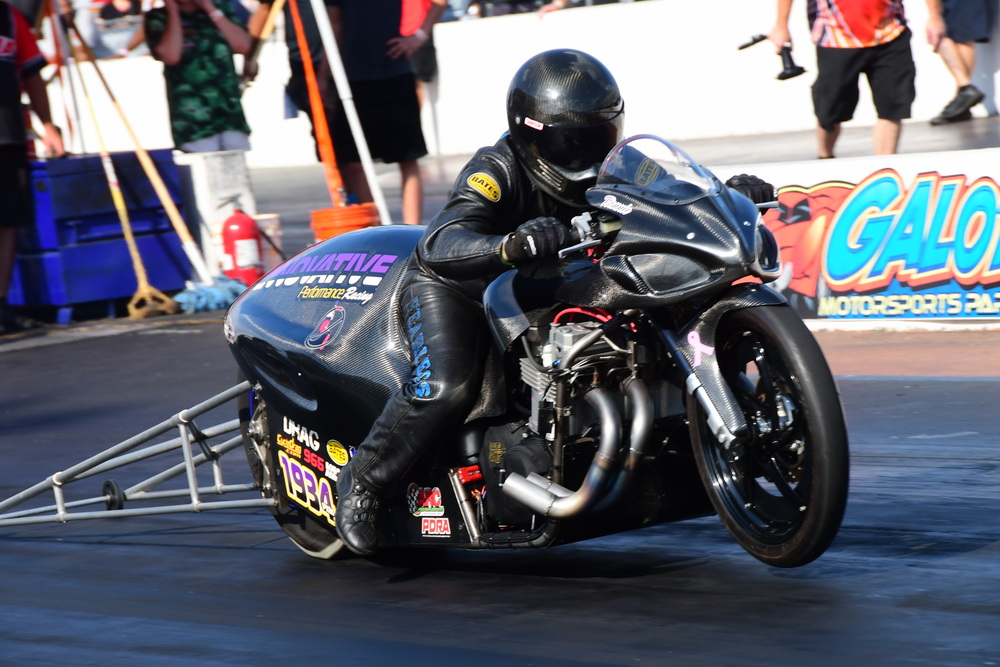 "It stands to reason," Harris said. "I think we need two records."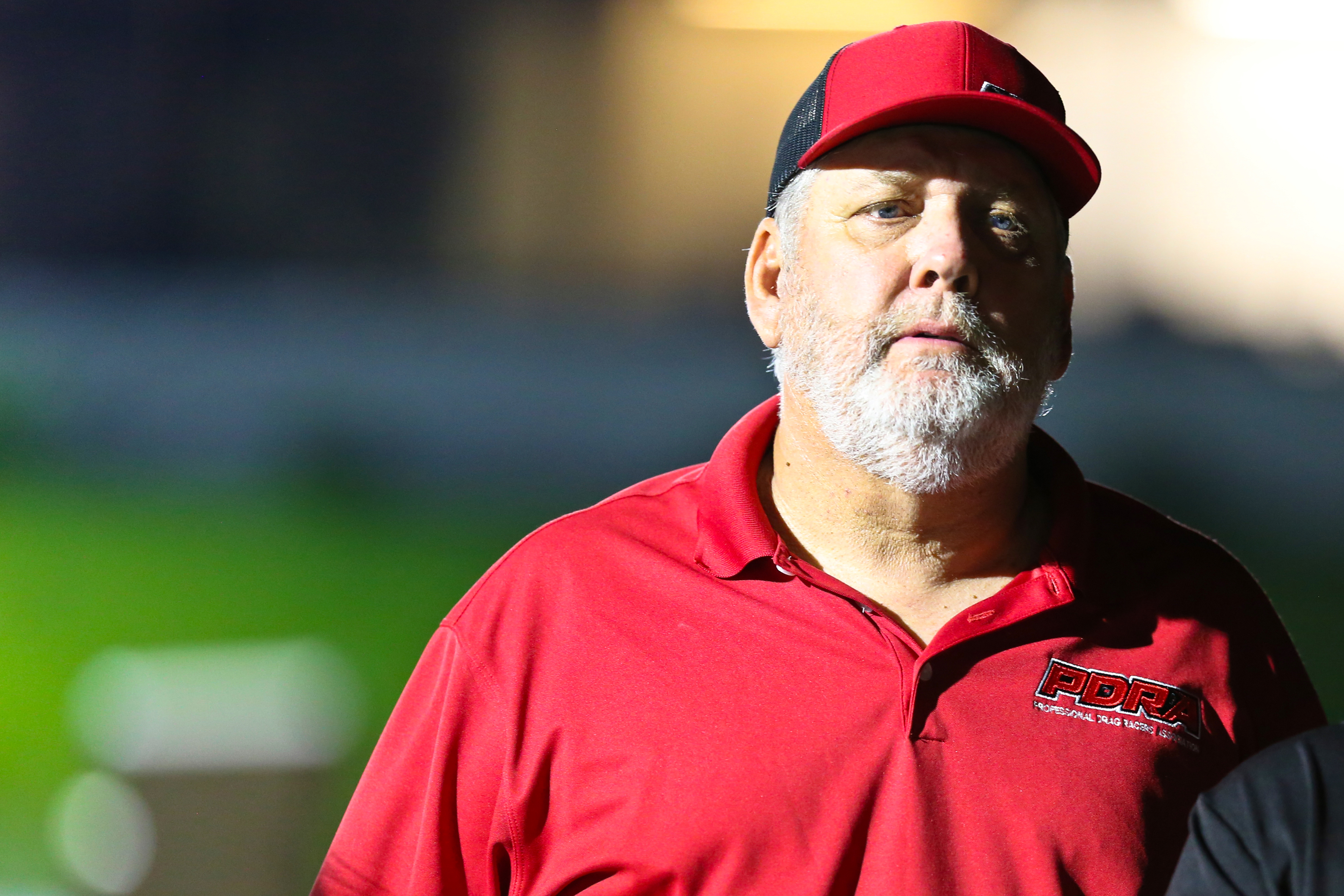 Wagner boldly trusts nitrous and turbo bikes will be broken up into two separate classes in 2019. Harris says that's the goal but it is not official or foregone just yet.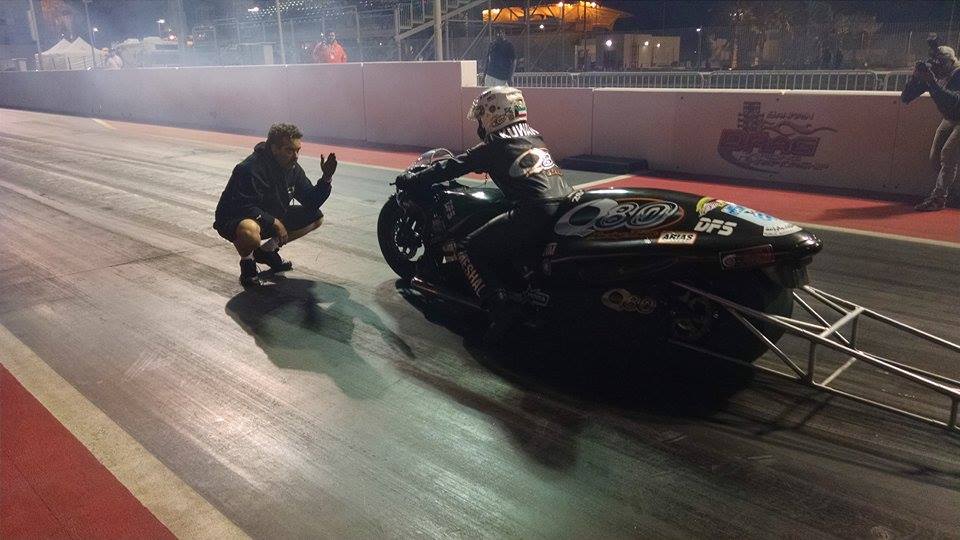 "That's what they want to do but that's not confirmed. It's my goal but I have to get sponsorship for both classes," Harris said. "I can't fund it out of my own pocket. Every class needs sponsorship. Every form of racing needs funding or it won't be there. PDRA has only been in business for five years. Every class needs to support itself. "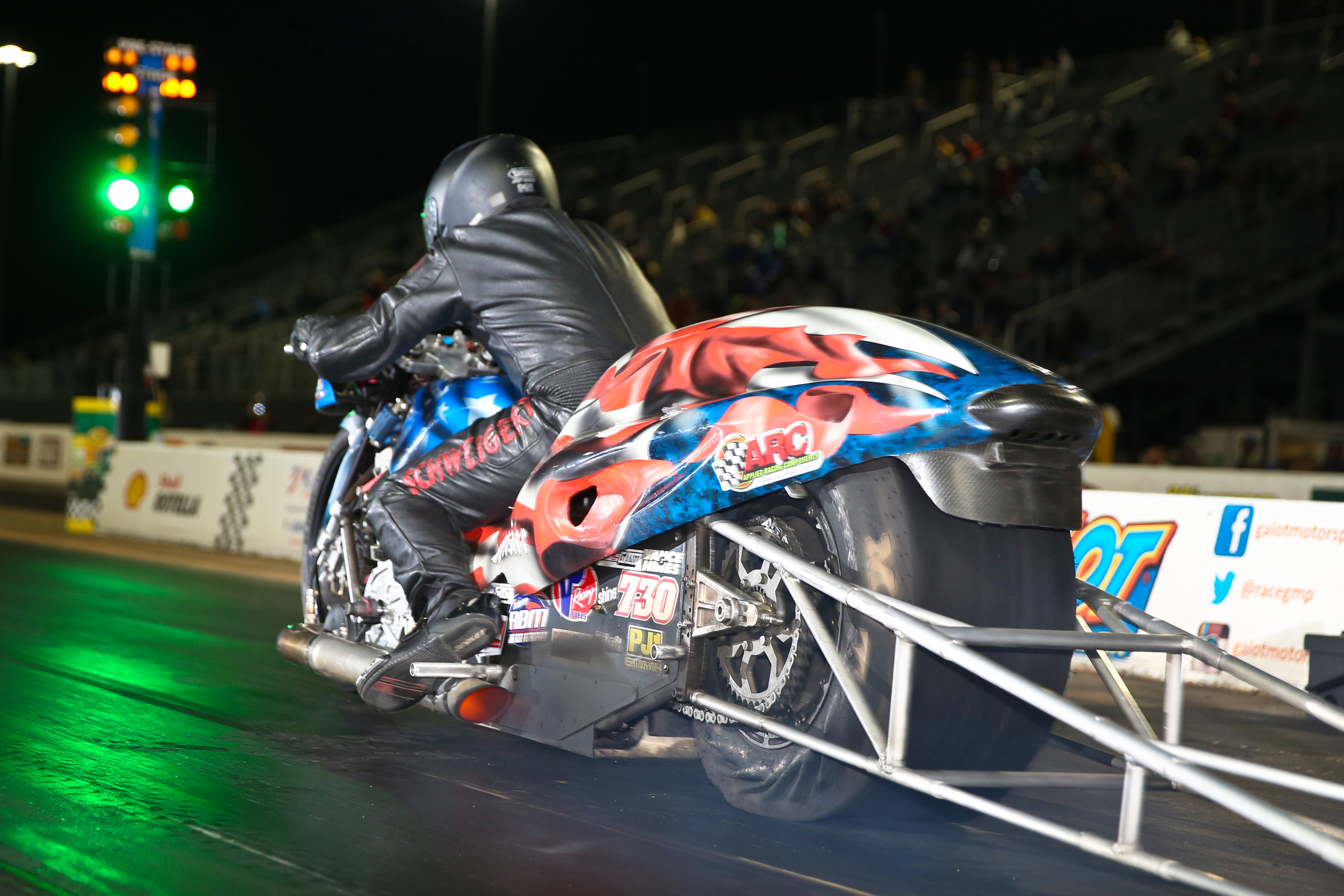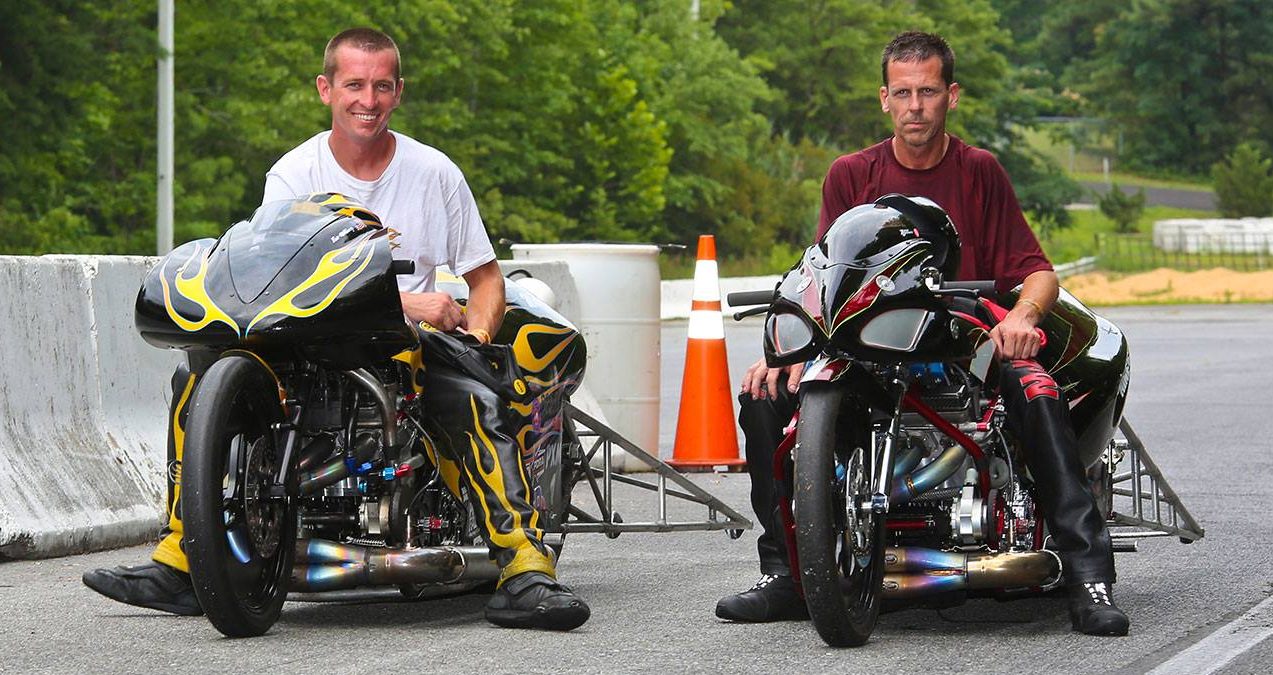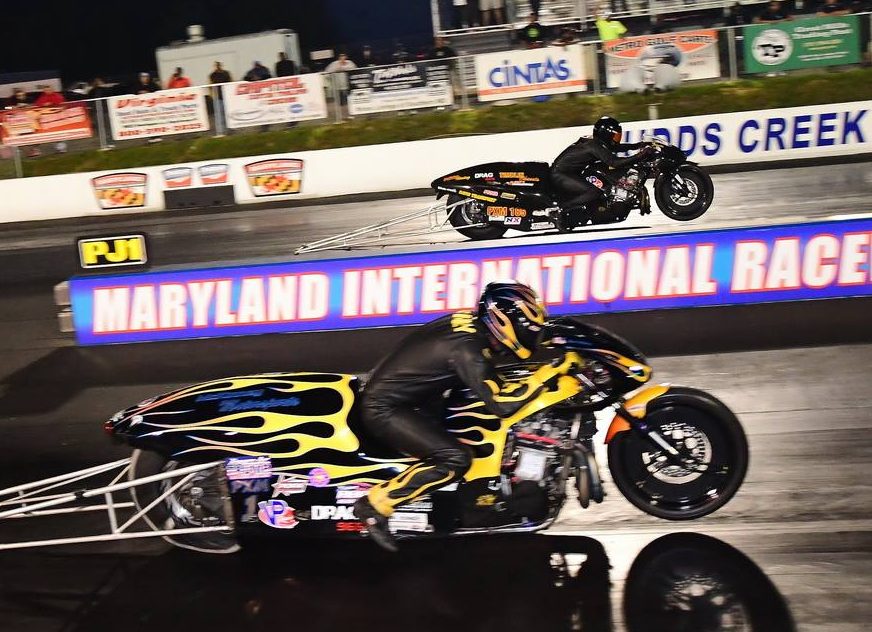 Harris says his preference is still trying to figure out how to keep the different combinations together for the sake of the show.
"Personally I'd rather have one class because I like the controversy. In the nitrous class by itself there is not enough controversy. We have had more media attention and more said about motorcycles in the PDRA in the last two weeks than the last five years. Just look at Cycledrag.com," Harris said. "The spectators like the different combinations. I'm not a turbo guy myself but the turbos are fast and hang the front wheel in the air. They are fun to watch."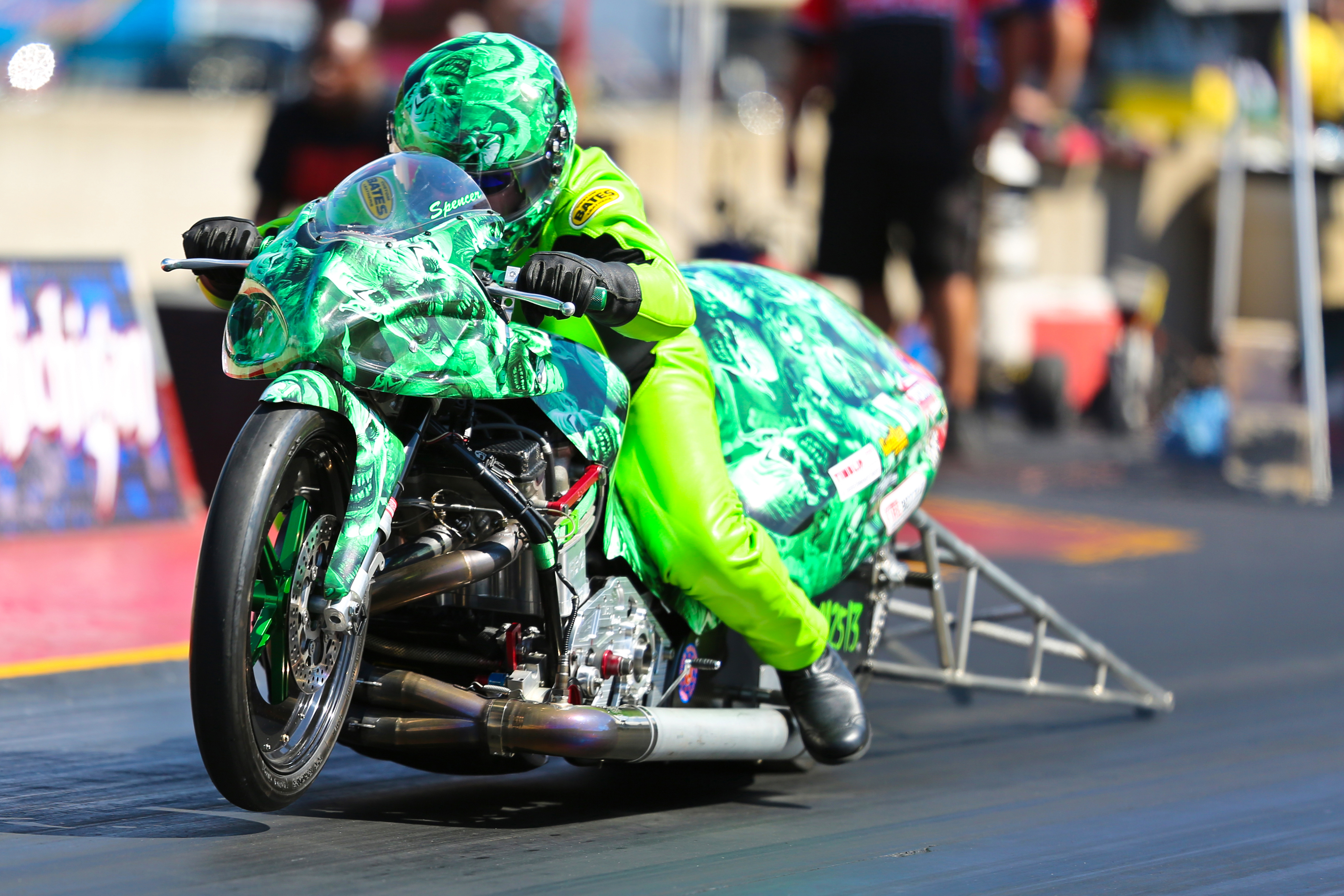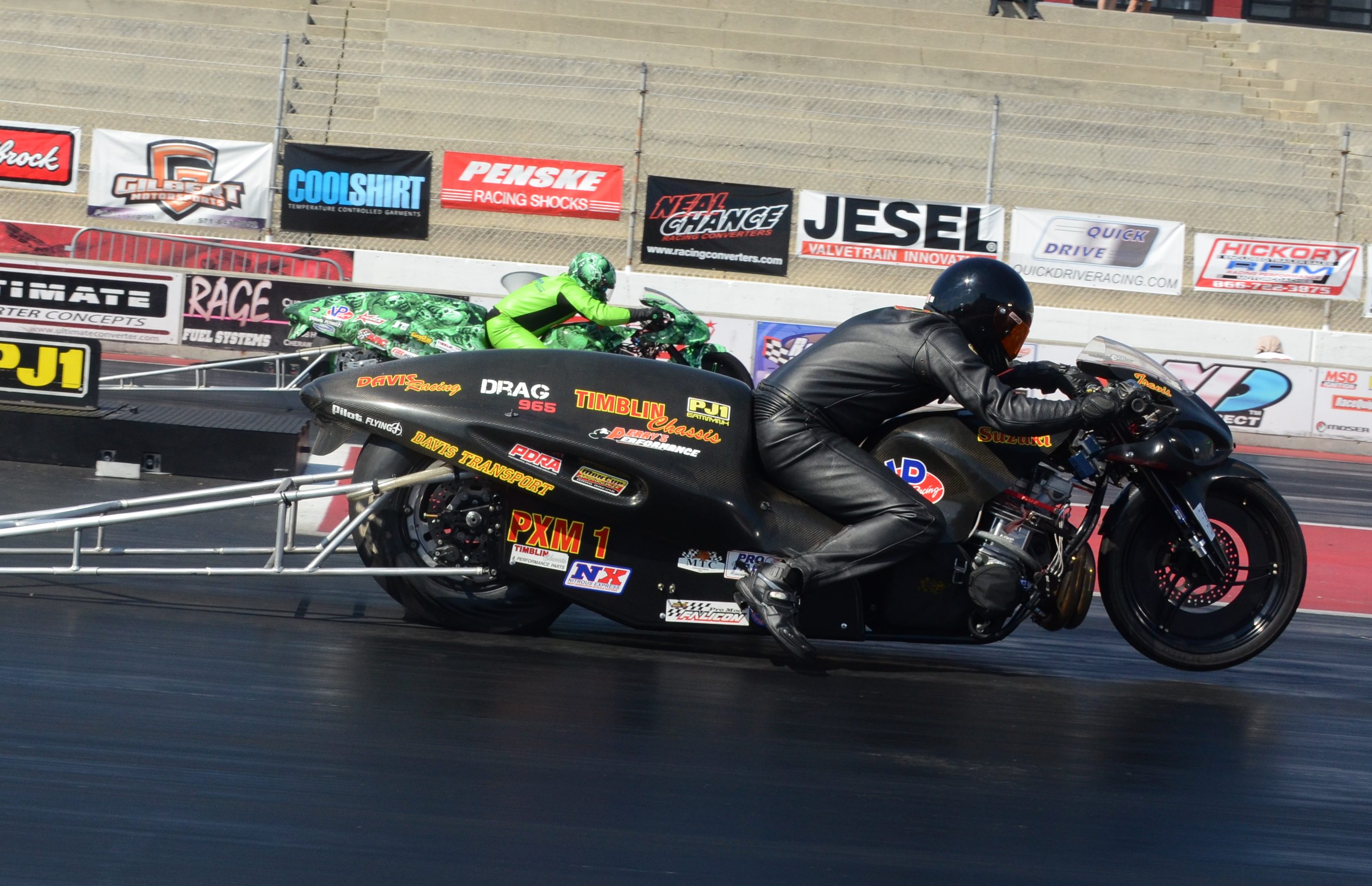 In the meantime Wagner is preparing his motorcycle for the World Finals, where Terry Schweigert will again be the pilot.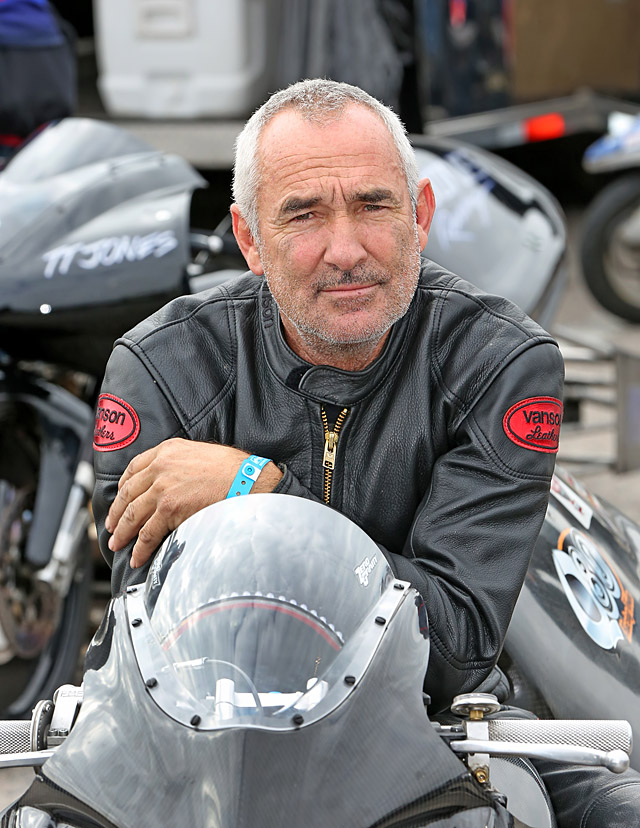 Wagner is confidently operating under the belief that turbo and nitrous bikes will not race one another in 2019.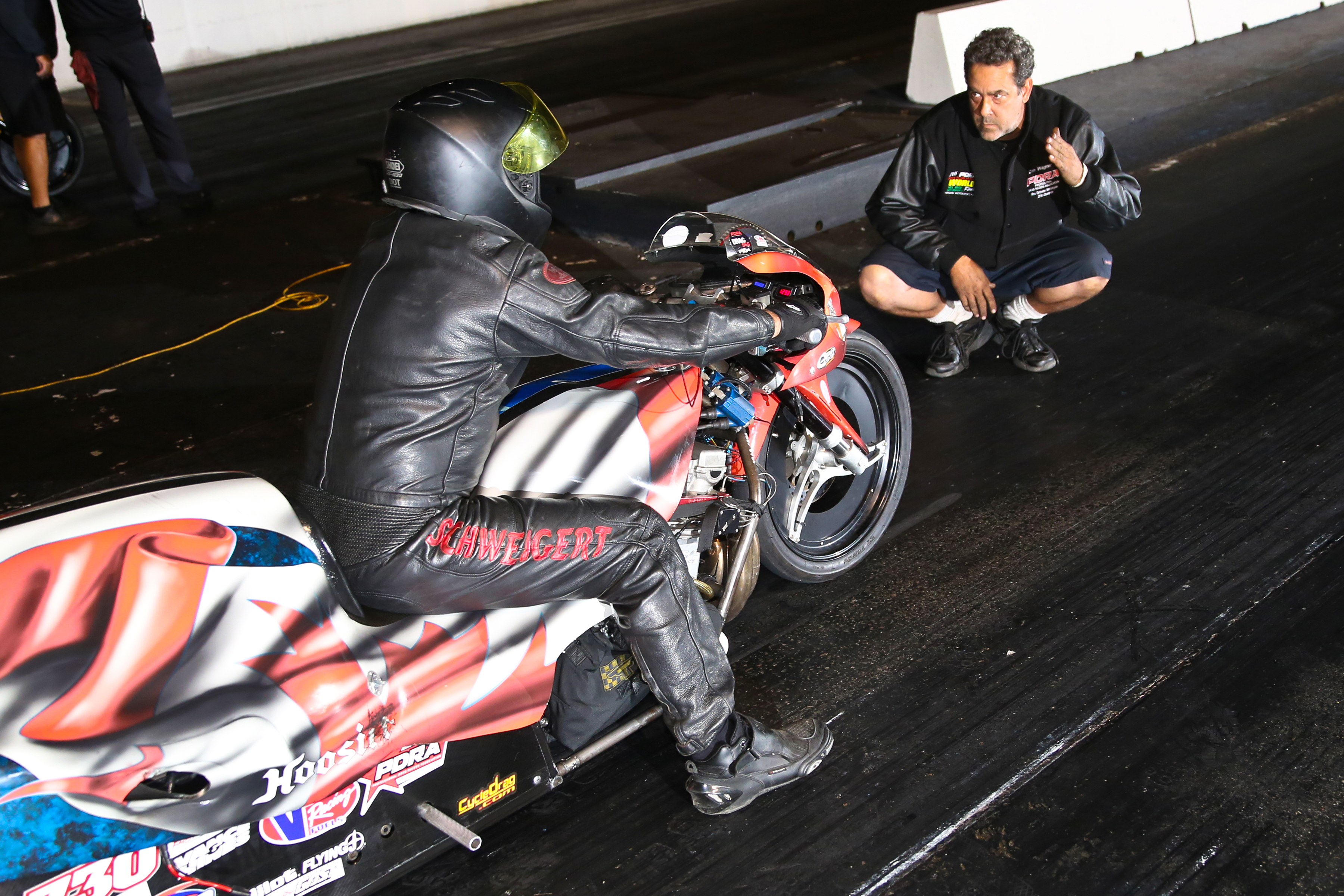 "I think it's great. The nitrous guys are going to be happy about it and some of them are even building turbo bikes. People are talking about running both classes," Wagner said. "There is not a nitrous guy, including myself that ever wants to see a turbo in our class again. As a nitrous guy who got on the inside of a turbo I can tell you there is no way we can make this fair. The turbo is just so smooth and has the elapsed-time and speed advantage. If we limited the turbos to the same horsepower as the nitrous bikes they would still have the advantage due to the smoother power delivery. I have seen this first hand from just one race."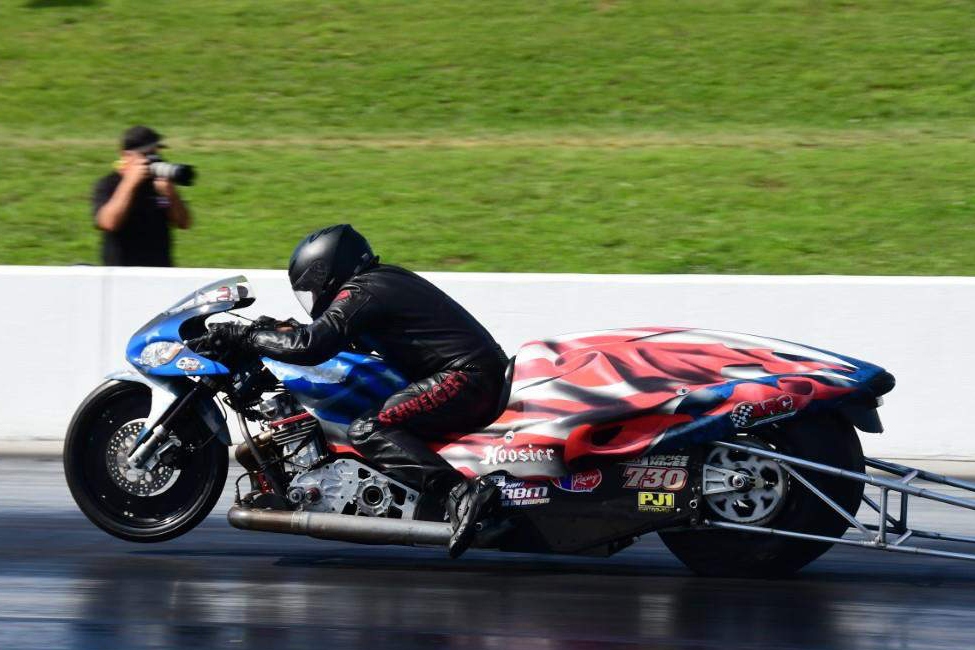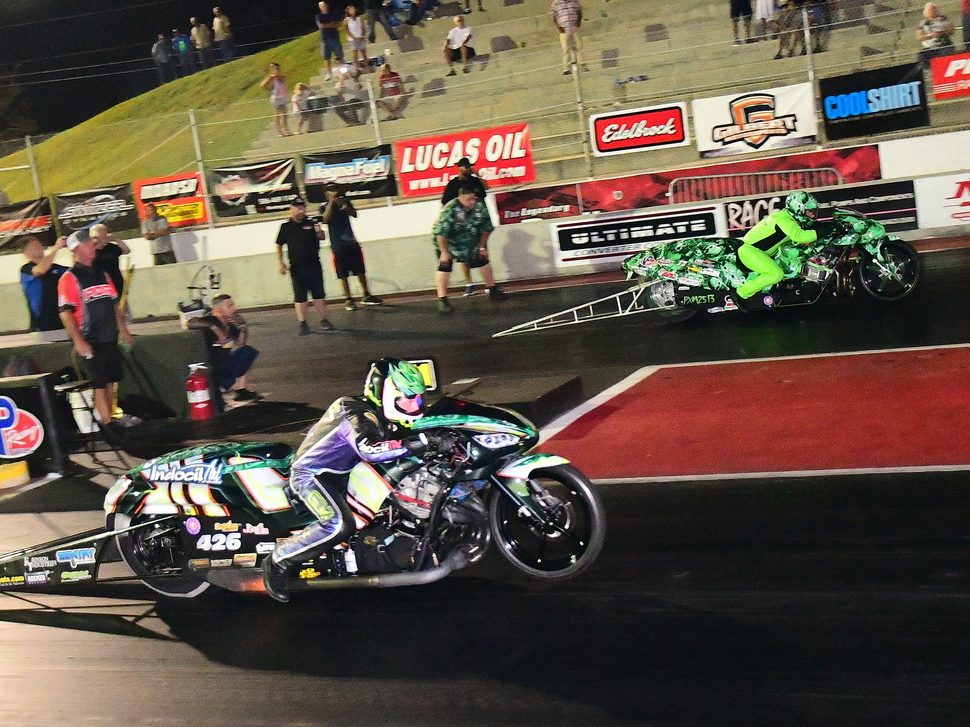 Many were unaware that Wagner, the longtime nitrous loyalist who once led the charge of banning turbos from the predominantly nitrous-GS Outlaw Pro Street class, had the objective of using his new state-of-the-art turbo build to change the PDRA rules. This "dream team" motorcycle was built with the goal of being the first turbo bike in the five-second zone in the quarter-mile. Get all the details behind the build and the people involved here.
The PDRA was a convenient political stop along the way. Wagner says he's been racing so long, he's learned that this was the most effective way to get the change he was after.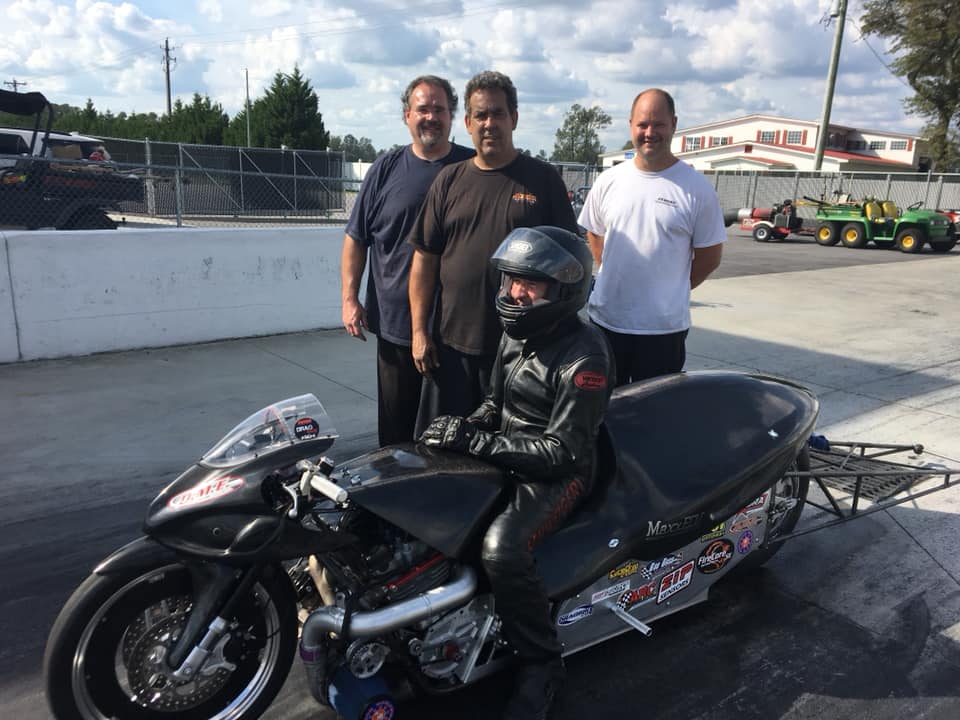 "Instead of complaining I went out and proved my point that the turbos were not running to their potential," Wagner said. "I don't know why the turbo guys are not going faster, other than being stuck in old ways. The reason our bike went so fast is the (Timblin) chassis was built to go in the threes and we had the right guys in charge of the power combination. We got it to front-half like it should."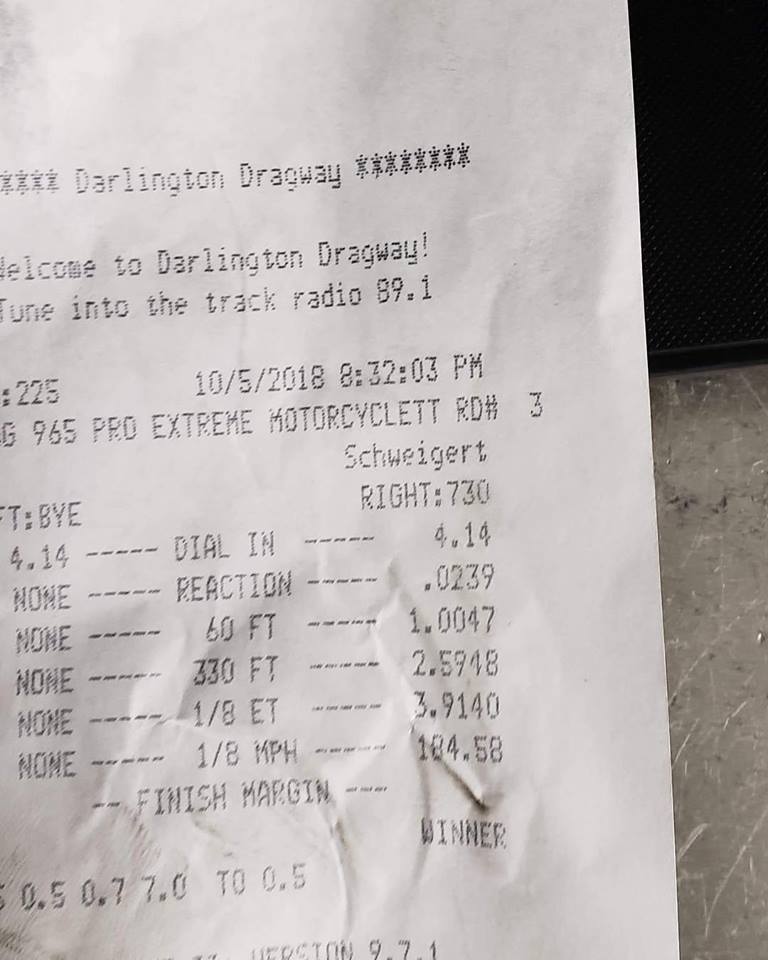 Wagner says the worst part of making this stand was the criticism he received from nearly everyone in the class.
"I get bashed by turbo and nitrous guys now," laughed Wagner.
The key now, Wagner says is for the turbo group that has talked about how many new bikes are being built and how the old Funny Bikes are ready to come join the class to put their money where their mouth is.
"We need the talkers on the internet to come race," Wagner said. "These people that say they are going to build, need to do it and speed it up. The old Funny Bikes that had no place to race should be here."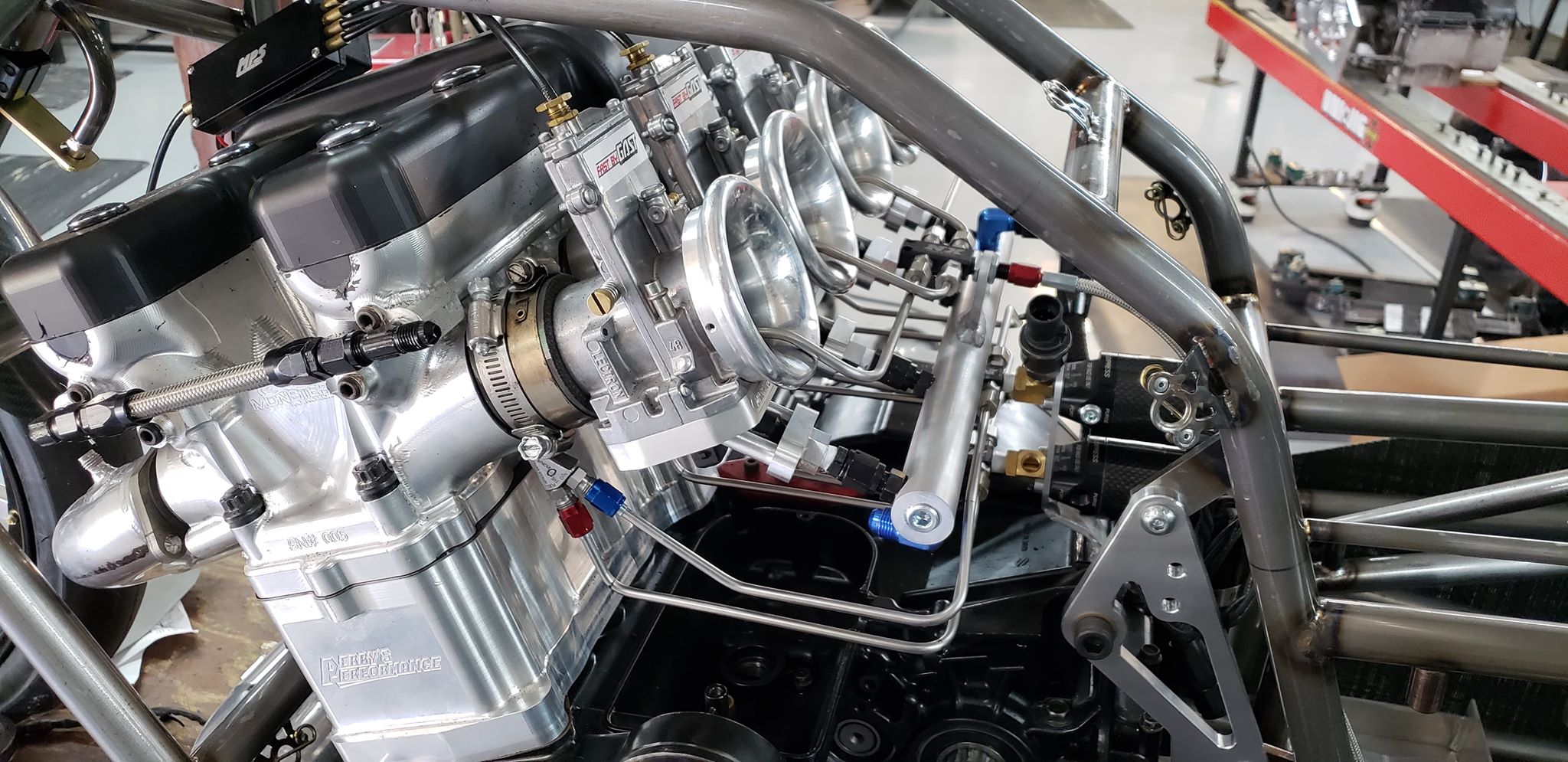 Only Davis, Litten and Wagner have entered PDRA races on turbo bikes. When adjusting the rules last year Harris was promised many more.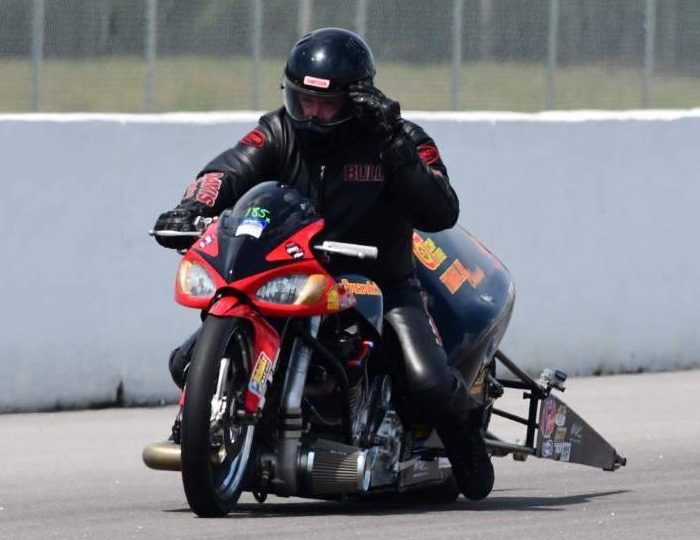 Wagner says the claim made last off-season that 10-20 bikes were ready to come compete if turbos were allowed came from one of Litten's supporters, who was lobbying for the rule change.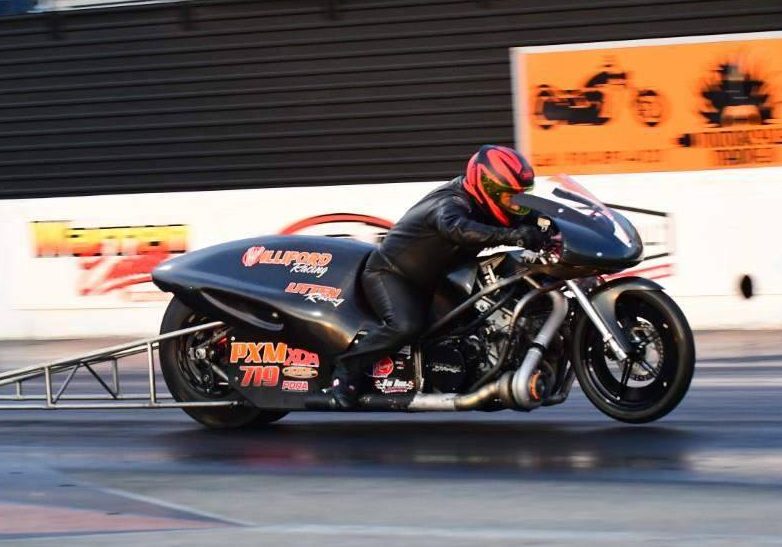 Wagner points to how quickly he was able to build his turbo bike with the right people and is also urging the long term nitrous and turbo builders to hurry up and be ready for next season, before a lack of participation could kill the class.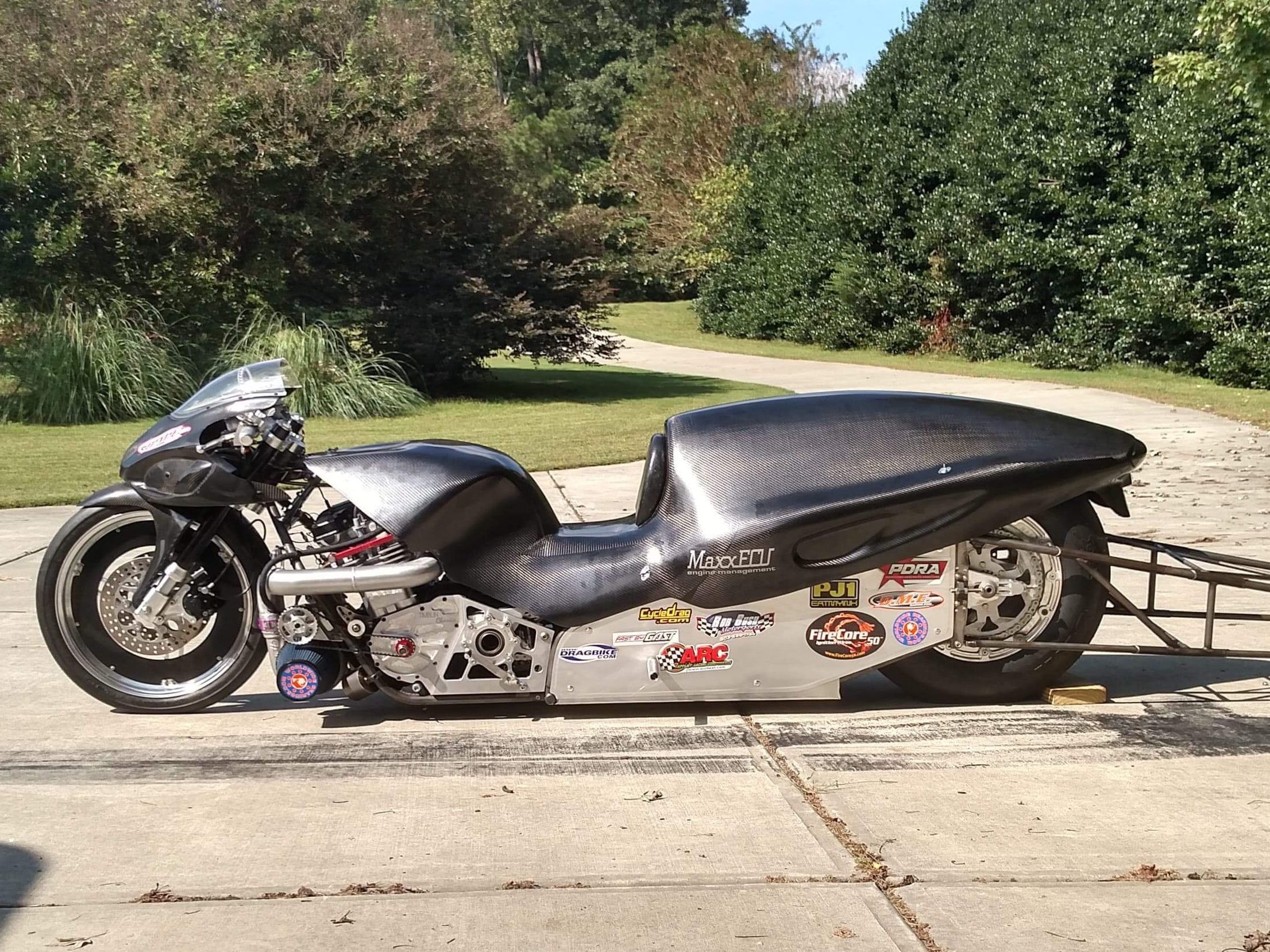 "Billy Vose says he's building three turbos but it took him a very long time to finish up Tommy Saxon's nitrous bike," Wagner said. "We need these guys to finish the bikes, step up and come race."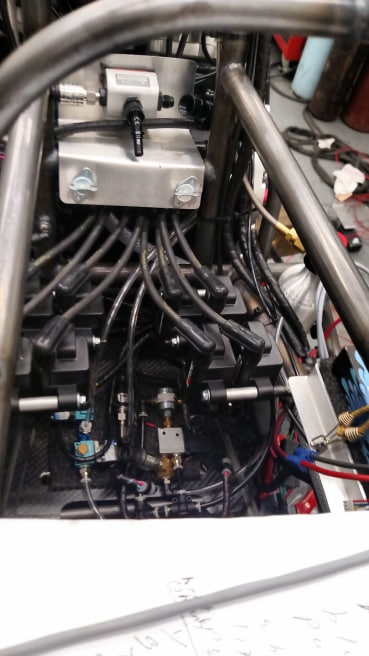 Harris shared a corresponding observation and said participation from the racers is vital.
"The class is stagnant. We need 16 to 20 racers to make this work," Harris said. "I know we are not a bike association but I really do enjoy the bikes and I'd like to see it grow."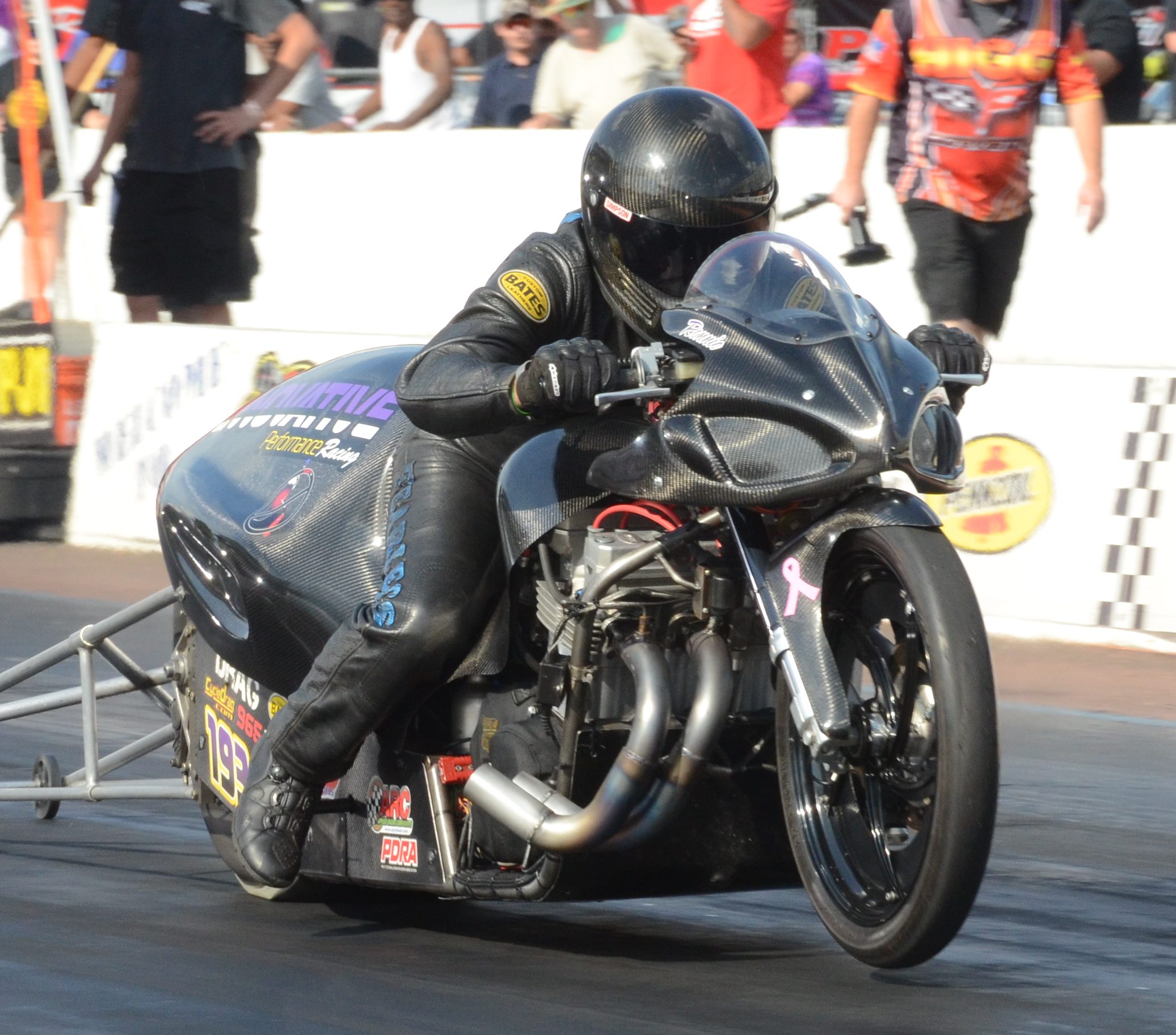 Harris says he's even kicked around the wild thought of adding Nitro Harleys to the category.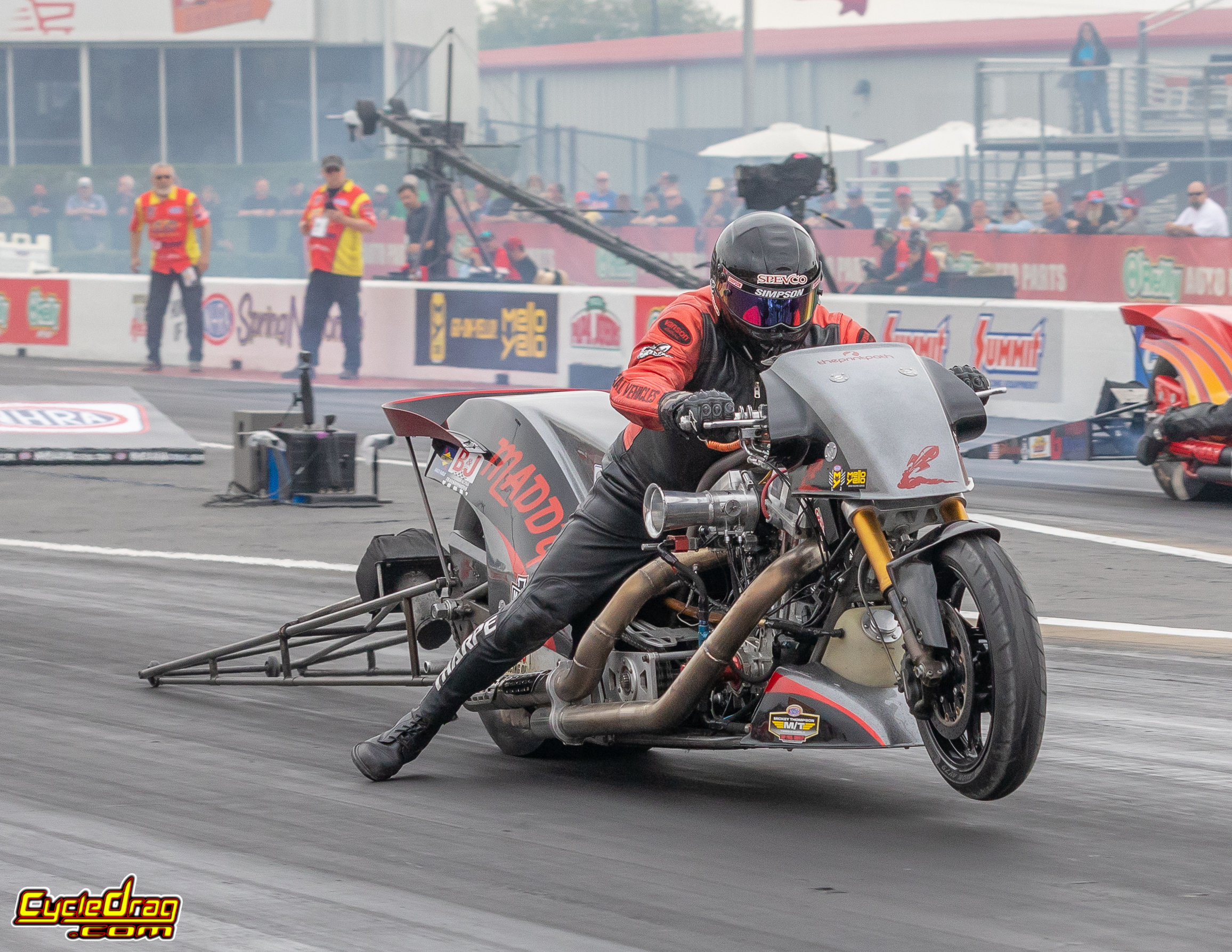 "They'd run 4.0s and fans love them," Harris said. "We have the best track prep in the country. We could make it work. As long as we get people talking about this class like we are now, no matter what they are saying, that's a good thing."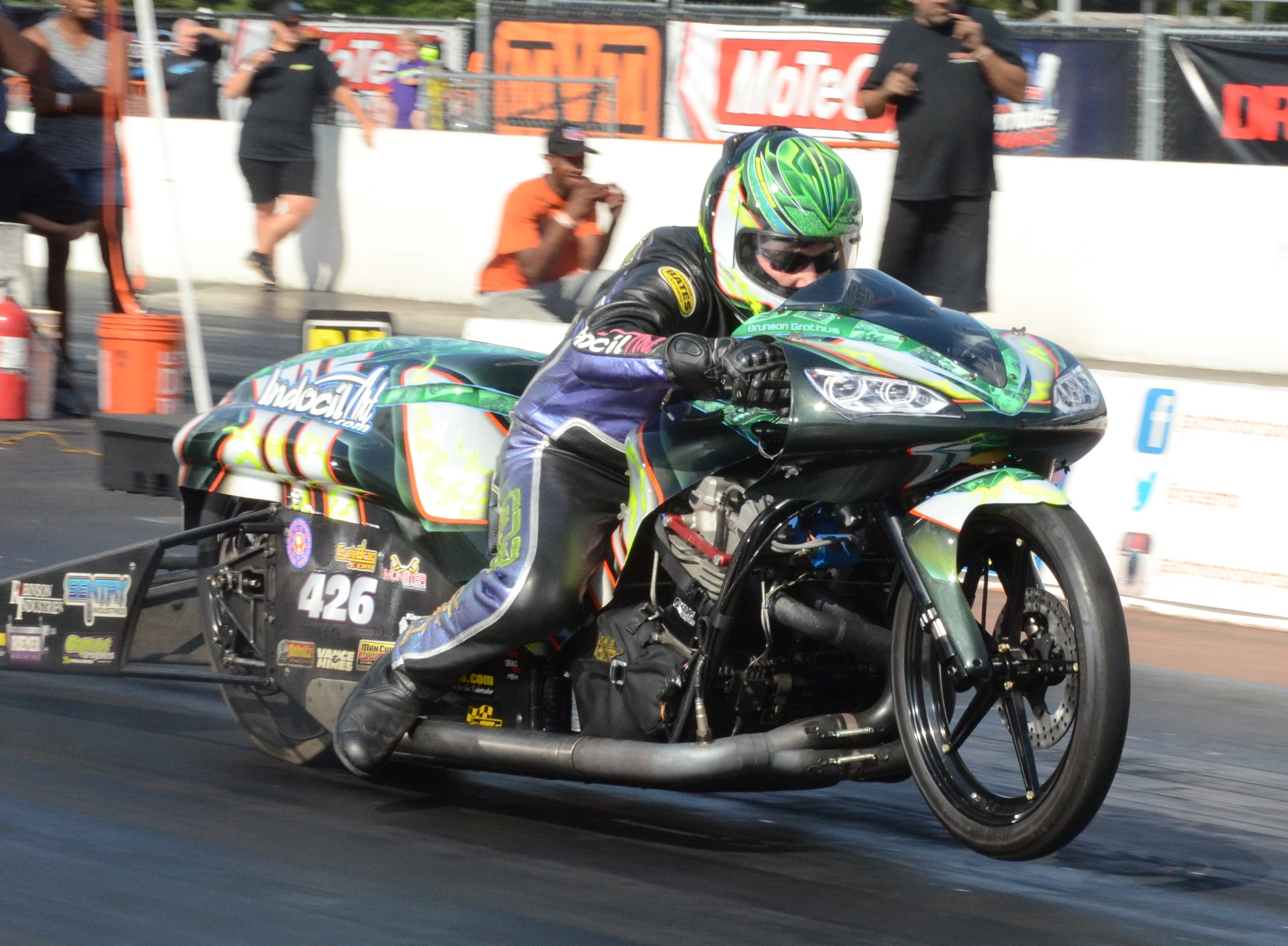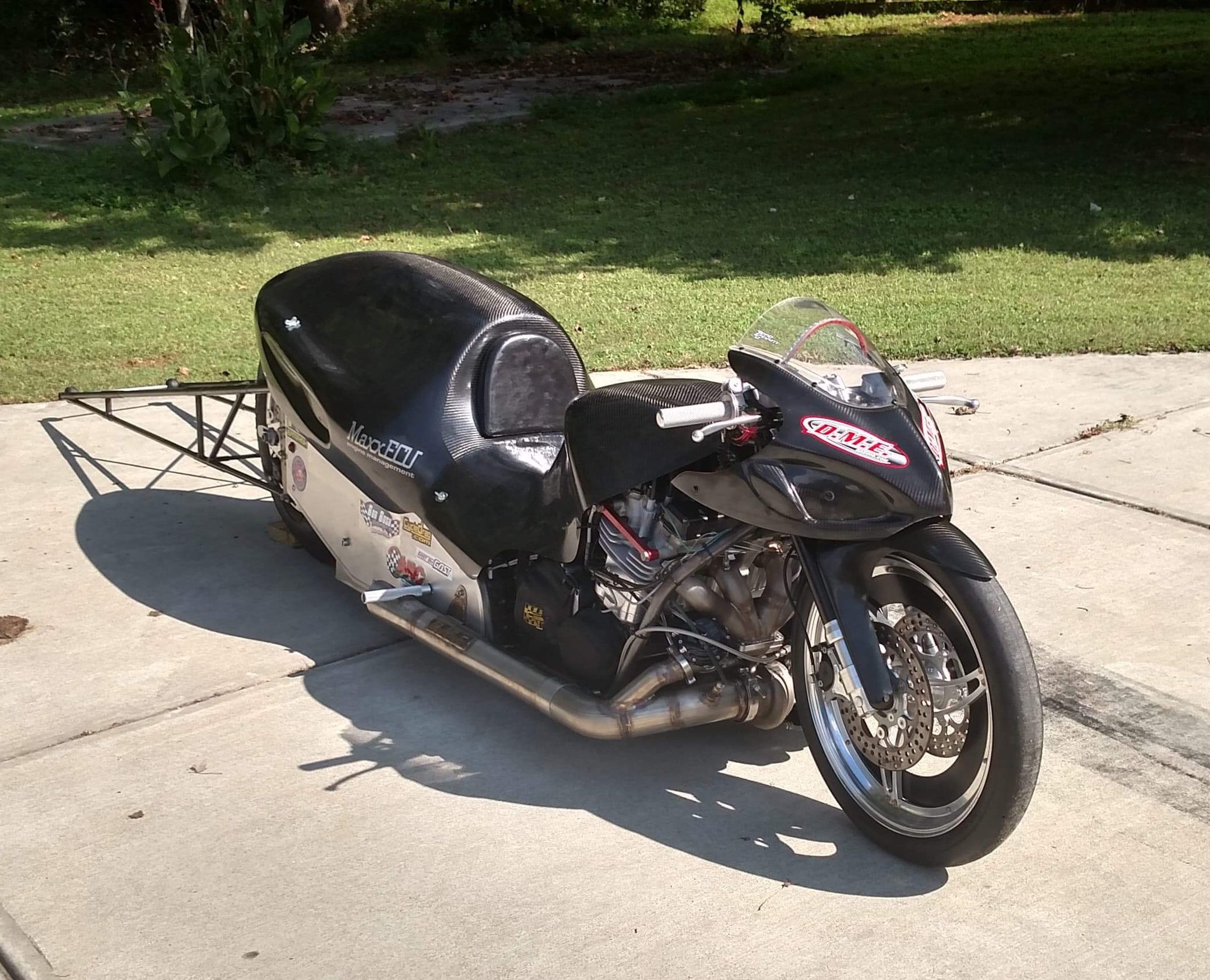 As for Wagner's new bike owned by Kevin Clark of Virginia, he now eyes the first five-second, quarter-mile turbo run in Man Cup Pro Open and says his team would eventually like to come play with the big boys, Larry "Spiderman" McBride and company in Top Fuel.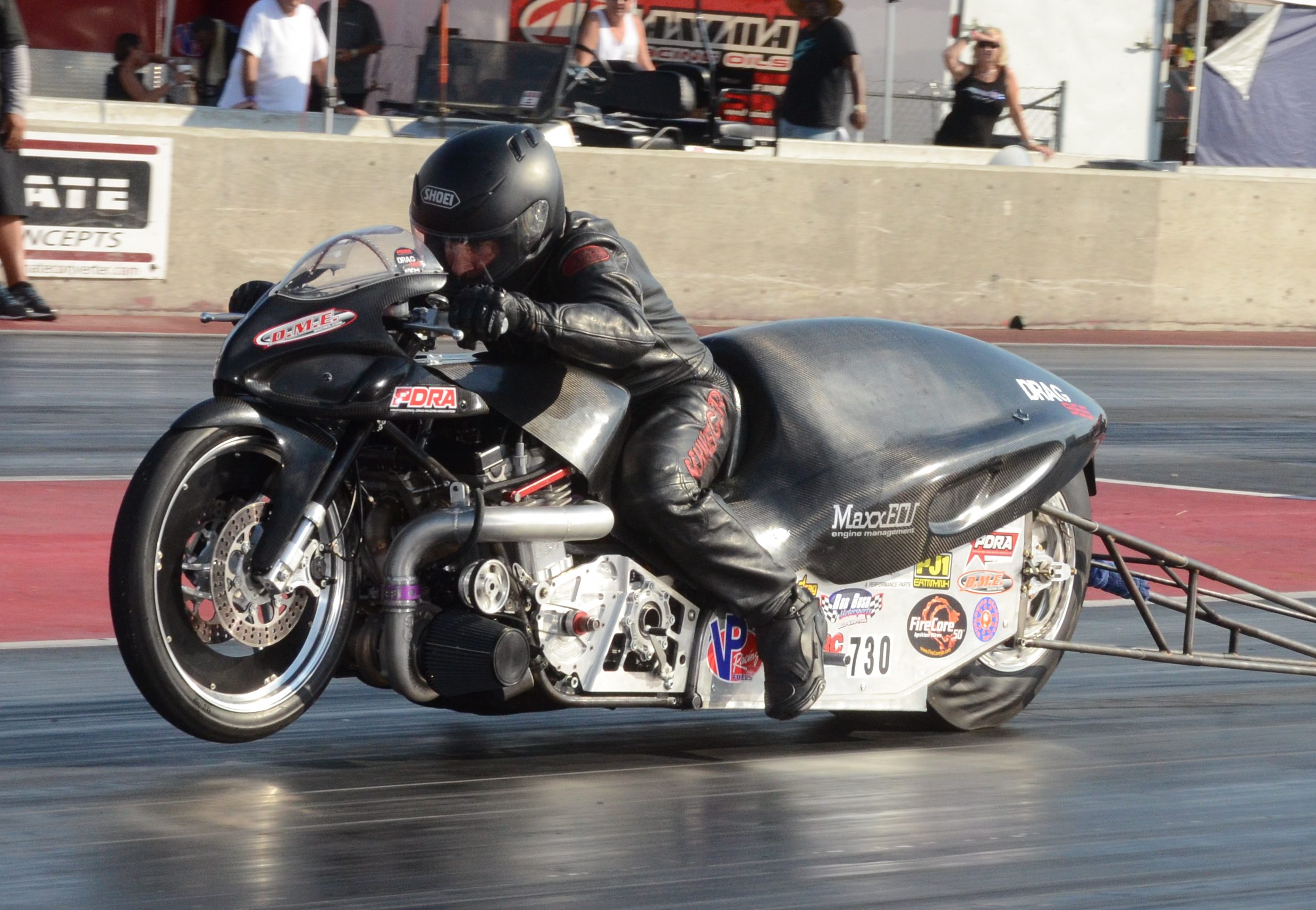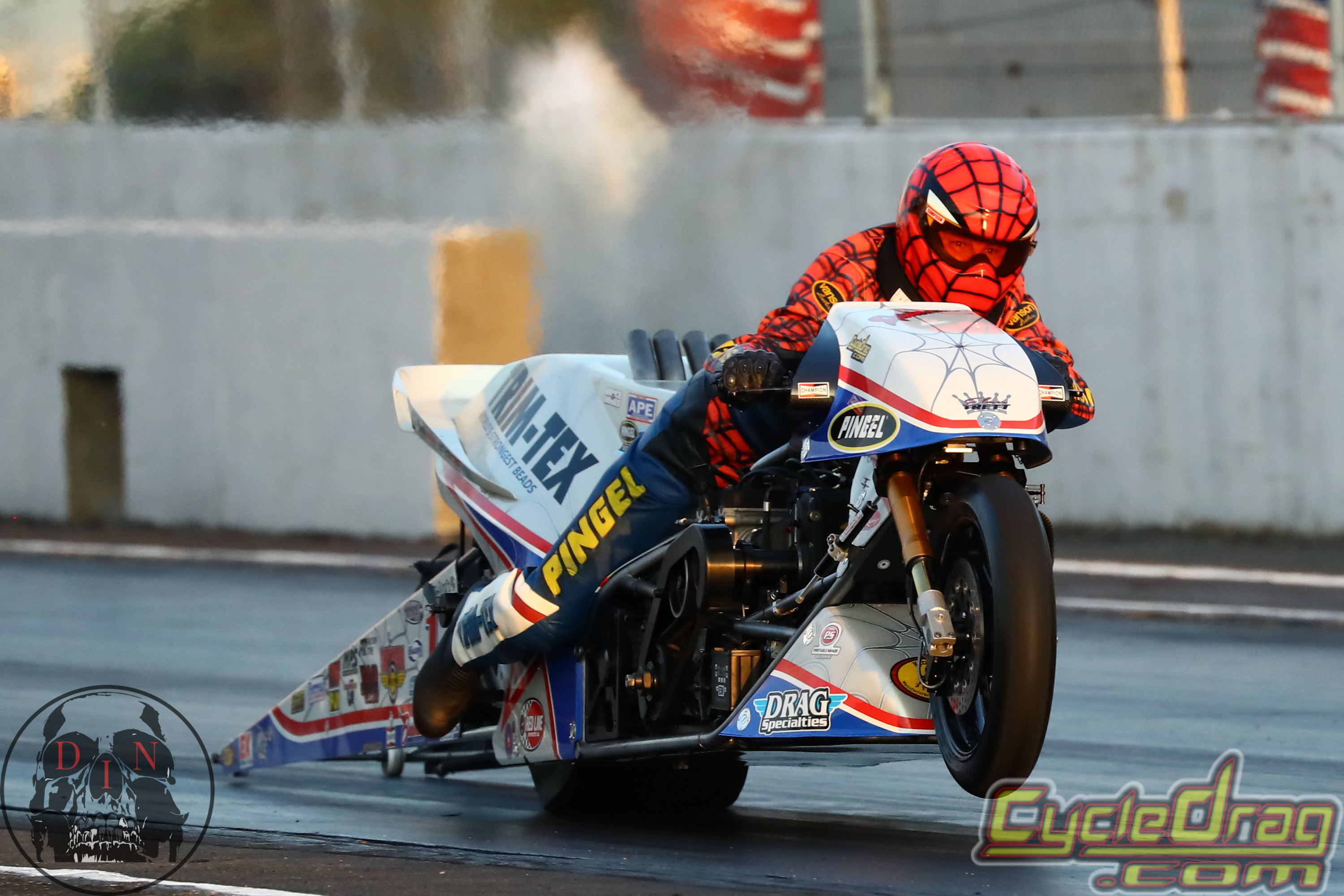 "Picture this, if you take our turbo size, fuel and weight limitations away, and we go out and test a lot, I think this could be something to see in Top Fuel," Wagner said. "I'm not saying we could run 5.61 (World record held by McBride) but look at the last race in the PDRA. Grothus won with a 4.01. You don't always have to be the quickest to win."
One Top Fuel insider said he does not believe the ultra-light chassis on Wagner's turbo bike would be suitable for Top Fuel and says he expects the team to slow down when they have to gear the motorcycle for the quarter-mile as opposed to the eighth.
Wagner says, "Fives here we come."
Could we see Wagner's team run fives? Will the machine end up in Top Fuel one day? Will PDRA split the nitrous and Turbos up next year, or will it remain a single class? We love to hear from everyone. Leave your take on this page or on the Cyceldrag.com Facebook page.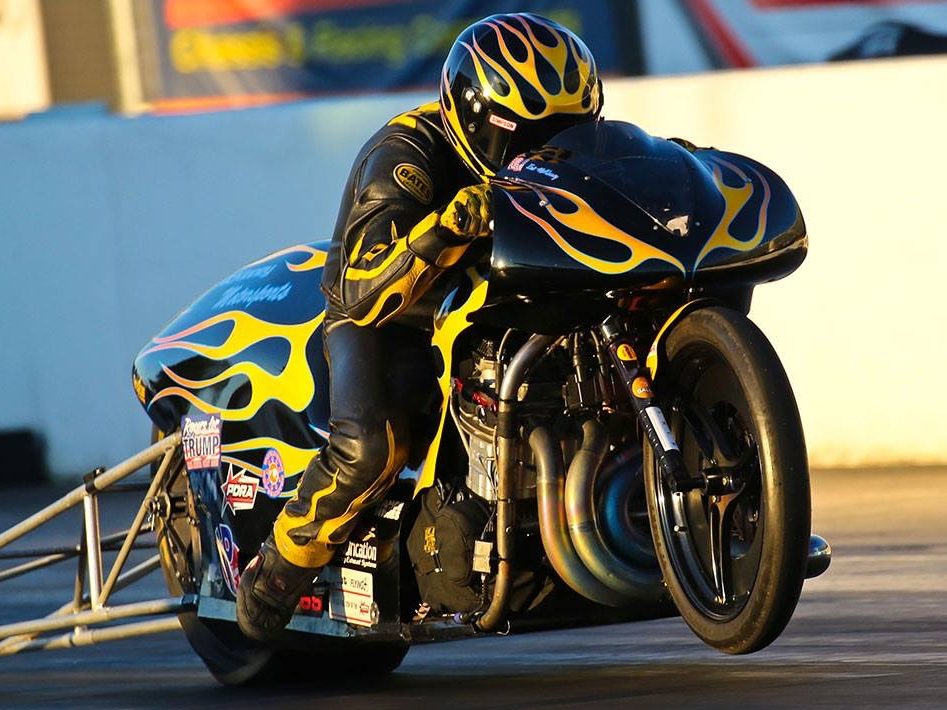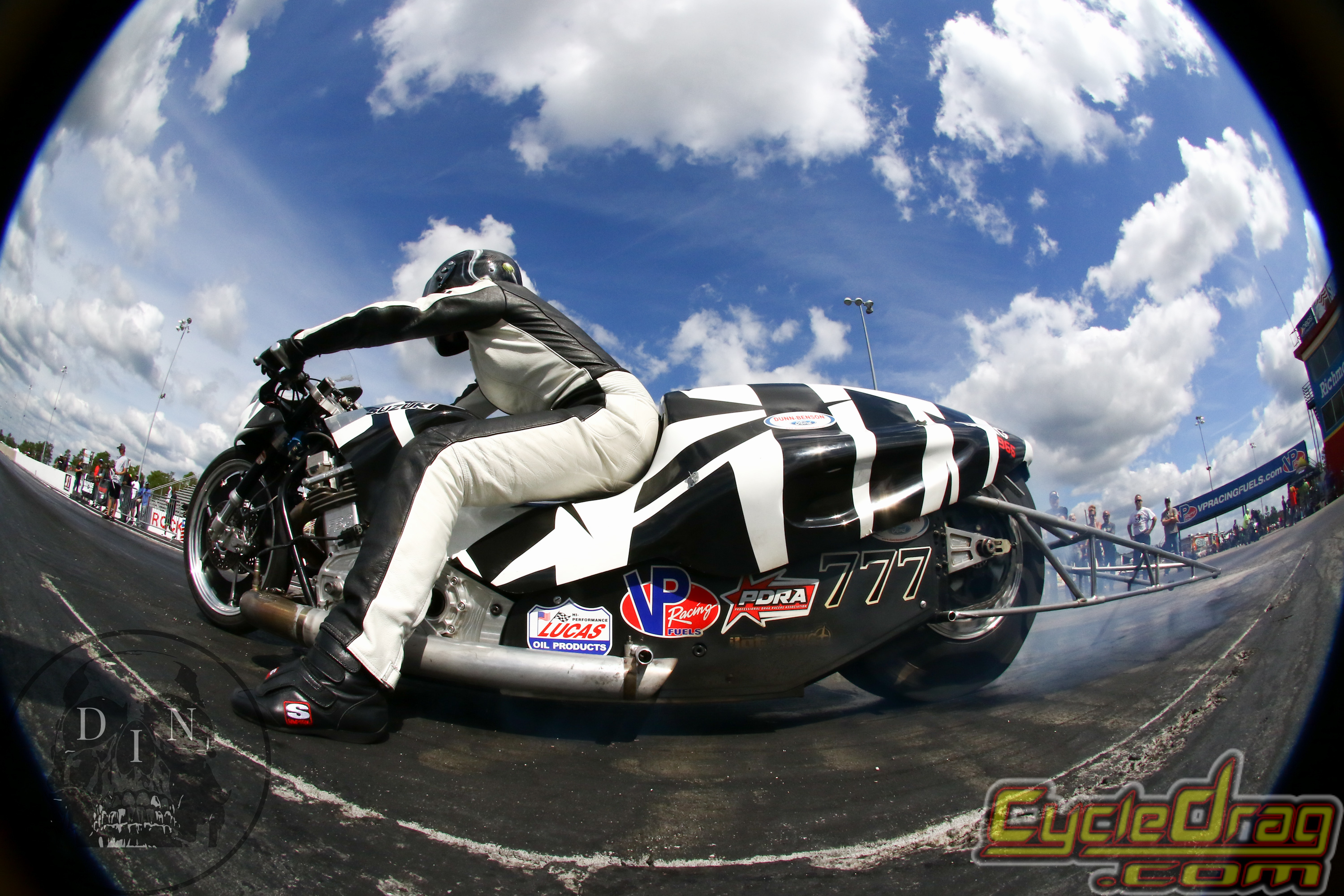 Either way, it's great excitement and intrigue for motorcycle drag racing. It's just what the sport needs – something new to talk about and a reason to get out to a race.
Enjoy the show.
Related Articles (make sure to read and share these as well to get the whole picture)
Nitrous Teams Threaten PDRA Boycott After 3.91 Turbo Run
check out this Cycledrag.com article from 2006 where some of the same players of today debate the same issue)
At the end of last season PDRA President Bob Harris announced the introduction of turbos into the traditional nitrous-oxide category, Pro Extreme Motorcycle. You can read about the rule change and the reaction from competitors here.
You can read about the intriguing build here.
In its PDRA debut, Oct. 5th at the Fall Nationals from Darlington Dragway, the bike smashed the class record by six hundredths with a 3.91. Read about it here.
Could a Modern Day Funny Bike Run Fives? Article that Hepled inspire Wagners Build
Big thanks to Gary Rowe, Tara Bowker of Black Rock Photography and PDRA for photo contributions