It's time to write another chapter in dragbike racing's longstanding, contentious turbo vs. nitrous rivalry. This time the battleground is the PDRA (Professional Drag Racing Association).
For the 2018 season PDRA announced a major change to its Pro Extreme Motorcycle class with the addition of turbochargers as a permitted power-adder. Traditionally, the class mirrored Pro Mod Motorcycle, allowing only nitrous-fed motorcycles.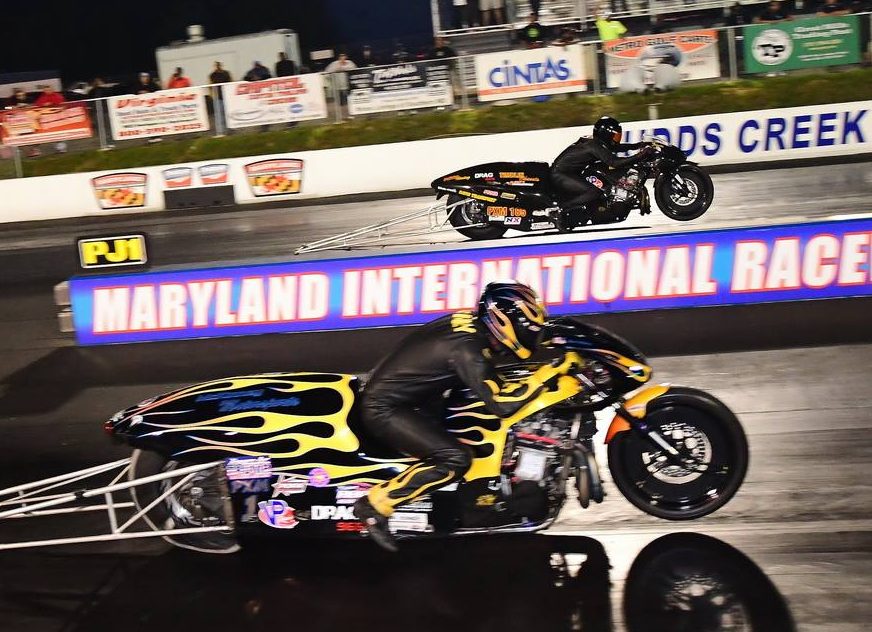 At the PRI show PDRA Race Director Bob Harris commented, "I think the rivals between the turbo bikes and the nitrous bikes will be awesome. They are going to come to the race and duke it out."

2017 PDRA Pro Extreme Motorcycle champion Travis Davis says he is in favor of the rule change. He also says he still owns a turbo bike he may try to find somebody to ride for him 2018.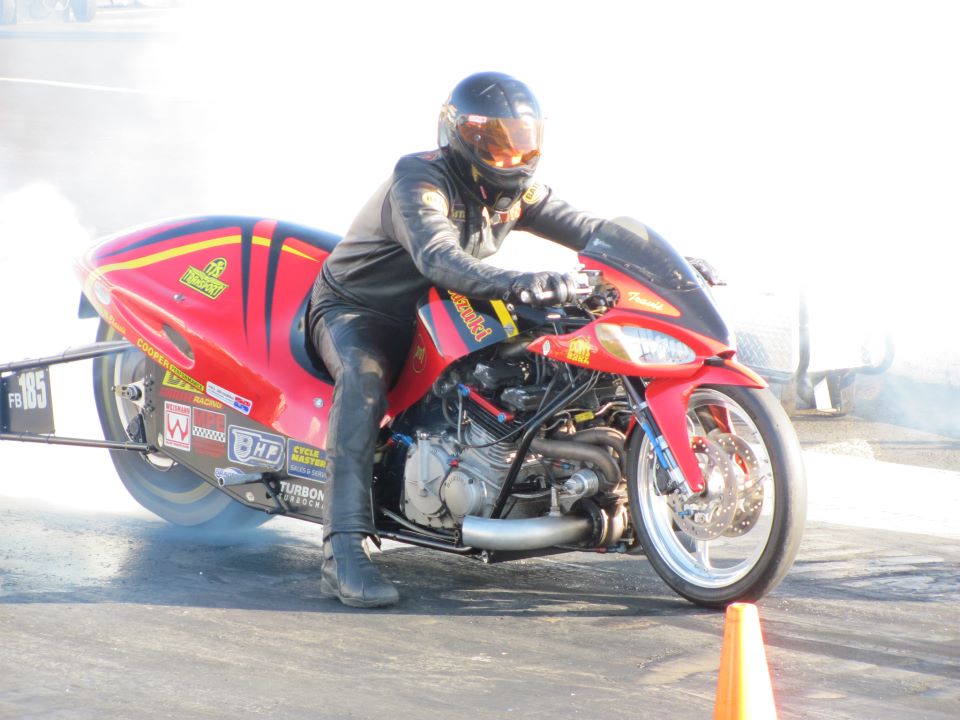 Six-time Pro Mod Motorcycle champion Eric McKinney says he doesn't mind the rule change but wishes his team was included in more of the discussion.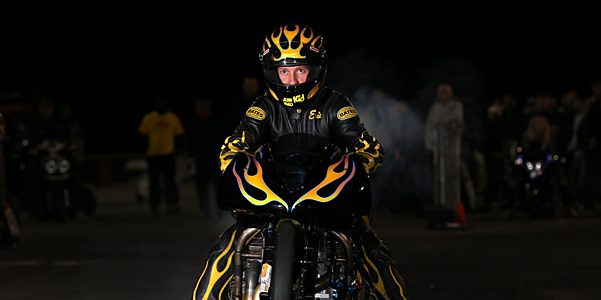 "I'm ok with the turbos. I think they are trying to build the class. I think the way they went about it was wrong," McKinney said. "My dad (Scott McKinney, longtime team owner, sponsor and former primary investor in AMA Dragbike) is a major sponsor and they never really included him in the discussion. He's not happy about it. My dad has done a lot for the sport. I feel the rules were designed around certain individuals. We are most definitely not building a turbo."
Aside from not talking with his team, McKinney welcomes the effort to bring more motorcycles to the class.
"If it helps the class, bring it on," McKinney said. "But let's see who really shows up."
Scott McKinney says he is worried the rule could alienate PDRA PXM sponsors who do not make parts or service turbo bikes.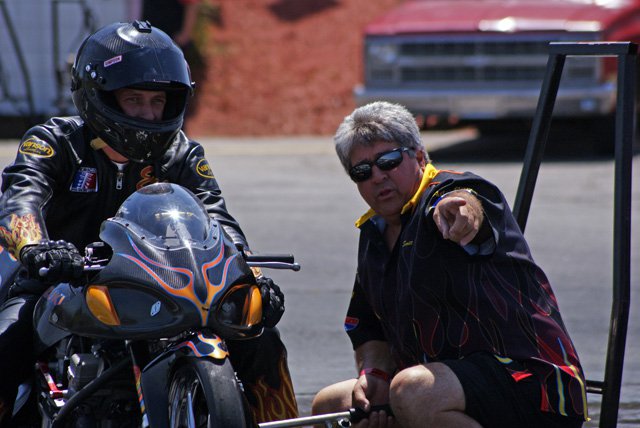 "I understand what they are trying to do but I wish they would have given it a little more time. I feel like the class is just getting better. The turnout was impressive at the ManCup finals," McKinney said. "More money on the bottom is what the class really needs. If the turbos come in and run 3.80s we will need an adjustment. "
Walt Timblin of Timblin Chassis, frame builder for Davis and many other three-second motorcycles, says the rule change will add diversity.
2017 IDBL Pro Mod champion Brad McCoy says he is in favor of the rule change.
"I like it. It's going to shake things up and make everyone work harder," McCoy said. "Hopefully it will bring some new bikes to the class."
The rule change is no doubt designed to attract more entries to a class that has sometimes struggled to fill a 16-bike ladder.
"I love the fact that PDRA is all about keeping this class alive. The PDRA is a car organization that has a bike class, and for us it's fun being with the fast cars and really good tracks," nitrous team owner Ed Grothus of Grothus Dragbikes said. "I don't think allowing turbos will be a save-all, but I don't think it will hurt. I welcome the turbos."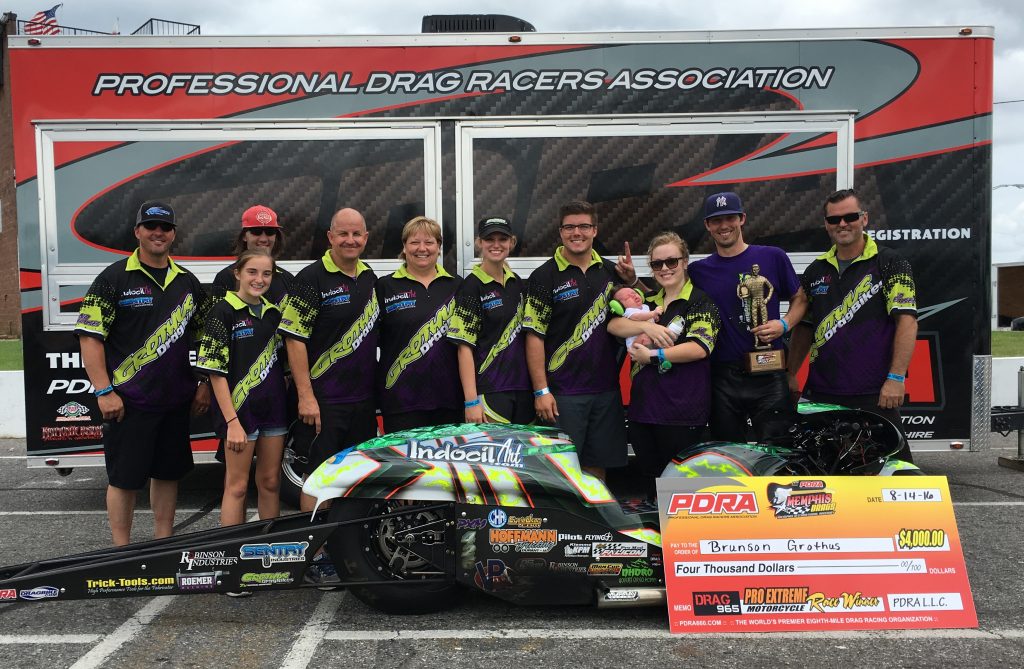 Grothus says he would have done two things differently when amending the rules.
"I would have allowed turbos in unrestricted," Grothus said in reference to current rules stating mechanical injection entries will have turbos limited to 65 mm and electronic fuel injection entries will be limited to 63.5 mm. "I'm very disappointed the rules do not allow the Nitro Harleys in. The imports vs. domestics should be a huge fan draw."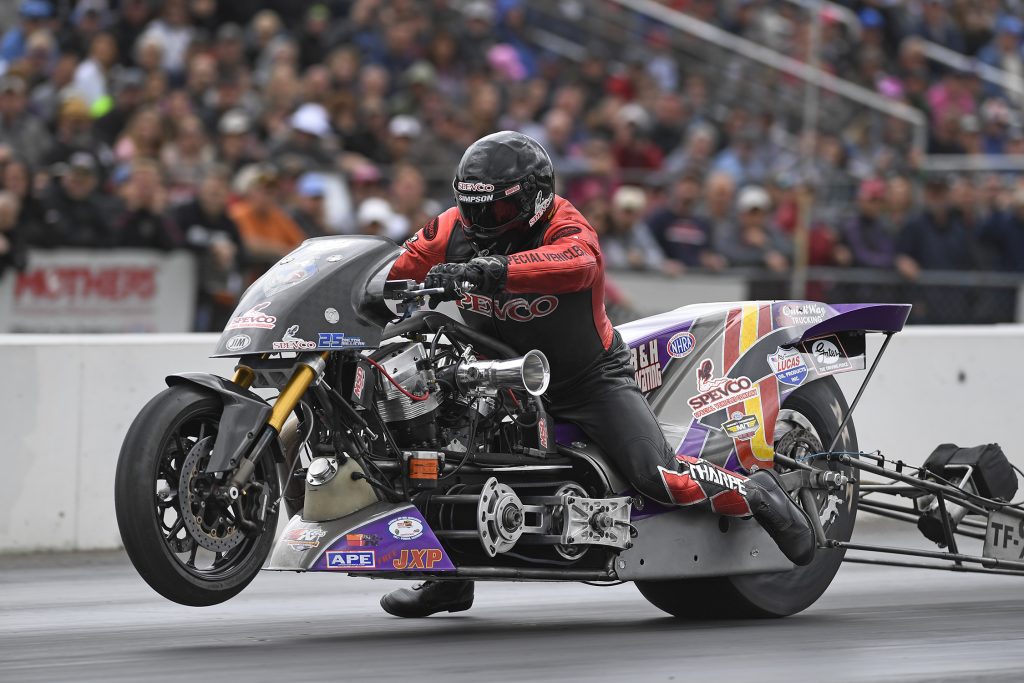 25-year motorcycle drag racing veteran and nitrous guru Dan "the Man" Wagner, who tuned this season for PDRA racers Terry Schweigert, Burke Forster, Niki Zak, and others is in support of expanding the category. He says don't expect it to happen overnight.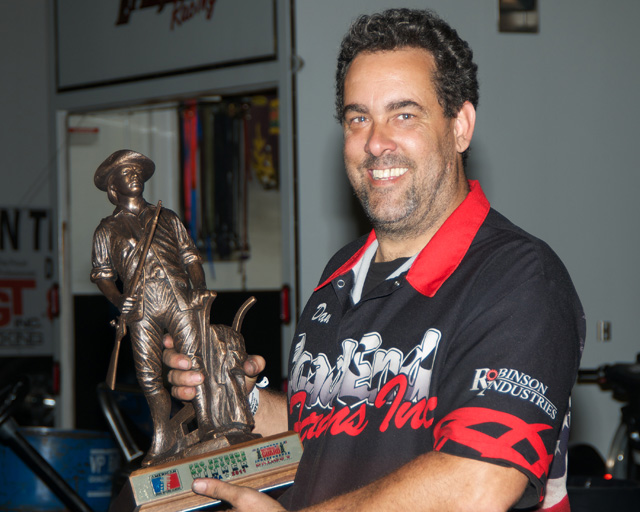 "They are trying to do the right thing for the organization. I support it. I really don't think it will have an immediate effect," Wagner said. "It will take a while for the turbos to get out and I don't think the first year will be a turbo year."
Wagner says the key to making the class work will be cooperation from the turbo racers.
"Everyone knows the turbos make more dower. Their only disadvantage will be the weight. If they keep putting weight on them they will break and be one hit wonders. So when they come out and run fast there will have to be changes," said Wagner, who pointed out the PDRA turbo rules are similar to what is working for turbo racers in Pro Street. "The rules are open now to give turbo bikes an incentive to come out. When it comes time to change rules people are going to have to be willing to change rules to keep playing."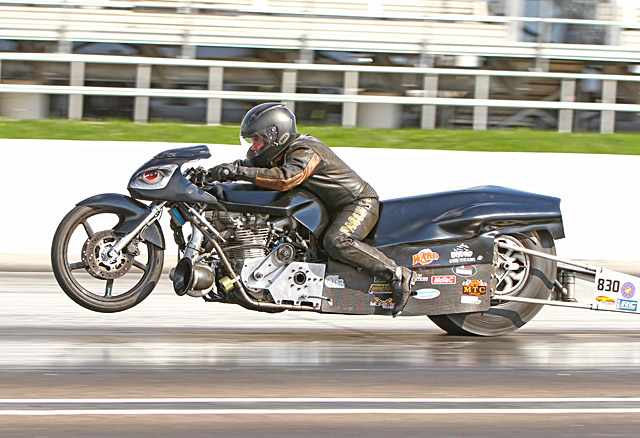 Wagner has been through this before in the Outlaw Pro Street class. To boost entry count, the nitrous-dominated category added turbos. Wagner says when Pro Street legend Barry Henson put an intercooler on his turbo Hayabusa his nitrous GS racers were at a big disadvantage.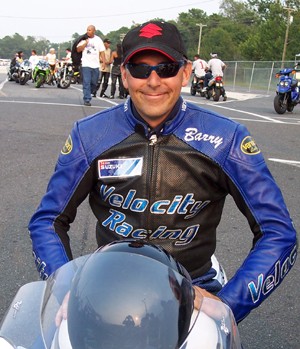 Wagner points out that most in the class never wanted to run the turbos off, they just needed rules that offered parity.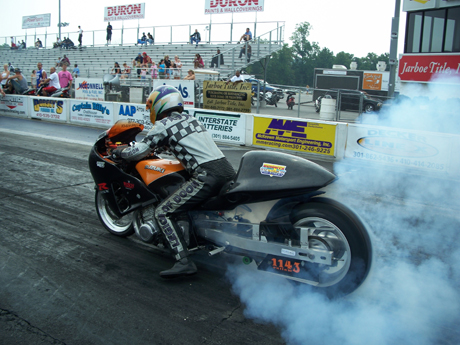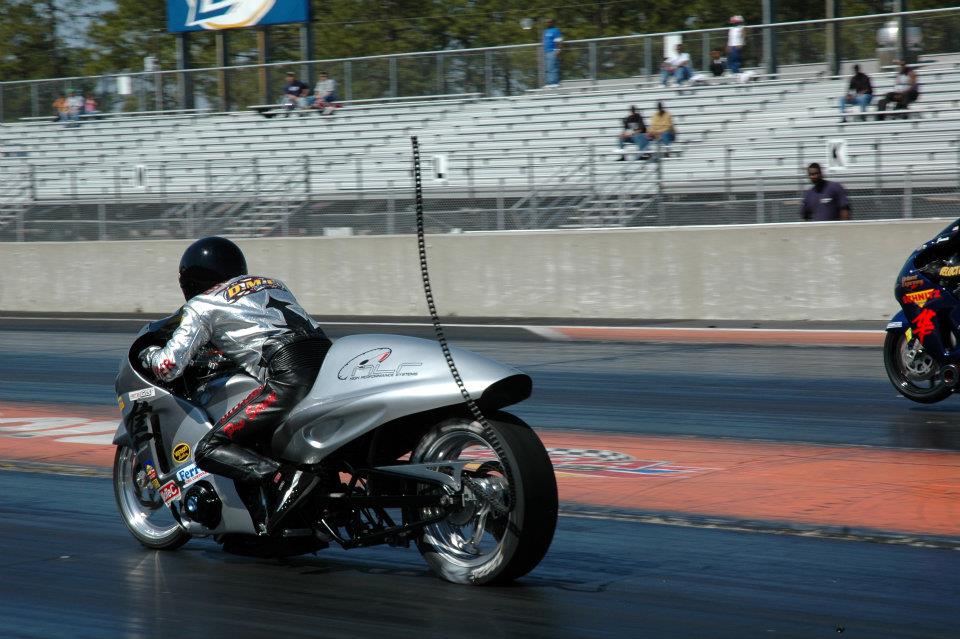 "The turbo guys think nitrous guys banned them. I say turbo guys outlawed themselves by being reluctant to change their combination," Wagner said. "Turbos were always legal in Outlaw Pro Street. What became illegal was intercooling. Initially teams found a loophole in the rules and used alcohol instead of water injection."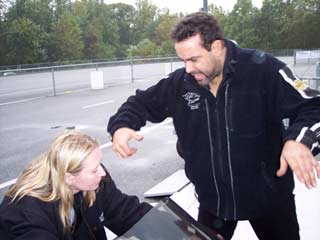 It's the thought of intercooling that still concerns Wagner in matching up the two power-adders.
"Look at what happened to Pro Street. Nitrous guys like Brock Davidson built the class and turbo intercooling was not allowed. There was a road course. How did Pro Street evolve into a class where you are allowed to carry an ice chest on your bike to cool it," Wagner said. "Has there ever been a class where we could just run turbos? Turbo guys want an advantage written into the rules to build a bike."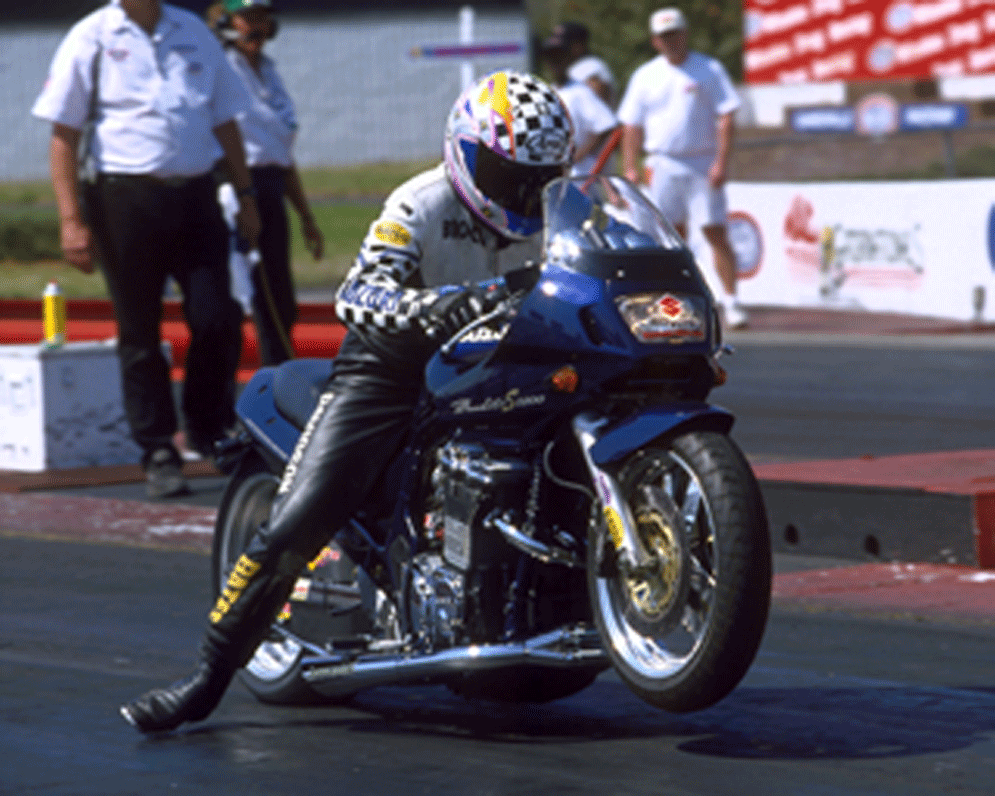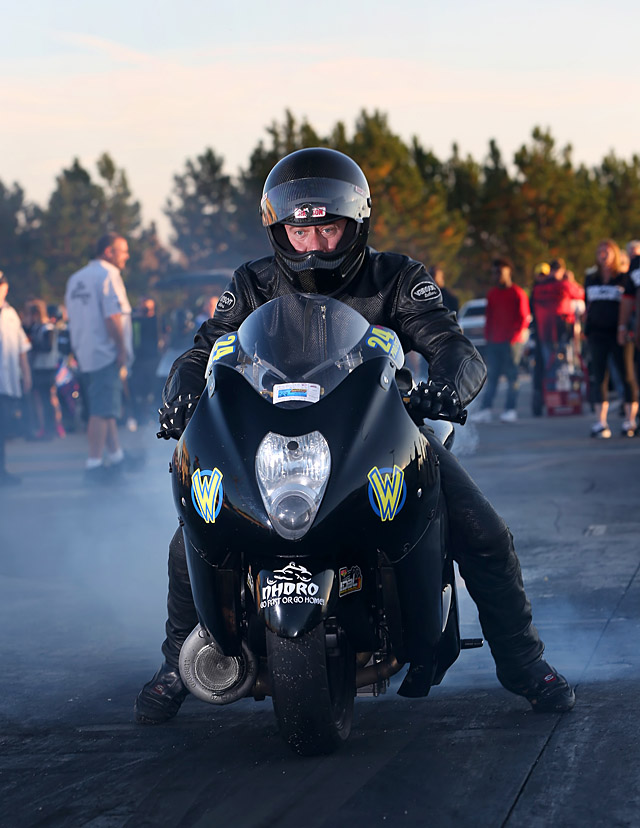 Wagner says the downside to the turbos could cause uproar.
"If they come out right away and run at the top against a guy who has spent years refining his combination, it won't be pretty for a turbo guy," Wagner said.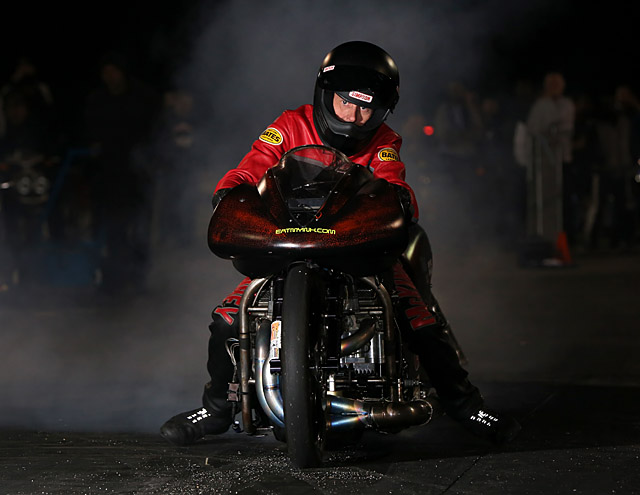 As a major supporter of PDRA Wagner says the true key to success is getting all of the parked-nitrous racers to come back out and race. Wagner is quick to point out that more than 25 competitors have run 4.09 or quicker and nine competitors have dipped into the threes. With only a tenth separating so many, Wagner wants to see nitrous bikes fill the field.
"The nitrous guys have advanced so far we are almost to Top Fuel," said Wagner, pointing out how some Pro Mod racers were running 3.99 while some Top Fuel bikes were running 4.o 1/8thmile times at the ManCup Finals. "What is really hurting the bike count is the time that has been spent refining the combination. Everyone is limited to gas, nitrous and an 11-inch tire."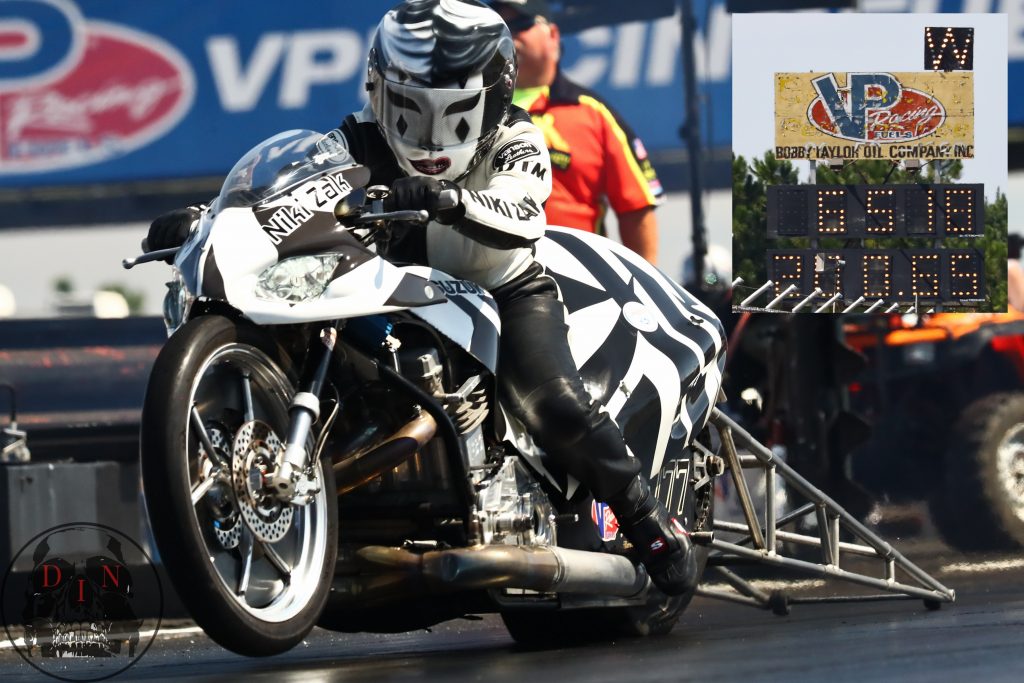 Wagner has his own idea for a set of rules.
"My idea was gas / turbo, an 11-inch tire, no intercooling, no alcohol. You have this class where guys have worked so hard to run these numbers and we are up against the wall with breaking stuff," Wagner said. "I'm worried how adding anyone who has the ability to make more power without breaking anything is going to help?"
Dragbike journalist Tim Hailey agrees, racer support from both camps will be paramount.
Grothus thinks the reliability of a nitrous bike will shine through, but emphasizes the difficulty involved with recording a three-second pass for either combo.
"Turbo bikes can't seem to repeat every three-to-four laps while the nitrous bikes seem to be on-point," Grothus said. "Some think you just need good air and you will be there. You need so many things to go right to run a three it's not even funny. Running a three is a monumental accomplishment."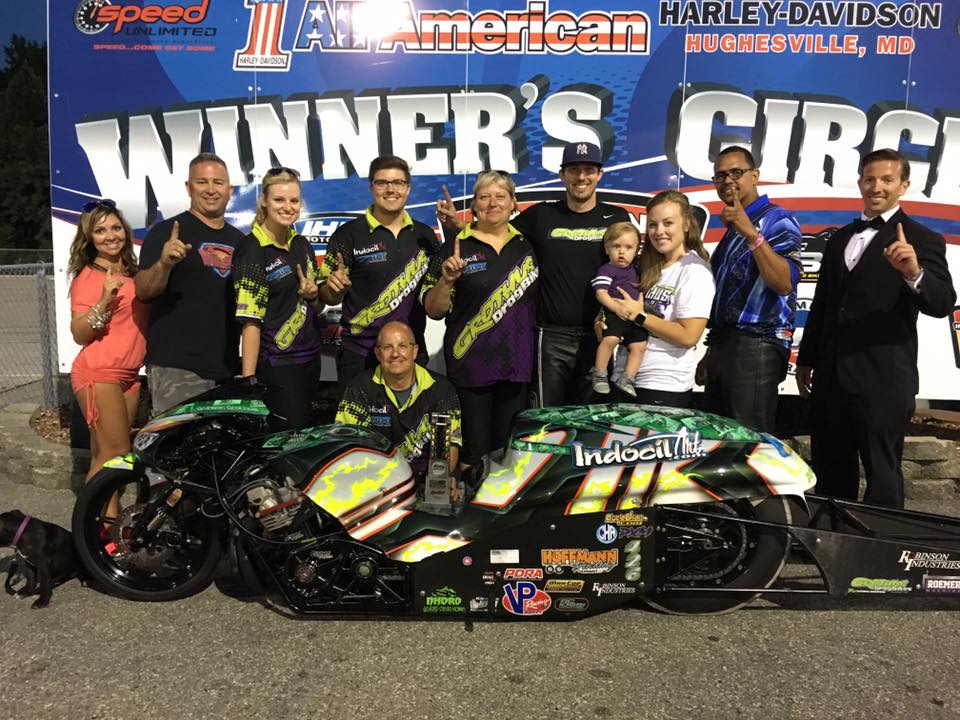 Grothus says his primary focus will remain the target audience of his business at ManCup, where he hopes the incumbent Pro Mod, nitrous-only class does not undergo any rule changes.
"It's a pro nitrous class that I don't want to see messed with," Grothus said. "It's very healthy."
The PDRA's 2018 version of PXM will closely resemble the sport's most recent form of Pro Comp, a class whose lineage goes back decades. Most recently Pro Comp was an effort to combine a struggling and now defunct turbo Funny Bike class with Pro Mod.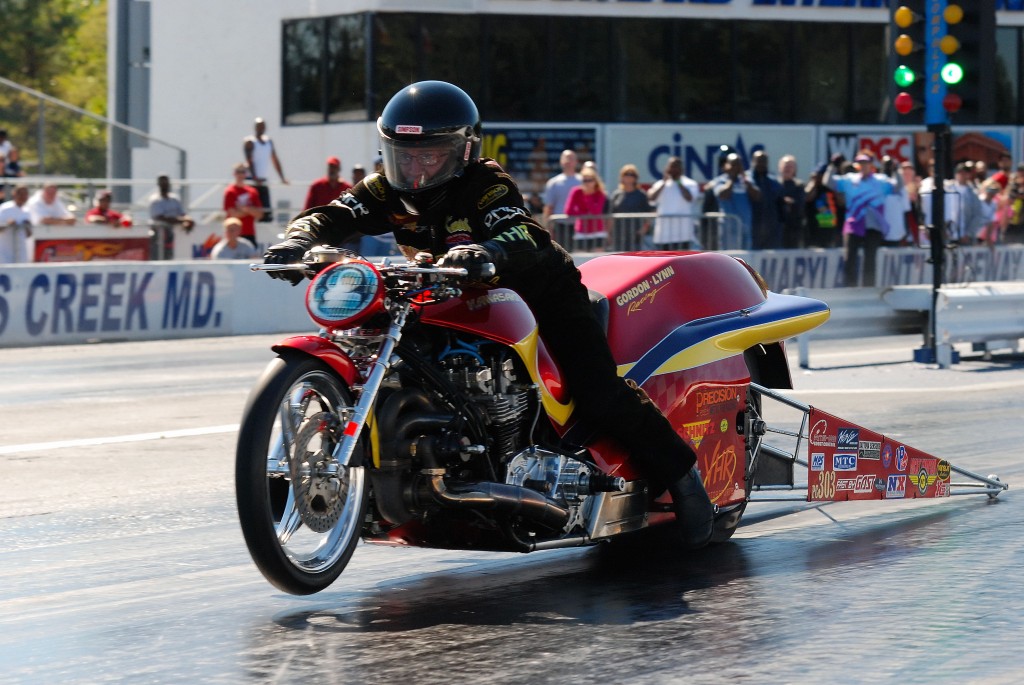 Short term, the class saw an uptick in participation and fan interest. Eventually a lack of participation caused MIROCK and ManCup to drop the category from its lineups.
Grothus has a theory on what killed Pro Comp.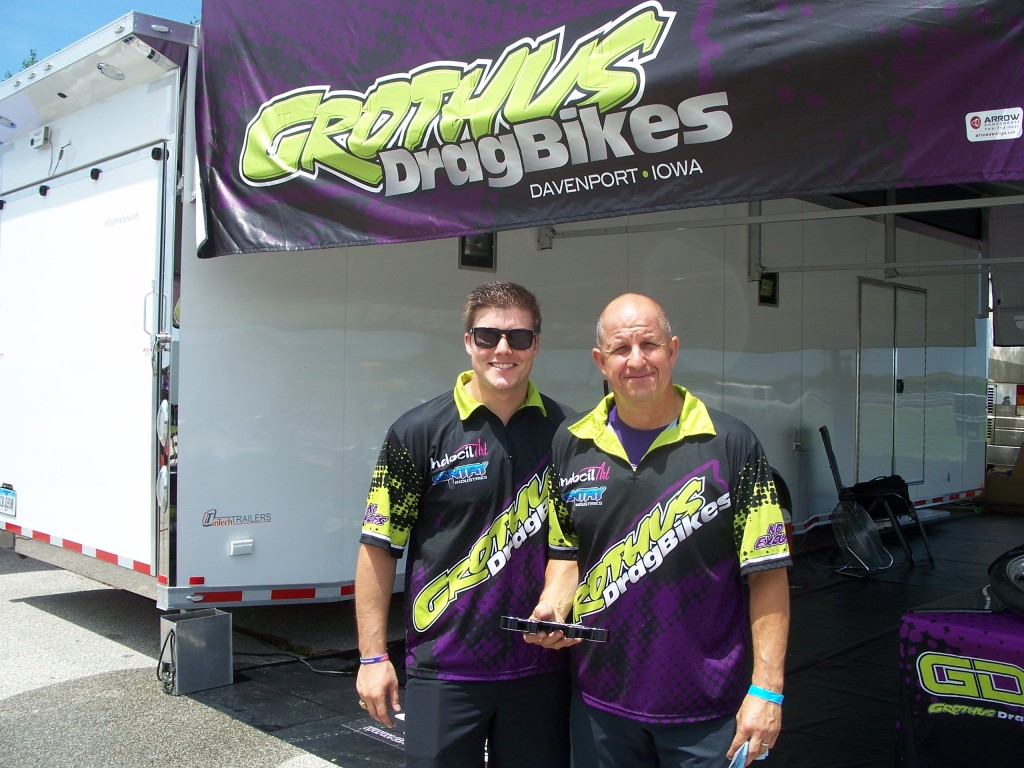 "Pro Street probably killed it to be honest with you. Where are guys with turbos today? They are in Pro Street," Grothus said. "In Pro Comp I was lobbying hard to have some rule changes because I could see the writing on the wall that the turbos were going to run away with it with a little effort. Guys like Mark Paquette proved what's possible."
Grothus and his team were engaged in a fierce rivalry with Paquette and his turbo machine in the NHDRO for several seasons. Paquette has since sold his bike to a buyer overseas.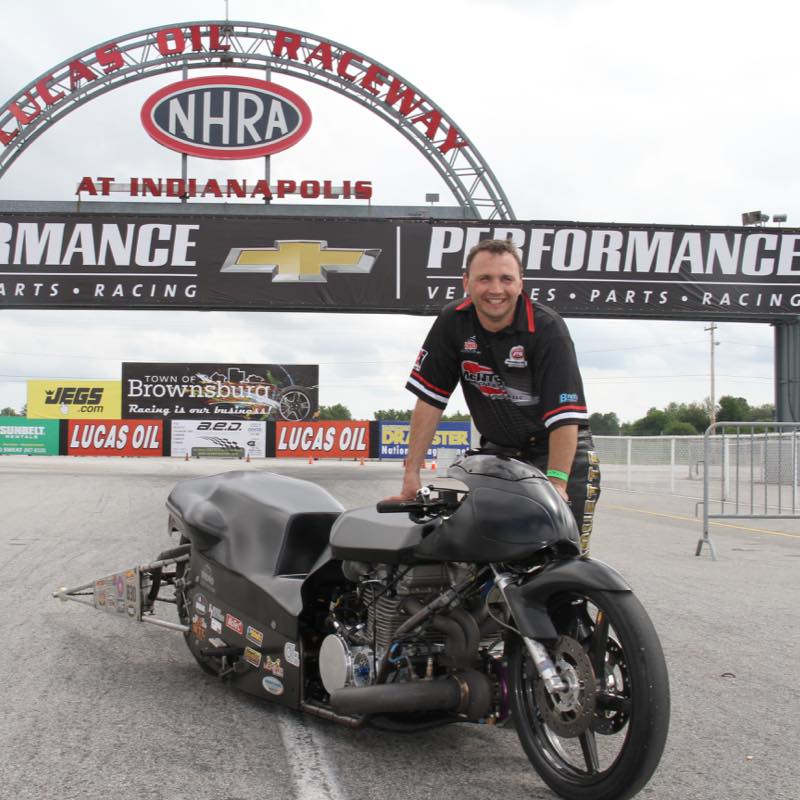 "There is not a Pro Mod nitrous bike out there that has had our heads bashed in more by a EFI turbo-charged, slick-and-bar-bike,' Grothus said. "For us to welcome them back shows we want to help keep the PDRA alive."
The basis of the turbo vs. nitrous rivalry has caused the integration of the two to fail many times over in the history of the sport. What begins as positive talk of more entries, more purse and a better show is quickly dashed when one combination shows an advantage.
One classic and extreme example occurred during the 2002 AMA ProStar season when legend Rob Muzzy built a turbo-Kawasaki to compete in the nitrous-dominated Pro Mod class. After just one event and one top-half-of the-field pass by rider Ryan Schnitz, the bike was thrown out.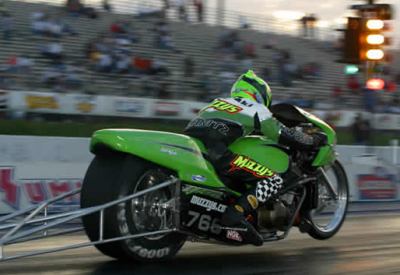 It's one reason Schnitz's father Dave of the ManCup says he is not interested in expanding his Pro Mod class at this time.
Schnitz would find himself in a similar situation a decade later when he rode a nitrous HTP Racing Suzuki Hayabusa to the first Pro Street six-second pass. The team was heavily penalized and was never able to return to the front of the pack. Team owner Cecil Towner eventually parked the bike. Since the inception of Pro Street the two combinations were never able to live in harmony in Pro Street.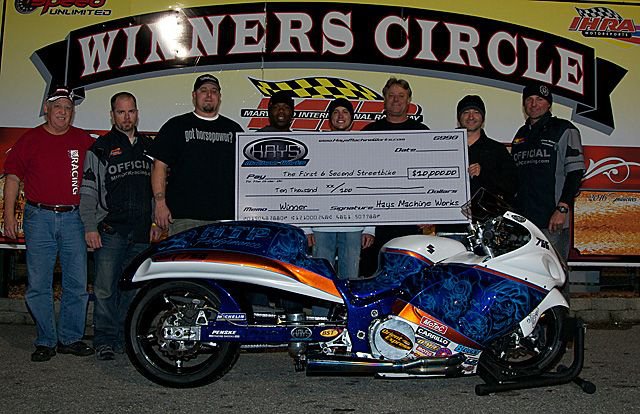 Today Pro Street is dominated by turbos and is arguably the healthiest pro class in motorcycle drag racing.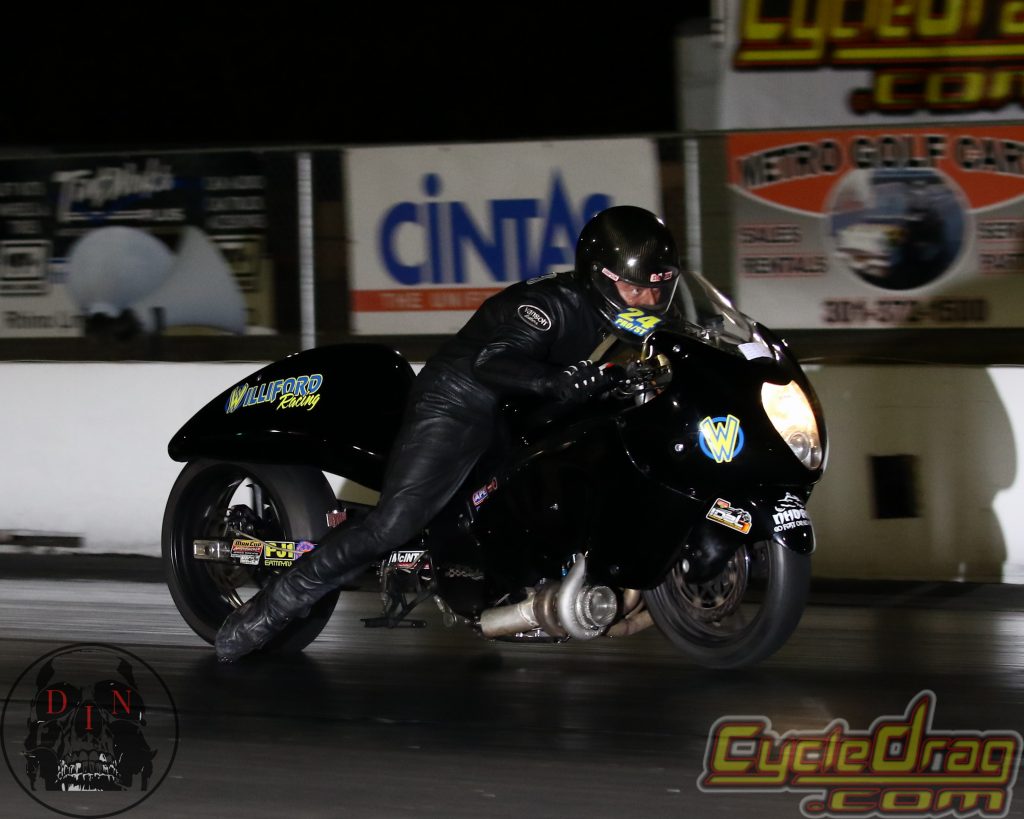 The idea of turbo vs. nitrous has shown it can work in the short-term, but has a long history of failure.
Could this idea provide a nice "boost" for the PDRA? Rumors are flying that top Pro Street teams are building Pro Extreme turbo bikes.
Will this version work long term? Only time will tell.
What is your take on the longstanding turbo vs. nitrous rivalry and how to make it work? Comment below or on Facebook.