Drag 965 Pro Extreme Motorcycle low qualifier Terry Schweigert obliterated both ends of the PXM record with his 3.914-second blast at 184.58 aboard a new turbocharged motorcycle.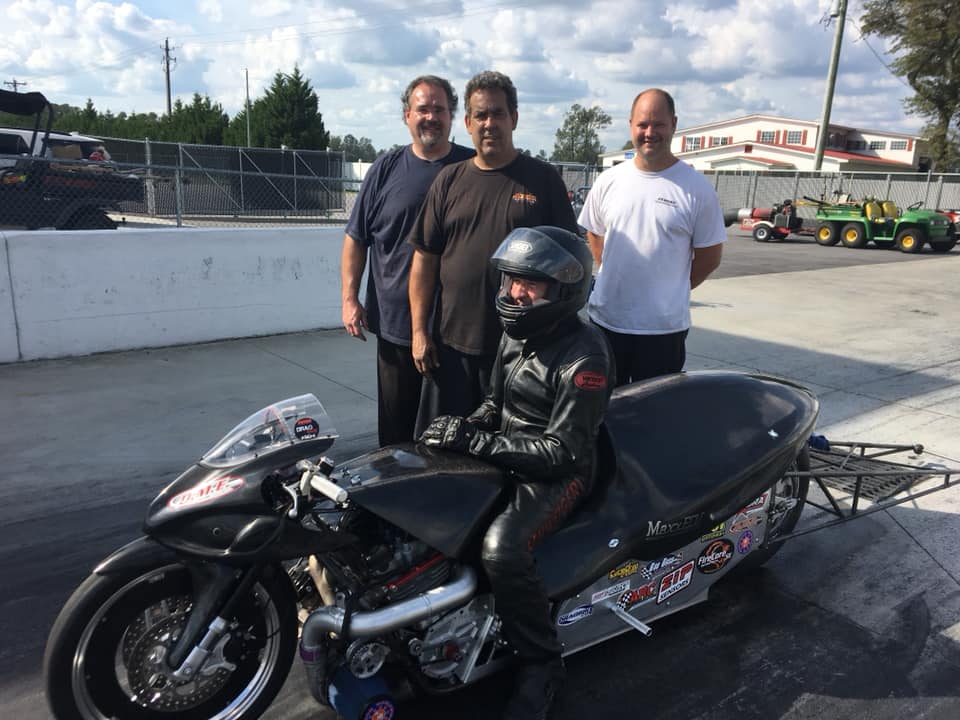 Schweigert topped the final qualifying order in Pro Extreme Motorcycle for the third time this season, though for the first time, he did it aboard a turbocharged entry. Riding a new motorcycle owned by Kevin Clark and tuned by Andy Sawyer, Dan Wagner and Steve Nichols, Schweigert rocketed to a 3.914 at 184.58 to set up two potential new records.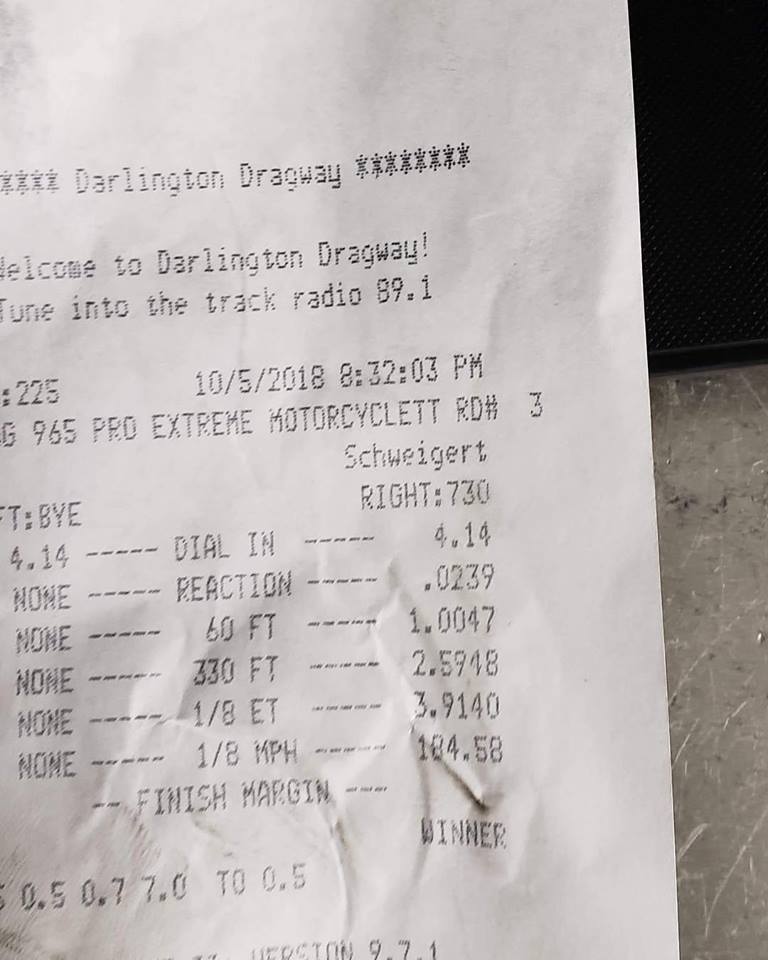 "That's exactly what we were looking for on that run," said Schweigert, whose Q1 pass of 3.968 at 181.60 was also quicker and faster than the existing record. "I was expecting it to run fast because the bike does what (the tuners) say it will do every time, and they said it should run a 3.91 or .92. I knew it was going to take off. It just pulled the whole way through, and I was really planted in the seat."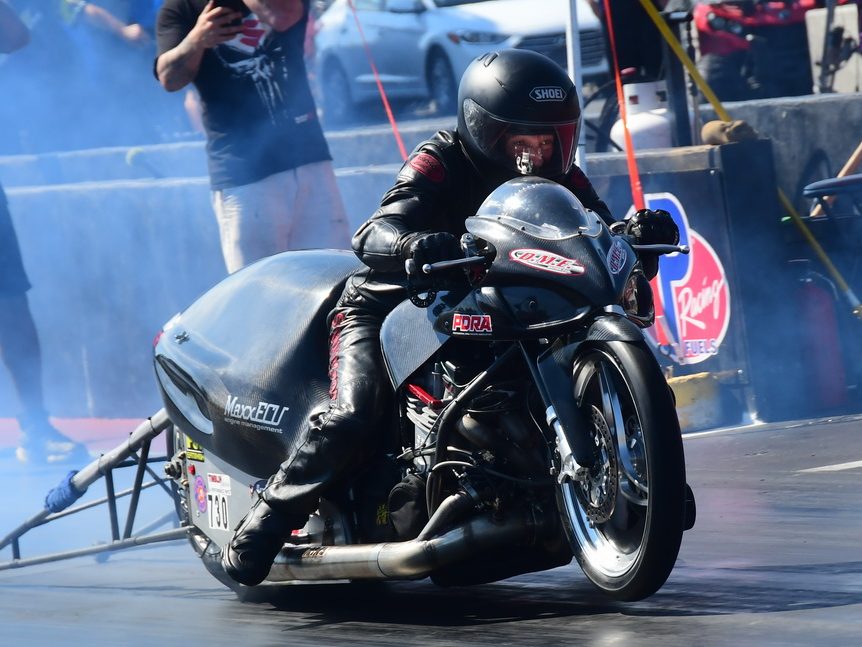 Schweigert will take on fellow PXM veteran T.T. Jones in the first round Saturday afternoon. Brunson Grothus on his indocil Art-backed Suzuki qualified No. 2 with a 3.998 at 177.51, followed by Spencer Allen with a career-best 4.047 at 175.23 to earn his best final qualifying position.
Please read and share the full story on this build at this link