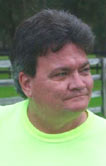 Do you like racing action on two wheels? Are you a motorcycle drag racer? Are you a fan of motorcycle drag racing? It is no secret that AMA Dragbike folded earlier this year, for reasons I will not get into here. There are getting to be fewer and fewer drag strips to race your motorcycle at. So get off the couch and support the sport! Here is your chance to be a part of what should be the largest motorcycle drag race on the planet this year, bar none. The Valdosta Manufacturers Cup race will be contested Friday, Saturday, and Sunday November 12 – 14, 2010, at South Georgia Motorsports Park near Valdosta, Georgia. The track is easy to get to, it is just off Interstate 75 in southern Georgia at exit 32.
This race has been put together by several sponsors that all have a vested interest in seeing this event do well. Sponsors involved in putting this race together include MPS, Fast By Gast, PR Factory Store, Schnitz Racing, MRE, Orient Express, Star Racing, MTC, and Brock's Performance. These folks will do their best to put on a fun and exciting race for everyone.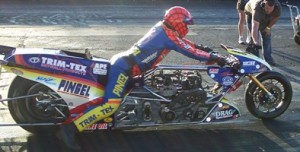 Classes of competition will be Top Fuel, Pro Comp, Pro Street, Top Gas, Super Comp, Real Street, Super Sport, Street Fighter, Pro ET, and Street ET, plus Grudge Racing. The best racers in motorcycle drag racing will be there. If you love motorcycles and motorcycle racing, you are bound to see something you will enjoy at South Georgia Motorsports Park the weekend of November 12 – 14.
For more information on this race you can call 1-800-237-7223 toll free. Or you can check out the website  for the event at  http://mpsracing.com/manufacturerscup.htm online.