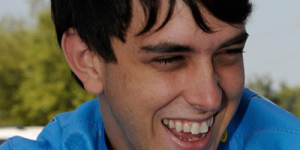 Seven weeks after beginning the 2011 NHRA Full Throttle Drag Racing season, LE Tonglet will be back on the Nitro Fish Suzuki GSX-R Pro Stock Motorcycle for the O'Reilly Auto Parts Spring Nationals, April 29-May 1, at Royal Purple Raceway in Baytown, Texas.
The extended delay was an unusual scheduling quirk for the two-wheel racers and Tonglet, the reigning series champion, will be very happy when qualifying starts on Friday.
"That was way too long to be sitting around doing nothing," he commented. "At least it will start picking up now. I haven't ridden since we got back from Gainesville. We've been working on (his brother) GT's bike. We're still working on it.
"Our plans are to test either Tuesday or Wednesday. We have some new stuff we want to try."
The Pro Bike contingent will be racing at nine of the remaining 12 events that decide the 10 drivers who advance to the six-race Countdown to the Championship. Tonglet, who drove into the semifinals at Gainesville, is fourth with 74 points.
"We'll be gone a lot more than we have been in the last six weeks," he continued. "We'll come home for one week and then go back out of town for the next week. That's how it is going to be for a while."
"It will be good to see LE back at the track," said Nitro Fish owner Kenny Koretsky. "I enjoy watching him race. I hope they do well this weekend."
This stop at Royal Purple Raceway has special meaning for the Metairie, La.-based Team Tonglet – Gary and his sons GT (Gary Jr.) and LE. "This is basically our home track," LE said. "I'm excited because a lot of people (from here) are going to be there for the race. That always makes it a lot of fun."