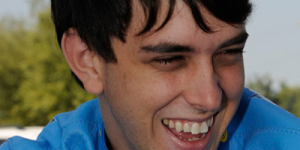 There was a borrowed motor in LE Tonglet's Tonglet Racing Nitro Fish Pro Stock Motorcycle Suzuki GSXR Sunday, but it wasn't enough to get Tonglet past the first round of the SuperNationals at Old Bridge Township Raceway Park.
Tonglet was forced to install a different power plant after his two motors broke on Saturday.
Matched against Michael Phillips in the opening round, LE left the starting line first but he didn't have the power to keep up. He finished in 6.994 seconds at 188.99 mph to a 6.903 at 197.36.
Put into a very difficult situation trying to prepare a tune-up with a motor the team knew nothing about forced them into making an educated guess.
"That motor was better than not having one at all," said LE, "We just missed the setup. Now we need to fix our motors and get them ready for our next race."