Star Racing/G2 Motorsports of Americus was one of the top 100 companies from across Georgia recognized at the 2007 Georgia Manufacturing Appreciation Week Manufacturers of the Year Governor's Award Luncheon in Atlanta, Georgia. Governor Sonny Perdue was the keynote speaker.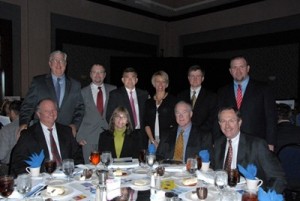 A manufacturer of motorcycles and motorcycle parts for customers worldwide, Star Racing/G2 Motorsports, was nominated as one of the small Manufacturers of the Year for 2007 by South Georgia Technical College in Americus, Georgia. A small manufacturer is classified as a company with 150 or less employees.
George and Jackie Bryce, co-owners of Star Racing/G2 Motorsports, attended the luncheon with South Georgia Technical College President Sparky Reeves, SGTC Vice President of Economic Development Wally Summers, SGTC Director of Resource Development Su Ann Bird, and SGTC Business and Industry Specialist Steven Wright.
Each of the manufacturers nominated were spotlighted in the 2007 Georgia Manufacturing Appreciation Week program agenda and on a big screen video display.
Star Racing was established in 1980 and since that time George and Jackie Bryce's highly successful operation has risen from obscurity to become one of the most successful teams in drag racing, winning six NHRA/POWERade national championships and 70 event wins. In 2004, G2 Motorsports was formed, with George Smith of Richland Center, Wisconsin, to expand the business to include V-twin motorcycles, engines, and parts.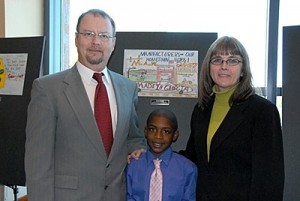 Drag racing is only one facet of Star Racing/G2 Motorsports. The 16,000-square foot mail-order business located in Americus, Georgia houses a full-time race team, a V-twin division, CNC milling equipment and a state-of-the-art machine shop. They stock a complete line of high performance metric and V-twin parts to meet the needs of customers, dealers and distributors worldwide.
Star Racing/G2 Motorsports brings a wide variety of customers to Americus to visit or tour their facility, located at 123 Crisp Drive. They compete in races all over the country and are featured frequently on national television.
In addition to being a great small manufacturer, Star/G2 is also a good corporate neighbor to the Americus – Sumter County area.
They participate in South Georgia Technical College's Career Day programs, local elementary school Accelerated Reader programs, the United Way, and sponsor programs for local Rotary and Kiwanis Clubs.
"We are pleased to have Star Racing/G2 Motorsports in our six county area and it was our pleasure to nominate them as a small Manufacturer of the Year in Georgia," said South Georgia Technical College President Sparky Reeves. "George and Jackie Bryce and their company are an asset to our communities. We salute the Bryce's for their entrepreneurial spirit and are proud to partner with them on various training and educational opportunities. The economic impact that Star/G2 provides to our area is tremendous and we appreciate them for their contribution to the economic development of this region as well as to Georgia and the surrounding states."