Star Racing/Precision Service Equipment Pro Stock Buell racers Angelle Sampey and Cory Reed make their way to the 10th annual Summit Racing Equipment NHRA Nationals this weekend for their fifth of 16 races in 2016. After a very successful Englishtown where Sampey brought home the hardware, Star Racing experienced the boost of confidence they need in order to make the rest of their season just as successful.
Cory Reed continues to make strong gains in the right direction with his Star Racing/PSE Buell team. His appearance two weeks ago in Englishtown showed promise towards what is to come for his half of the team.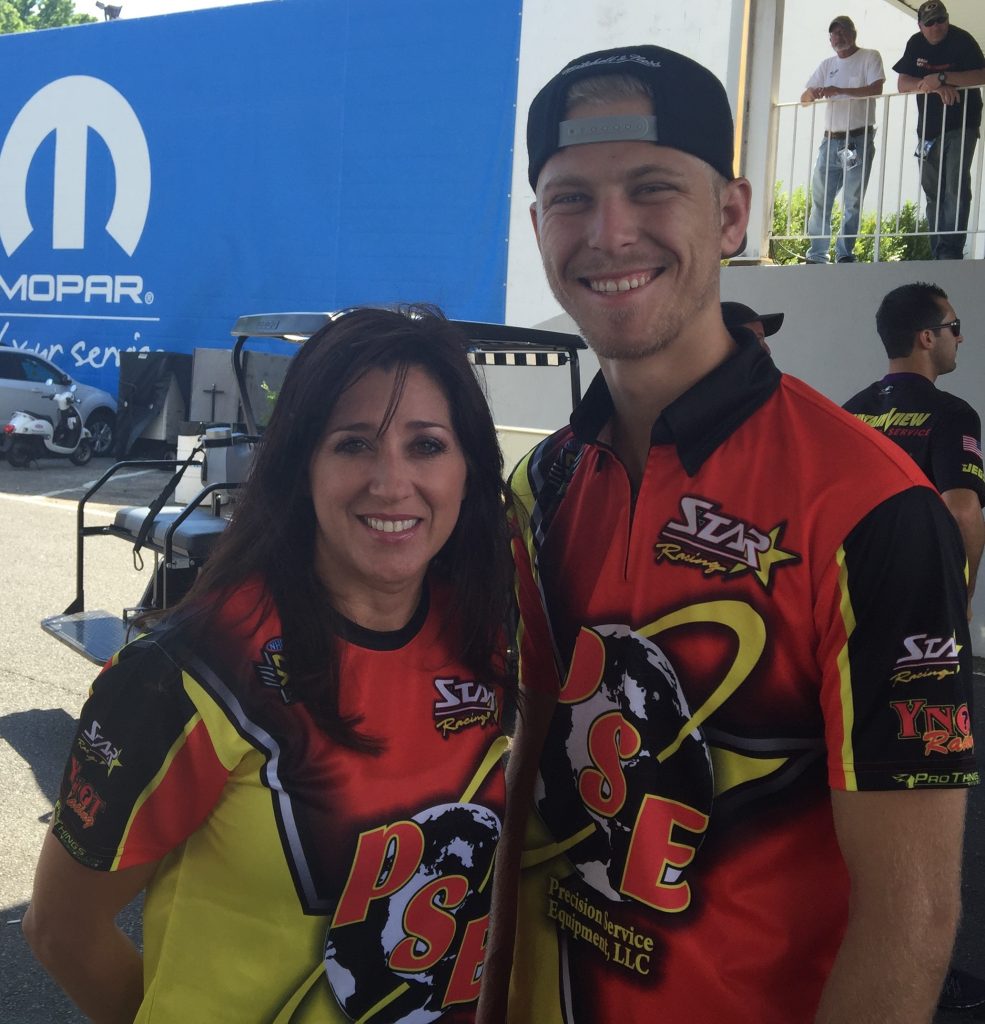 "I was bummed I went red but at the same time, it was really close," Reed said about his .006-second red light in Englishtown. "I think making it to first round and qualifying at the last two races is a step in the right direction. Being there and having a chance to win first round is big."
Although Reed hasn't tallied any round wins to his name just yet, he knows their hard work will pay off soon.
"I think Norwalk will be another solid weekend, that's for sure," he said. "I think that we will definitely have a better shot this weekend than we've had all year so far. We just gotta start with winning first round and then we'll focus on winning a race. It's a process. When Angelle won, I think mentally it helped everyone on the team be more confident that we can do this. Everyone knows we can do it now too."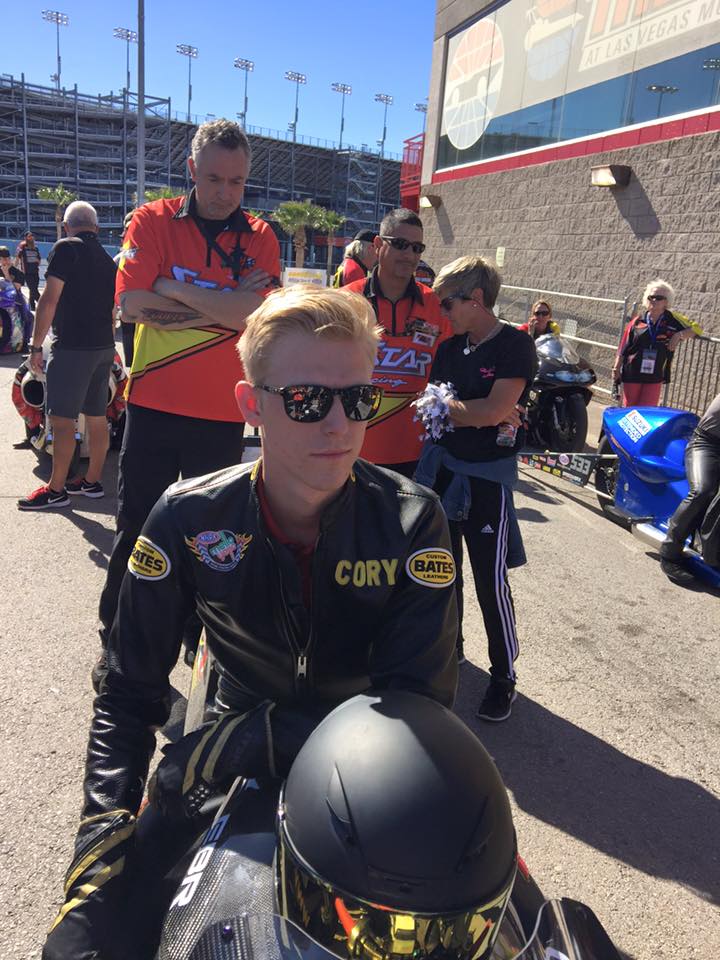 Heading in his fifth race of 2016 qualifies Cory Reed for the Auto Club Road to the Future Award. It's early in the season still but Reed recognizes how big of an achievement it would be to be presented the award at the end of the year.
"Winning the Auto Club Road to the Future Rookie of the Year Award would definitely be a booster for next year," he added. "I think it'll also be a little leverage to gain more sponsors for 2017. It'd be really awesome to win that award."
CORY REED, STAR RACING/PSE BUELL
Last year, Norwalk: Did not compete
Last event, Englishtown: Qualified No. 14; lost in the first round to Jerry Savoie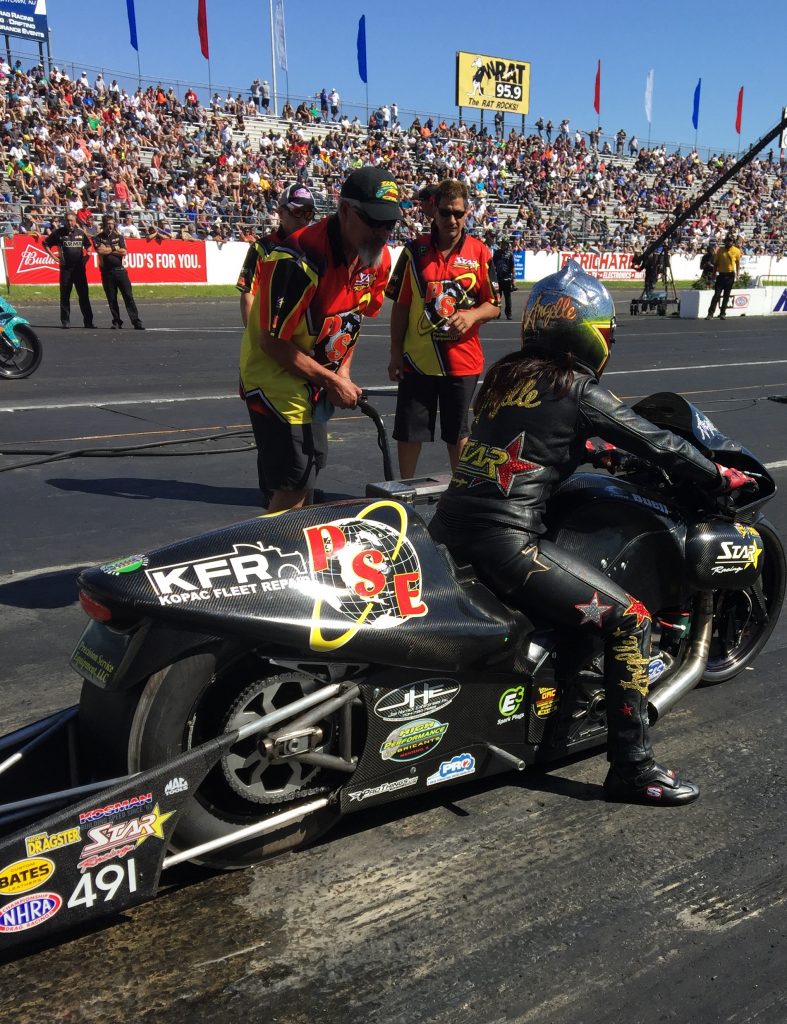 After nine years, Sampey was able to unlock the key to success when she took home the win in Englishtown two weeks ago. In her first national event win since the birth of her daughter Ava, Sampey couldn't have planned her winning Sunday any better.
Now that she has her first win since she returned back to full time racing, Sampey is looking forward to Norwalk and the possibilities it presents.
"Every race this year has gotten better and better," Sampey said. "I don't want to go backwards, that's for sure. I want to go Norwalk and stay competitive."
One year ago, Sampey found herself in the final round against Karen Stoffer; Sampey runnered-up at the event.
"I know the reality of the situation and how competitive this class is," she said. "I know there's a good chance we will be right in the middle of the pack and I just hope we can keep our momentum we have going since Englishtown. The win was definitely the confidence booster we needed because I went into Englishtown feeling a little defeated. Before Englishtown, I didn't know what else I could do to win. I didn't think I could try any harder."
It's an understatement to say that momentum is in Star Racing's favor and Sampey knows it.
"I've always said that when the stars align, things are gonna happen," she added. "I just hope we can take this momentum and I hope Cory can improve and start going rounds. Best case scenario is we both end up in the finals together."
ANGELLE SAMPEY, STAR RACING/PSE BUELL
Last year, Norwalk: Qualified No. 14; lost in the final round to Karen Stoffer
Last event, Englishtown: Qualified No. 5; won the event over Jerry Savoie in the finals
PRO STOCK MOTORCYCLE POINT STANDINGS (4 of 16 races)
1.    Eddie Krawiec             436
2.    Jerry Savoie                310
3.    ANGELLE SAMPEY  297
4.    Andrew Hines             290
5.    Chip Ellis                    269
6.    Hector Arana              239
7.    LE Tonglet                  196
8.    Karen Stoffer              150
9.    Scott Pollacheck         149
10.    Steve Johnson            147
Race Schedule at Summit Racing Equipment NHRA Nationals:
Friday, June 24, two qualifying sessions at 5:00 and 7:45 p.m.
Saturday, June 25, two qualifying sessions at 12:30 and 3:15 p.m.
Sunday, June 26, eliminations at 11 a.m. starting with Top Fuel.
TELEVISION:
Friday, June 24, FOX Sports 1 (FS1) will televise one hour of qualifying coverage at 8 p.m. (ET).
Saturday, June 25, FS1 will televise one hour of qualifying coverage at 7 p.m. (ET).
Sunday, June 26, FS1 will televise two-and-a-half hours of live finals coverage at 11 a.m. (ET).
Monday, June 27, FS1 will televise three hours of finals coverage