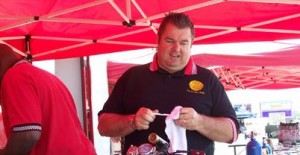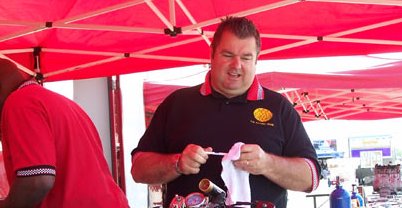 Pro Stock, Hot Rod Cruiser, and Super Gas cut from the program for 2007 and Super Comp index readjusted.
Starting in 2007, the AMA/Prostar drag racing series will feature 10 classes and one exhibition class, down from the current structure of 13 classes and one exhibition class.
Four Pro classes will be featured – Top Fuel and Funny Bike, running in eight-bike fields, and Pro Mod and Pro Street, running in 16-bike fields. Entry fees for these Pro classes will be $250, aligning drag racing with other professional motorcycle sports.
There will be two Semi-Pro classes, Super Street and Super Sport.
In addition, the Prostar series will offer a total of four sportsman classes for 2007 – Top Gas (8.20), Super Comp (9.20), Pro ET, and Street ET, with the addition of the Super Eliminator exhibition class at selected events. Super Comp is being re-indexed from 8.90 to 9.20. Street ET will now be a full points and contingency paying class. All four Sportsman classes will have guaranteed payouts regardless of bike count.
A new rules package will be released in mid-January and the rulebooks delivered by mid-February. The entire rulebook will also be released in a PDF format as soon as it is available.
For more information concerning these and other class rules, visit the Prostar website after January 15, 2007 at www.amaprostar.com.
2007 U.S. Drag Racing Series Schedule
March 3-4 Bikeweek Nationals
3rd annual South Georgia Motorsports Park, Valdosta, GA
March 31- April 1 Elmer Trett Nationals
16th annual Atlanta Dragway, Commerce, GA
May 5-6 Spring Nationals
11th annual Virginia Motorsports Park, Richmond, VA
June 8-9 Memphis Blues Nighttime Nationals
4th annual Memphis Motorsports Park, Memphis, TN
July 7-8 Columbus Cyclefest
6 th annual National Trail Raceway, Columbus, OH
August 4-5 Thunder Motorcycle Nationals
18th annual, Indianapolis Raceway Park, Indianapolis, IN
September 8-9 U.S. Motorcycle Nationals
41st annual Atco Raceway, Atco, New Jersey
November 9-11 National Finals
19th annual Gainesville Raceway, Gainesville, FL