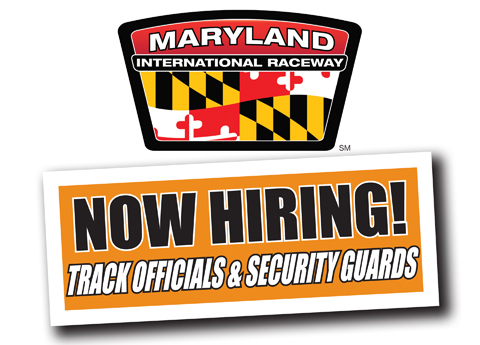 Job Title:  Director of Marketing & PR
Location:  Maryland International Raceway
Reports to:  Maryland International Raceway Vice President/General Manager.
Position Summary:  Excellent career opportunity for a seasoned hands-on professional to handle sponsor sales, public relations, and assist with directing events at Maryland International Raceway.  This will include the negotiation of event/sponsor contracts, working with vendors, writing press releases, assisting with our advertising campaigns, working with the media.
Qualifications:  Must possess motorsports experience, sports administration, and/or facility management.  A minimum of 3 years related experience with an emphasis on event marketing, supervisory experience, and excellent verbal and written communication skills. Must be skilled in Microsoft Office Suite.  A background in motorsports operations, directing drag racing events, knowledge of different drag racing genres, timing systems, track prep, is a plus.  This position is based in Mechanicsville, Maryland.
Schedule/Compensation:  This is a year round full-time position and includes weekend hours during the racing season.  Flexible scheduling will be required. MDIR offers a competitive salary based on experience, plus commissions on new sponsor sales.  Our benefits package includes medical, dental, vision, life, disability insurance and a 401(k) Plan.
For more information on our organization please visit: www.RaceMDIR.com  E.O.E.
Send resumes to Laura Gardner in the HR Department at lgardner@irgse.com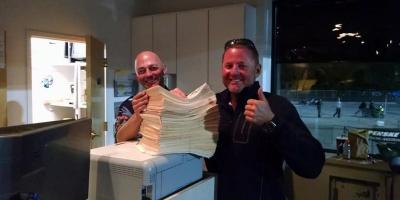 Also…..Track Officials, Security Guards and Announcers Needed at Maryland Int'l Raceway
It's that time of the year again! Maryland International Raceway is now hiring security guards, track officials, and announcers. We are looking for people that want long-term part-time employment. We want you to be with us several years, not just a few months. You must be available to work Fridays, Saturdays, and Sundays. Some weekends you may be asked to work 1-2 days or even all 3 days on major events.
Must be at least 18 years of age, have a valid driver's license, and your own transportation. Applicants should live no more than 30-40 minutes away from the track. Must be able to operate a variety of track equipment (training will be provided), ranging from riding a scooter, operating a 4-wheeler, to driving a tractor. You must be able follow directions and react in a quick and safe manner. We are looking for applicants with positive energy that will continue to put our customers first.