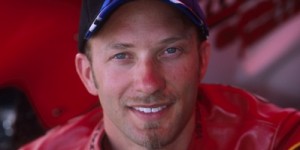 Matt Smith and his Al-Anabi Racing Buell are focused and on a mission. The 2007 Pro Stock Motorcycle Champion hasn't been this low in the Championship point standings in a while, and he is hoping to change all that this weekend,
Heading into Englishtown, New Jersey, Smith stands with a very good record and if there is anywhere to turn his 2011 season around, it will be here.
"We have been working real hard here lately to get our mojo back," says Smith. "We've had some bad luck so far, and we need a good outing to get us back in the hunt. Englishtown means a lot to me. Hopefully it's good to me again this weekend."
In 2003, the wind past the grandstands got hold of Smith's bike and pushed him into the wall breaking his foot. However in 2006 the Old Bridge Township Raceway Park was where Smith captured his first NHRA race win, and he is hoping to bring back those memories this weekend.
"We have had our share of memories at Englishtown. I won my first NHRA race ever there; however a few years before I crushed my foot when the wind blew me into the wall. This year I am hoping it turns out more like it did in 2006."
Sitting eighth in the NHRA Full Throttle Pro Stock Motorcycle point standings, Smith knows there is work to be done, and he is up for the challenge.