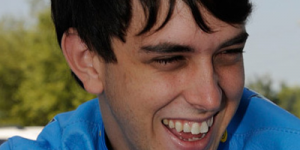 "Flawless" was the one-word answer Gary Tonglet used to describe his son LE's Pro Stock Motorcycle performance at Atlanta two weeks ago.
No one could argue. LE was the No. 1 qualifier, had the quickest elapsed time (6.893 seconds) of the weekend and the best times in three of four elimination rounds on the way to his sixth career victory in eight finals. It was the kind of feat one might expect from the reigning Pro Stock Motorcycle champion and brought a sigh of relief from the Tonglet Racing Nitro Fish Suzuki GSXR team.
Two weeks earlier, Tonglet was bummed after he fouled out in the opening round at Houston after qualifying first. "Having six weeks off before going to Houston was tough," Tonglet pointed out.
"We had a new clutch for that race and it kind of screwed us up. I am glad our schedule is getting back to normal where we are going to be racing about every two weeks. I'll be more consistent."
The fourth of 10 regular-season PSM races, the NHRA SuperNationals at Old Bridge Township Raceway Park, begins its three-day run Friday … and Tonglet wouldn't mind repeating that Atlanta performance.
"It was unbelievable that were able to turn things around quickly," he said. "Now we want to keep the momentum going and keep doing what we have been. We know how good the bike is and we showed it at Atlanta. We needed them to know we are still in the hunt."
He isn't in any danger of falling out of title contention any time soon. Tonglet is fourth in Full Throttle Drag Racing Series points with 240, 38 behind pacesetting Karen Stoffer.