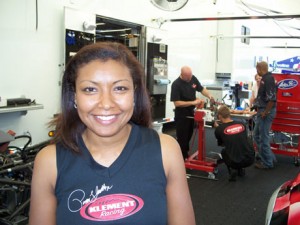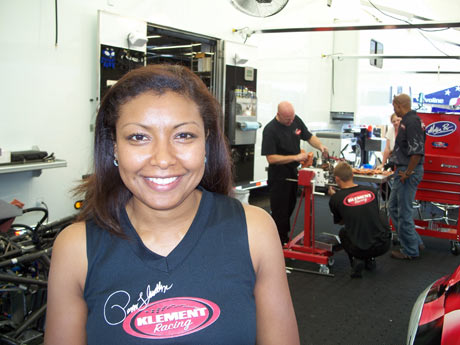 Pro Stock Motorcycle Team owner Karl Klement announced that Peggy Llewellyn's contract will not be renewed to ride his Rush Racing Buell in 2008.  In a press release issued by the team, Klement offered no specific reason for the move.
"I really want to thank Peggy for the job she did for us this year," said Klement, whose NHRA Pro Stock Motorcycle team finished fourth in points in their very first year on the POWERade circuit. "Never in my life would I have thought we'd do that well this quickly. I want to thank Peggy, all the crew members, George and Jackie Bryce, George Smith, and everybody at G2 Motors ports for making this season so successful."
Llewellyn enjoyed great success in her rookie year, qualifying for all 16 races and advancing into the elite Countdown to Four.  She ended the season with one event victory. Llewellyn amassed a winning round record of 18-5, with four semifinal appearances.
"Our plans are not yet finalized for 2008, but we are interviewing several riders. I really want to thank our partners Rush Racing Products, Tucker Rocky Distributing, PJ1, Motion Pro, Royal Purple, Wiseco Pistons, Precision Motorcycle Products, Darcy Racing and DynoJet Research for their continued support."
The 2008 POWERade Pro Stock Motorcycle season begins at the ACDelco NHRA Gatornationals, March 13-16, 2008 at Gainesville Raceway in Gainesville, Florida