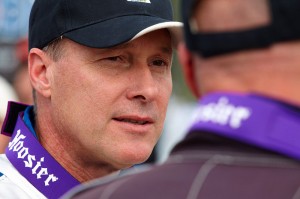 Joe Koenig may have disappeared from the world of drag bike racing, but his racing program hasn't slowed down one bit.
The former NHRA Pro Stock Motorcycle championship-winning team owner and AMA Prostar Pro Stock record-holder is seriously considering a full season of professional competition in the prestigious Grand-Am sports car series.
Over the past few seasons Koenig has made a name for himself in the Sports Car Club of America (SCCA) series by winning races and championships behind the wheel of his 600-horsepower Trim-Tex/ Fall Line BMW M3 and his wicked-fast Porshe 911 Carrera.
Koenig has already competed in three Grand-Am pro races, garnering promising finishes at each event. However, a run for the championship would be the ultimate commitment. The Grand-Am series features the toughest competitors and 13 events, from California to Florida and as far north as Canada.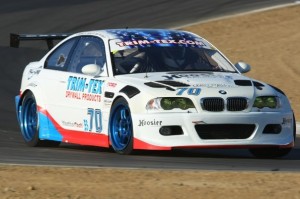 "It would be very challenging but I also think it would be a lot of fun," Koenig said.
It would be Koenig's first full season as a pro competitor since his time as a Pro Stock Motorcycle racer in the AMA Prostar series in 2002.
Koenig cites his extensive motorcycle experience as something that has helped him quickly adapt to the demands of sports car racing.
"Just like with motorcycles, seat time and learning from people who are better than you are very important," Koenig said. "I ride my dirt bikes all the time and it really keeps me sharp.  If I am out in the woods going around a thousand trees and I'm not hitting any of them, it helps my sports car racing."
Koenig doesn't take the winters off either.  When it's below freezing, you can catch him racing on ice with his specially prepared YZ 280.
"In terms of fun factor, ice racing is the ultimate," said Koenig.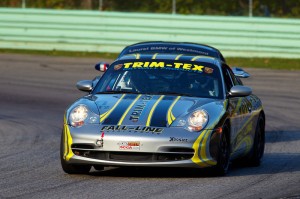 Perhaps Koenig's practice in the woods and on the ice contributed to his proudest motorsports accomplishment: winning back-to-back June Sprints, the SCCA's equivalent to NHRA's U.S. Nationals or NASCAR's Daytona 500.
"They were my biggest race wins ever," said Koenig . "The June sprints are the crown jewel of sports car racing."
Koenig appeared to be on his way to winning a national championship last season when he was leading the season finale, but mechanical problems caused him to finish second.
"A guy that was four seconds behind me took the win," Koenig said.  "That's racing."
Koenig hopes to capture a national title before his career is over. However, Koenig doesn't feel the same burning desire to accomplish anymore in motorcycle drag racing and rules out a return primarily for one reason.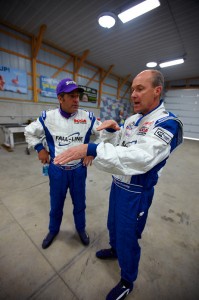 "Not enough seat time," Koenig said.  "It's a lot of work and a little bit of fun."
Koenig did the math and during his last year of competition as a rider he made 120 passes, performed 40 engine changes, but only accumulated 40 minutes of seat time for the entire season.
"The toughest challenge in motorsports is drag racing's first round of eliminations on Sunday.  I would get nervous stomachaches all the time. One mistake and you are done.  Drag racing is a quick adrenaline rush, but what I really love is being in a race that is three hours long, or an endurance race that is 24 hours long," Koenig said. "There is a lot of opportunity for redemption. If you make a mistake, you have another 10,000 corners to make up for it.  In NASCAR you can make mistakes in the first ten laps or have a bad pit stop and still win the race."
Koenig is all about having a good time, and his advice to current NHRA Pro Stock Motorcycle teams endorses his outlook.
"Don't stop having fun," Koenig said. "If you stop having fun, there are other forms of motorsports that are a lot cheaper and offer more seat time."
By the time Koenig decided to leave NHRA as a team owner in 2006, he wasn't having much fun.  After winning the championship with Geno Scali in 2003, the team fell to 5th and 7th and felt some of the political issues that plague NHRA.  The team felt primary PSM engine builder, Vance and Hines, was shorting them on power.
"The pressure was on and I was spending a ton of money," Koenig said.  "Once you hit the top there's only one place to go and it's not as much fun being in 5th place or 7th place after you have been No. 1."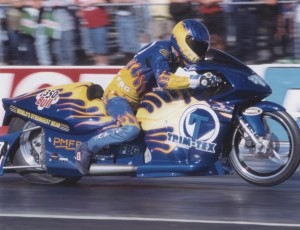 Koenig would eventually come back to the NHRA as a sponsor of the innovative Rob Muzzy Kawasaki ZX-14 Pro Stock entry.  Koenig called the machine a "marvel of engineering" and thoroughly enjoyed his more relaxed role as a sponsor as opposed to a team owner.
Unfortunately when the economy tanked, Koenig was forced to lay off employees for the first time in Trim-Tex's history and Koenig was forced to pull out of drag bike racing.
"I just couldn't ethically justify sponsoring a race team after the layoffs," Koenig said. "I wanted to sleep at night."
It's been nearly 10 years since Koenig's record pass of 7.02, and although his drag racing days are likely behind him, Koenig cherishes his fond memories from the strip.
"Overall I'm very pleased with my legacy in drag bike racing. We were so close to becoming the first bike in the sixes. It was a great moment in my life," Koenig said.  "The best part was we did things are own way. We ran a car tire and a belt pump and chose to run a Suzuki TL.  Everyone told us that was the wrong combination. I'm the kind of guy where if you tell me don't do it, that's what I'm going to do. I like being the rebel."
Koenig's rebel attitude could very well lead him to success in the Grand-Am series.