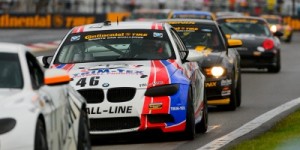 Former AMA Prostar Pro Stock world record holder and NHRA champion, "7.0" Joe Koenig just completed his first season as a major sponsor on the #46 GRAND-AM sports car, driven by Bryan Sellers and Mark Boden. Despite an ill-fated start to the season, the team captured a pair of wins and finished fifth overall.
"It seemed like the season was over after a few races due to all mechanical failures and tough luck the team had," Koenig said. "I give the guys a lot of credit. They really buckled down and won Watkins Glen and Indy. Overall it was a very rewarding experience. Fall Line (respected sports car race shop) is an excellent company."
Koenig says seeing his Trim-Tex customers enjoy themselves at the races was the best part.
"The hospitality was amazing. Being involved with with this program is the same as being involved with Larry McBride. No matter what happens on the track, everybody is treated with respect and has a great time."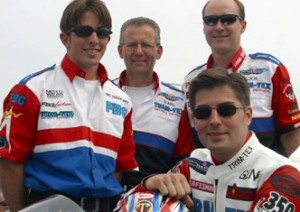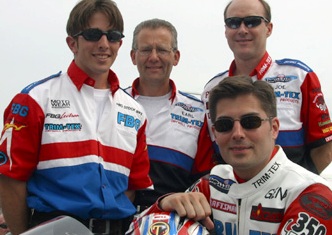 Koenig now enters a busy few weeks where he will determine what his plans are for next season. 7.0 says announcements will be coming soon.
Koenig still hangs on to what he calls his "brown Chevy van" NHRA fantasy.
"I see these NHRA Pro Stock Motorcycle teams with these huge trailers. When we won the championship with Geno Scali in 2003 we realized we really didn't need all that much space. It's just a motorcycle," laughed Koenig. "I want to go back to the old school and show up with an ultra-fast bike in a brown Chevy van and show everyone we can we win. Just like the old days."