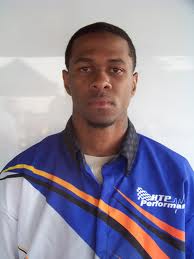 Orient Express Pro Street bikes showed up 35 strong for the first ever Manufacturers Cup at South Georgia Motorsports Park near Valdosta, Georgia.
Mike Slowe qualified number 1 on his little turbocharged Suzuki GSXR1000 and beat George Gooch's big Hayabusa in the final. That would normally qualify Slowe's performance as "dominant," but the big noise—literally and figuratively—of the event came from Pro Street B. Lavar Delee and his Cecil Towner-tuned, nitrous-huffing HTP Performance 'Busa put on a show. The combination lowered the nitrous ET record every lap until finishing with a best of 7.12 on the way to snaring B class honors. That's just a hundredth of a second off the all-out record held by Bud Yoder on a 600 horsepower turbo Hayabusa.
Schnitz Racing would like to congratulate Cecil Towner and the entire HTP Performance crew on an outstanding performance.  Delee and Ryan Schnitz compete on two identically prepped nitrous-injected Suzuki Hayabusas, both with the NMS-1000 Nitrous Controllers.  After some chassis troubles during qualifying on Saturday the HTP Crew was able to blast down the track with a 7.17 at 200 mph during the first round of eliminations on Sunday.  With some fine tuning a 2nd round win with a 7.141 at 195.01 mph pass solidified a new nitrous pro street record.  With the sun fading and temperature dropping "Lil Charlie" was still able to improve with a 7.125 at 197.19mph.