Andrew Patterson of Taylors, SC will be living his dream when he will compete on a Star Racing prepared NHRA Pro Stock Motorcycle May 15-17, 2015 at the Atlanta Dragway. Patterson won the coveted grand prize of teaming with 3-time NHRA Pro Stock Motorcycle World Champion, Angelle Sampey, by outscoring the field of 25 top notch contestants.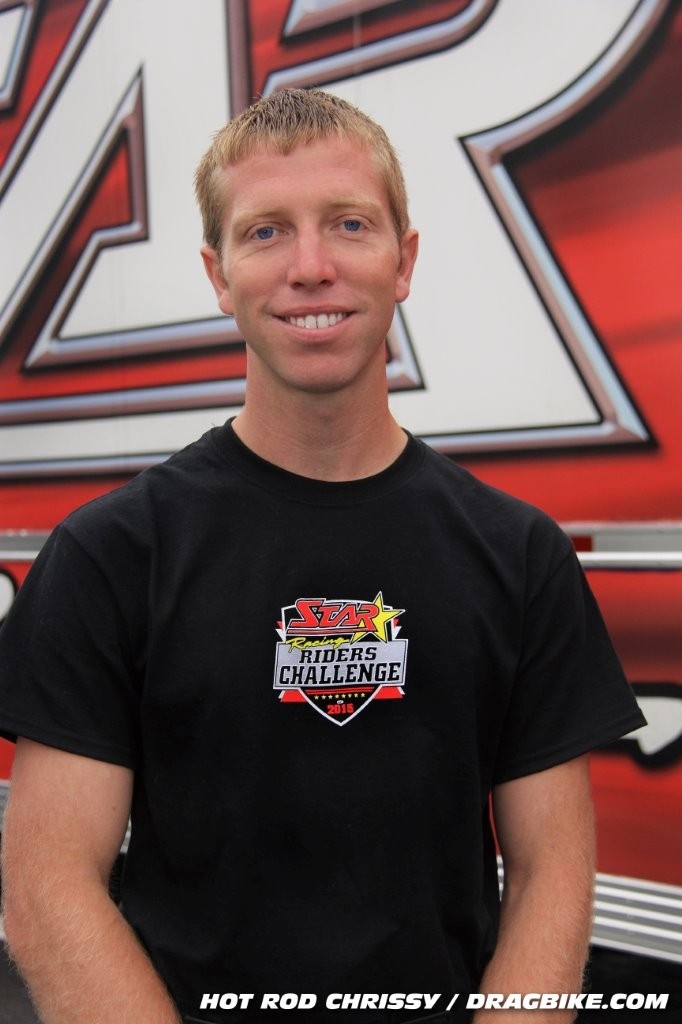 The journey began for Patterson at an early age when he began riding a dirt bike, but things changed as a teenager.
"I was about 14 years old and was riding my bicycle with all the other kids in the neighborhood, "said the 30-year-old South Carolina native. " I guess I got bored, or maybe just wanted to be the "cool" kid, but I decided I was going to sneak and get my mom's Harley Davidson Sportster out and learn how to drive it. I did amazingly well for the first time and rode it up and down the road for hours. After doing that several times I was addicted and I knew I wanted my own motorcycle when I was old enough…and was never sure whether my Mom knew that I had been borrowing it."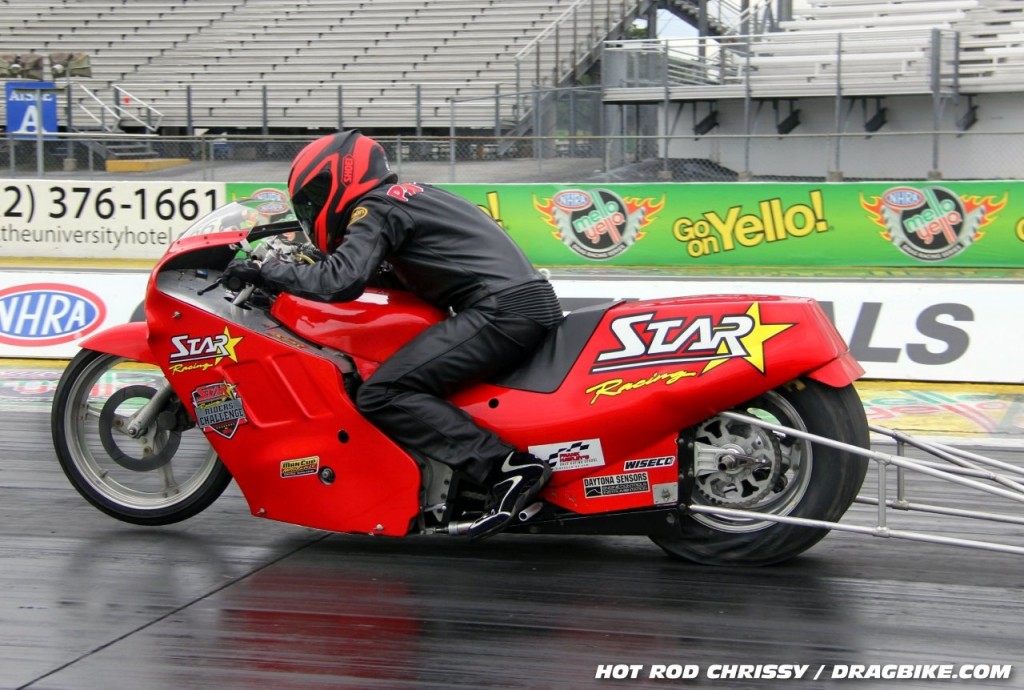 Andrew got his own motorcycle at 16 and knew that someday he wanted to compete at the highest levels of motorcycle drag racing. His drive and determination led him to race at tracks in South Carolina and Georgia with continuing success and when he first saw the announcement of The Star Racing Riders Challenge at the Man Cup event he knew this was something he could not pass up. That weekend he went home and put his bike up for sale, but friends and sponsors helped him raise the money to compete.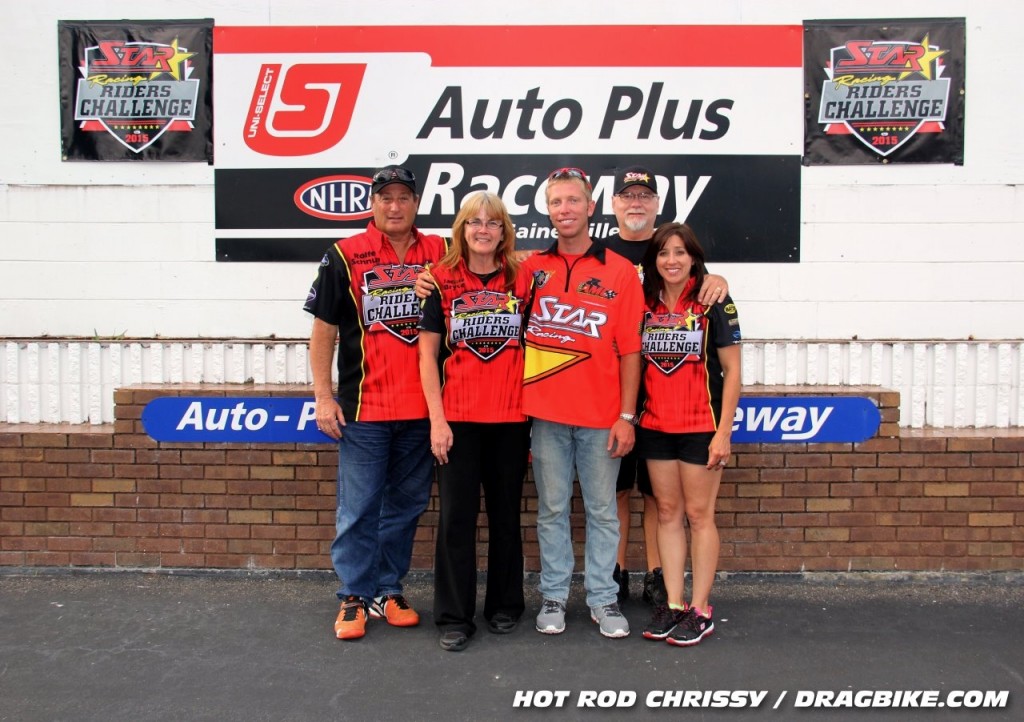 The 25 riders were divided into three groups with the top two from each group advancing to the finals over a two day period. The finalists, Alex Hughes of Arlington, Texas, Justin Collier of Orlando, Florida, Derek Cesari of Warminster, Pennsylvania, Ryan Oehler of Bloomington, Illinois, Ralphie Navarro of Woodbridge, New Jersey and Patterson competed in an emotional and grueling competition that left these excellent riders in a near deadlock. When the dust cleared, Andrew Patterson outscored Justin Collier to capture the coveted crown. Collier received $2500 for his runner-up performance.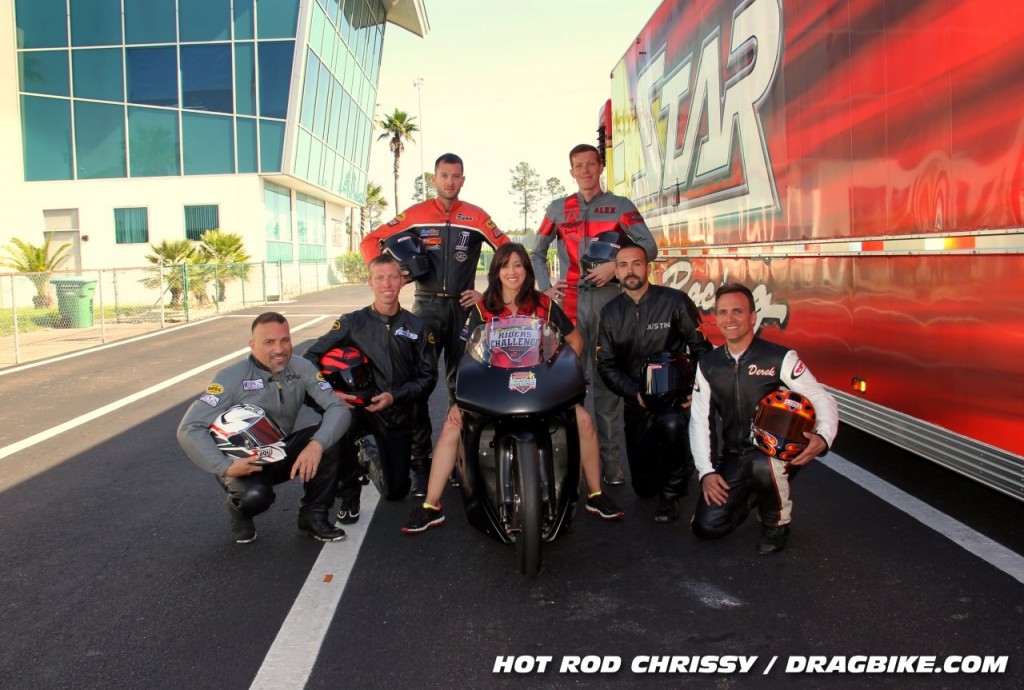 "Winning The Star Racing Riders Challenge is a dream come true for me in more ways than one," added Patterson. "I have always dreamed of racing NHRA Pro Stock Motorcycles, but knew that I couldn't afford it. Now that I have won The Challenge, not only do I get to compete on Pro Stock Motorcycle, but I get to do it with what I consider the best team in the sport. What's even cooler about it is the fact that I will be doing this at my home track, the Atlanta Dragway, where I am currently the Summit Super Series Motorcycle track champion. All of these things combined plus the support from my fiancé Lorene, my family, my Atlanta Dragway family and the fans in Atlanta have me excited beyond belief."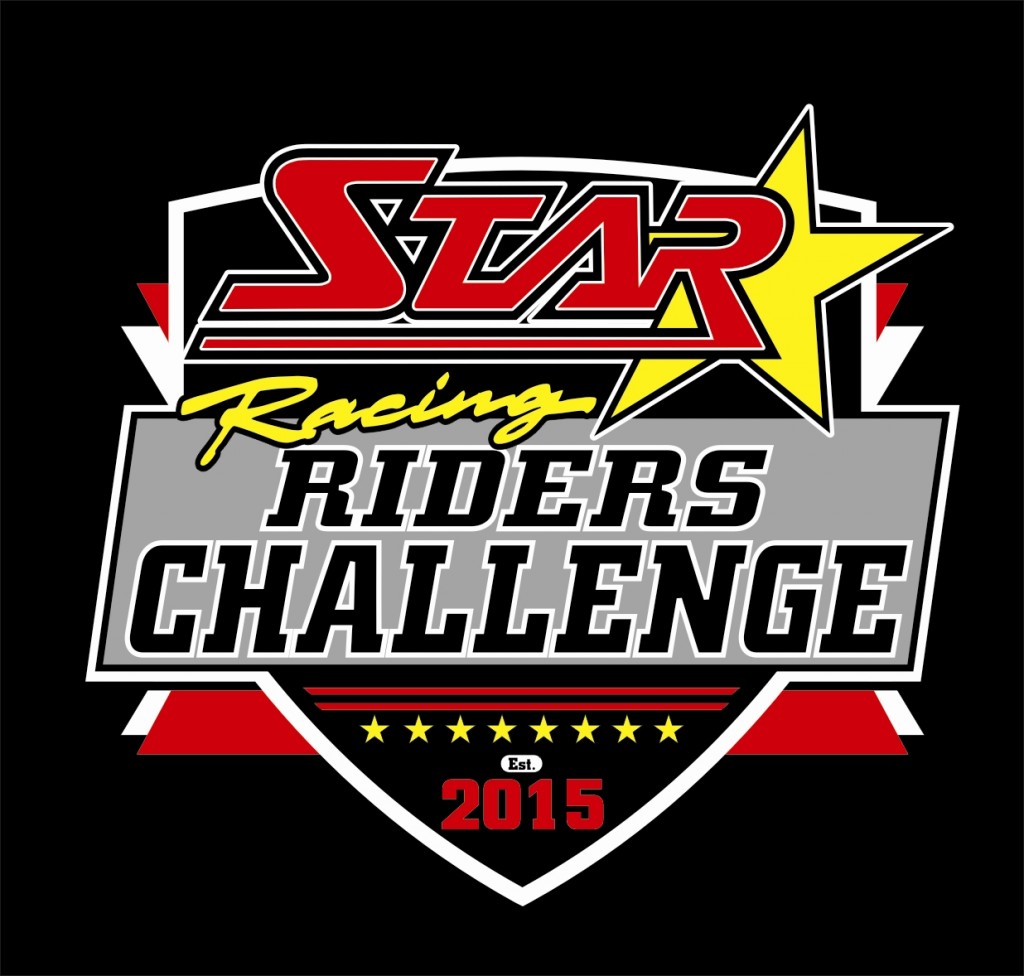 In 2014 Patterson won the Street ET championship and was the 2014 National Dragster Challenge winner in Pro ET and Street ET in the same day receiving two National Dragster Wally trophies. This makes his debut in NHRA Pro Stock motorcycles a memory to last a lifetime.
"I am really excited to team with Andrew in Atlanta," stated Star teammate Angelle Sampey. "He topped an amazing field of riders and kept his cool in an intense and emotional competition. I am looking forward to testing and racing with him."
When asked about what it might feel like when he lines up for his first attempt at qualifying Andrew showed the confidence that got him through the challenge.
"I will feel right at home, said the rookie contender. "When I pull up to the line on my Star Racing Pro Stock Suzuki, nothing will be different in my mind. Not only is Atlanta Dragway my home track, but I am the track champion there. I make hundreds of passes per season there in multiple classes, and all the racers there are like family. I will imagine that it's my same fans in the crowd, and pretend it is just another weekly points race! I will have support from all the regular racers and fans at Atlanta cheering me on and making sure I feel right at home."
Patterson has been preparing for this moment his whole life…and now as his opportunity approaches he is spending countless hours in final preparation.
"I spend hours every day picturing myself on the motorcycle and making mental passes down the track. Each night before bed I write down each step that it takes in detail from burnout to slowing down in shutdown area to get the bike down the track. I will also be racing at Atlanta Dragway this weekend for a Summit Super Series point's race and will use that time to become even more familiar with the track and my target. We will be testing the motorcycle a few days next week to get it dialed in and get me even more comfortable with it. Star Racing and I will be bringing our "A" game to Atlanta!"
Patterson's prize package is valued at an estimated $25,000 and includes teaming with Angelle at Atlanta, a 3 day test prior to the event, his own Star Racing Bates leathers, Star Racing hero card, press releases, marketing package with Rolfe Schnur Motorsports Marketing, an Impact Vapor LS helmet custom fit for PSM racing, plus a number of other valuable items.
"Andrew did a great job at The Challenge," added team owner George Bryce. "The competition was fierce and came down to the last run to determine who would win. We are working hard in the shop to give him the best motorcycle and get him ready to compete. I wholeheartedly believe he will get the job done."
"The Star Racing Riders Challenge was all we hoped for and more," exclaimed Jackie Bryce. "We are tweaking the format and should be announcing next year's challenge in the near future. The Star Racing Challenge II is coming April 2016."