This season just keeps getting sweeter for dragbike and Pro Mod car racer Mac McAdams of Edgewater, Maryland.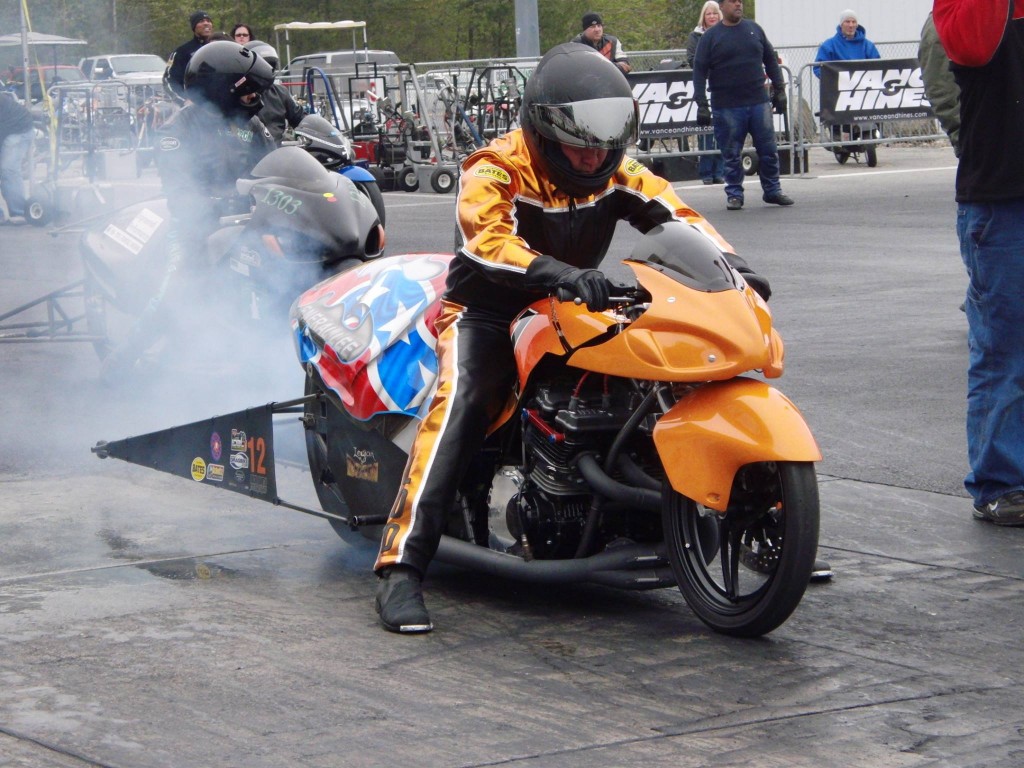 After an intense few days of thrashing by the team "The Mac Machine's" supercharged 1953 Corvette is reassembled and primed to capture even more success at round No. 2 of the Northeast Outlaw Pro Mod Association (NOPMA) at McAdams' home track, Maryland International Raceway, May 8-9.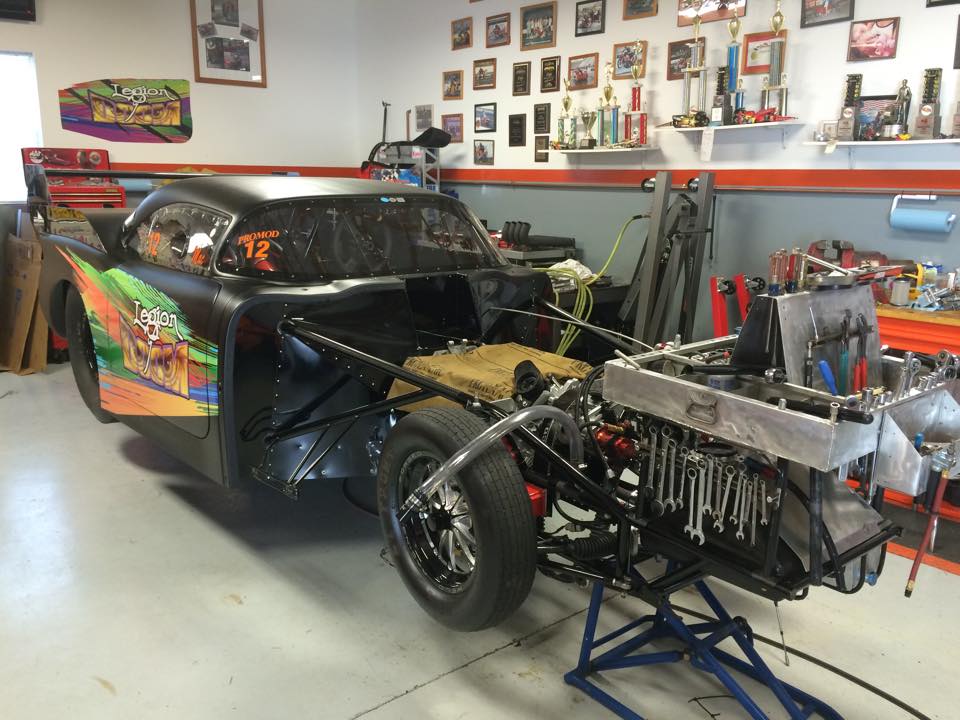 "We got it all back together," McAdams said. "We are heading to the race to do our best with one bullet and no testing."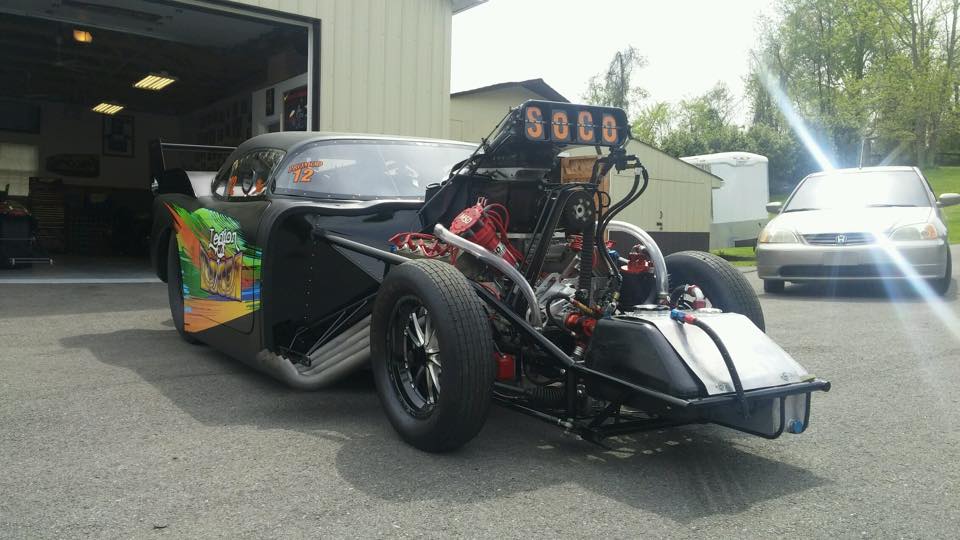 Despite the absence of test days and extra power plants, McAdams has good reason to be optimistic and confident.
The high-volume collision center owner has been unyielding in 2015, producing tremendously successful results.
McAdams won his season-opening bracket race on his Top Sportsman Suzuki and followed it up with a career best time and speed in the Pro Mod car with a 6.08 at 232 mph at MIR's Door Wars April 19-20.  Even sweeter, at the IDBL Pingel Spring Nationals, McAdams became the series' first 4.60-index winner.
Out of his 22 years of racing, McAdams has never had a season quite like this.
"It's up there," McAdams said when ranking this year's start.  "Overall, when you factor in what we have been able to do with the car, it's more than I could have asked for."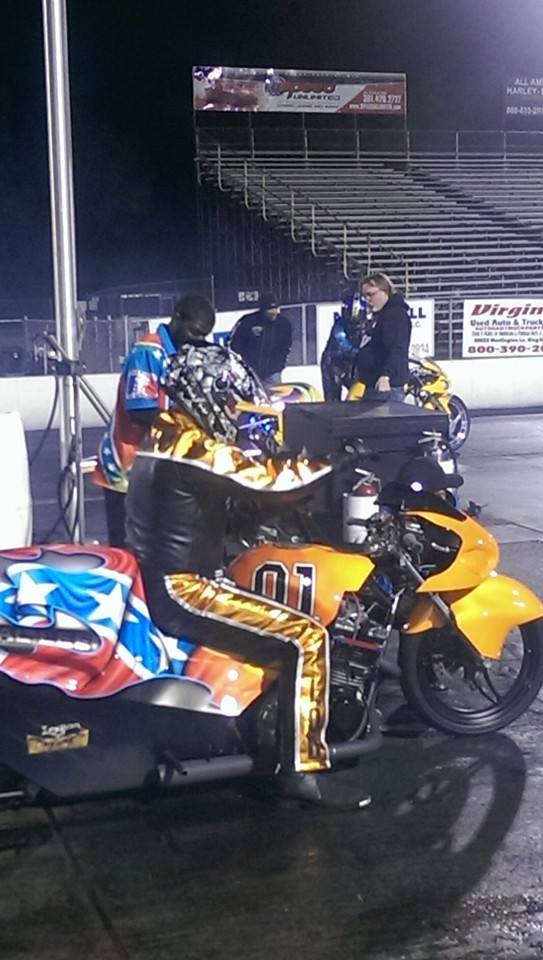 Perhaps the only better start to a season for Mac was in 2006 when he won the first seven races he entered.
McAdams' IDBL weekend, April 24-26,  did not start the way he had hoped.  He had a miserable time trying to solve clutch woes on his Top Sportsman bike on Friday and then soggy, damp weather forced McAdams' to do without scheduled time runs.
"It was tricky with all the delays and different conditions. We really had to play with it to get it to run 4.60s consistently," McAdams said of his Pro Mod-style, D&G Chassis, 1575 c.c Suzuki GS assembled by McAdams' late crew chief Jeff Walker.   "We normally have no problem making this bike run consistently in the 4.59 to 4.65 zone. But the way the altitude was changing, it really threw me a curve."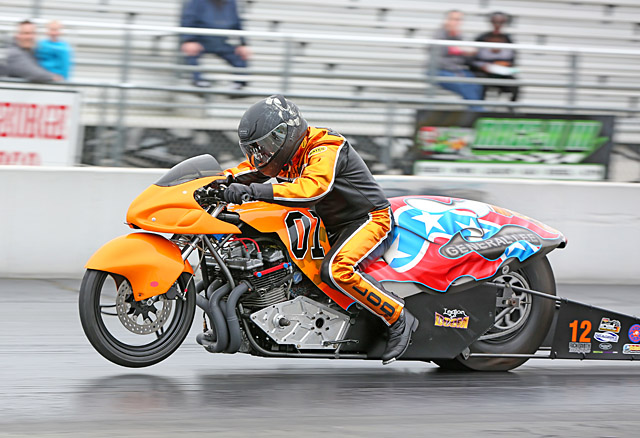 Every drag racer will tell you how important luck is. McAdams' got some good fortune in Sunday's eliminations when he encountered mechanical problems and his opponent broke out by a narrow margin with a 4.598. McAdams' 15.61 elapsed time kept him alive.
"It gave me a chance to go back and look at some data and make some changes," McAdams said.
McAdams made the right tuning adjustments. His next run was a 4.602 victory over Eran Pielert.
In the final McAdams defeated No. 1 qualifier Curtis Griggs Jr.
"If I won on a moped it would mean something to me. Every win is special," McAdams said. "Our family portraits are winner's circle photos. They don't come all that often, so when they do I really enjoy them."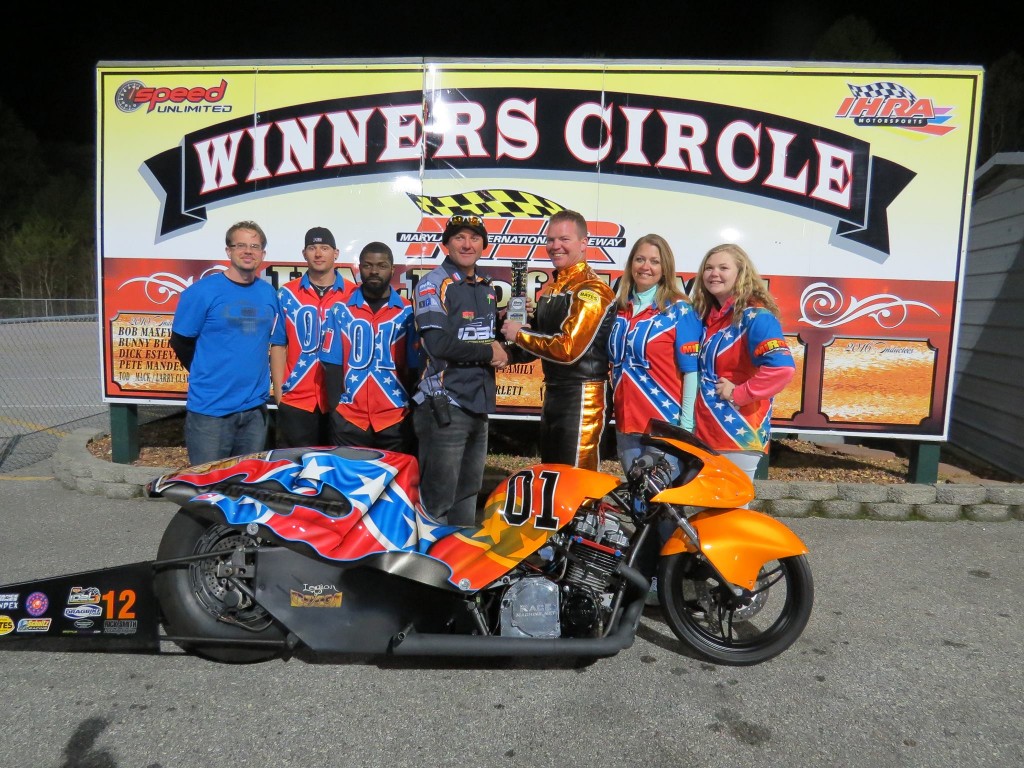 With two motorcycles and a car running at peak performance, the work continues at a vigorous pace for McAdams and his team back at his race shop.
"We have run ourselves ragged," McAdams said. "My Pro Mod car was in pieces and all my dragbike motors have been taken out and are in maintenance mode. Without the group effort by my team this would not be possible."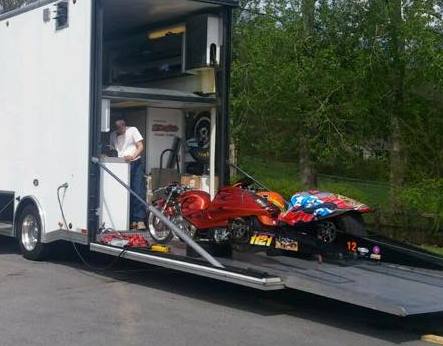 McAdams extended a special thanks to Terence Waul, Brad Mummert and Doug Witt for the help over the weekend.
McAdams also thanked his family for being so supportive with his race programs.
McAdams thanked his wife Lisa, daughter Paige, Steve Wood, Micah Mcclintic, Rick Smith, Camp Stanley, John Stanley, Leroy Dewdney, Derek Wisooker and Will Rush. He also thanked all of his employees at his three Classic Collision shops.
Also take note McAdams is about to launch a hydro graphic and powdercoating business, that will serve much of the racing community.
"Everything is ordered and the powder coating oven is being constructed. It's all coming together," McAdams said. "I already have a lot of people asking to get work done. We are looking forward to doing some cool stuff."
McAdams also extended a special thanks to Bates for the fresh new set of Leathers.