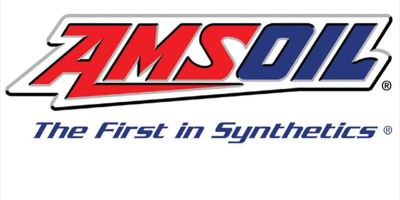 AMSOIL INC. of Superior, Wis., has renewed their Title Sponsor agreement with the Western Motorcycle Drag Racing Association (WMDRA) for the 2013 AMSOIL Sturgis Nationals.
"This is a great day for the motorcycle drag racing community," says WMDRA President Sandra Alberti. "We are thrilled to continue our partnership with AMSOIL for the Sturgis Nationals, and excited to continue the drag racing tradition at the 73rd Annual Sturgis Motorcycle Rally."
AMSOIL is the Official Oil of the Sturgis Motorcycle Rally, Daytona Bike Week, Biketoberfest, Laconia and the Lone Star Motorcycle Rally in Galveston, Texas. AMSOIL manufacturers advanced synthetic motorcycle oils for Harley-Davidson and V-Twin engines, as well as the whole range of metric bikes on the market. AMSOIL Synthetic Motorcycle Oil helps bikes achieve optimal performance for hot-running engines, transmissions and primary chain cases.
"Drag racing is a great tradition at the Sturgis Rally," said AMSOIL Director of Dealer Sales Rob Stenberg, "and we're glad to be able to support this event again this year. The AMSOIL Sturgis Nationals provides rally attendees with crazy-fast motorcycles, long smoky half-track burnouts and an all-around great event."
According to City of Sturgis Rally & Events Director Brenda Vasknetz, "Racing is what started this rally and we're so glad AMSOIL and the WMDRA are bringing back their event to Sturgis Dragway in 2013! New in 2013, the WMDRA will bring nitro burning fuel bikes and burnouts to the popular AMSOIL exhibit located on the 900 Block of Main Street, to entertain the crowd and promote the race schedule to our rally visitors."
Racing is slated for Monday, Tuesday, and Wednesday, August 5, 6 and 7 at Sturgis Dragway, located at 20523 Hwy 79, just off Hwy 34 between the Full Throttle and Buffalo Chip. A full schedule of activities will be posted on the WMDRA and Sturgis Rally websites.
About WMDRA
The Western Motorcycle Drag Racing Association (WMDRA) was formed in 2011 by a group of professional drag racers to promote the sport of all-make (American and Metric) motorcycle drag racing in the Western United States. For more information about the WMDRA please call (208) 850-5795 or visit www.westernmotodrags.com.
About AMSOIL
AMSOIL has been the recognized leader in synthetic lubrication since 1972. For more information about AMSOIL synthetic motor oils contact your nearest AMSOIL distributor, or call AMSOIL at (715) 392-7101 or 1-800-777-8491. AMSOIL INC., AMSOIL Building, Superior, WI 54880, or www.amsoil.com.
See you at the track!
Sandra Alberti
President
WMDRA, LLC
208.850.5795
info@westernmotodrags.com
www.westernmotodrags.com