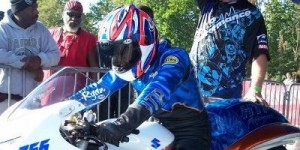 Ryan Schnitz will be hosting a 1 day Drag School at Virginia Motorsports Parks on Friday, April 19th, one day before the Hosepower Hustle Event.
This $250 course will give you the opportunity to improve your launch technique, reaction time, consistency and help you win more rounds.
Students must provide their own motorcycle to race and have all the proper safety equipment required by VMP.
Sign up today as this class will be limited to 8 riders only.
Or visit the Schnitz Racing Website here