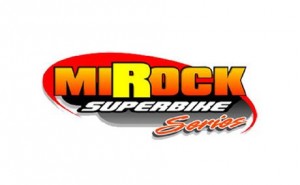 In spite of a tricky weather forecast that calls for daily afternoon showers, this weekend's Adam's Performance Sportsman MIRock Super Bike Series is on as scheduled.
"You're in the South, its summertime, and it usually rains everyday for 15 minutes ", said Rockingham Dragway owner Steve Earwood. "Our gardenias are in full bloom, corn stalks are taller than Michael Jordan, the peaches are ripe and our daily showers have been great for our agriculture.  And a positive result has been they usually cool the track down.  With the ambient temperature in the high 80's, the track dries in less than 45 minutes, if we should get a shower."
The Adam's Performance Summer Sizzler features an all-Sportsman field, led by the Louis Concrete 4.60 Index and the FBR Shop 5.60 classes. There will be a daily Nitrous Express Pro Et race and a daily Brock's Performance Street ET race. Grudge racing will be allowed throughout both days and the popular Afterdark Underground grudge session will be held until midnight Saturday.
The Mickey Thompson Performance Tires series will also include the Crazy 8's 8.88 class and Trac King/ APE Top Sportsman.
Action begins on Friday for the track's weekly test and tune, open to all competitors, from 5pm to 10pm. Gates open Saturday at 9am for a full day of qualifying, Pro ET and Street ET eliminations. Finals for all classes Sunday begin at 11:30.