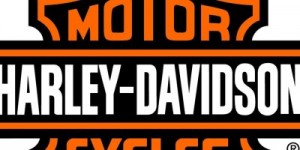 The stunning 2005 dragbike  season was loaded with stories – recording setting performances, death defying crashes, and of course controversy.  Let's look back at the top ten stories that defined last season.
1)  U.S. Nationals Finish Line Controversy
In my years of announcing for various sanctioning bodies I can't count all the time angry races have come to the tower with some timing slip discrepancy, requesting a re-run or reverse decision.  And in each of those instances race directors and staffers have reverberated the same sentiment, "The timing system doesn't lie and all decisions are final."  So why then did NHRA, the nation's premier drag racing league, reverse the call in the final of the most prestigious dragbike race of the year?
Veteran Steve Johnson and Matt Smith screamed down the Indianapolis launch pad side-by-side. As the tandem crossed the finish line Smith's win light illuminated and his crew began celebration, for Smith had just captured his first "Big Go" title – or did he?
Television replays clearly showed Johnson undoubtedly ahead at the finish line -something NHRA officials couldn't quite explain.
"They hadn't even put the hat on Matt's head yet and the ESPN guys at the far end were telling me, we don't know what's going on but you won that race," Johnson said.
NHRA announced they wouldn't address the matter the night of the race and Smith went on to celebrate with the other pro champs.
"They have never had that type of situation come up before, especially in the final round of the biggest race of the year," Johnson said.
Smith's crew chief George Bryce explained he didn't get a chance to see the TV broadcast until the team was enjoying a post race celebration dinner.  At which time his jaw dropped and he said," We've got a problem."
"George called me and offered to split the money and buy me a trophy," Johnson said.  "The more I thought about it I didn't really want to do that.  I said let's let NHRA make the call here."
"Tuesday morning I made some phone calls and found major team owners had been grumbling because this could create a dangerous precedent. At that point I felt confident that the ball was rolling and if I really did win this thing it would be reversed."
Upon further review, 26 hours later, it was concluded that the leading edge of Johnson's ultra slim front wheel went unnoticed by the pulsating beam at the finish line.  And so it was on Tuesday night, Steve Johnson had won the 2005 U.S. Nationals.
"Emotionally I'm disappointed that I didn't get to celebrate in the winner's circle, but economically it couldn't have been a better situation for me," Johnson said. "We got tons of media coverage out of it.  We were on TV, the radio and in USA Today three times."
Ironically, for Johnson it was the second of his three career victories that he didn't get to celebrate.  The first came in the wake of Darrell Russell's tragic death in 2004.
"I told the NHRA stat guys that they need two different columns for wins and trips to the winners' circle because right now I'm only 1 for 3."
Johnson plans on running the 2006 campaign and is eagerly seeking sponsorship. He assures fans "don't worry we got a lot in the works."
2) Andrew Hines Breaks the Six Second Barrier
Pro Stock Motorcycle racers have been flirting with the six-second barrier for the last several years but no one has been able to consummate the relationship – that is until Andrew Hines stole the show in a brisk night qualifying session at last March's Gatornationals in Gainesville, FL.
Hines' historic pass came in a near perfect atmospheric session of qualifying and followed teammate GT Tonglet's 7.007 at 197.45 which was the quickest Pro Stock Motorcycle run in NHRA history for less than two minutes.
The runs of Tonglet and Hines eclipsed the NHRA PSM speed record of 194.10 held by three-time champion Matt Hines which was recorded in 2001.
For the achievement Hines was presented with $10,000 and a striking crystal trophy from Mickey Thompson.
"As soon as I popped the clutch I knew I was on a pass," said Hines. "That was a brand new motorcycle and that was only the second time I crossed the finish line under power with the bike."
The incremental numbers on the historic run were as follows:  1.081 60 ft; 2.890 330 ft; 4.448 1/8 at 157.04 mph; 5.816 1000 ft.
The category's performance has progressed so far; that 20 years prior to Hines' accomplishment, his father's long time friend and business partner Terry Vance held the mark at 8.47. Coincidentally Vance later became the first man to break into the 7s with a 7.99 in Dallas of in October of 1987.
The class has officially been in the 7-0s since Andrew's brother Matt Hines ran 7.09 at Reading in 2001.
"We really thought that someone else was going to get there first since it had been hovering around the class for so many years," Byron Hines said.  "It was a major milestone and accomplishment for us.  It was quite a surprise to do it on such a new bike. Then again, we prepared it to go quicker than the old one."
The elder Hines isn't so sure that Andrew, who holds the title for NHRA's youngest champion, will be able to appreciate how significant the accomplishment is until later in life.
"It may not have even fully sunk in for him how special this is," Byron Hines said. "He's still a young man and I don't think he'll fully appreciate how special it is until the end of his career."
For 2006 Byron Hines sees others joining the elite Mickey Thompson Six Second Club.
"I don't see how they couldn't," Hines said.  "If we get comparable conditions or even anything close we should see four or five bikes in the sixes, potentially at the first race. Maybe more who knows?  I'd be more surprised if we don't."
The Screaming Eagle Vance and Hines team will be back with Andrew Hines and G.T. Tonglet, along with the possibility of more V-Rods surfacing throughout the season.
3) Jimmy "The Hulk" Brantley Joins the Five-Second Club
Dragbike racing welcomed its long-awaited second rider into the MTC Five Second Club on November 12th, 2005 as Jimmy "Hulk" Brantley muscled out a head-turning 5.993, coincidentally the same exact ET his teacher and mentor Larry" Spiderman" McBride used to become the first man to join the club back on Halloween day of 1999.
"I think it's real remarkable that we were able to accomplish this in the first year," Brantley said.  "For a rookie season it can't get any better than that."
Even more impressive was Brantley's 1.02 short time and the fact that he shut off the throttle 5.7 seconds into the run.
"The run was real ugly," Brantley said.  "I had to make some corrections and was not positioned well on the bike. I could feel a lot of wind on me and I doubted it was a five."
During the event Brantley went on to win the championship buts says running the five was even more fulfilling.
"The championship would have meant a lot more if Larry was out here running too," Brantley said.  "We all know that he is really the guy that has taken Top Fuel to where it's at today. Without him everybody would be in the 20s and 30s.  And without our great crew behind the scenes neither one of us would be able to do it. They do all the work I just ride the bike."
Brantley also thanked the Spiderman for the not-so-sincere autograph he signed to his shirt after the record run – "Larry "Spiderman" McBride, still No. 1, and don't you forget it."
Before the end of the event Brantley improved to a 5.95 at 239 mph, bettering McBride's 5.97 track record.
Brantley says he hasn't let the success go to his head and hasn't forgotten how deadly a Fuel bike can be.
"Just because I ran a five doesn't mean I'm a seasoned rider," Brantley said. "In my opinion of myself I'm still a rookie and I have a long way to go."
Brantley has made minor improvements to the motorcycle for 2006 and plans on running the entire AMA/Prostar tour.
"If everything goes right we think we can go 5.80s or 5.70s and the determining factor will be my ability level," Brantley said. "That's something we can't rush or throw money at. It will come with time."
4) V-twins Invade NHRA Top Five/ Rules Changes Follow
My, how times have changed in NHRA Pro Stock Motorcycle.  In past seasons the category has been utterly dominated by a few select Suzuki-mounted racers.  Multi-time champions Dave Schultz, John Myers, Matt Hines and Angelle Sampey have combined for a hefty 145 wins.  Just to put that stat in proper perspective keep in mind from when PSM became an official category in 1987 to present, there have only been a total of 248 races.
Nowadays, not only are victories more evenly dispersed among the class, the victors are triumphing on different brands.  The 2005 season saw a total of eight unique winners, with the season champion only claiming two event titles.  But perhaps the most astonishing stat of the competitive season is v-twin powered machines winning eight of the 15 events, capturing the season championship, and four of the top five spots in the championship series.
Harley V-Rod pilots Andrew Hines and teammate GT Tonglet, along with Buell backed Ryan Schnitz, and Chip Ellis comprised the top five, with Angelle Sampey representing the lone import, finishing third, 135 points behind Hines.  Clearly the dual cylinder boys have come an awful long way since Dan Baisley recorded the first v-twin seven, propelling his Ultraglide to a 7.96 at the 1998 US Nationals.
So where do we go from here? For 2006 NHRA adjusted the rules, increasing the maximum displacement for two-valve Suzuki GS motors from 1500 cc to 1655 cc, and allowed them electronic fuel injection.  The Suzukis will now be 15 pounds heavier but NHRA stated that it reserves the right to make changes throughout the season if necessary.
However the debate over the parity still rages on, and Steve Johnson, perhaps the category's most vocal member, voiced his disapproval for fuel injection.
"I think fuel injection is the single biggest mistake our class will have to endure," Johnson said. "It has put us into a different hemisphere as far as financial dollars go. At the end of the day are we better off spending more money on fuel injection research and development to go a few hundredths faster, or are we better to spend that money to try to go to all 23 national events?  I'm frustrated at myself for initially being a proponent of fuel injection now that I see the economics of it."
Vance and Hines owner Byron Hines, who builds both domestic and import motors believes the Suzukis now have the upper hand.
"The tech guys are in a tough spot because they have never had to deal with a two cylinder versus four cylinder formula," Hines said.  "I think the bottom line is that our bikes (V-Rods) have become what everything else is judged by and it will be interesting to see how long it takes NHRA to change the rules if we start getting beat up.  The Suzukis now have a definite advantage.  Right off the bat they are going to be 30 horsepower up."
It sounds like we are on the cusp of one of the most interesting seasons yet.
5) Larry "Spiderman" McBride Hospitalized
Fresh off half a decade of dominance, including AMA/Prostar championships and world record setting performances most fans expected Larry "Spiderman" McBride to make news in 2005.  The champ indeed did just that, but not for another record run or perfect season – this time for circumstances unforeseen even by McBride himself.
The six-time AMA/Prostar champ won two of the first four events and appeared to be headed for more of the same – that is until the season took an unexpected turn and McBride found himself in the hospital following the St. Louis race in June.  On Monday morning McBride experienced so much pain that instead of beginning the long journey back to Newport News, VA, he was transported to a local hospital where he was diagnosed with a painful pancreas problem known as pancreatitis.
At the subsequent race, ironically, McBride was stuck by an unrelated and more severe heath problem. Prior to qualifying in Norwalk, OH, McBride went out for a jog and returned to the trailer with stroke-like symptoms.  Again, McBride was transported to the hospital where doctors confirmed he had suffered a lacunar stroke.
Consequently McBride was forced to sit-out his first event since the early 90s. In fact he would forgo competition for the remainder of the 2005 season.  Nonetheless the always upbeat McBride keeps his hardship in perspective.
"I'm lucky.  There are people out there fighting to stay alive," said McBride, who recently attended a Make-A-Wish Foundation event in Chicago.  "My problems are just minor setbacks.  I'm blessed to have the opportunity to go out and do it again."
Over the off-season McBride has maintained a ferocious physical therapy and training regiment, including running about six miles a day, sometimes hitting the gym twice in one day.
McBride optimistically hopes to make comeback at the season-opening AMA/Prostar event in Valdosta, GA this March alongside teammate and defending champion Jimmy "The Hulk Brantley"
6) Chris Hand Walks Away from 200 MPH-plus crash
On Friday afternoon of the AMA/Prostar World Finals Rance Trailer-backed Top Fuel racer Chris Hand acted out one of the sport's greatest survival stories.  Hand cracked open the throttle on his 1200-plus horsepower nitro bike and sailed to a career best 6.04 at 218 mph.  Hand's crew jubilantly celebrated the accomplishment, unaware of the terrible buzz kill that lie ahead. Moments later the announcement came over the speakers that Hand had come off the bike at the finish line, which triggered an immediate reaction from nearly every Top Fuel crew member to rush to the far end. Astonishingly by the time the brigade of concerned friends and family reached the crash scene Hand was conscious and up nursing his elbow, relatively unscathed – unreal for a man that just crashed at nearly 220 mph.
Looking back Hand believes the run was doomed when he couldn't get his brand new Goodyear slick to spin in the burnout box.
"I think one of the biggest factors that led to my crash is that I was fully expecting it to smoke the tire, or drive through the clutch, like it would most certainly do after not getting a burnout," Hand explained.  "I wasn't ready for an all-time best pass."
At the top-end Hand's left hand came off the handlebars and he was holding on only by the grip of the throttle.  This created a serious dilemma – Hand had no way to close the throttle. The jet stream caught Hand and he was blown from the motorcycle on his back.
Hand slid for nearly 300 feet while his bike continued on both wheels all the way to the sand trap where it flipped up into the safety net.
"I truly thought when I first came off, this is the end of the line for me," Hand said. "I think what really saved my life is that I was able to hold on long enough that the wind blew me upside down.  At one point I was looking at blue sky.  I hit the track on my back and fortunately I had Vanson leathers with a back protector."
"When I got down to about 100 mph I started warming up to the fact that I might actually survive this deal."
Hand's heavy duty spine protector was similar to the "turtle shell" style that is popular with road racers. All of Hand's safety gear worked to perfection and the response by the Gainesville Raceway EMS was superb, as they were on the track before the motorcycle even came to a stop.
"I hope if anyone learns anything out of this deal it's do not skimp on your safety gear," Hand said.  "Crashes happen and it's not worth saving a few ounces here or there on the leathers, boots, and helmets."
Hand has made a complete recovery and is in the process of rebuilding the big red machine. The motorcycle has a brand new Sam Wills chassis and during our conversation Hand was on the way to South Carolina to have body work made.  Hand is hopeful to be ready for the first AMA/Prostar race of the year.
7) New Factory Hot Rods – Harley Destroyer/ Kawasaki ZX-14
Quite clearly, the major motorcycle factories are paying careful attention to what's going on at the dragstrip these days.
Harley announced an unparalleled concept, offering a full-tilt dragbike direct from the factory and Kawasaki has seemingly declared war on its straight-line adversary Suzuki Hayabusa with its novel ZX-14.
Never before has a major manufacturer offered a turn-key dragbike right from the factory.  Announced this past summer, the stunning V-Rod-based electric orange Screaming Eagle/Harley destroyer looks to have been molded and inspired from the NHRA Pro Stock v-twins of Vance and Hines riders Andrew Hines and GT. Tonglet. This clever 79 cubic inch (1300 cc).machine comes equipped with an air-shifter, shift light, two-step rev limiter, and a lock-up clutch – seemingly everything the typical drag racer could desire.
The AHDRA applauded the fresh model and added a new class specifically designed for the Destroyer.  The category will be heads-up and no deviations from stock trim will be permitted. In fact AHDRA may administer dyno tests and reserves the right to swap out a competitor's motor or transmission with a designated spare at any juncture of the race.
It's no secret that Suzuki has had the edge on Kawasaki in the late-model drag strip wars of recent history.   Kawasaki raised the bar and showed an unwillingness of complacency by upgrading ZX-12 to a Busa-busitng displacement of 1400 ccs, along with a host of other improvements.
It will be very interesting to see what impact Kawasaki's new weapon will have on the Suzuki dominated category's of AMA/ Prostar Pro Street and MIROCK 60-Inch Pro Sport Bike in 2006.
8) Inception of AMDRAGS
At times our beloved sport of motorcycle drag racing has appeared to be a dying breed considering the collapse of such organizations DRAGBIKE USA, ECRA, and IDBA. However recent history has been quite prosperous. The NHRA PSM class is enjoying extraordinary success and visibility. New organizations SEMDRA and MIROCK have spurred and flourished.   In 2005 another sanctioning body was welcomed into the drag bike fraternity.
AMDRAGS, American Motorcycle Drag Racing All Gas Series, was conceived by Buzz Kanter, owner of one of the largest Harley magazines in the country, American Iron.  Along with v-twin racing Kanter aims to create a festival-like atmosphere and hired dragbike guru Matt Polito to help guide the way.
"We want this to be much more than just drag racing," Polito said." We want to have bike shows, schools where people can learn to race on site, and several family oriented interactive activities. NOPI has set a great standard that we intend to follow."
Despite the "All Gas" moniker, the series will also showcase drag racing's most fan pleasing fuel – Nitro.  Top Fuel Harley will be contested as an exhibition class with the possibility of competing for points in years to come.
Polito believes Kanter's reputation and industry leverage assures the new series a solid foundation to begin with.
"It's a perfect fit," Polito said. "Buzz knows how to put on successful events.  He's hosted a number of huge bike shows in places like Daytona and aboard the USS Intrepid in New York City.  The popularity of his magazine gives him a great ability to spread the word."
For 2006 AMDRAGS will run a four event schedule including stops at Rockingham Dragway, NC, Maple Grove Raceway, PA, Maryland International Raceway, and a yet to be determined final race somewhere in the state of Florida.
9) Hogan Revitalizes Funny Bike
Sometimes in drag racing classes make incredible performance increases, sometimes they are stagnant and sometimes, although rare, a class can take a step back.  The latter was the case for the turbo charged warriors of Funny Bike, who couldn't come close to Gary Clark's 6.45 record set in the glory days of 2000. That is until two-time champ Korry Hogan brought the Funny side back up to speed in 2005.
Funny Bike suffered its most crushing blow just following the 2001 season, when AMA/Prostar's Scooter Kizer announced the class would more than likely be cut from the program.  Several competitors sold off their machines, yet somehow the performance-lagging category managed to survive.
Hogan came to Funny Bike's rescue at this summer's Pingel Thunder Nationals from Indianapolis, dazzling the crowd with a monster 6.49 at 213 mph. The run was fast enough to break Chip Ellis and Steve Rice's long standing 2001 record of 210 mph and was the first in the 6.40s since Clark did so in 2000.
The champ's breakout performance also seemed to push the rest of the field as veterans Tom Perry, Travis Davis, and Keith Lynn dipped deep into the 6.60s.  Hogan rounded out the year with several 6.50s and fell just short of Clark's coveted mark with a career best 6.47.
As far as breaking the record goes Hogan has passed the torch to his Funny Bike brethren.  Hogan sold his bike to a buyer in Sweden and will make the jump to Top Fuel in 2006 aboard the Mike Dryden machine.  Nonetheless he has boldly proved the 6.45 isn't untouchable.
10) Championships Come Down to Final Race
Nothing is more compelling and entertaining than a season long championship battle that comes down to the final race of the year.  Last year two of the sport's most prestigious titles, AHDRA Top Fuel and AMA/Prostar Pro Mod, were decided in epic fashion.
AMA/Prostar Pro Mod
Entering the AMA/Prostar World Finals the hotly contested Pro Mod category included a five-man race to the title.  Two-time defending class champ and No.3 in the points Charlie Farrar increased his odds for a dramatic comeback by bringing along buddies and former champions Ashley Owens and John Sachs. C&W-backed Farrar's plan worked to perfection as Owens defeated points leader Mimmo Marciano and Sachs took out second in the points Mike Caputo in the opening round. Farrar won his opening bout as well and regained control of his destiny – If he could win out, he would win a third straight championship.
The other side of the ladder proved quite intriguing as well.  L&W-backed upstart Barry "Georgia Boy" Greene propelled himself from No. 4 in the points to a round away from the championship with critical a trio of critical wins. Adding to the drama, Greene piloted a brand new motorcycle that South Florida's L&W assembled with flashlights and generators after losing electricity due to Hurricane Wilma.
In a winner-take-all final round showdown Farrar secured his third straight tile with a 6.69 win over Greene's 6.97
AHDRA Top Fuel
Two of the biggest names of Top Fuel Harley, Doug Vancil and Mike Romine, engaged in a seesaw points battle that wasn't decided until the tour's final stop in Las Vegas, NV.
Vance and Hines backed Vancil entered the race just two points ahead of the quickly encroaching Romine.  The evenly matched duo didn't disappoint in qualifying.  With a total of 30 entries and valuable qualifying points on the line Vancil qualified on the pole with a new record of 6.33, with Romine second at a 6.35.
Romine scored much needed victories in the first two rounds, but it appeared Vancil was pulling ahead after consecutive wins of 6.36 and 6.30 to reestablish and backup the performance record, thus gaining a 20 point bonus.
However, trouble set it for former champ Vancil in the semi-finals as mechanical problems slowed him 7.31, which wasn't nearly enough to defeat Mike Lehaman's game 6.46  With the title on the line, Romine posted a 6.34 in the semis and 6.48 in the final to capture the elusive No. 1 plate.
At AHDRA's award banquet Romine knew just what he wanted to say.  "Every year I come up here and talk, but I never have the last word," Romine said.  "Tonight I'm last."