After decades of producing Victory Motorcycles, Polaris Industries announced this week it would be shutting down the production of the Victory brand due to what the company called competitive pressures and lack of marketshare.
The immediate question among dragbike fans was what will this mean for the Victory-backed Pro Stock Motorcycle team of Matt Smith, and the newly-announced Victory-powered team of Cory Reed?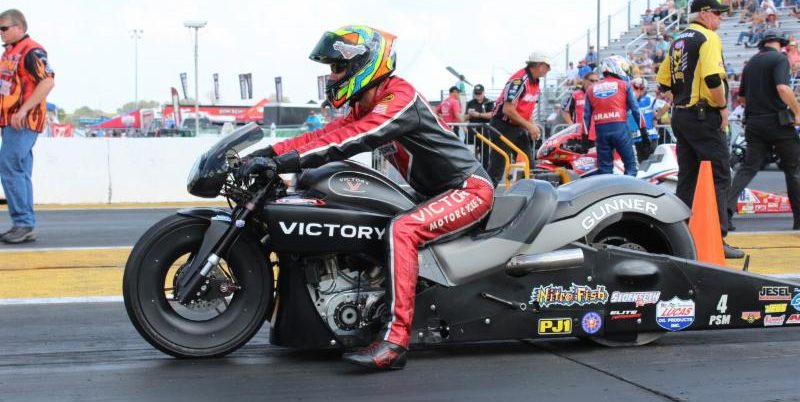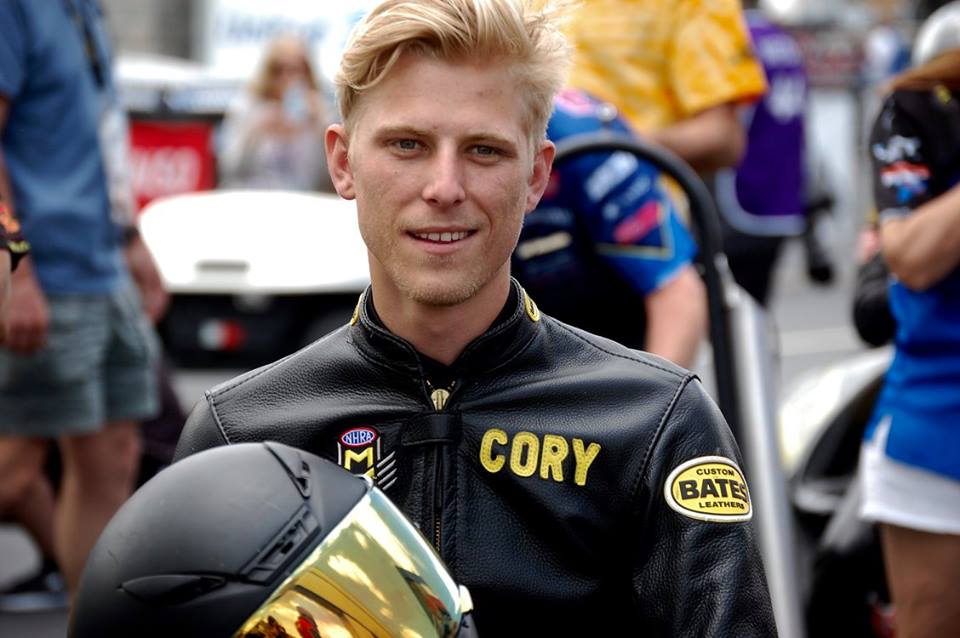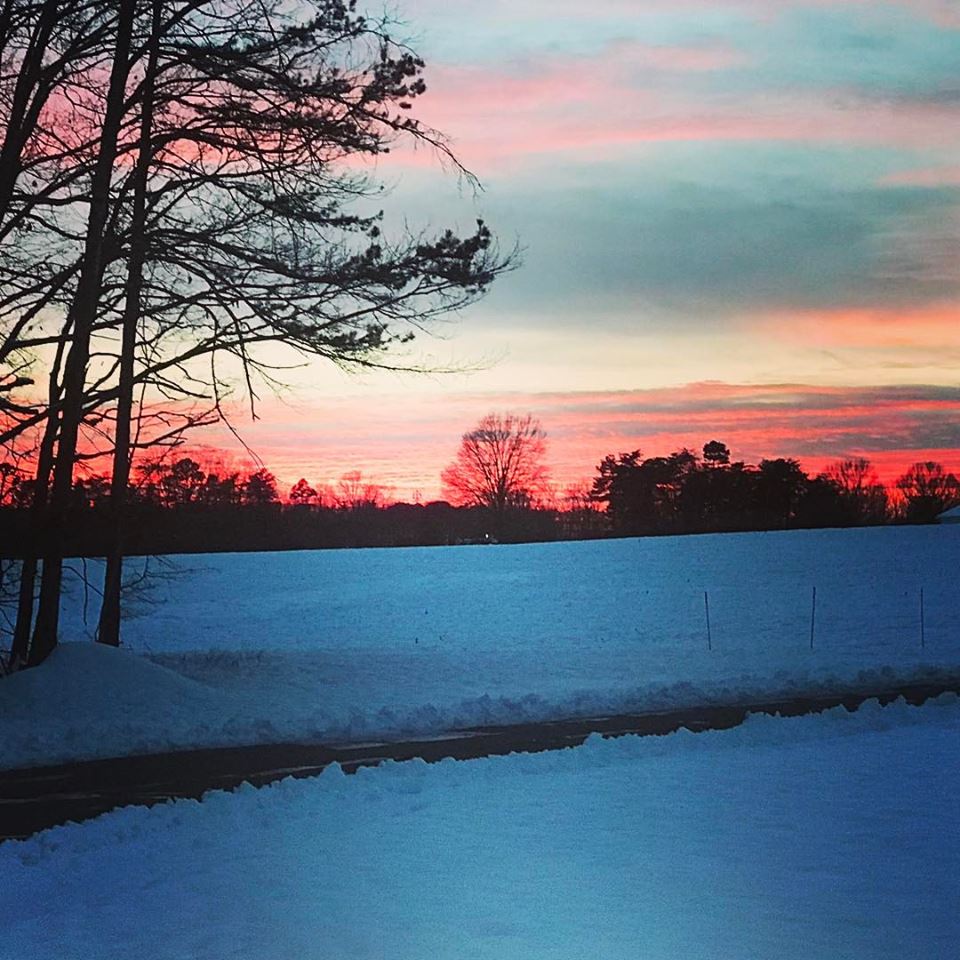 Angie Smith said the team has meetings in coming days and hopes to release more information soon.
The press release from Polaris said, "the announcement will not affect Polaris' fast growing Indian Motorcycle brand or other divisions."
Speculation is growing online over the possibility of Smith representing the Indian brand in 2017, but nothing has been officially announced.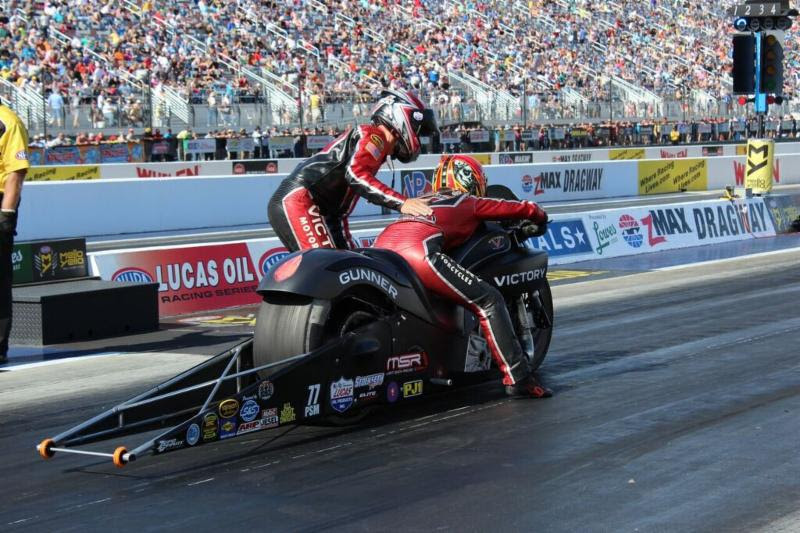 Matt Smith Racing first signed a two-year sponsorship agreement with Victory Motorcycles in January of 2015. Sources say Victory focused heavily on three major Pro Stock Motorcycle teams when making its decision about who to sponsor. The interview process was said to be lengthy and thorough.
Part of the deal involved Smith developing and testing a new bodywork and motor combination.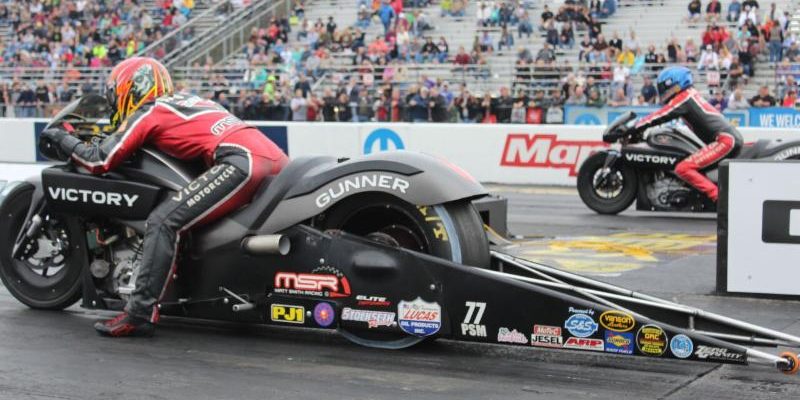 "We are going to be a factory team, and they are building bodies," Smith said shortly after he announced the sponsorship in 2015. "I flew back up to Polaris with NHRA, they were there and we went over the bike and made sure everything was fine for them to approve everything. Once we test it, we will do the final submission to NHRA and once that's done I will take all the measurements and everything will have to be just like that."
The new combination and lack of a wide fairing provided challenges for Smith and his team.
Smith was able to score Victory's first national event win at the 2016 NHRA season finale in Pomona.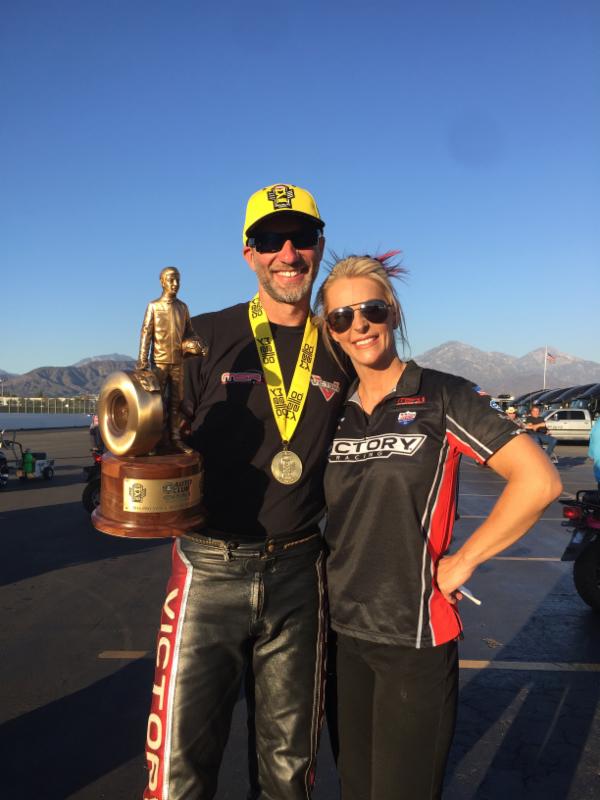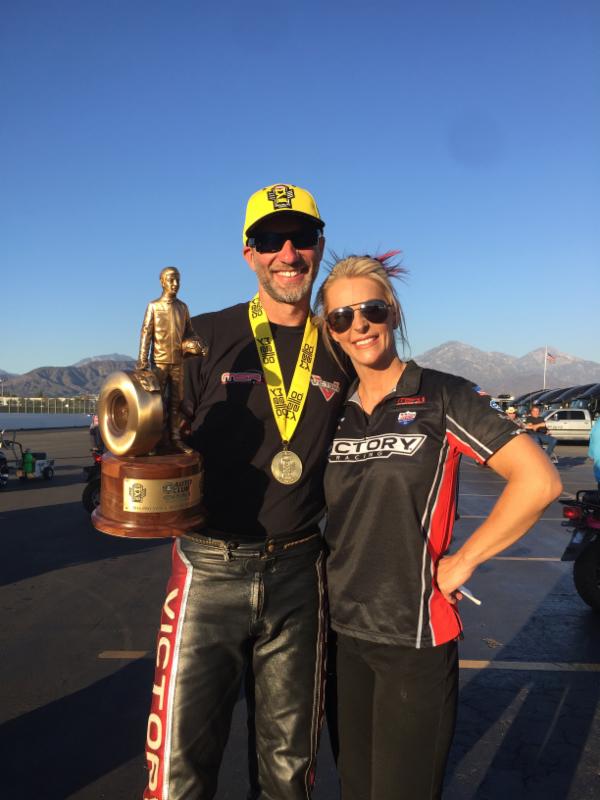 Sponsor uncertainty is nothing new for Smith. Prior to his deal with Victory he was caught in a similar situation when Viper Motorcycles began to wind down its production.
After a successful rookie season, in November former motocross standout Cory Reed announced the formation of his own Victory-powered team, along with three-time series champion Angelle Sampey. Reed tells Cycledrag.com, despite the announcement, his team is prepared to proceed with the Victory program.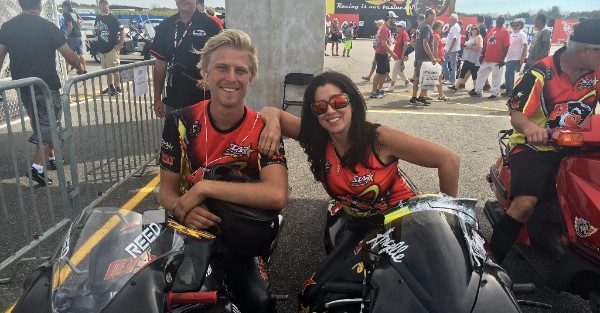 "It's bummer to see a good company shut down. Seemed like the Victory bikes were getting more popular so it was definitely a surprise but as far as racing it really doesn't change much other then going back to only one factory involved," Reed said. "As for Team Liberty (Reed's team) we are moving forward on the new motors and waiting to see what else happens. We'll be in Gainesville in March ready to size up the year!"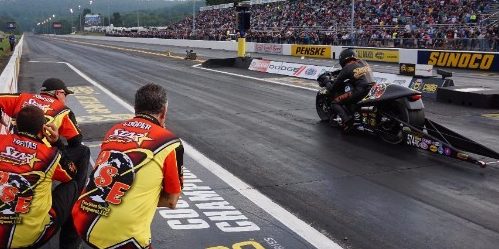 As someone who comes from a sport where all the major motorcycle manufactures are heavily involved, Reed would like to see drag racing become a little more like Supercross.
"Pro Stock Motorcycle needs a little more factory support," Reed said. "I don't think that another factory needs to come in with a full team. We just need them to make some moves forward and update some body styles and use some new technology."
Reed's Team Liberty will also include longtime Star Racing mechanic Ken Johnson and former racer Chris Rivas as crew chief. Reed says the plan is for the team to have an in-house engine program.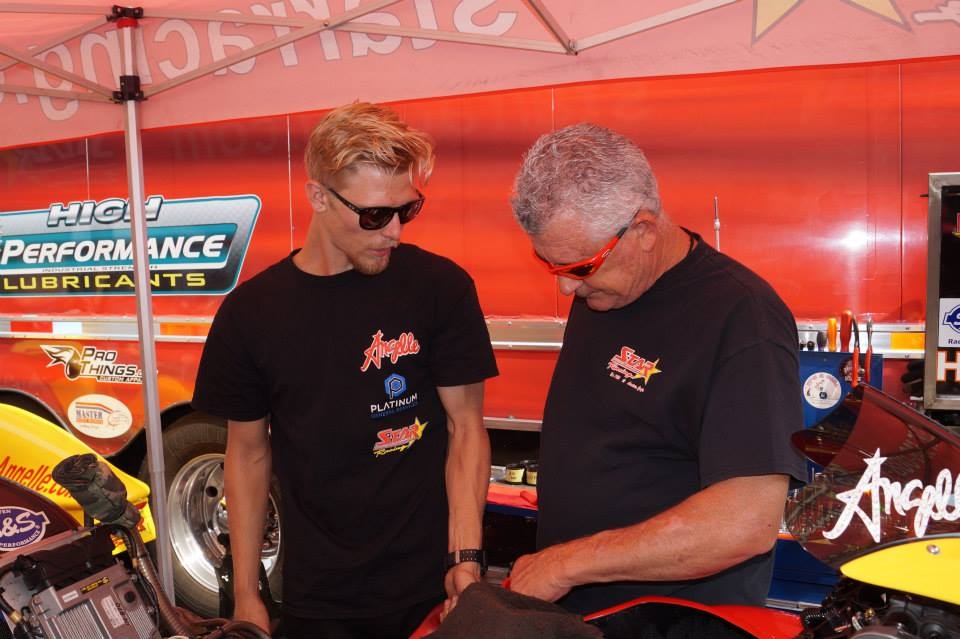 Victory's motorcycles were designed to compete directly with Harley-Davidson and similar American-style motorcycle brands, with V-twin engines. Polaris is headquartered in Medina, Minn.
The NHRA Pro Stock Motorcycle season gets underway, March 16-19 in Gainesville, Fla.