Polaris Industries will exit the Victory Motorcycle brand it started from scratch 18 years ago, company officials announced Monday, citing a mix of competitive pressures and lack of marketshare.
The announcement will not affect Polaris's fast growing Indian Motorcycle brand or other divisions, officials said.
Polaris CEO Scott Wine said the "winding down" of the Victory brand will begin immediately.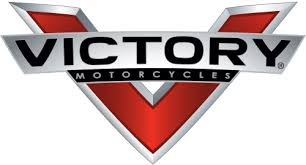 "Victory has struggled to establish the market share needed to succeed and be profitable. The competitive pressures of a challenging motorcycle market have increased the headwinds for the brand," Wine said in a statement. Victory's share of the motorcycle market slid to just 2 percent last year, from 3 percent in 2013.
"Given the significant additional investments required for Victory to launch new global platforms that meet changing consumer preferences, and considering the strong performance and growth potential of Indian Motorcycle, the decision to more narrowly focus Polaris' energy and investments became quite clear," Wine said.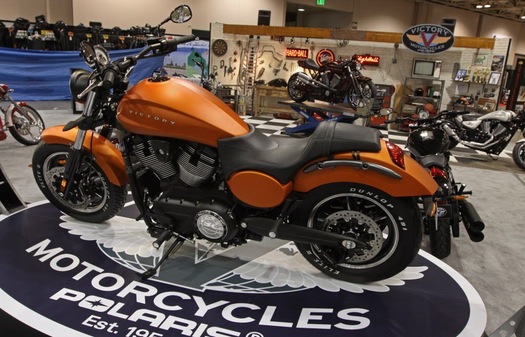 Polaris will help dealers liquidate existing Victory inventory but will continue to supply parts and service for 10 years and to honor warranty coverage accordingly.
Wine said the decision to exit Victory "was an incredibly difficult decision for me, my team and the Polaris board of directors. Over the past 18 years, we have invested not only resources, but our hearts and souls, into forging the Victory Motorcycles brand, and we are exceptionally proud of what our team has accomplished."
While much attention in recent years has been directed at buying and relaunching the Indian Motorcycle brand, the launch of the Victory bike came first and represented Polaris's bold attempt at product diversification.
When the first Victory Motorcycle roared off the assembly line in Spirit Lake, Iowa in 1998, it broadened Polaris' product line beyond snowmobiles, four-wheel all terrain vehicles and personal watercraft. Since then, Polaris has designed and produced nearly 60 Victory models that won 25 industry awards.
The experience, knowledge, and infrastructure gained in launching Victory gave company officials the confidence to acquire and develop the Indian Motorcycle brand, Wine said. "So I would like to express my gratitude to everyone associated with Victory Motorcycles and celebrate your many contributions."
For the first nine months of 2016, Victory and Indian motorcycles sales were $603 million. That's up from roughly $192 million for the first nine months of 2012, when the bulk of sales reported in that category represented Victory motorcycles.
Motorcycles now represent about 15 percent of Polaris's annual revenue of $4.7 billion.
Polaris's stock price fell nearly 3 percent to $84.07 a share in early afternoon trading Monday. Polaris's stock is trading at nearly half the value enjoyed in February 2015.
While consumers and Victory fans may have been surprised by Polaris's move, the news didn't surprise many Wall Street analysts.
The end of Victory is just "as some in the industry had conjectured since the launch of Indian" Motorcycles in 2013," said UBS Investment Analyst Robin Farley.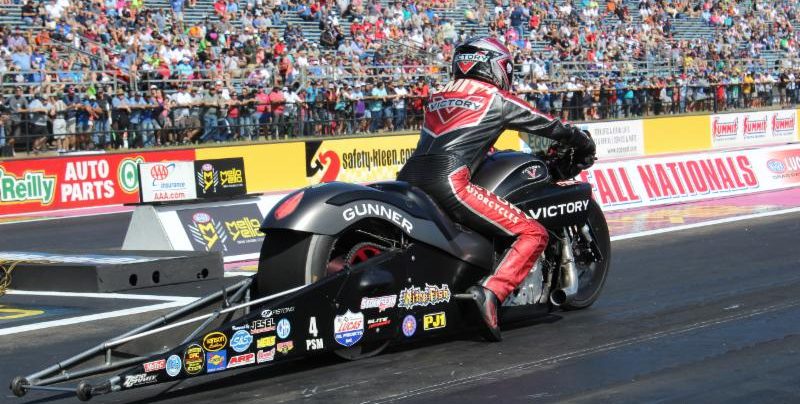 It's unclear what affect this with have on Matt Smith's Pro Stock Motorcycle team.
"Victory represented just 3 percent of total Polaris sales in the last reported year. And sales of Victory had peaked in 2012 before the introduction of Indian in 2013. Victory had declined each year after that, with the business being unprofitable for PII for 3 of last 5 years," she said. "Given that Victory has been unprofitable in three of the last five reported years, we expect this to be neutral to positive" Polaris's earnings outlook.
The product change comes amid a tough time for Polaris, which has battled recalls of its four wheel ATVs and Indian Motorcycles due to the potential risk of fire.