Perhaps a long-awaited solution to a Pro Street tire controversy?
Pro Street dragbike racer Andy Leslie has announced he will be testing Michelin's new Power RS tire. Leslie says he will be using the tire in competition at an upcoming Outlaw Street Car event.
According to SportRider the recently-released tire has dual-compound technology and excellent straight-line stability.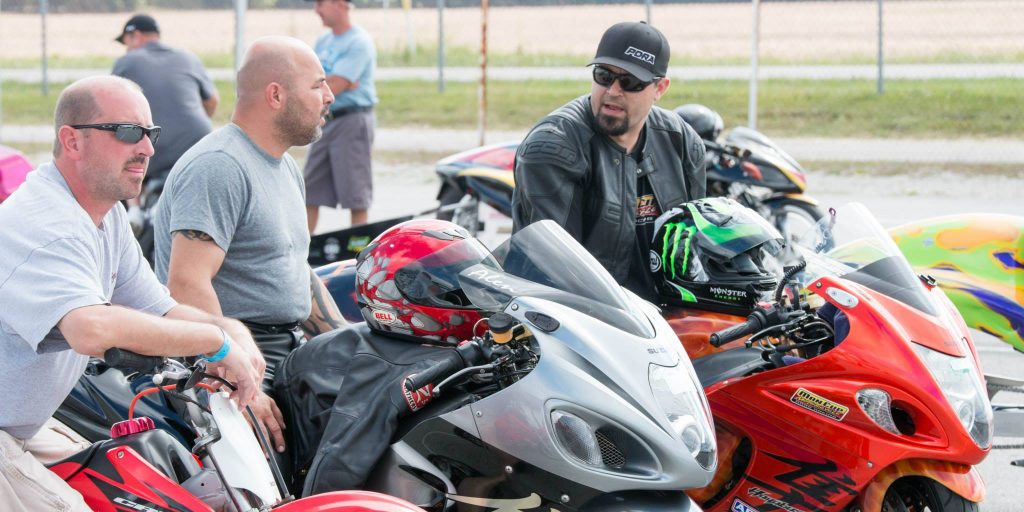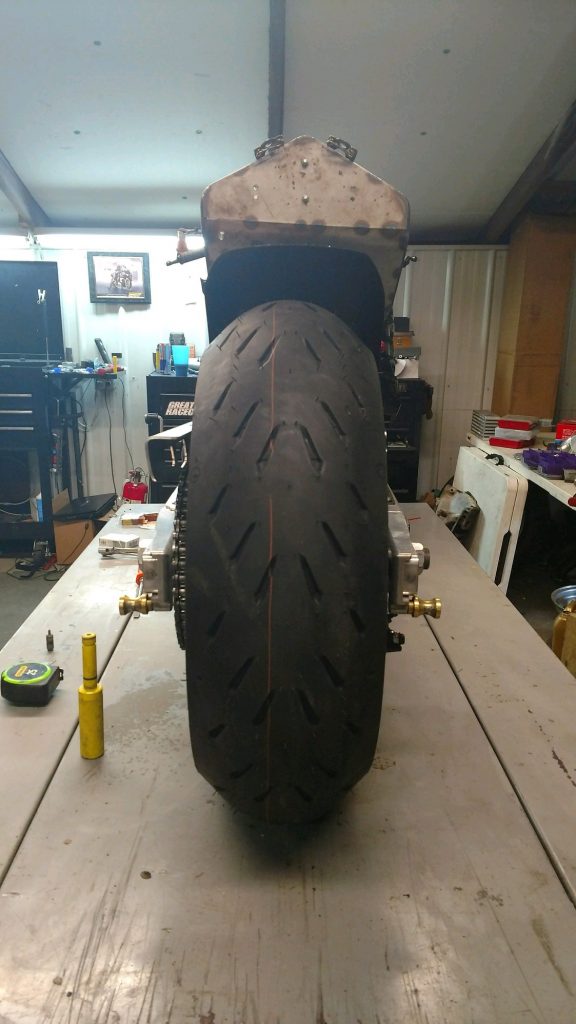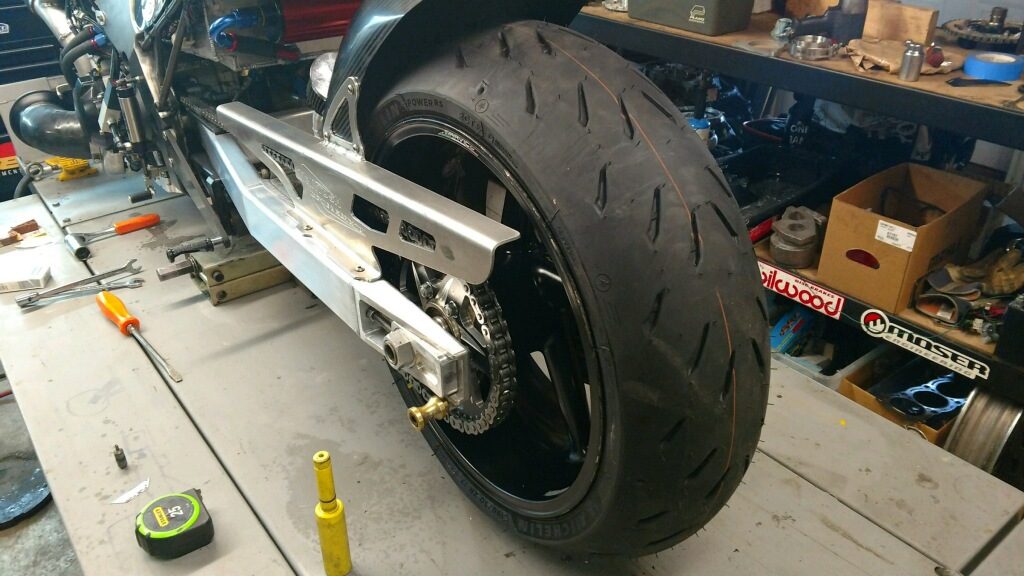 The recent availability of the tire comes at a time when the Pro Street class is starving for options. Many of the racers prefer, and have been using, Michelin's no-longer-produced Power One.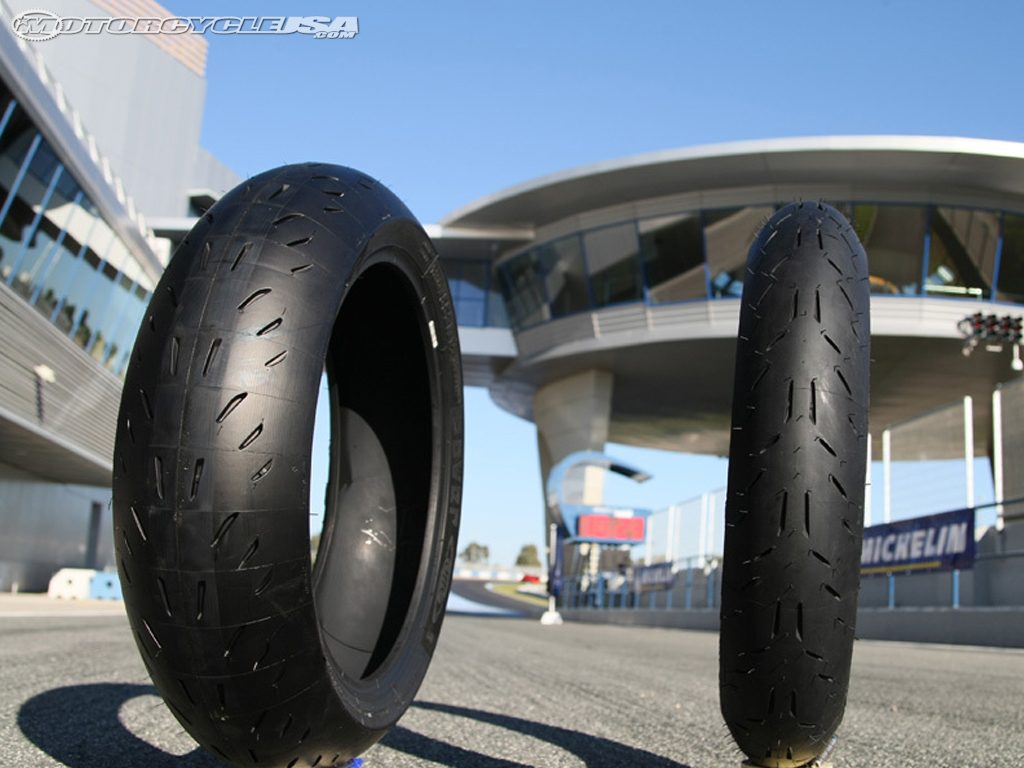 The 2016 IDBL rulebook stated the Power One would not be legal in competition in 2017. The rule was written prior to a regime change within the organization.
At the final IDBL race of the year, The DME Fall Nationals in early October at Maryland International Raceway, a riders meeting was held to gather feedback on the tire issue. The room was sharply divided.
Some wanted to continue using Michelin's Power One, despite some serious price gouging in the market due to the lack of supply.
"We are pros. You see what these bikes cost. We can afford $500 for a tire," one racer said.
That racer was met with opposition from many smaller, less funded teams who began experimenting with other tires.
"The rulebooks says it's out and that should be final," a team owner and tuner said angrily.
Another prominent team was calling for slicks.
"Put slicks on these bikes and you will see me out here all summer when I spin with a street tire," the team owner said.
The meeting left more questions than answers.
"I don't envy you with this decision," longtime MDIR official Royce Miller said to IDBL technical advisor Will King and president Jack Korpela.
The story took another twist when two weeks after the meeting, independent of the IDBL, MANCUP and NHDRO put out a statement saying they would extend the use of the Michelin Power One for the 2017 season and said the tire would be banned in 2018.
The statement created hundreds of comments on social media from all different sides of the issue.
The announcement about the extension of the Power One also sent racers and investors scouring through the internet to uncover as many Power Ones as they could. Some tires were reportedly being sold for as much as $1,200, more than $1,000 over MSRP.
"I absolutely hated the price gouging," Korpela said. "Racing is expensive enough as it is. I feel as an organization, when we can step in and control affordability, we should. We wanted to take time to come up with a viable solution for the racers."
Could the Michelin RS be the viable solution?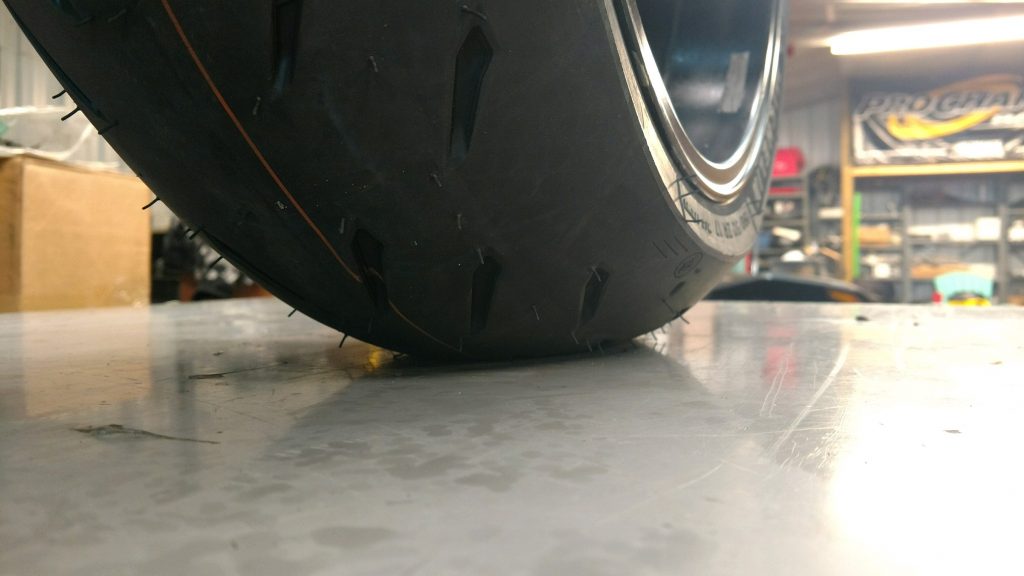 "I'm seeing sets online for $160 and I like the sound of that a whole lot more. I really hope this ends up being an effective and attractive tire," Korpela said. "I want to collect some feedback from the racers and see what we can do. The IDBL is focused on helping the Pro Street class anyway we can. Pro Street is a great category and every entry, no matter how prominent or heavily funded, is important to keeping this category healthy. I want to do right by the racers."
Some have called for all DOT rear tires to be legal in the IDBL.
"If that's what the majority wants, I'm open to it," Korpela said. "There are a lot of factors to consider. I don't want to tell a team who just spent $500 or more on a Power One that they can't run it in the IDBL in 2017. I also want teams to be able to go out and get a set of useful, competitive tires for under $200."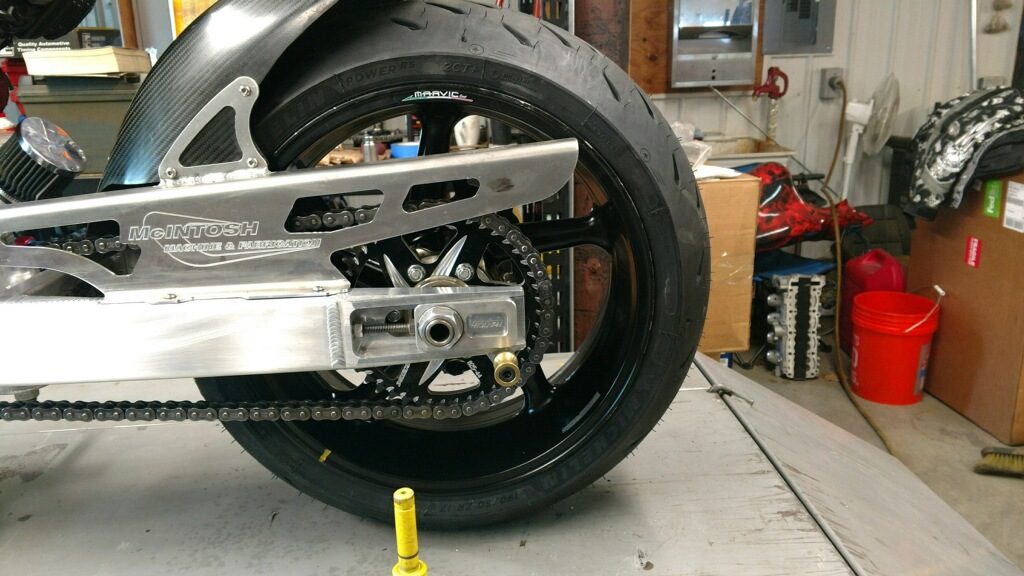 IDBL is due to make an official tire announcement soon.
IDBL will continue to hold its annual October (6-8) Battle Royale at MDIR- a $10,000-to win celebration of the class that has attracted more than 50 entries from all over the world.
"It's one of the most exciting races of the year and we want to keep it going strong," Korpela said. "We will do whatever we can to support the Pro Street class."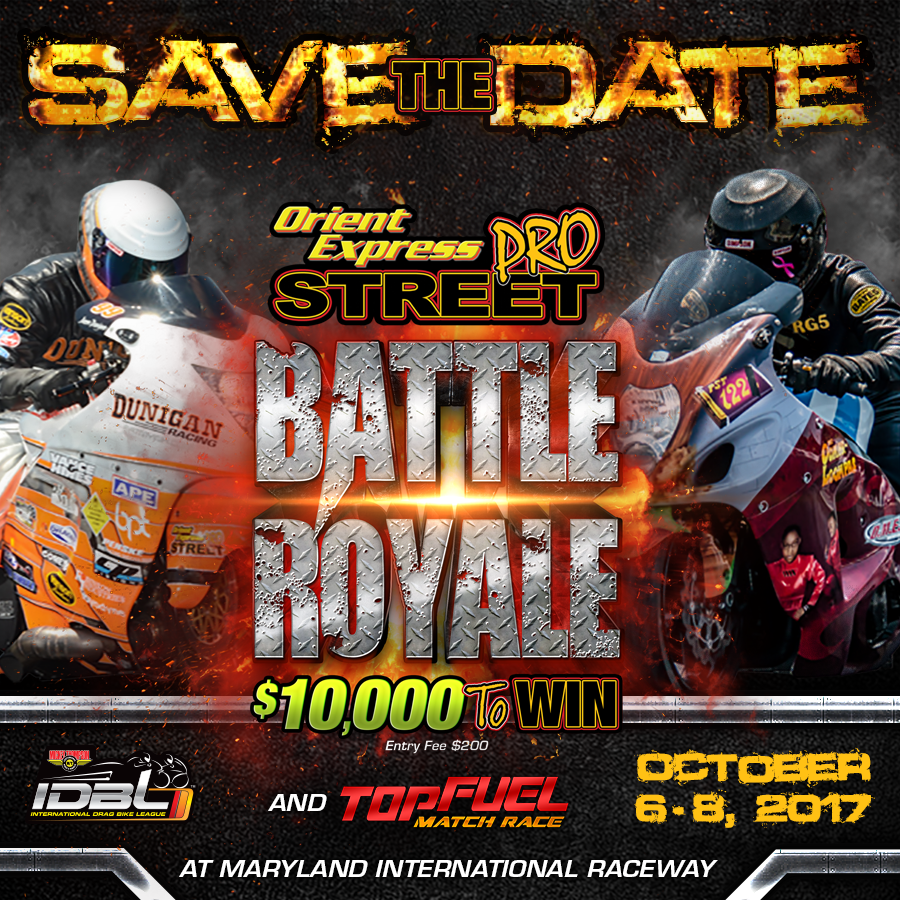 Here is the official release from Michelin announcing the Power RS
Michelin North America is introducing the newest tire in its line-up of high performance motorcycle tires. The MICHELIN® Power RS, first introduced at the MICHELIN® Australian Motorcycle Grand Prix, combines revolutionary levels of dry-weather grip, agility, stability and superior handling performance. MICHELIN Power RS stands out as the sport motorcycle road tire market's new benchmark* and accordingly targets the most discerning riders.
The tire's high level of performance comes from a combination of Michelin's longstanding expertise, its experience of top-flight racing and its demonstrated history of innovation.
The combination of new rubber compounds, some of which are derived from racing, and a new casing design, has resulted in incomparable grip on dry roads and a unique experience for the rider.
The innovative rear tire features a patented construction which benefits from all new MICHELIN Adaptive Casing Technology (ACT+) for impeccable straight-line and cornering stability.
This new range delivers exceptional performance and will be available in January 2017.
The tire will be available in 11 different sizes and will cover a broad spectrum of motorcycles, from 250cc bikes to large displacement sport bikes.