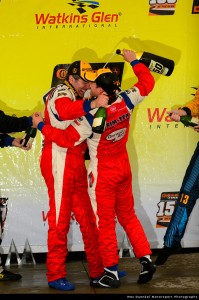 Former AMA/Prostar Pro Stock world record holder, "7.0" Joe Koenig, can add another accomplishment to his impressive resume of motorsports achievements.
Koenig, a former NHRA championship-winning team owner, was overcome with pride when his GRAND-AM car, driven by Bryan Sellers and Mark Boden earned its first victory at the Continental Tire 150 At The Glen in Watkins Glen, N.Y. on June 29th.
For a team that battled numerous early-season frustrations, the victory was sweet redemption.
"It was a relief and a joy," Koenig said. "Mark and Bryan are such talented drivers. They could easily have three wins this year."
The team had a brake failure in Daytona, Fla., mechanical woes in Birmingham, Ala. and ran out of fuel when in position to win in Lexington, Ohio.
"It's no different than going through the highs and lows I have experienced at the drag strip, or even in life. Hard work and passion will get you through it. It's not fun when you are not winning." Koenig said. "I can relate to the situation George Bryce (of Star Racing) was in. He was used to winning and when you don't win for a while you cherish the victories even more."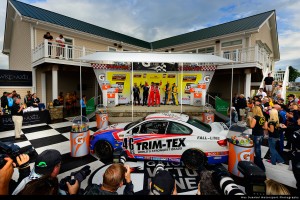 Despite the hardship, Koenig and the rest of the crew could see the progress. It was a bold prediction by Boden that really got 7.0 excited.
"I was sitting at a Blackhawks (Western Conference Final) game and Mark told me we were going to win the Glen," Koenig said. "He knew we were due and he knew Bryan owns that track."
Boden was right.
Track conditions proved to be difficult, with some of the course covered in water, but Sellers and Boden were able to successfully maneuver the BMW M3 through the 3.4-mile, 11-turn track. Sellers made a spectacular final-lap pass. It was the first time a GRAND-AM race had ended in such fashion since 2009. The call to stay out on slicks, as opposed to pitting and changing to rain tires proved invaluable.
"It was one of those risks that really paid off," Koenig said. "Had it gone one more lap the 45 (which went from 8th to 3rd on the final lap with rain tires) would have got us."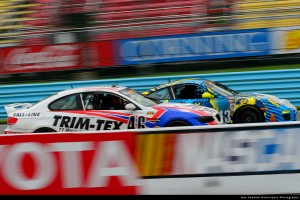 Koenig was elated. He just wishes he could have been there.
"I promised my wife I would take her on vacation. I missed the first win and I missed my Blackhawks winning the Cup, but it's worth it because I am still married," laughed Koenig, who is approaching his 30th wedding anniversary. "Our first NHRA win is something I will never forget because I was there and my family was there too. I want to be there for the next one."
The victory also proved beneficial to Koenig's successful business, Trim-Tex – a company that produces the world's most innovative line of vinyl drywall accessories and Drywall Art.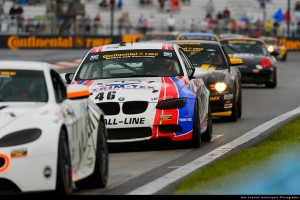 "I felt really strong about this team and I wanted more exposure for Trim-Tex. We got over 20 minutes of TV time on Speed," Koenig said. "We have also been able to take several of our customers to the races and give them an experience to remember."
Koenig will be at many of the remaining GRAND-AM races and will even compete himself in the Street Tuner category at select events.
Whether it's motorcycles or cars, straight lines or turns, Koenig simply can't escape his passion and need for racing.
"I've been racing since I turned 16 years old and it really shaped who I am. It helped me become a better person and a better business man. I approach car racing as a negative energy release. It is my way to escape. I'm never under pressure. I'm never nervous. It's a way to distract me from everyday pressures. The way most people feel on the beach is how I feel in my car."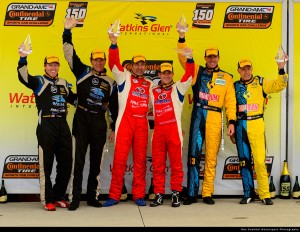 The series now travels to the Brickyard in Indianapolis, Ind., July 26th and to Road America in Elkhart Lake, Wiss. Aug. 8th-10th.
For a look at the world's premier drywall products, click here to visit the Trim-Tex website.