Standout Pro Extreme / Pro Mod dragbike racers Travis Davis and Eric McKinney made motorcycle drag racing history with the category's first side-by-side three-second pass at the PDRA North-South Shootout from Maryland International Raceway, June 3-4.
The milestone run came in the final round as Davis' 3.98 edged out defending champion McKinney's 3.99.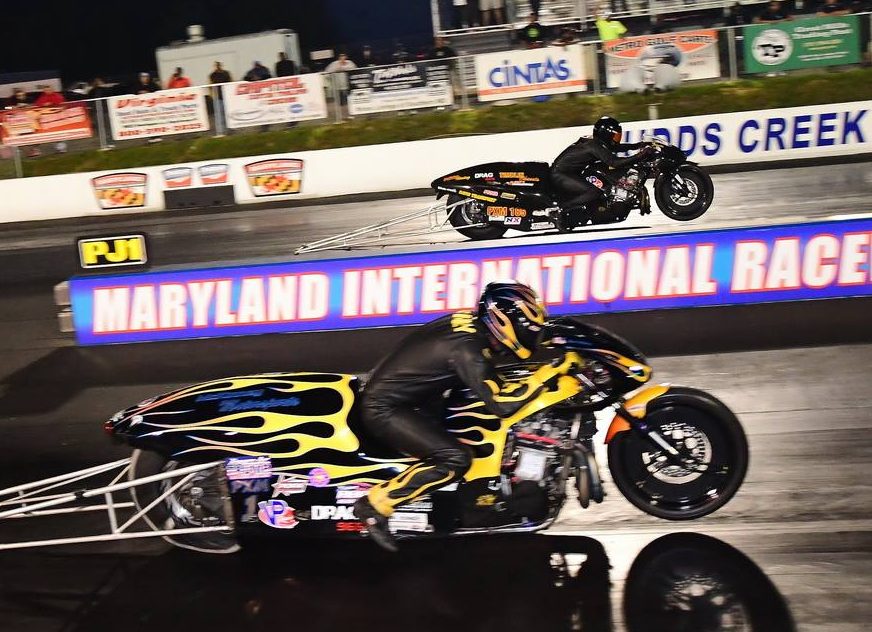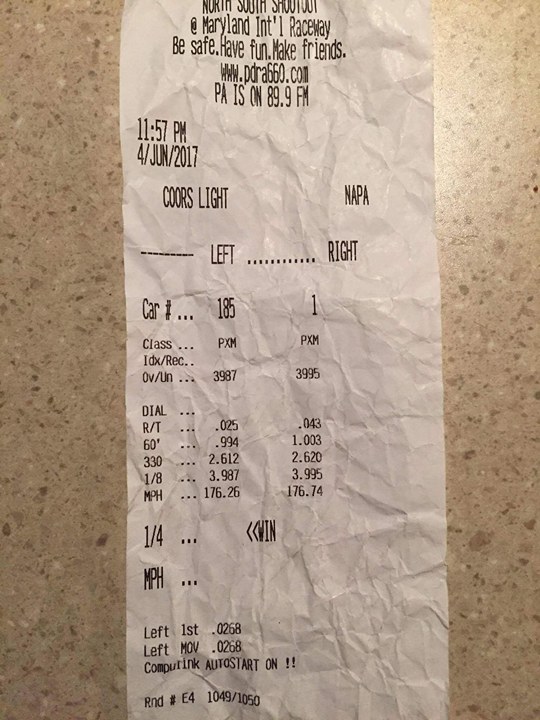 "It means a lot to me. Eric and I are good friends. We knew if we could both get to the final and get the conditions right we could do it," Davis said. "I'm very thankful for my team. It takes a lot of hard work and good parts to run those kind of numbers."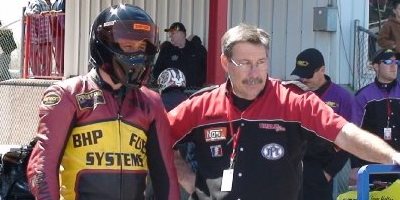 McKinney was also in awe of the achievement.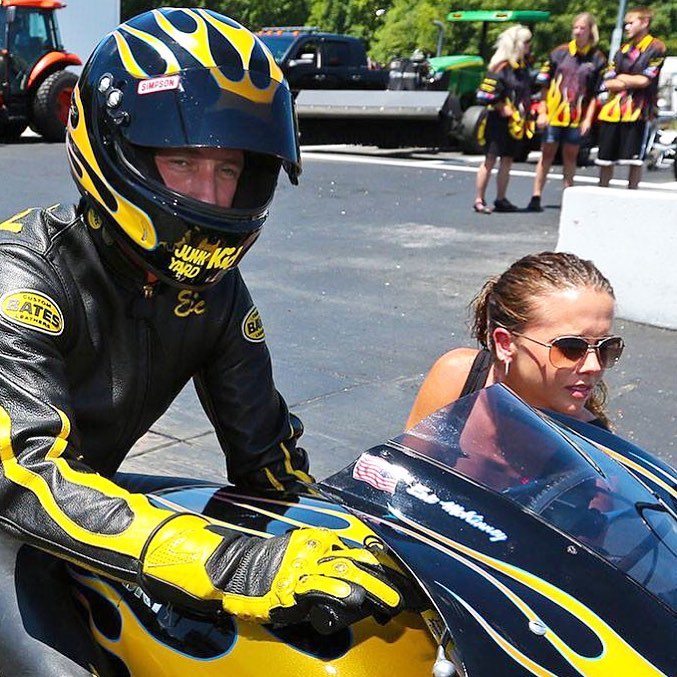 "This class gets tougher and tougher each year, said McKinney, who has dominated much of the past half-decade. "It's a great achievement. I'm happy for Travis and his team."
For Mechanicsville, Md.-based Maryland International Raceway it's yet another motorcycle drag racing performance milestone to add to its impressive resume. In 2014 MDIR became site of the sport's first and only (as of this writing) side-by-side five-second dragbike race when Larry "Spiderman" McBride and Dave Vantine accomplished the feat. In late May MDIR became home to the world's quickest Pro Street run and the quickest side-by-side Pro Street pass when Rodney Williford clocked a 6.69 on his turbo Hayabusa to edge out the Richard Gadson's 6.74 on the old-school, nitrous GS at the IDBL MTC Summer Nationals.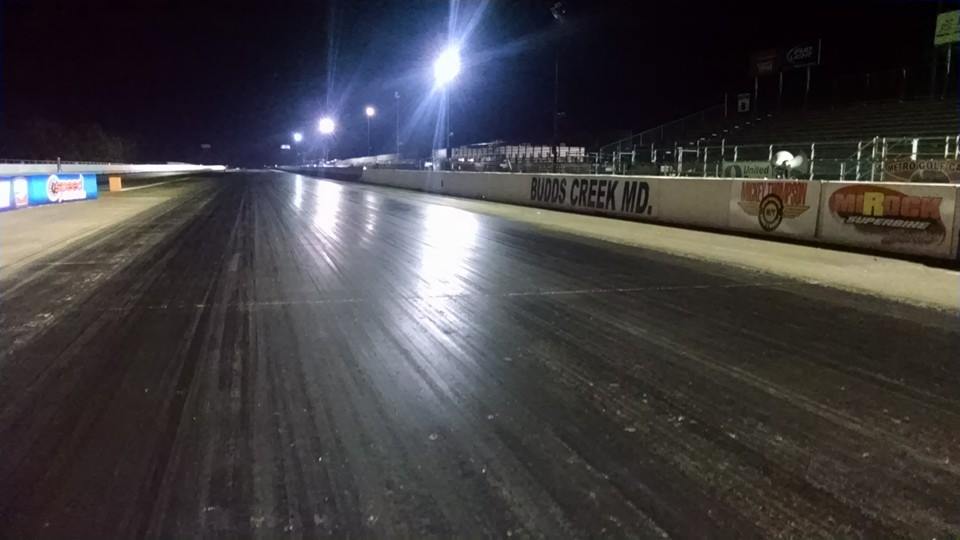 Now Davis, McKinney and MDIR have added a new footnote in the history of motorcycle drag racing.
Racers and crews praised the MDIR and PDRA track prep crew.
"The track surface has been performing well," IRGSE COO and longtime owner of MDIR Royce Miller said. "We are seeing a lot of quick runs."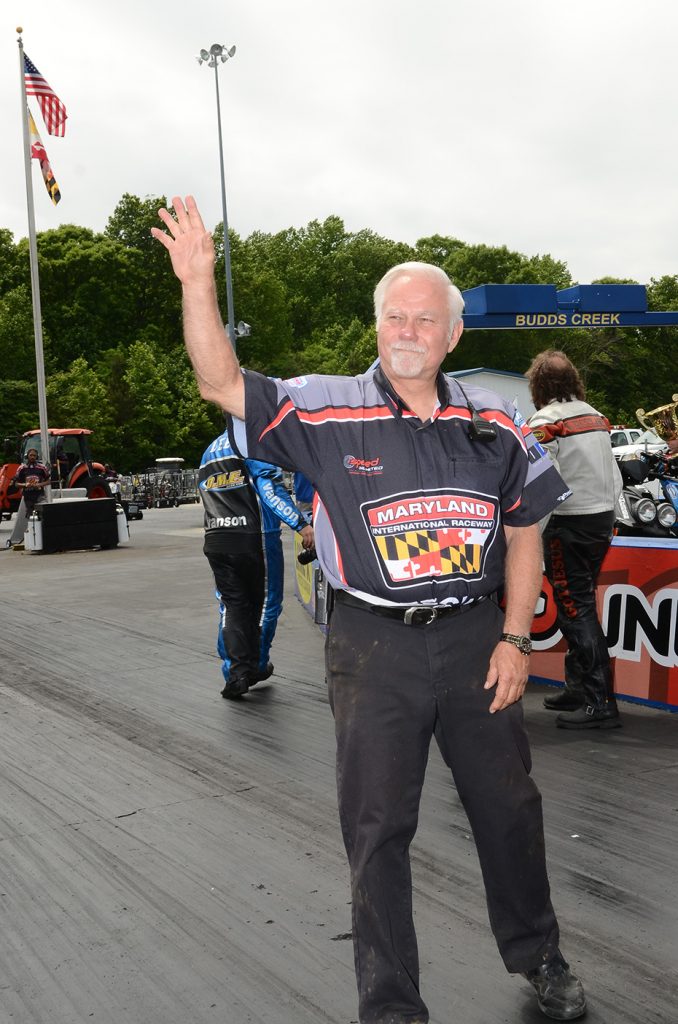 There was another individual as excited as the racers and the track crew. Longtime chassis builder Walt Timblin, who constructed Davis' frame, could not stop smiling.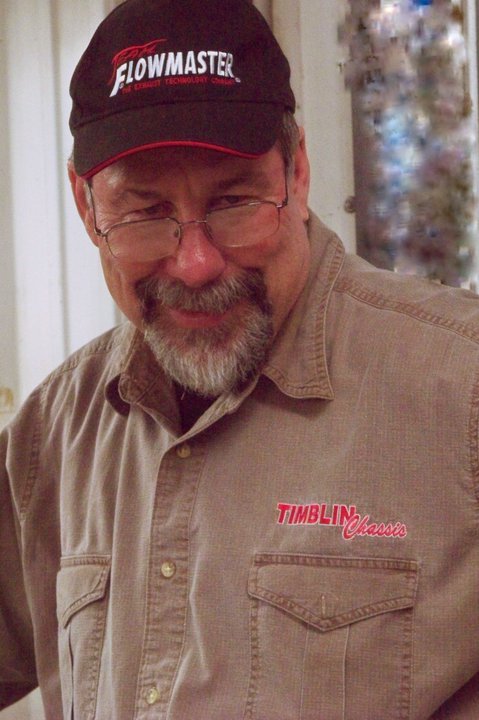 "It is a milestone. This is something nobody can do again. It's a big achievement for Pro Mod and the whole sport," Timblin said.
Timblin has a great historical perspective. He's been building some of the sport's finest chassis since 1994. Along with Matt Smith he became the first to eclipse 200 mph with a small tire more than a decade ago.
Timblin considers the first side-by-side three one of the greatest achievements of his career.
"We have been putting a lot of work in on the chassis and we now have it performing consistent and tunable," Timblin said. "We are just making subtle changes. We have good parts and spares. We want to go after the PDRA championship."

Davis slowed from his third-place qualifying effort in his 4.14 first-round win over Rob Garcia, then improved to a 4.04 to defeat Burke Forster. The Douglas, Ga.-resident dipped into the three-second range with a 3.99 over No. 2 qualifier Chris Garner-Jones in the semifinal
Perhaps Davis has a new appreciation for the old cliché, "if it ain't broke, don't fix it." Davis says he nearly made a motor change but decided to keep things the same for the final.
"It was not 100-percent. We had a lot of leak-down in the intake valves. I'm glad we chose to leave it alone," Davis said. "The cool air was coming in and in Maryland when the sun goes down the track really tightens up."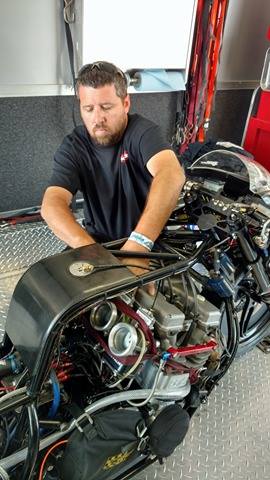 Cycledrag.com sends a big congratulations to Davis, McKinney and everyone involved in this historic run.
Pro Mod racers will have two more opportunities to race on the record-breaking Maryland International Raceway launch pad for the inaugural IDBL championship series, July 28-30 and Oct. 6-8.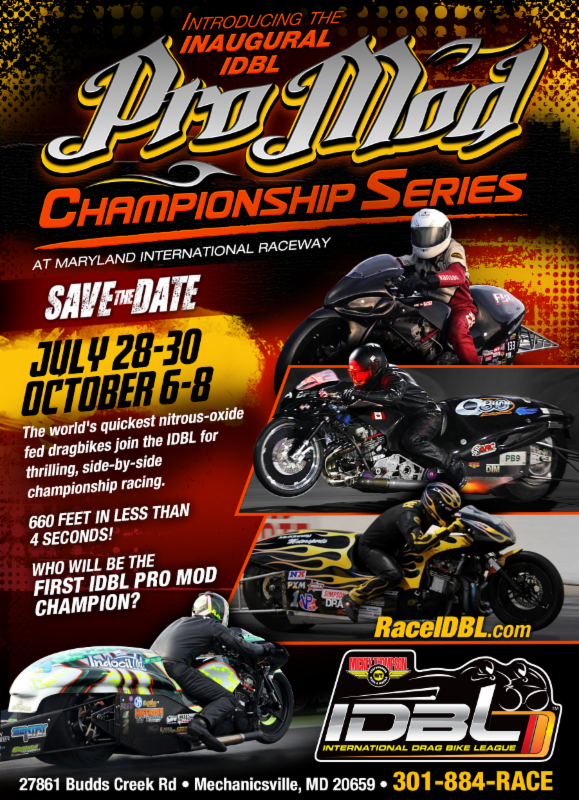 "We love Maryland. Thanks to everyone who helps me," Davis said. "Special thanks to my wife, Timblin Chassis, Falion Crankshafts, MTC, Paul Gast, and Billy Vose ."
Photos courtesy of Walt Timblin, Gary Rowe PDRA Facebook.