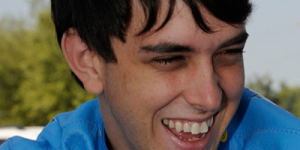 In six Pro Stock Motorcycle races this season, LE Tonglet has visited the emotional heights of victory twice and the depths of not qualifying for a NHRA Full Throttle Series event for the first time.
This weekend, the reigning PSM champion has high hopes of continuing his winning ways 5,860 feet above sea level in the Mopar Mile-High NHRA Nationals at Bandimere Speedway – the highest racetrack on the circuit.
Tonglet put the Nitro Fish/Tonglet Racing Suzuki GSX-R into the winner's circle July 10 at Joliet, Ill., to complete a remarkable turnaround after failing to qualify for the previous race at Norwalk, Ohio. It was the first time a PSM driver accomplished the feat and it boosted him into a fourth-place tie (401 points) as the regular season dwindled to four events.
"That win really helped," said Tonglet. "It gets your confidence built back up. As the rounds went on (in Joliet), we knew we had a fast bike again . . . that we had our old bike back again."
A series of earlier engine problems caused the performance dip that appears to be solved.
"We were struggling a bit there (in Joliet), but the performance came around in each round and got a little bit faster. Now if we can do that on every pass, that would be great," Tonglet added with a chuckle.
The challenge now is to come up with a one-off, mile-high tune-up to be competitive. "Denver is a really tricky track," he continued. "You've got to have your setup right and you really have to wait on the shift light because (the bike) is moving slower. We'll change the gearing for this race."
Last year, in his first altitude race, Tonglet lost in the first round. "We were down on power then," he recalled. "The bike would run good in good air at sea level, but when we got to Denver and the high altitude, it was just dead slow."
He doesn't expect that to happen again this weekend. "Everything is moving in the right direction now," Tonglet commented.