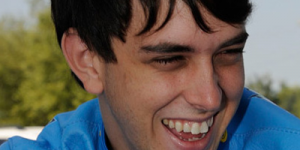 In two weeks, LE Tonglet went from drag racing's equivalent of the outhouse to the penthouse, and right now he is enjoying the view.
Shocked by a career first of not qualifying at Norwalk, the reigning Full Throttle Pro Stock Motorcycle champion rid himself of those June 26 memories with a resounding repeat victory Sunday in the O'Reilly Auto Parts Route 66 Nationals at Route 66 Raceway. His Nitro Fish/Tonglet Racing Suzuki GSXR defeated Chip Ellis in the finals – 7.047 seconds at 188.46 mph to 7.153 at 185.49.
"It was a very good day," said an elated Tonglet, who won his first professional race here a year ago during his stirring ride to the title. This time his performance proved to be exhilarating.
"We really came here hoping to qualify after what happened at Norwalk. After we qualified third, we were confident coming into the race. The bike wasn't leaving the starting line like it used to but for the final it stepped up with a better 60-foot time and it picked up speed in the back end (of the 1,000-foot track)."
Tonglet battled motor problems in Englishtown and Norwalk and had a different motor here. "We sent our motors to Vance and Hinds to fix. They couldn't fix the one we've been racing, so we ended up using this one and it has been flying."
On the way to his to the winner's circle, Tonglet doused the title hopes of Angie Smith (6.994 at 190.08 to 8.097 at 123.25, David Hope (7.087 at 185.87 to 7.115 at 183.97), and Matt Smith (7.107 at 186.02 to 7.141 at 182.01).
"It really means a lot to win here again. The fans were coming by the trailer and they kept saying I could repeat, but I really didn't believe them. Winning here two years in a row is really awesome for Kenny Koretsky and Nitro Fish Racing."