Motorcycle racing recession?
Not for Team Tombo.
Tommy "Tombo" Bolton, Oklahoma City, Okla., has had a passion for making motorcycles go quicker since he started helping his friends work on their minibikes more than 45 years ago.
Well respected, Bolton is the first African American dragbike racer to eclipse the 200 mph mark and he has amassed more than 25 championships.
With some incredibly strong support from new and old friends, Bolton is poised for one of his most successful race seasons ever.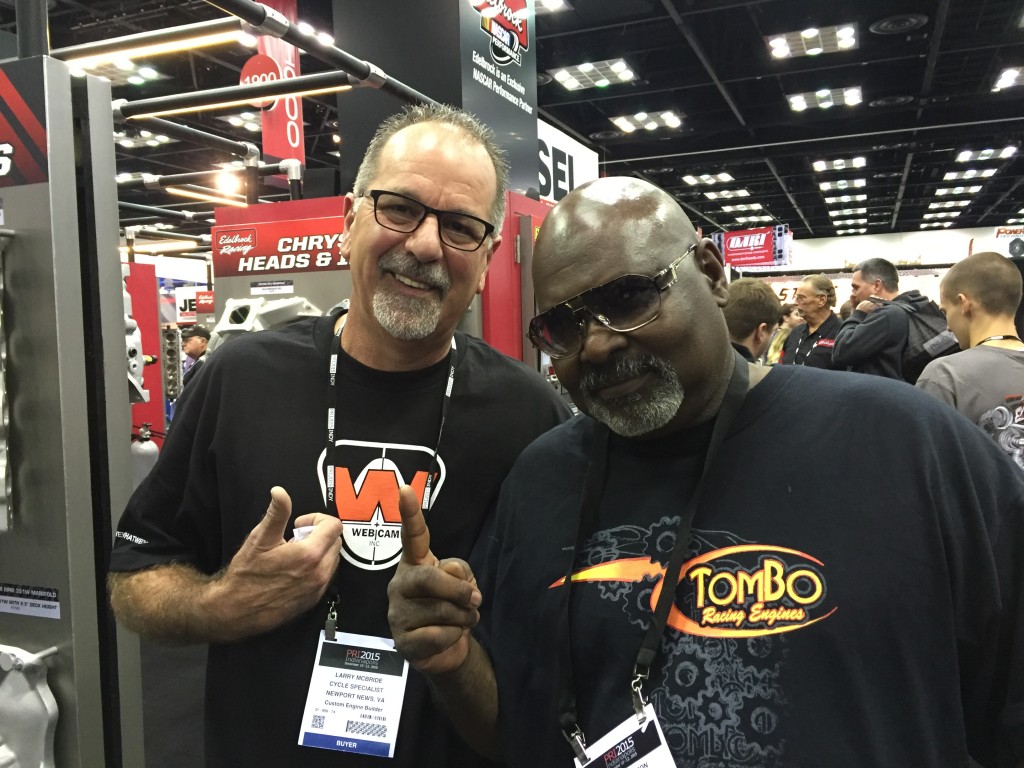 Bolton is proud to announce a partnership with U.S. Chrome, a leading performance coating and cylinder plating company.
"U.S. Chrome is an amazing company and they are really going to help take our Hayabusa program to the next level; not only for our team, but for our customers as well," Bolton said.  "We know they have the best coatings. We are going to do some special billet blocks for the Hayabusa and GS motors. Racers will love them."
Need nikisil? Tommy Bolton and US Chrome have you hooked up! Nicom is pretty awesome!

Posted by Cycle Drag on Saturday, December 12, 2015

"We just hooked up with Tombo at the PRI show and we really connected. There is a lot of mutual respect there. U.S. Chrome has been a pioneer in the nikisil and precision honing business since 1979. We have served the top levels of racing from Formula 1, NASCAR, road racing, off-shore marine racing, snowmobile racing and dirtbike racing. We are extremely excited to make an impact in the dragbike market," said Scott Reath, owner of U.S. Chrome. "Quality, precision and customer service are the words we live by. We really hit it off with Tombo and look forward to helping him and his customers go faster than ever before. Our plating will never streak or scuff. U.S. Chrome can guarantee that."

US Chrome's awesome display at the PRI show.
Tombo also set-up a better-than-ever program with the lovely ladies of Web-Cam, the nation's premiere camshaft manufacturer.
"The girls from Web-Cam are simply the best," Bolton said. "We are going to make a lot of power together."
Bolton also has a new deal with top piston and connecting rod manufacturer, CP-Carrillo Piston and Rods.
"Oh man, Snake (Peter Calvert of CP Pistons) and I have been friends for so long, Lionel Richie had hits on the radio when we used hang out," laughed Bolton.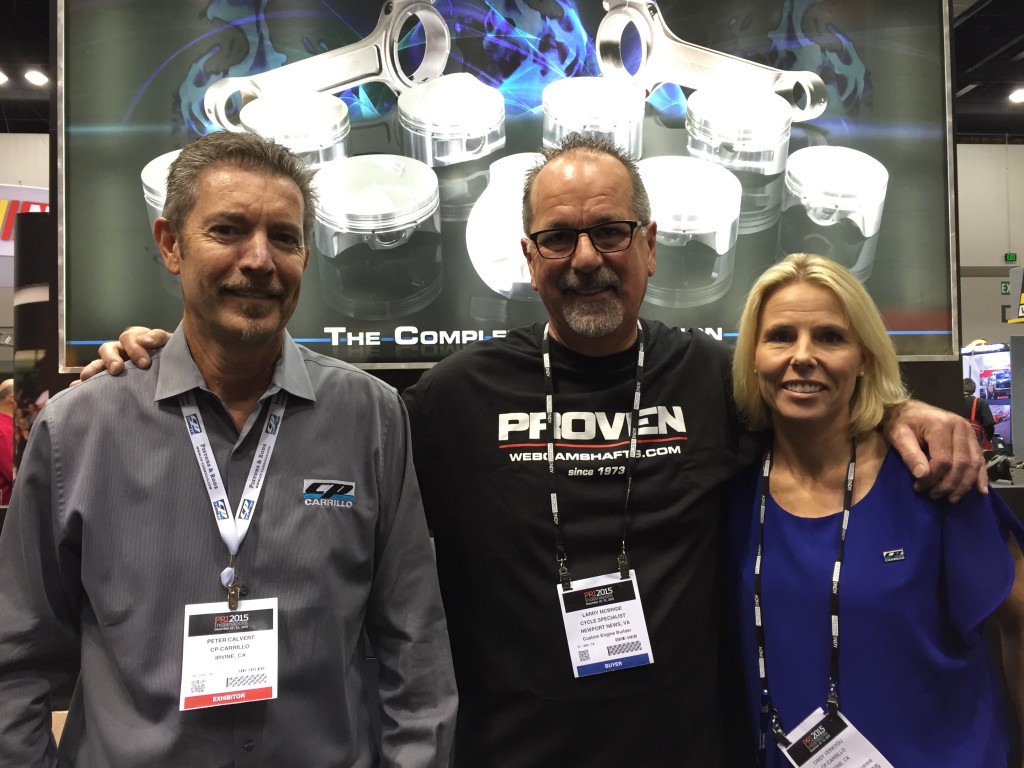 Bolton said RC Components and another old friend, Rick Ball (RC owner) created a unique partnership for 2016.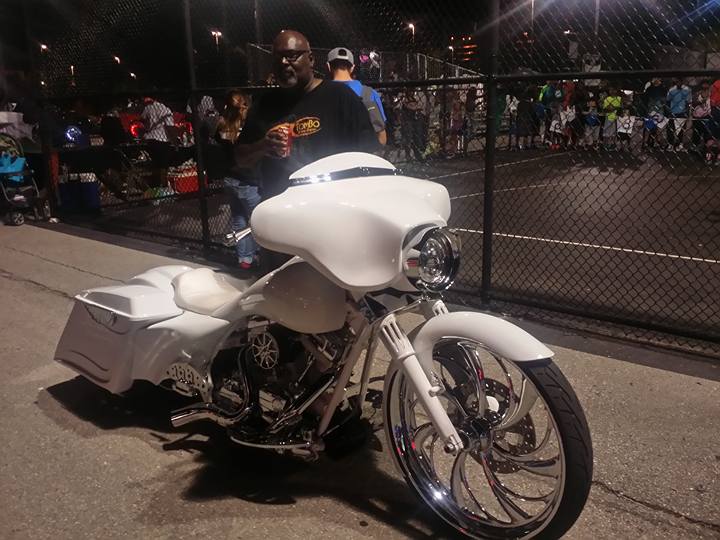 "RC Components is now the official wheel provider for the Tombo Badass Bagger," Bolton said. "It's a perfect fit; cool looking wheels on a badass bike."
Bolton says Torco Oil, MyBikerAttorney, Schnitz Racing and Fast by Gast and others have also stepped up their support in 2016.  Bolton expects others to come on-board as well, but can't make official announcements just yet.
"I'm excited like crazy. Last year we were a little behind the eight ball because we moved into a new shop. It took seven-to-eight months to get everything in place," Bolton said. "Now we don't have to deal with the headache and can just concentrate on racing."
Bolton's team plans on following the entire ManCup and PMRA series and will also attend select PDRA and other events.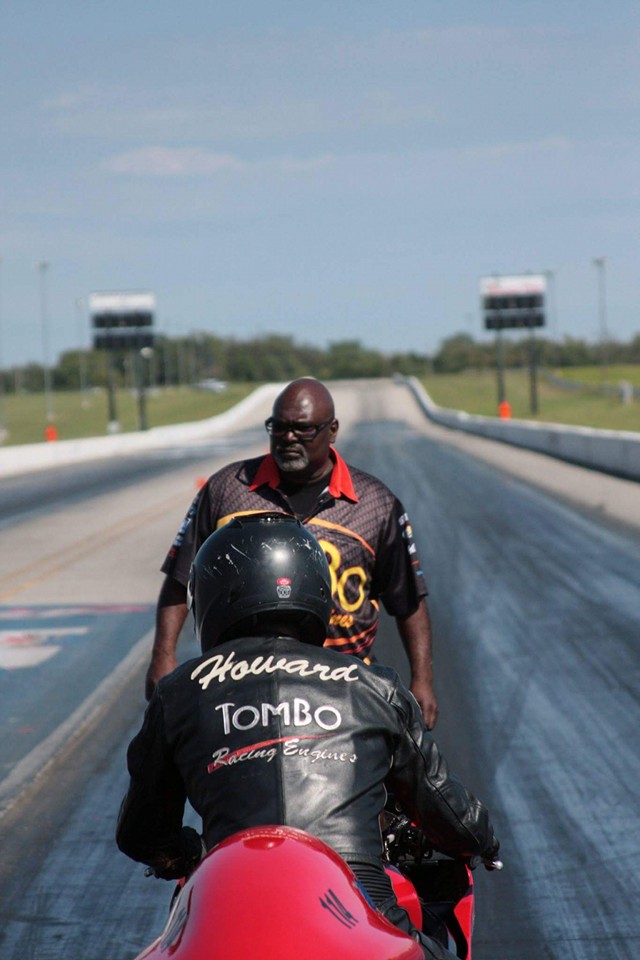 The Team Tombo riders for 2016 include; Glen Nickelberry (Funny Bike and Pro Mod), Adrain Lottie (Pro Mod), Kemit Lottie (Pro Mod), Tim Howard (Top Sportsman, Super Comp, Super Street, Street ET), Jimmy Cook, (Super Comp, Street ET), Mac Macknight (Street ET, Super Comp), Louis Brown Jr. (Street ET), Big Macy Johnson, (Street ET and Superstreet)Brain Wood (Top Sportsman, Super Comp), Keith Ballard (Super Comp) and Aaron Vaugh (Super Comp, Street ET).
Interested in joining Team Tombo? Visit the site by clicking the banner below and reach out to Bolton.