At the IDBL U.S. Nationals from Atco, N.J., on Sept. 13, Top Fuel Motorcycle legend Larry "Spiderman" McBride suffered a near-career ending explosion while engaged in a wild, on-and-off the throttle, tire-smoking match race with Dave Vantine.
Initially the team though it was a hydraulic explosion, defined as denoting, relating to, or operated by a liquid moving in a confined space under pressure.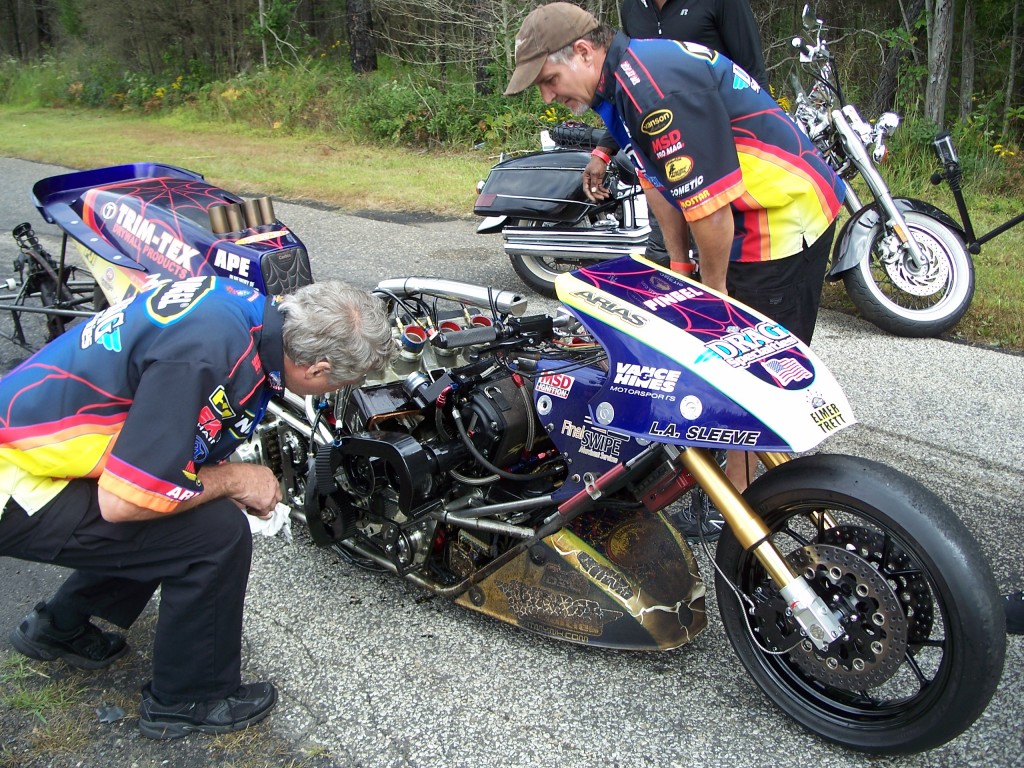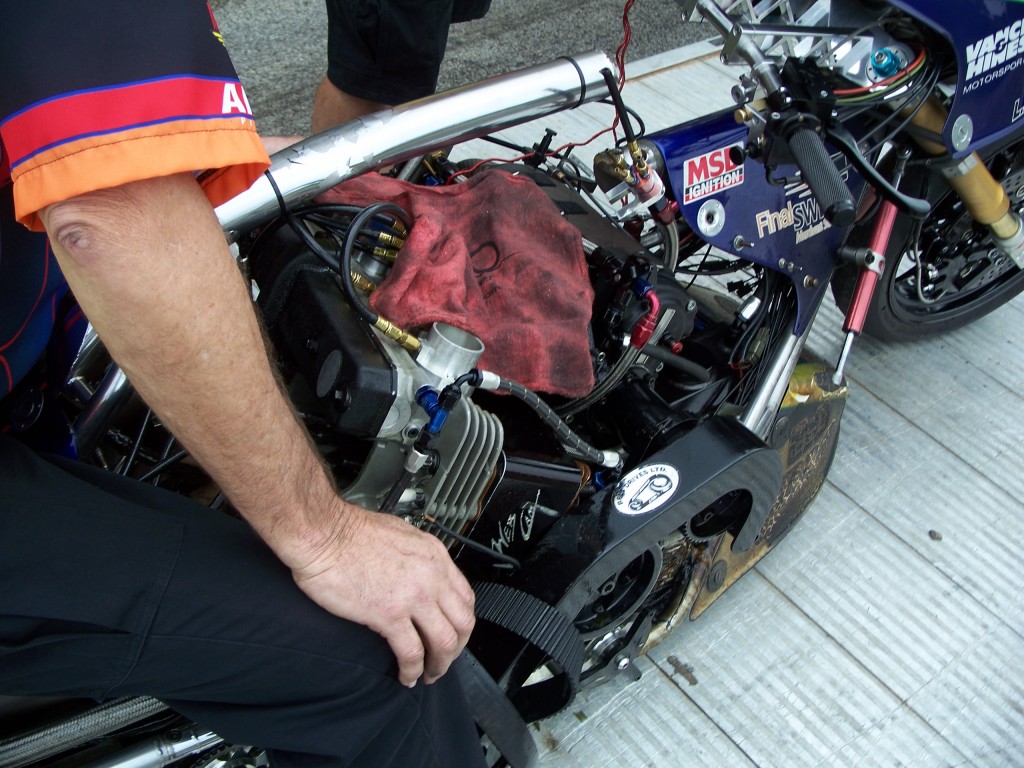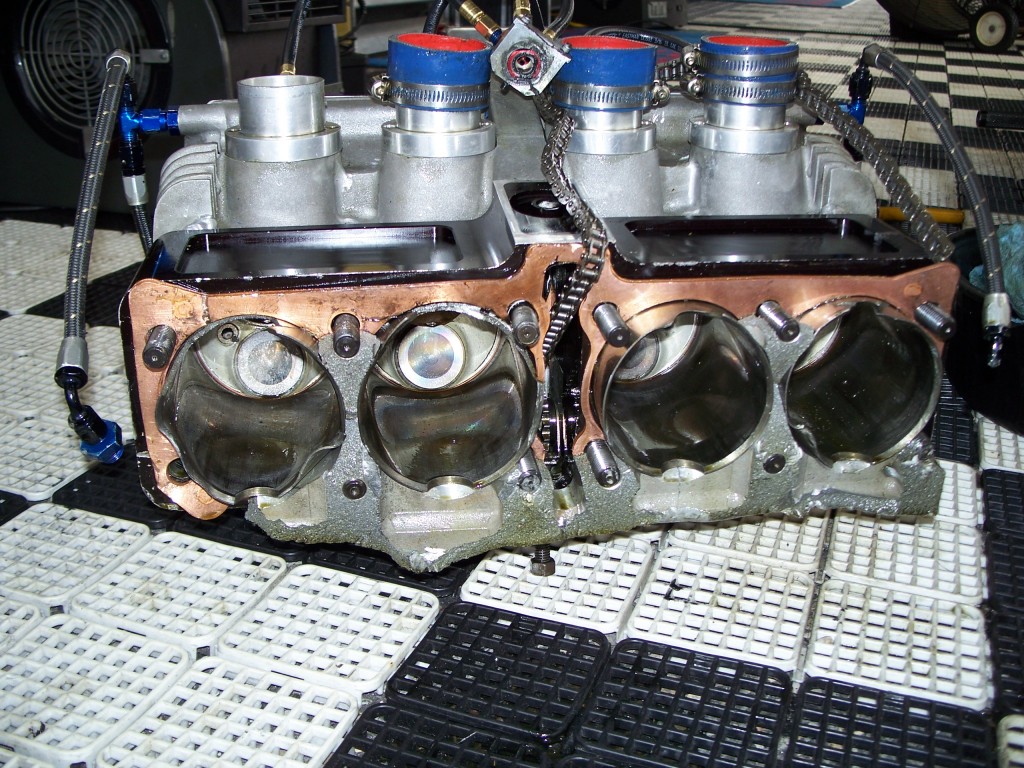 After much investigation team McBride discovered it was actually a burnt piston that was to blame.
"We burnt piston No. 2 so badly, it ignited the bottom end. It was like a bomb," McBride said. "That's why there was so much hot oil on me."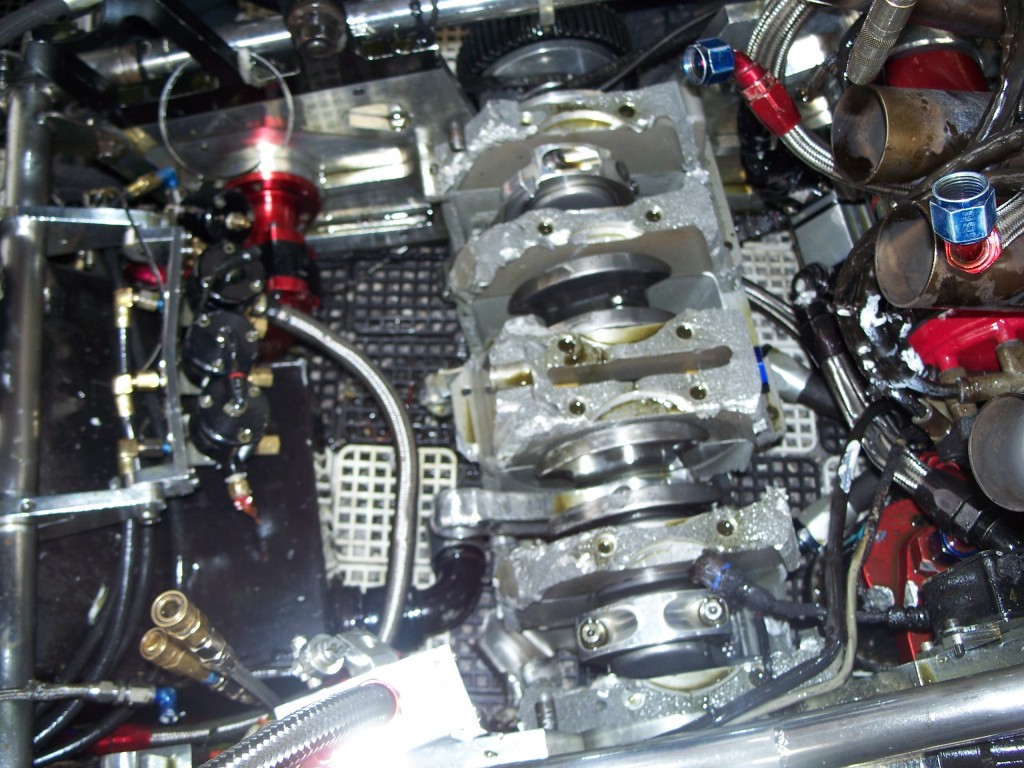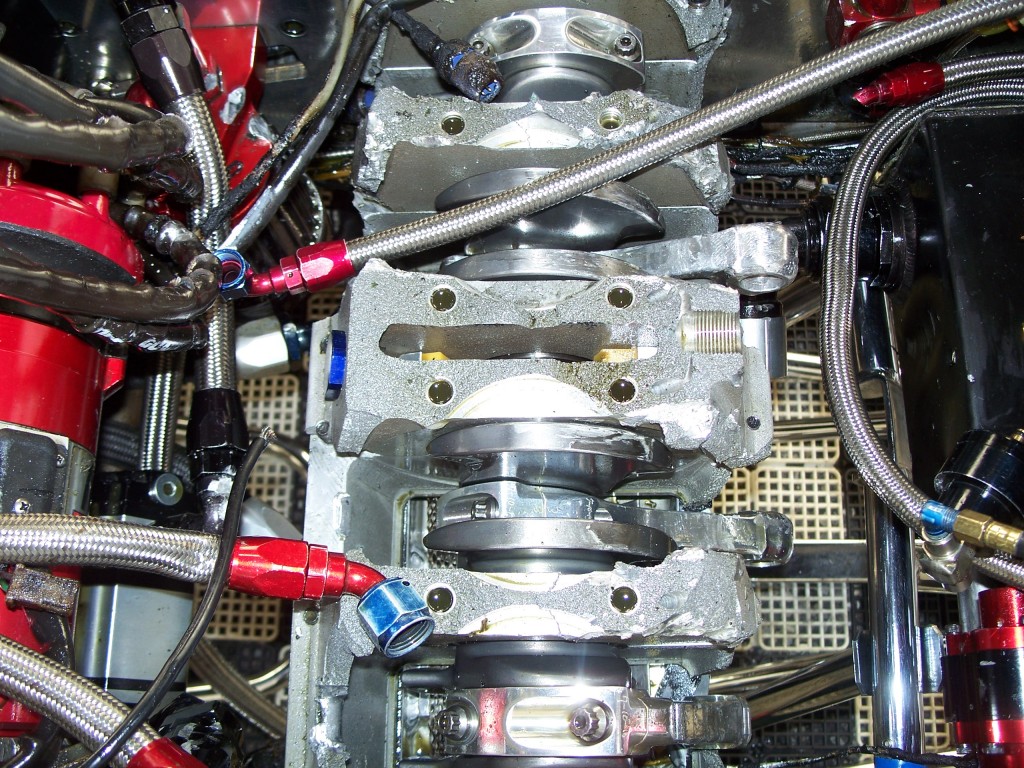 The hot fluid melted through McBride's leathers and caused third-degree burns. Weeks after the race doctors concluded the 15-time champ would require skin grafting, a surgical procedure in which skin or a skin substitute is placed over a burn or non-healing wound.
Discovering the cause of the explosion to be something more common, is a stark reminder of just how dangerous Top Fuel Motorcycle can be.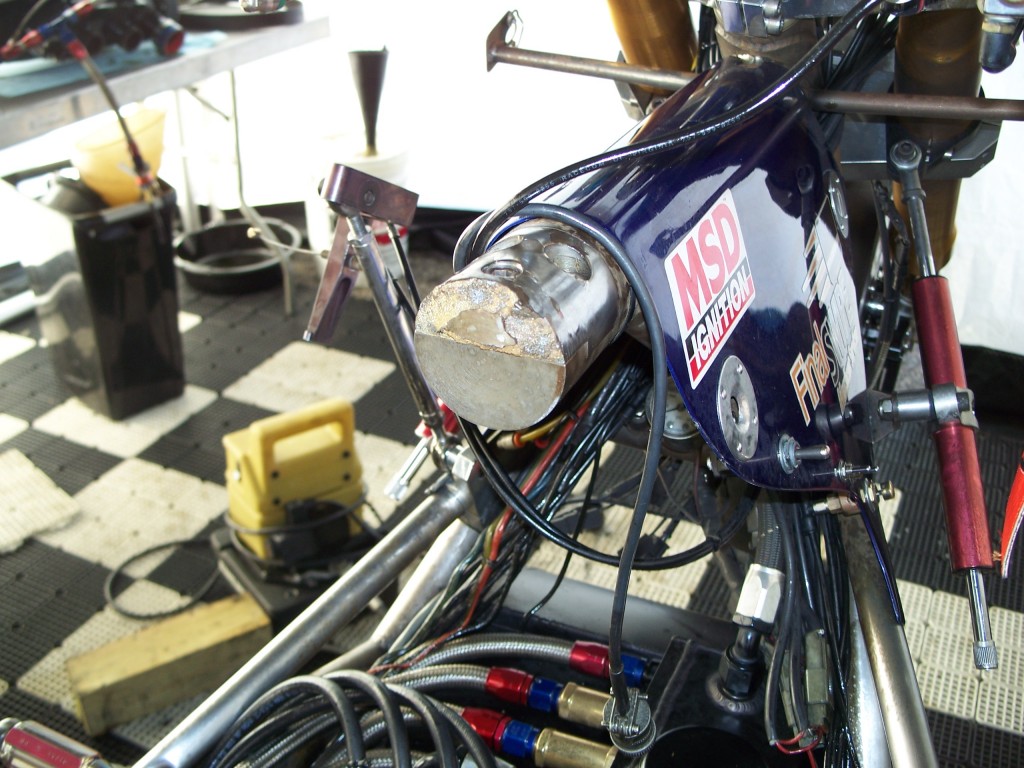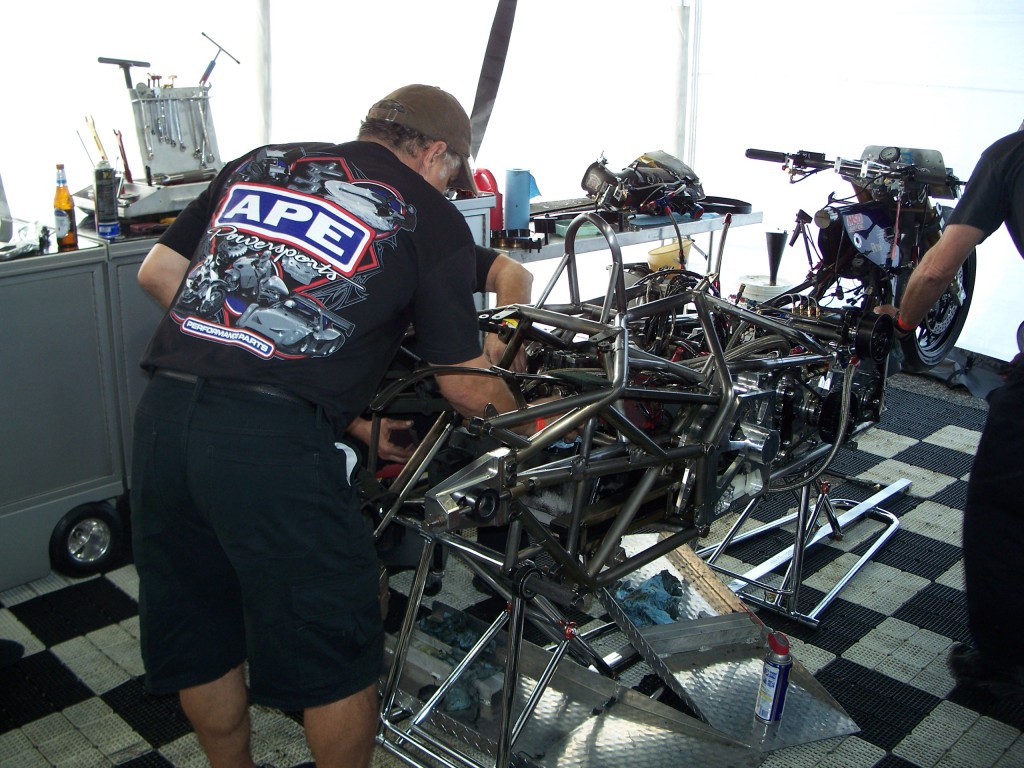 "I still think it was preventable (by not "pedaling" it) but the reality is you could easily burn up a piston on a routine, wide-open throttle run. It happens," McBride said. "Our issue was the motorcycle was already lean in the second hole and coming back on the throttle (several) times burnt the side of the piston up."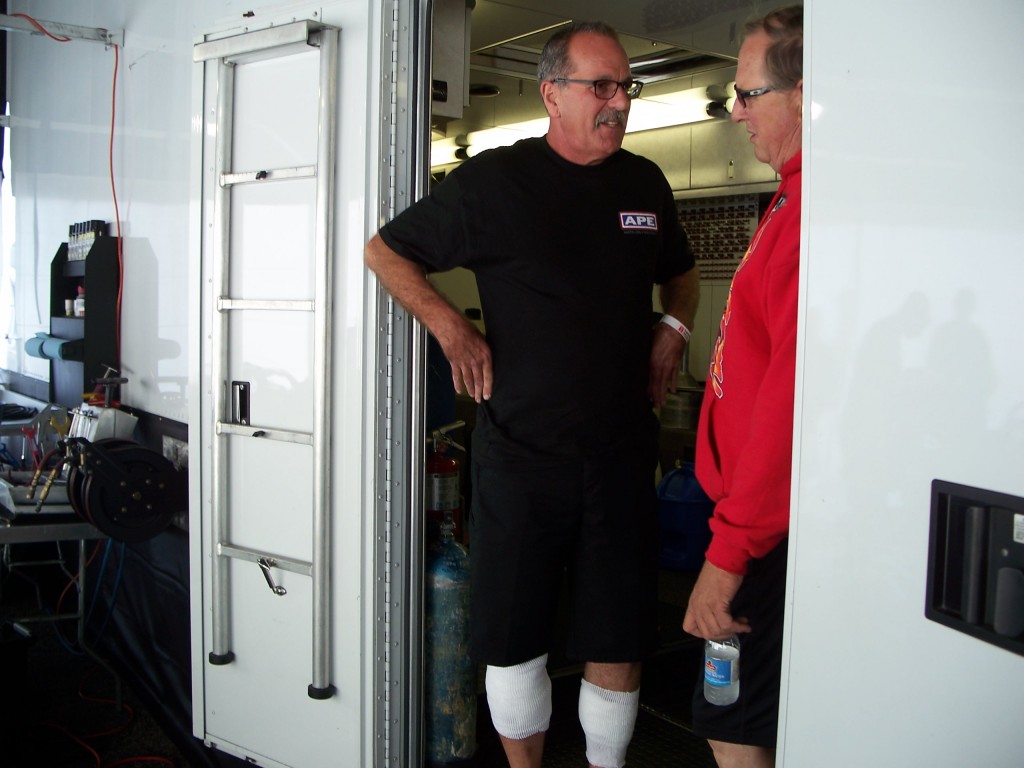 The Spiderman says he's doing much better now.
"I'm finally back at the gym," McBride said. "The challenge now is to get back into shape so I can test the new bike."
McBride hopes to debut the state-of-the-art machine at a drag strip  somewhere in Florida by the end of the month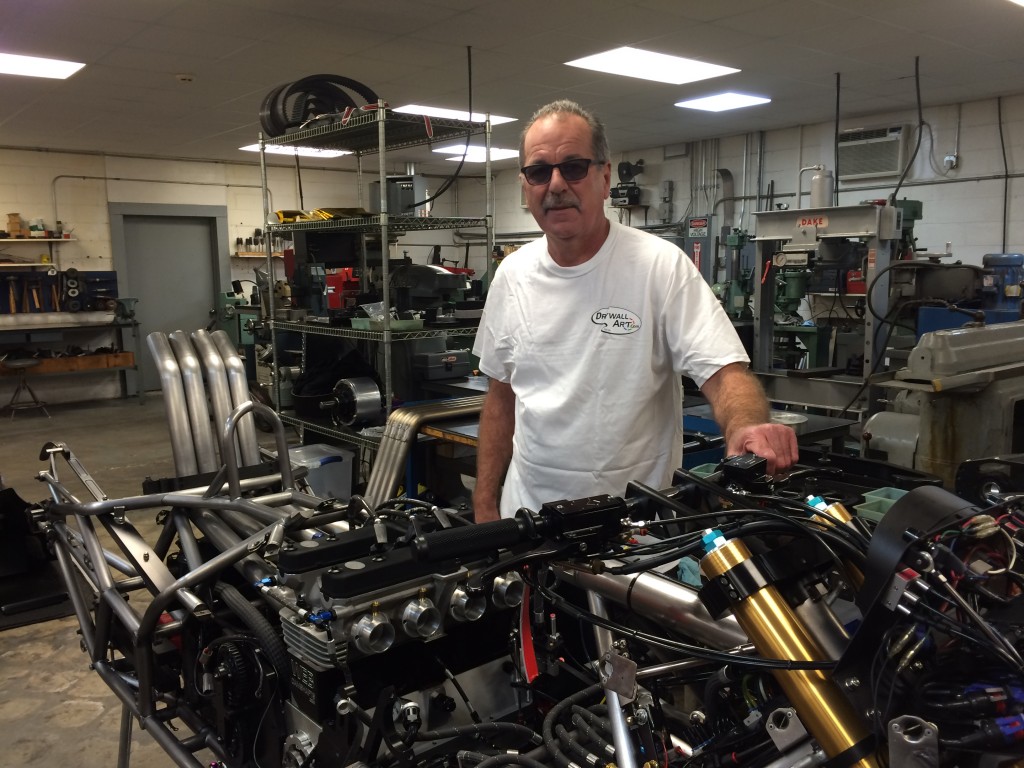 McBride thanked his primary sponsors; Trim-Tex Drywall Products, Pingel Enterprise, Drag Specialties-Parts Unlimited, Red Line Synthetic Oil Corporation and Final Swipe Merchant Services.
Web-Cam, Vance & Hines Motorsports, Portable Shade, PR Factory Store, Ferrea Valves, Kibblewhite, Precision Machine, World Wide Bearings, Vanson Leathers, Millennium Technologies, Belt Drives Ltd, Simpson Race Products, Nitrous Express, APE, EK Chain, Arias Pistons, Cometic Gaskets, B&J Transmission, Carolina Cycle, L.A. Sleeve, PJ1, Mickey Thompson Tires, Valco, Goodridge, Carlisle Belts and Gates Belts.