Respected engine builder and 25-time dragbike racing champion Tommy "Tombo" Bolton of Oklahoma City, Okla., has been waiting a long time for an all-motorcycle national event to return to his vicinity. He gets his long-awaited opportunity at round No. 2 of the Manufacturers Cup series, June 20-21.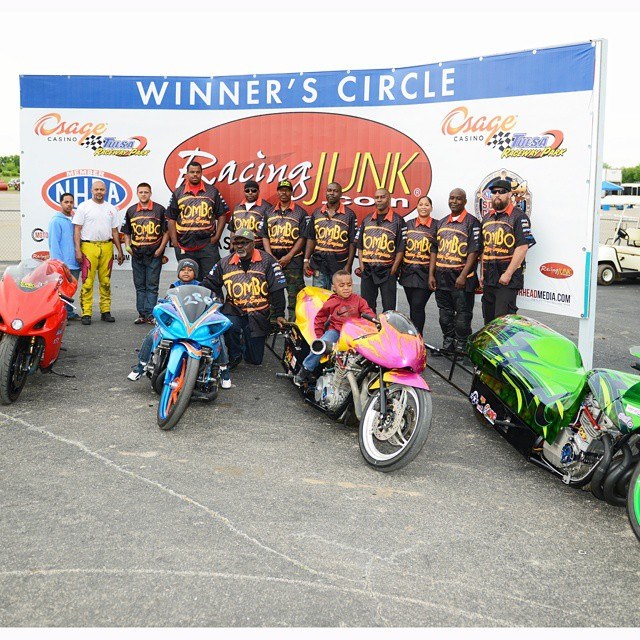 "I've been working at least 16 hours a day to get ready for this," Bolton said. "We've got seven bikes entered. We've been going crazy getting ready. We are really excited."
Tombo's team will compete in Pro Open, Crazy 8s, Top Sportsman, Street Fighter and Street E.T.
The 460 miles that separate Tombo's shop and the Man Cup at Memphis International Raceway certainly is more than a "hop, skip and a jump" away, but it's much more manageable than the over 1,000-mile trek Tombo faces when deciding to haul to what has become a motorcycle drag racing mecca in Valdosta, Ga.
There haven't been many nearby event options for Tombo since AMA Dragbike went out of business five years ago. This will be the closest the Man Cup series has come to the veteran tuner's hometown since its inception.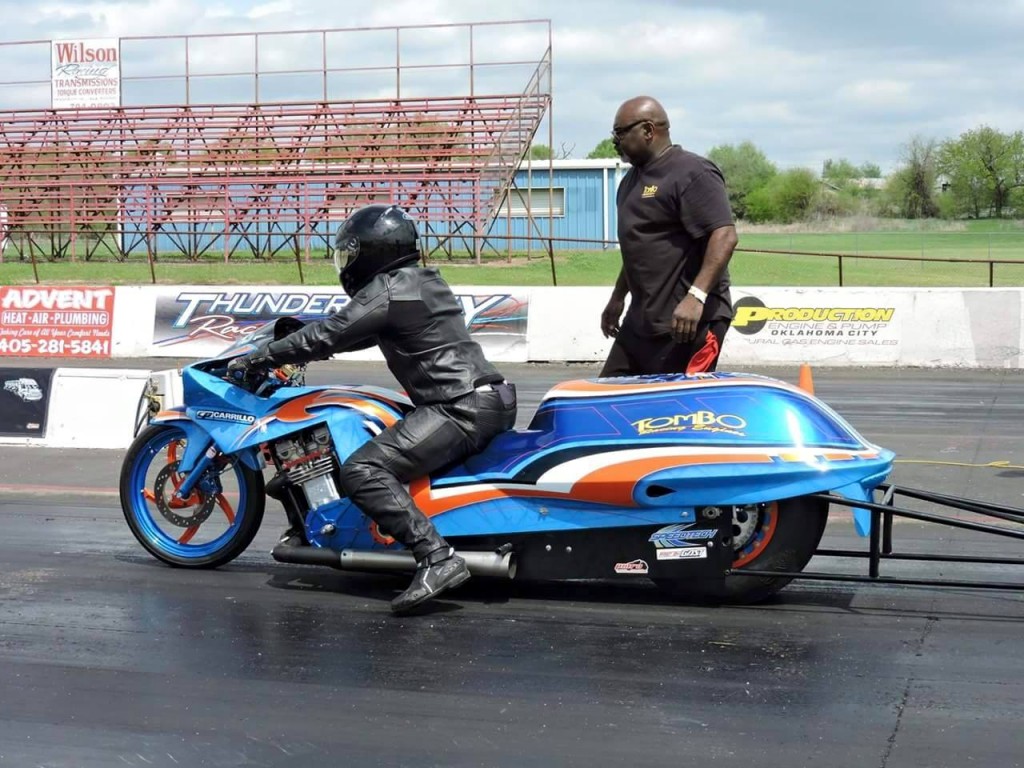 "It gives you a chance to see exactly where you stand with national talent," Bolton said. "We do well racing against some tough guys in our area, but Glen Nickelberry (Tombo's longtime Funny Bike racer) and I have always wanted to go to the big races and win."
Nickelberry will be competing aboard his wildly-painted, unmistakable Funny Bike in the Man Cup's Pro Open class.
Bolton and Nickelberry's partnership dates back to the mid-90s. Together the duo has amassed over 80 victories and finished in the top five in the AMA Prostar points series multiple times.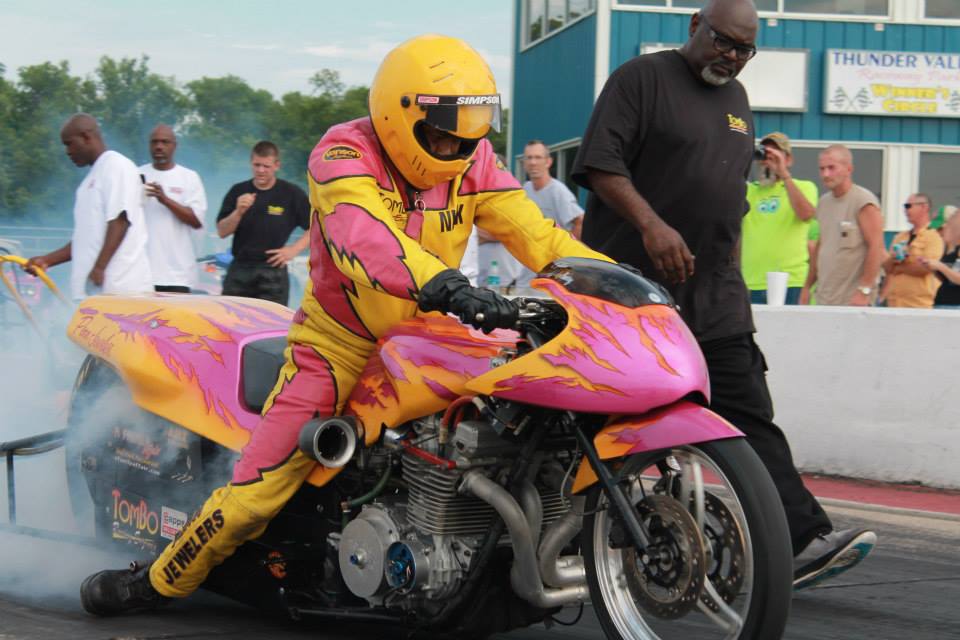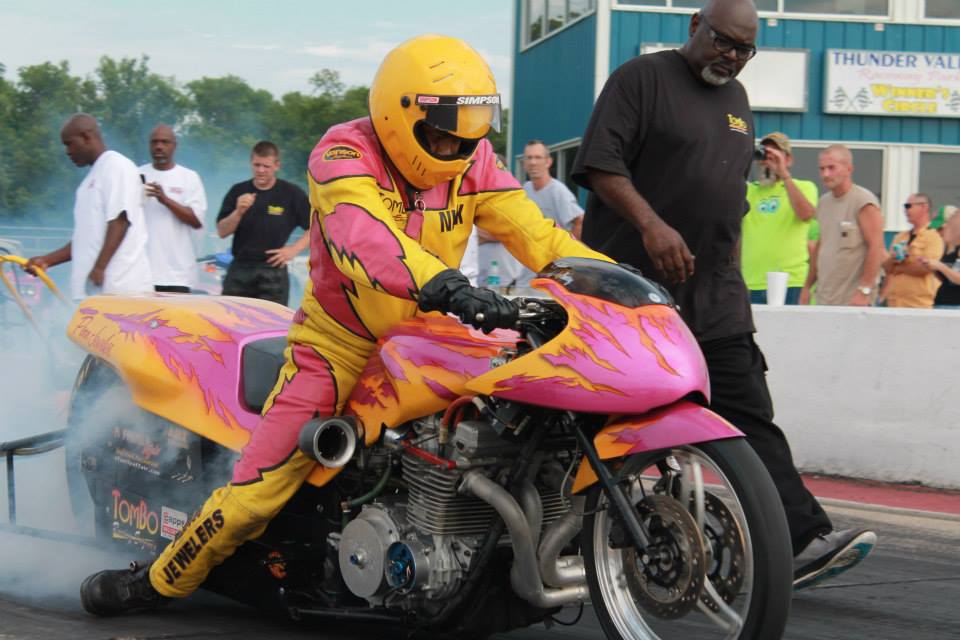 As far as the last time Bolton and Nickelberry entered a national event together, it's been so long Bolton can't recall.
"Obama certainly was not president," laughed Bolton.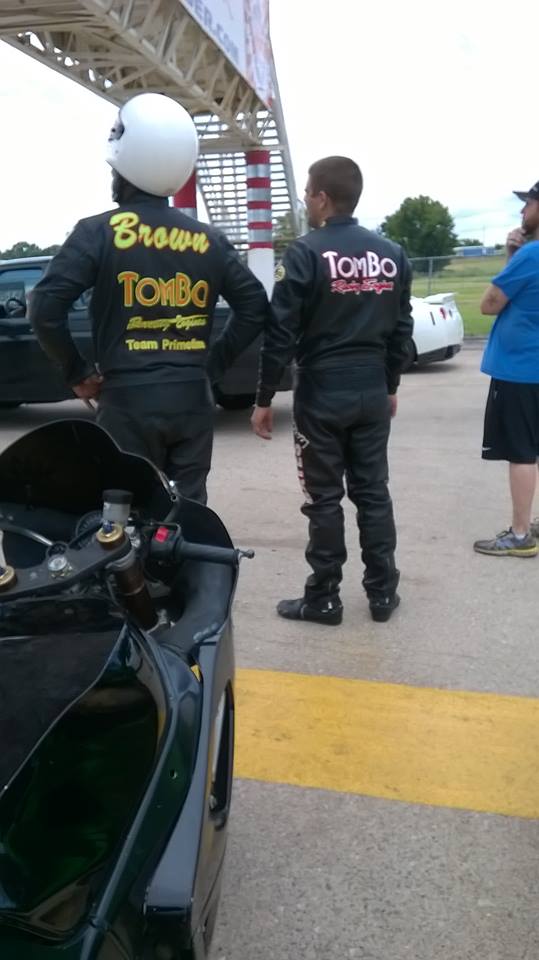 The event gets underway with a test and tune session on Friday, following official qualifying on Saturday and eliminations on Sunday.
Give Tombo a call after the race and mention Cycledrag to see what he can do for you.