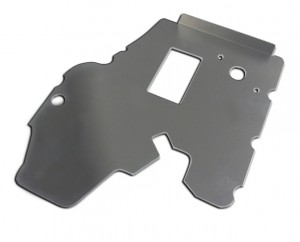 Now available for the Suzuki Hayabusa is a redesiged oil pan baffle that reduces oil starvation from hard accelleration, braking and sideload G-forces.  Perfect for cut stock oil pans.
Features:
Quick and simple installation

Works with most oil pans including those with swinging pick ups.
Installation:
Removed oil pan and pick up leaving the O-ring in place

Install baffle

Reinstall pick-up using a small amount of silicon or gasket sealer

Reinstall oil pan.