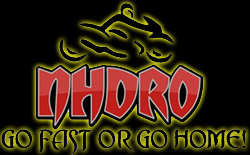 The Brickyard wasn't the only Indianapolis speed facility to echo with the smooth sounds of turbocharged powerplants this past weekend, as the Midwest's largest motorcycle drag racing series—the NHDRO—opened it's season at Lucas Oil Raceway on the west side with the May Bike Fest.
In fact, weighing in at 1300cc, a McIntosh Machine & Fabrication Pro Street turbocharged Suzuki Hayabusa puts out only 25 horespower less than its much larger, twin-turbo, V6 cousins over at the Speedway. And a Pro Street bike puts that horsepower to the ground through one small, street-legal tire—not two massive slicks.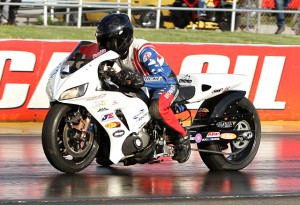 Frankie Stotz and his Honda CBR1000RR don't even need 1300cc's to get the job done. Second generation racer Stotz was the underdog in the final against Bud Yoder, who laid down a 6.98 at 208.68 mph while taking out number 1 qualifier Jeremy Teasley in the semi on his new 'Busa. Stotz took the tree, but after near-equal 60 foots the Honda wheelied. Yoder thought he had the race in the bag until the 'Busa skated out of the groove. As he pedaled it back towards the racing line, he saw the white Honda streak past for the 7.24 to 7.45 win. Ryan Schnitz won Pro Street B on the John Drake-owned "Ambition"—sister bike to Teasley's "No Fear."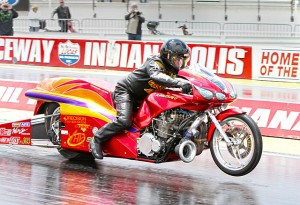 Turbos were the power-adder of choice in the Schnitz Racing Pro Comp eighth mile class this weekend as well. But the turbo-methanol Kawasaki Funnybike of champion Mark Paquette struggled from the moment it rolled out of the trailer. Paquette made it to the semis, where he was put back on said trailer by Chris Cutsinger.
Although Cutsinger's turbo 'Busa continues to develop positively, it was positively no match in the final for the finely broken-in gas/turbo/nitrous Kawasaki of rider Keith Lynn and owner/tuner Roger Gordon. The term "bracket bike" gets thrown around a bit too often, but certainly applied to the candy apple red Kaw this weekend. Lynn qualified number 1 with a 4.11, ran 4.11 in round 1 of eliminations, slipped to a 4.13 in the semis, and rebounded to an .11 in the final for the win over Cutsinger's 4.47.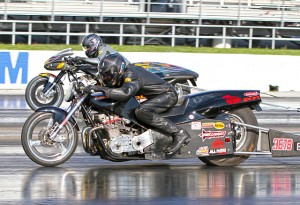 Ohio's Bradley Shellhaas fought his way through the Route 21 Top Gas 8.20 index field from the number 1 qualifying position to take the win over Greg Mallett in the final. Shellhaas' .015 light was the prime determining factor as both bikes ran within .001 of each other.
With Jeremy out in Pro Street, the Teasley family honor rested on the shoulders of his younger brother Cameron in Catalyst Racing Composites Crazy 8s. And despite giving up the tree by a wide .016 to .093 margin to fellow finalist Joe Robbins, Cameron was able to collect the win when Robbins broke out. Number one qualifier (and class champion) Ron Arnold uncharacteristically lost in round 2.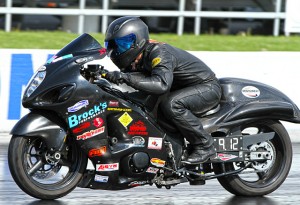 Tsukigi Racing Streetfighter is the only class that waited to the 2014 opener to decide the 2013 champion, and that honor went to Ben Knight on Saturday, with Nathan Hollingsworth winning the delayed race. Knight lost in round 1 on Sunday to yet another Teasley—oldest brother Brandon—who then lost to Keith Bobo in round 2. Bobo lost round 3 to finalist Shawn Books, who lost a double-breakout final to Ryan Schnitz. Number 1 qualifier Bernard Varner lasted until round 3.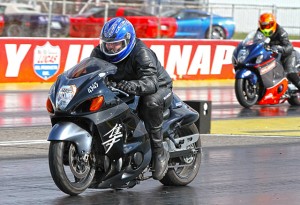 Eric Cooper drove his old school Kawasaki dragbike around Kyle Olson's 'Busa in the final of Millennium Trailers Super Comp for that 8.20 index class win. Number 1 qualifier Brian Selner went down early in round 1.
The May Bike Fest included a visit by the always popular, shriekingly loud, 2-stroke Super Eliminator bikes—including a Water Buffalo Suzuki all the way from Australia! But Thad Neeld only had to come from Ohio to take the win when Gary Conners redlit in the final.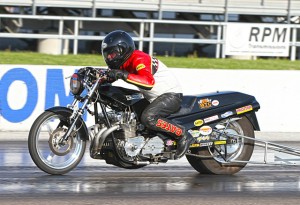 G&G Metal Spinners Pro ET wins went to John "Spooky" Markham over Jim "Put it on the Underhill tab" Underhill on Sunday, while Underhill won Saturday's race over Tim Ganey in the final.
Markham's son Dalton Markham beat Shannon Clem in Friday's Pro ET Quick 16 final, while Quinn Orand won Friday's Street Quick 16 final over Sam Perry
In addition to his Streetfighter championship, Knight also won Sunday's Kevin Dennis Insurance Street ET in a double breakout final over Chris Doty.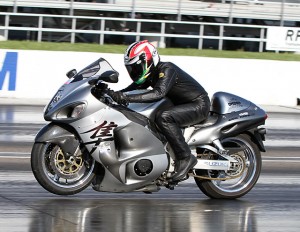 Port-Tech Grudge saw hot action early as Jeremy Teasley beat Ryan Schnitz for 6 stacks in the light of day. Doug Gall and Teasley both rode the NHDRO grudge bikes to wins deep into the unseasonably chilly night.
The air was considerably warmer around the NHDRO bikini contest, where the action is always hot and humorous. Local beauty Cameron took the final round bikini win over the always-competitive Juicy and her bottle packing derriere.
The United Corvette Council brought their 2-seater, 4-wheeled beauties to the event, making laps and showing off their charms.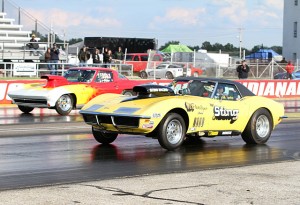 And although rain delayed Saturday's action a bit, everyone kept dry beneath KD Kanopies until they could get back on track.
Brian and Niki Welch and the whole NHDRO staff thank the NHDRO family of racers and sponsors for their support and look forward to racing again at Title Bout #19—Motorcycle Madness on June 6-8 at National Trail Raceway just west of Columbus, Ohio.
Find out more about the NHDRO at http://www.nhdroracing.com/
NHDRO thanks Schnitz Racing http://www.schnitzracing.com , McIntosh Machine and Fabrication http://www.mcintoshmachineandfab.com , Route 21 Racing Apparel http://www.route21.us , Catalyst Racing Composites http://catalystracingcomposites.com , Tsukigi Racing http://www.tsukigi.com , Millennium Trailers http://www.milltrailers.com , G&G Metal Spinners http://www.ggmetalspinners.com , Kevin Dennis Insurance http://www.bettercoverages.com , Port-Tech http://www.porttechheads.com/index.html , and KD Kanopy http://www.kdkanopy.com .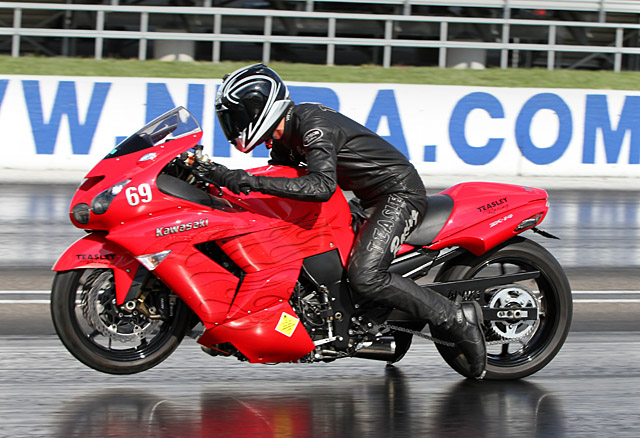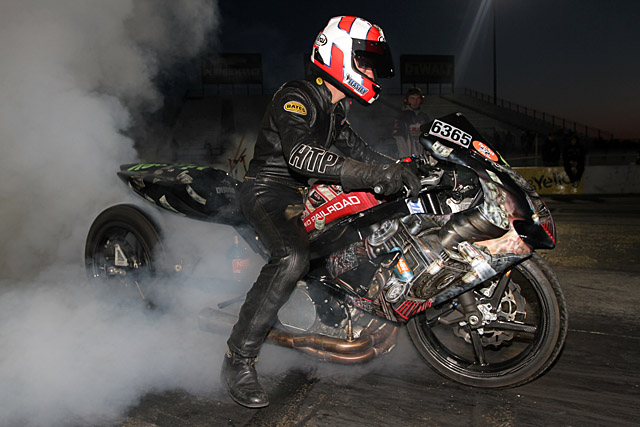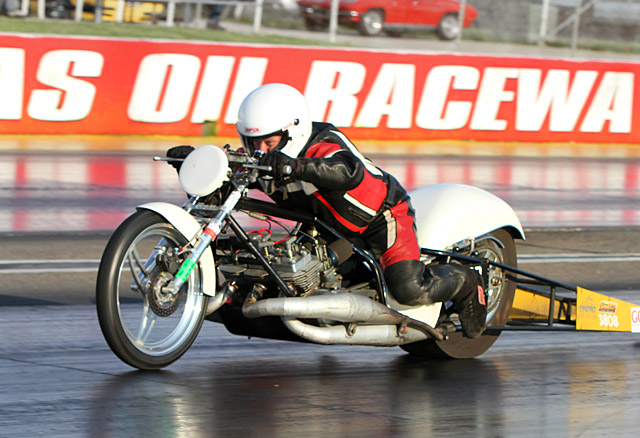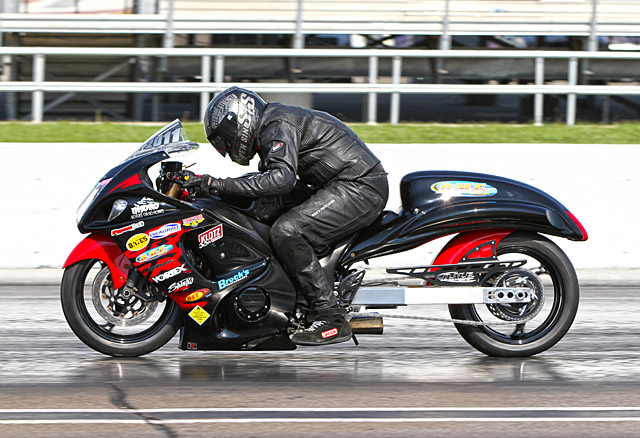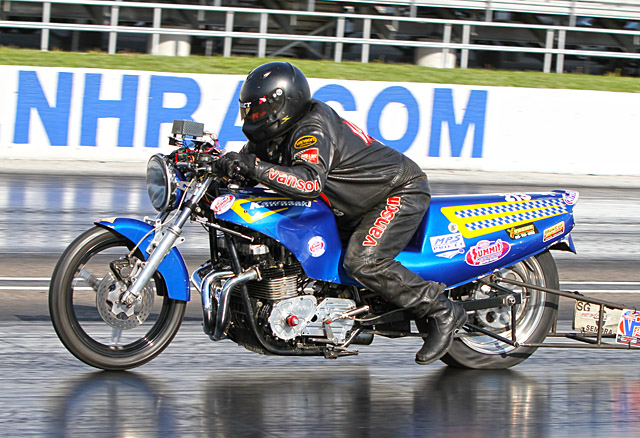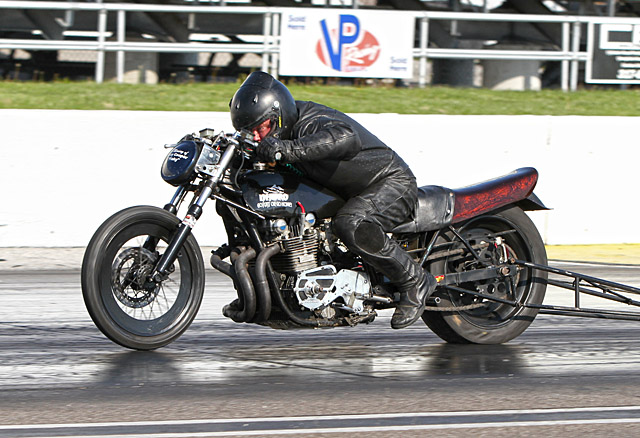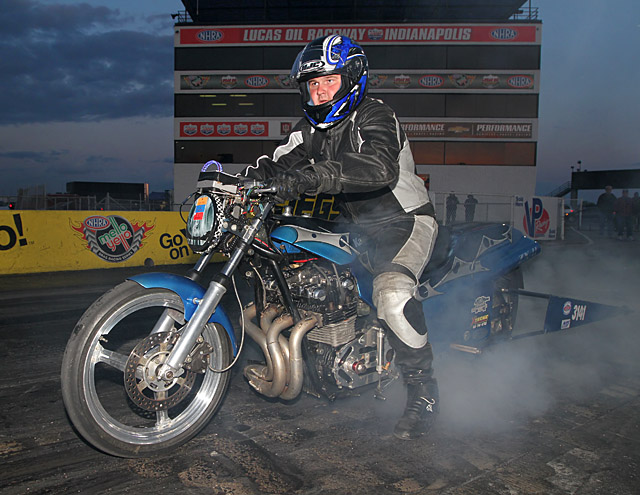 This report was prepared by Tim Hailey. Enjoy everything there is to read, see and watch about motorcycle drag racing and more at http://www.eatmyink.com