Precision Service Equipment/Star Racing teammates Angelle Sampey and Cory Reed hit the road for the second of 16 events for Pro Stock Motorcycle class and land at zMAX Dragway in Concord, North Carolina for the NHRA Four-Wide Nationals presented by Lowes Foods.
 Cory Reed: Learning His Way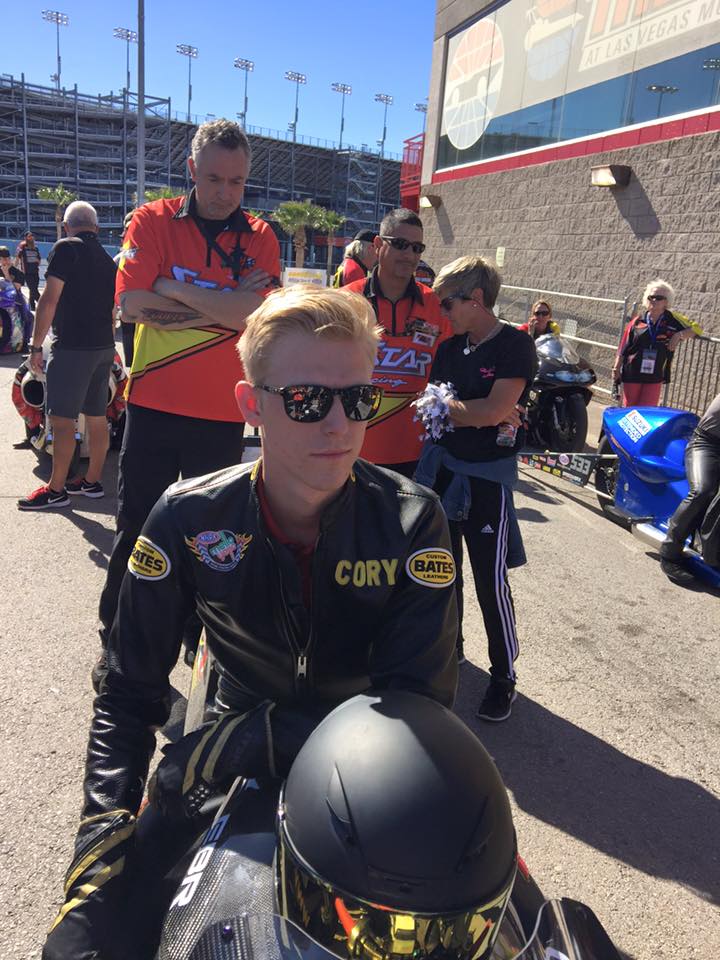 In just his third race of his career, Rookie of the Year contender Cory Reed has yet to participate in the quad-style race but does have a lot of experience within his team to help him adjust quickly to this particular format.
"I went and watched on the line when Angelle ran last year," said Reed. "I've got a good idea of how it works but it's still going to be weird at first because it's so different."
Reed posted a 6.950-second pass as his best effort at the first event of the season in Gainesville, Florida but missed the bump spot for the extremely competitive 16-motorcycle field by 0.012-seconds. Since Gainesville, Reed has continued his seat time on his Eric Buell Racing motorcycle through competition at The Man Cup held at South Georgia Motorsports Park in mid April.
"I'm going to the Four-Wide with an open mind," he said. "The Man Cup was good practice. I was able to do some testing on the bikes and I figured out the shift points a little better. I think it's definitely gonna go a lot smoother this weekend."
Angelle Sampey: Ready to Shatter Career Best Numbers at Four-Wide Nationals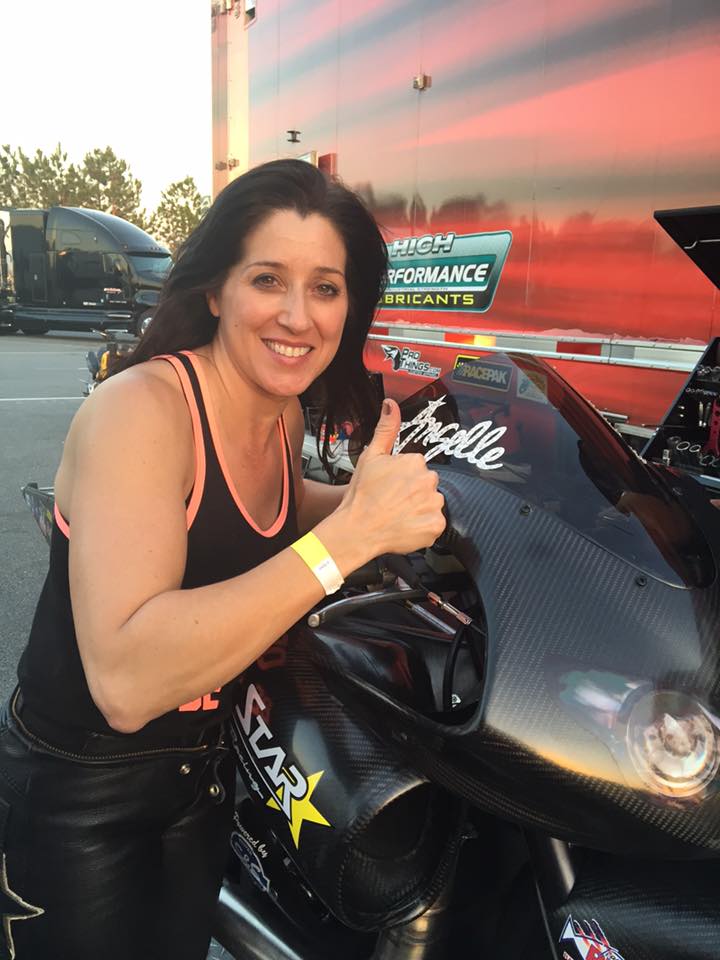 Three-time NHRA Pro Stock Motorcycle Champion Angelle Sampey ran her career best elapsed time at the NHRA Four-Wide Nationals in Concord, N.C. in 2015 with a 6.847-second pass. Sampey voiced her confidence with her brand new Buell and her PSE/Star Racing team to help not only run faster than last year but surpass her current career best numbers.
"I know my motorcycle is capable of doing it," said Sampey. "I know George, Ken, and all the Star Racing guys are capable of doing it too. They've given me a bike that'll go in the 6.70's for sure. I know we can do it."
This will be the second time Sampey will enter the NHRA Four-Wide Nationals and is still coming around to the uncommonly formatted event.
"I know the fans love the Four-Wide and enjoy watching it," she said. "I've never actually sat in the stands and watched it; I've only raced it. As a racer, it's hard to stage against one person and when you make it against three other people, it makes it difficult. I'll try to get the best lights I can but depending on what lane you're in, sometimes you are looking at the wrong side of the tree as you stage but I'll handle it and I know our team will do well."
Qualifying for Cory Reed and Angelle Sampey at the NHRA Four-Wide Nationals presented by Lowes Foods will begin on Friday, April 22nd at 4:30 and 6:30 p.m. (ET).