NHRA officials announced today that Southland Truck & Trailer, a leading distributor of high-quality heavy duty trucks and trailers, has been named the Official Heavy Duty Truck Dealership of NHRA.
"Through this great sponsorship we hope to bring people and trucks together," said Matt Morales, founder and president of Southland Truck & Trailer. "It's a big deal for us to be involved with NHRA and I know this relationship will be mutually beneficial. We plan to utilize this sponsorship to bring exposure to our company and at the same time to introduce more people to the sport of NHRA drag racing."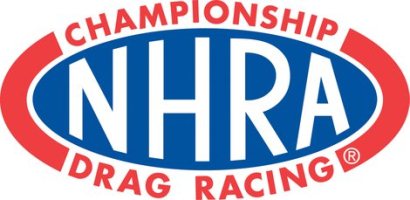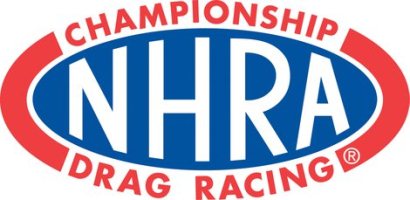 As part of the exclusive, multi-year agreement, Southland Truck & Trailer is providing NHRA with tractors and trailers to add to its traveling fleet of vehicles that transport equipment to each NHRA Mello Yello Drag Racing Series event. In turn, NHRA is providing Southland Truck & Trailer with multiple exposure opportunities through a variety of NHRA marketing platforms as well as track signage at every NHRA Mello Yello Series national event. In addition, Southland Truck & Trailer will have the opportunity to use the NHRA mark in its advertising and promotional campaigns.
"We are pleased to announce Southland Truck & Trailer as an NHRA official sponsor, one that is vital to our business as we transport the essential equipment it takes to run the NHRA Mello Yello Series during our 10 month season," said Gary Darcy, NHRA senior vice president of sales and marketing.  "In turn, we are confident we can assist Southland Truck & Trailer with their marketing objectives by helping them identify more potential customers through their association with the NHRA."
Southland Truck & Trailer, with headquarters in Fontana, Calif., offers a large inventory of high-quality new and used heavy-duty trucks and trailers. For more information about Southland Truck & Trailer, please see southlandtrucksinc.com.
Headquartered in Glendora, Calif., NHRA is the primary sanctioning body for the sport of drag racing in the United States. NHRA presents 24 national events featuring the NHRA Mello Yello Drag Racing Series, NHRA Lucas Oil Drag Racing Series and NHRA J&A Service Pro Mod Drag Racing Series. NHRA provides competition opportunities for drivers of all levels in the NHRA Summit Racing Series and the NHRA Drags: Street Legal Style presented by AAA. NHRA also offers NHRA Jr. Street for teens and the Summit Racing Jr. Drag Racing League for youth ages 5 to 17. In addition, NHRA owns and operates five racing facilities: Atlanta Dragway in Georgia; Gainesville Raceway in Florida; National Trail Raceway in Ohio; Lucas Oil Raceway at Indianapolis; and Auto Club Raceway at Pomona in Southern California. For more information, log on to NHRA.com, or visit the official NHRA pages on Facebook, YouTube and Twitter.