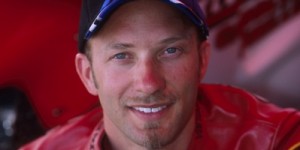 The celebration of winning the NHRA SuperNationals was short lived for past Pro Stock Motorcycle champion Matt Smith.
psm_winner Smith, of King, NC, was notified by officials of the Al-Anabi Racing organization they were pulling his sponsorship effective immediately.
"I got a call this past week from the Al-Anabi Racing Organization stating that they were done with me and many other teams," Smith said in a prepared statement. "I'm not sure exactly what is going on, but I do know that we now have no sponsor. I am sure there will be more details to come, but that's all I know at this point."
This news caught Smith totally off guard and as a result has his 2011 season is in limbo.
"We are in a real tough spot. We will not be racing at the ADRL Topeka race this weekend. We will however be at the NHRA Norwalk race, but that will be it, unless I can find a sponsor for the rest of the year."
After running the last two seasons as one of the better funded teams in the class, his racing survival depends on securing a new sponsor.
"I just don't know what to do at this point. We have no money, and you obviously need money to race. We are looking hard for sponsorship. Hopefully we can find something that will keep us out here.