In December Cycledrag.com reported NHRA Pro Stock Motocycle racer Shawn Gann was invovled in a life-threatening accident while testing a customer's dirtbike near his shop in Stoneville, N.C. Gann sustained a skull fracture and was on a breathing machine for some time.
The outpouring of support was amazing. The article was shared more than 8,000 times, with hundreds of prayers and well wishes.
Cycledrag.com is pleased to report Gann is back at work at his speed shop and is well on the road to recovery.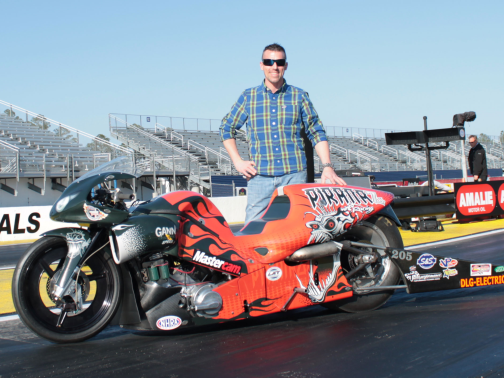 Cycledrag.com thanks all of those who kept Gann in their thoughts and prayers.