When Sam Wills won the season-opening ManCup motorcycle race last month at Valdosta, Ga., in the process covering the drag racing quarter mile at a personal best 5.88 seconds with a booming speed of 243 miles per hour, it was his first victory on a Top Fuel bike in 30 years.
No one expects it to be his last.
The resident of Edmond, Okla., isn't a late bloomer. He just took a 25-year hiatus from active competition to build motorcycles for others including several of the riders who will oppose him this week when the ManCup returns to Rockingham Dragway.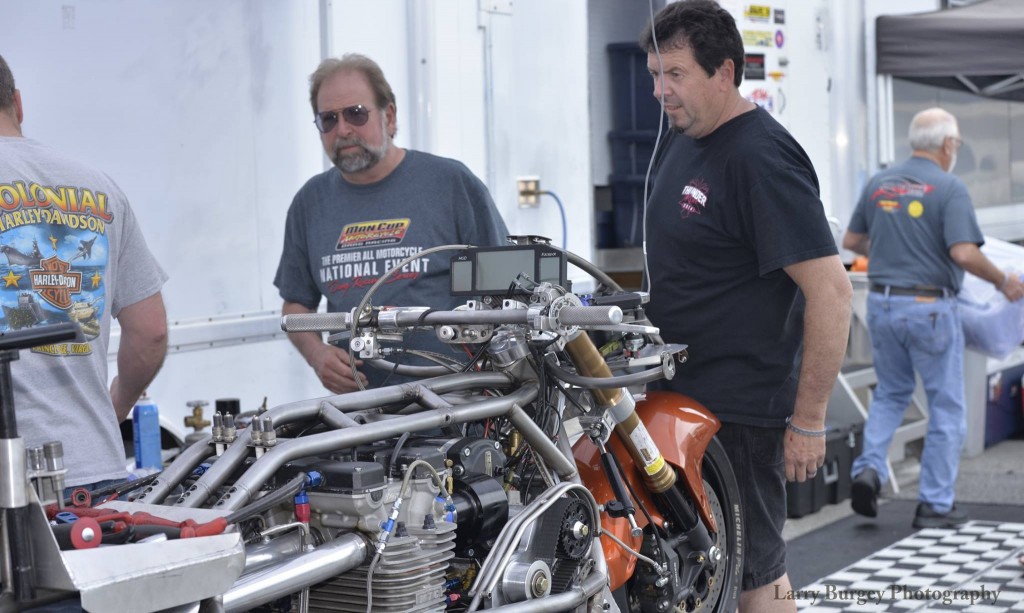 A master fabricator who owns Innovative Frameworks and is General Manager at the adjacent OKC Thunder Cycles, Wills already was a Top Fuel bike legend when he hung up his leathers and went to the sidelines.
He was just 20 in 1975 when he won his first Top Fuel race at Fremont, Calif. Now, at 61, he is expected to challenge close friend Larry "Spiderman" McBride of Newport News, Va., Dave Vantine of Hamilton, N.Y., Takeshi Shigematsu of Iyo Ehime, Japan, and veteran Chris Hand of Nauvoo, Ala., for the 2016 ManCup championship.
Wills found himself back in racing leathers and helmet while trying to sort out chassis problems on a friend's bike. That was a year ago and now it's going to be hard to get him off the potent Nitro Conspiracy bike he campaigns for owner Mike Dryden.
Before taking his quarter-century break, Wills won three series championships in Top Fuel and, although the NHRA didn't crown a Top Fuel Bike Champion, he did win the biggest event in the biggest series when he prevailed in the 1984 U.S. Nationals at Indianapolis, Ind.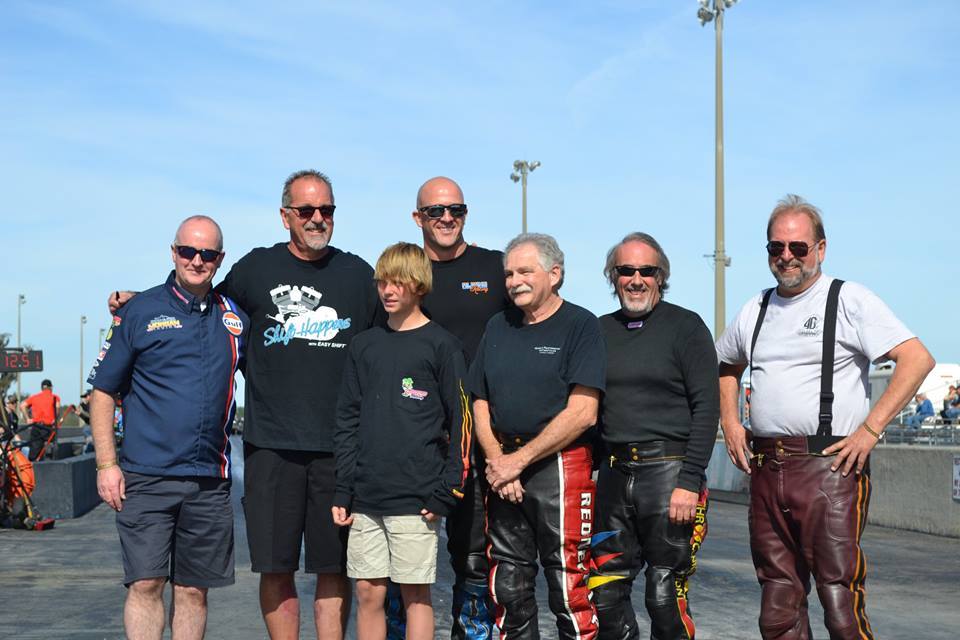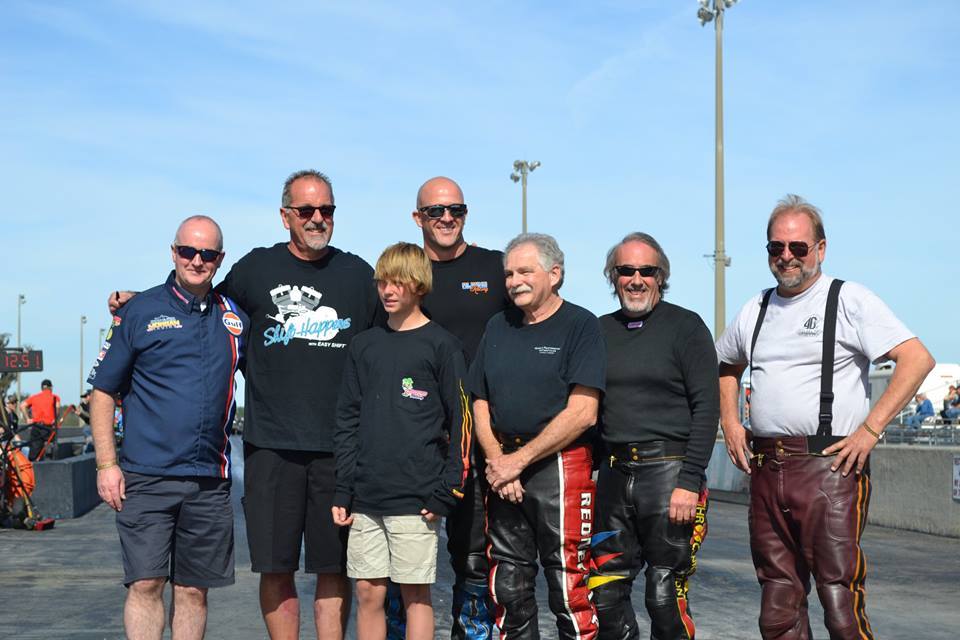 In fact, on the infrequent occasions that the NHRA ran Top Fuel motorcycles, Wills was a top performer. In addition to his Indy win, he was the No. 1 qualifier at the NHRA World Finals at Irvine, Calif., in 1981 and at the NHRA Southern Nationals at Atlanta, Ga., in 1983. Both times he went to the semifinals.
A contemporary of Russ Collins, McBride, the late Elmer Trett, Hand, the late Jim McClure and Terry Vance, who won four times in Top Fuel before opting to focus on Pro Stock, Wills also was a running buddy of Bo O'Brochta, who made a name for himself on the NHRA tour as rider of the Terminal Van Lines Top Fuel bike on which he won the 1980 U.S. Nationals, beating McBride in the money round.
Wills, who built the original Terminal Van Lines bike, also handled the restoration that led to its permanent display at Don Garlits' Museum of Drag Racing in Florida.
In addition to Top Fuel, ManCup champions will be crowned this week in Pro Fuel, Pro Open, Pro Street, Pro Modified, Real Street and a variety of sportsman categories including Super Comp and Crazy 8s.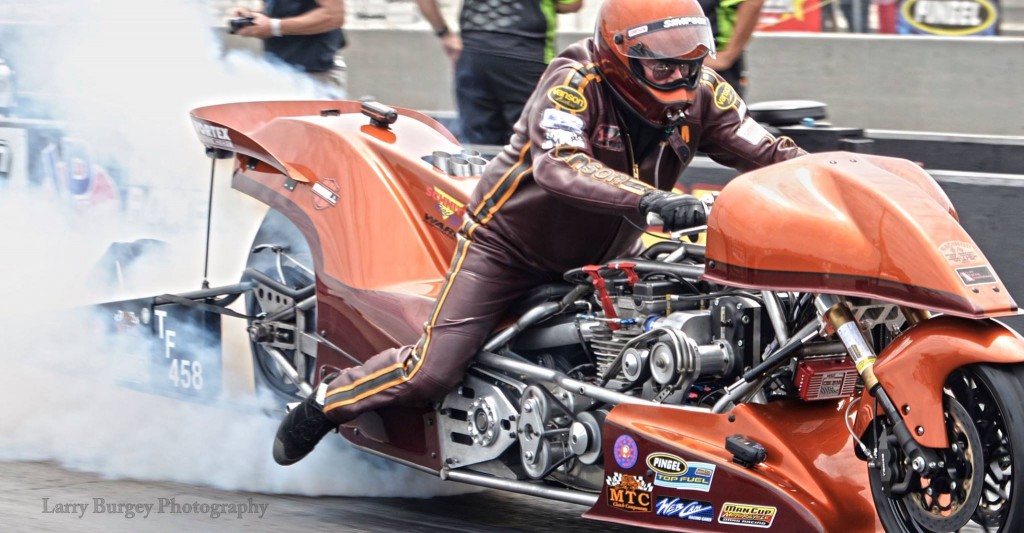 A weekend pass, good for Friday's 2 p.m.-to-8 p.m. test-and-tune as well as Saturday's qualifying and Sunday's eliminations is $40. Daily admission is $20 on Friday, $25 on Saturday and $15 on Sunday. Kids 12 and under are free when accompanied by a ticketed adult.