NHRA Pro Stock Motorcycle riders Hector Arana Sr. and Matt and Angie Smith visited the W.G. Hefner VA Medical Center on Thursday in support of the U.S. Department of Veterans Affairs Million Veteran Program.
The Million Veteran Program (http://www.research.va.gov/mvp/default.cfm) is a national, voluntary research study to learn how genes affect health and how it can benefit veterans. Recently, MVP crossed the 500,000-member mark.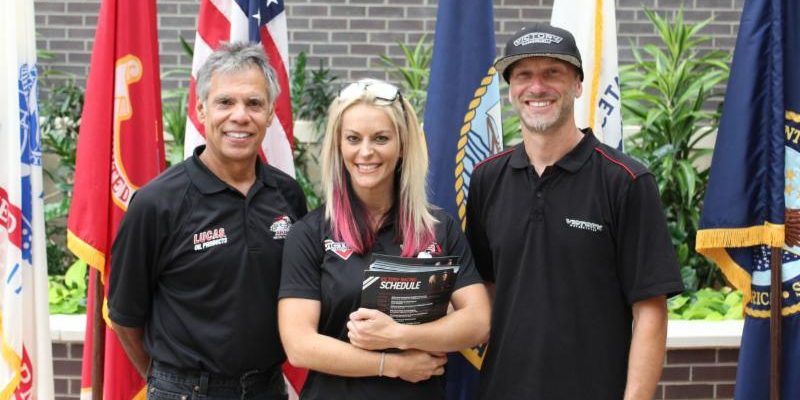 Arana and the Smiths met with numerous veterans at the hospital, signing autographs and spending time with our nation's heroes.
"Our veterans really are our MVPs," Arana said. "They have all signed up to serve and protect us, and we hope the MVP program will find ways to help with their health. We owe it to them to do the best we can to help them, and it was a privilege to meet many of them today."
The Hefner VAMC is able to serve as primary and secondary health-care providers to more than 287,000 veterans in the Central Piedmont Region of North Carolina, which includes the cities of Charlotte and Winston-Salem.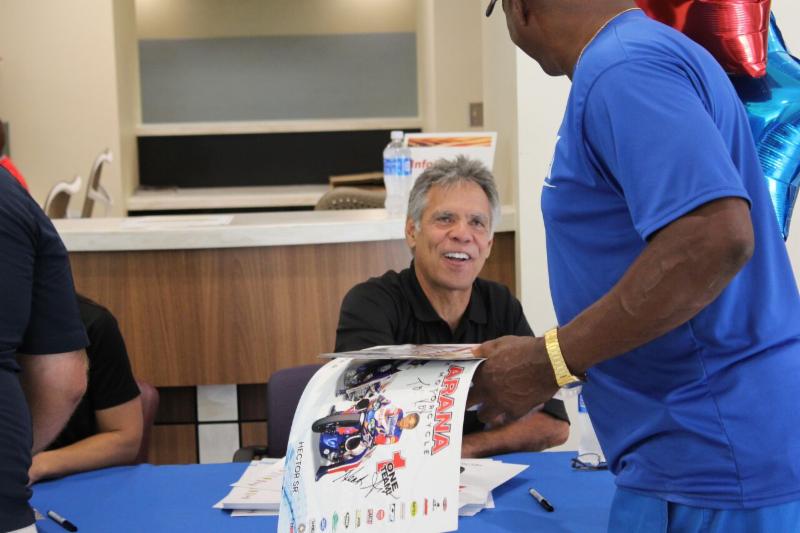 The VA Research and Development team launched MVP to learn more about how genes affect health and to help improve health care for veterans. MVP will establish one of largest databases of genetic, military exposure, lifestyle, and health information. Research could lead to new ways of treating and preventing illnesses in veterans.
"It was awesome to get to spend some time with our veterans," Matt Smith said. "They all pledged to serve our country, so to give back any way we can is an honor for Angie and I. We learned a lot about the Million Veteran Program and what it's all about, too. It's a great program, and we hope it helps a lot of vets."
Several vets signed up for the program while the racers were present, too.
"It was wonderful to get to meet some of our heroes," Angie Smith said. "We can never do too much for our veterans, and to be able to talk to them and hear their stories is awe-inspiring."