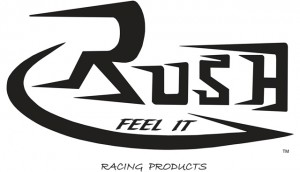 AHDRA Headquarters is pleased to announce that Rush Racing Products has just announced that they will continue their support of the 2012 AHDRA Screamin' Eagle Championship Series.  It's great to have Rush back on board for 2012 as the "Official Exhaust of AHDRA" plus sponsoring three classes – Pro Fuel, Pro Gas and Super Eliminator.
AHDRA President Craig Tharpe stated, "We are pleased to have the folks at Rush Racing Products continue their support of our organization. It represents the perfect scenario of how sponsorship is supposed to work.  Rush's involvement with AHDRA has allowed them to expand their reach and increase sales of their innovative products. We can't say enough about how good it is to work with Terry, Lou, Adam, Jeremy, Katfish and the whole Rush team."  We look forward to many years of growth for both of our organizations throughout this relationship.
To find out more about the products available from Rush Racing Products, visit them online at www.epiflex.com.