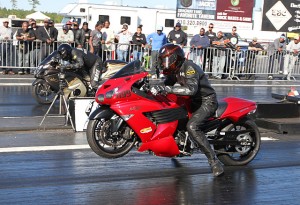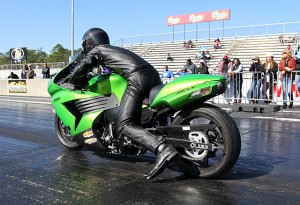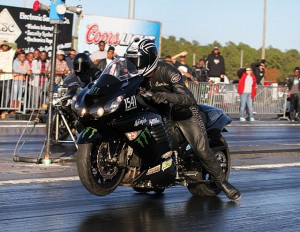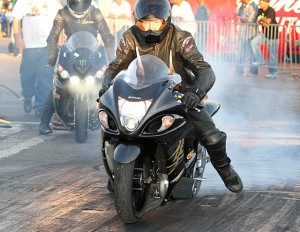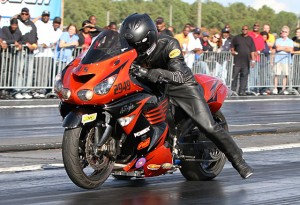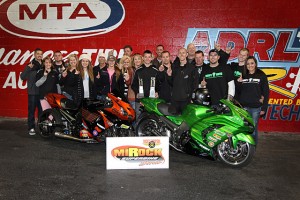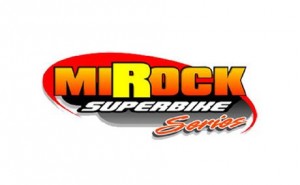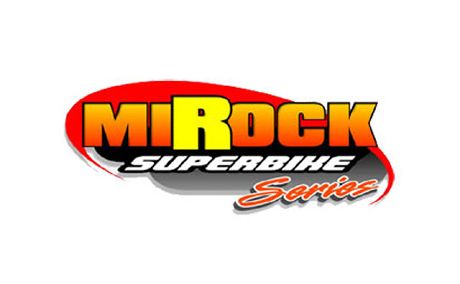 South Carolina trucking magnate and race team owner Roger Starrette spent the first two weekends of November unloading his trailer-full of nitrous-huffing, Kawasaki ZX14s—winning races and securing yet another championship.
The month started off at Rockingham Dragway, home of the Lee's Performance World Finals—the last race of the year for the Mickey Thompson Performance Tires MIRock Superbike Series. Multi-time DME Real Street champ Jeremy Teasley was set to score another championship on an RS ZX14, as long as the team didn't misstep and allow Johnny "Turbo" Dobrin to slip past them on his Exoticycle, turbocharged, Suzuki Hayabusa.
"We went into Rockingham with a decent tune-up from the last race on Jeremy's bike—a win at Maryland," said Starrette. "Instead of trying to set records, we just focused on winning the race." Teasley qualified number 1, with teammates Cameron Teasley, David Merks, Mark Billiter and Chris Moore all making the top 7.
"Our other bikes were getting kinda tired from being hammered on all year, and it began to show," noted Starrette. "Merks' bike (a turbo 'Busa, unlike all of the other RS bikes) just ran slower and slower. We hurt the motor on Chris Moore's bike in the first round of eliminations. He did the right thing. Even though he won that round, he told Phill (MIRock tech director Phill Davis) and bypassed the scales so Anibal (Merced, a fellow ZX14 racer) could move on. I guess that's the penalty for running that many bikes. It's hard to keep 'em all in top-notch shape, and we might downsize a little next year."
By the time Jeremy and Dobrin met in the final, Teasley already had the MIRock championship secured and, with no stress, took the win as well. It was Teasley's incredible fifth Real Street title in multiple sanctions. "We managed to qualify number 1 and win the race, clinching the championship along the way," said Starrette.
"It was a great weekend, and we finished with a bang in Real Street," said Jeremy. "Sunday, it was hard to get a handle on the bike. The weather got cool and we just kept turning it down and down, and finally got it down the track. But I knew we would. Roger knows what he is doing with those nitrous controllers." True enough.
Jeremy also won the Crazy 8s championship. "I'd like to thank Roger, Muzzy's http://www.muzzys.com, Worldwide Bearings http://www.worldwidebearings.com/ , Adams Performance http://www.adamsperformance.net, Arai helmets http://www.araiamericas.com , and big thanks to my family!"

While Teasley went south to Bradenton for the Haltech Manufacturers Cup race the following weekend, Starrette went to South Georgia Motorsports Park near Valdosta along with riders Billiter and Rickey Grayson. Different track, different rider, similar result, as Grayson took the win and Billiter the Dragbike Nation championship, as the top 3 in points at Valdosta were RS Motorsports racers.
This report was prepared by Tim Hailey. Enjoy everything there is to read, see and watch about motorcycle drag racing and more at http://www.eatmyink.com