The family of hall-of-fame motorcycle racing legend Ray Price has announced its decision to sell Ray Price Harley-Davidson/Triumph to John Morotti, an experienced businessman from Arizona who owns and operates three motorcycle dealerships in that state.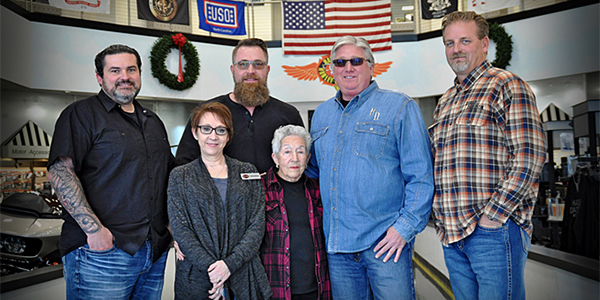 "The Price family has been honored to serve Raleigh and the greater Triangle community for 35 years," said Mark Hendrix, the dealership's general manager, on behalf of Ms. Jean Price and her daughter Robin Richardson. "Ray, Ms. Jean and Robin have built a community of loyal motorcyclists that we all consider family and who see the dealership as their home away from home."
Ray Price Harley-Davidson has been a Raleigh institution for 35 years and a cornerstone of retail and industry in the Triangle region of North Carolina. The dealership has hosted its annual Ray Price Capital City Bikefest event for 13 years, attracting an estimated one million motorcycle enthusiasts to downtown Raleigh over the years. Financial details of the sale have not been made public.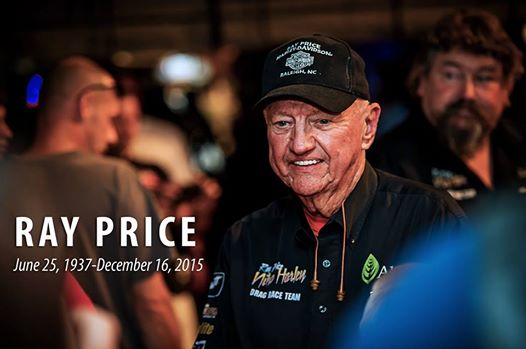 With Ms. Jean Price's decision to retire, Morotti will take ownership effective in January 2018. The dealership will continue to sell and service new and previously owned Harley-Davidson and Triumph motorcycles, operating from its current location at 1126 South Saunders Street in Raleigh. The business will continue to operate under the Ray Price moniker at this time as no decision has been made about a name change.
Ms. Jean, as she is affectionately known, is the widow of Ray Price and a matriarch of the local motorcycling scene. She and Richardson have served in an ownership role since Ray's passing in December 2015. After 35 years in the motorcycle business, they have decided the time has come to retire.
"The Price family is grateful to be handing over the controls to John Morotti, a longtime friend who's as passionate as they are about the spirit of our motorcycle riding community," said Hendrix, who will remain as general manager.
Morotti owns three award-winning motorcycle dealerships: Superstition Harley-Davidson in Apache Junction, Az., and Mother Road Harley-Davidson and Route 66 Motorsports, both in Kingman, Az. He also owns London Bridge Harley-Davidson, in Lake Havasu City, Az., the area's only genuine Harley-Davidson retail shop.
"Ray Price built an amazing dealership and family of riders here in Raleigh and across North Carolina. We're thrilled to continue that heritage," said new owner, John Morotti. "We see the growth of Raleigh as a tremendous opportunity, and we will continue the family's legacy of education and community service that's been part of the fabric of the Triangle for 35 years.
"I've known Ms. Jean and Ray Price for decades, and we intend to serve the community with our experience and our passion for motorcycling, forming new friendships and enthusiastic new riders for the next 30 years and beyond," said Morotti.
Ray Price was a Johnston County native and is an inducted member of the N.C. Sports Hall of Fame. He also is an inducted member of the American Motorcycle Association Hall of Fame, the Sturgis Motorcycle Hall of Fame, the N.C. Drag Racing Hall of Fame, the East Coast Drag Times Hall of Fame, and the National Motorcycle Museum & Hall of Fame.