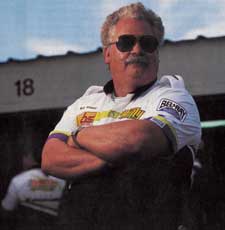 Rob Muzzy of Muzzy Performance is one of the most accomplished engine builders and tuners in motorcycle racing history. The two-wheel icon with the signature carny mustache has amassed a staggering total of 21 AMA National Championships.
Along with drag racing, Muzzy has won in road racing, dirt track and motocross. He's a World Superbike Champion and he has been atop the podium for a pair of Daytona 200s. The man knows how to win.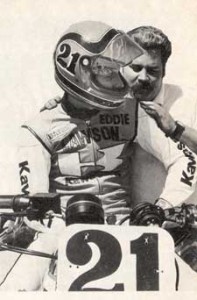 Although Muzzy is not currently fielding a drag racing team, his company continues to offer some of the most technologically-advanced, go-fast parts the industry has to offer. His Kawasaki ZX-14 exhaust kits, turbo chargers, big bore kits and nitrous systems are still widely popular and successfully utilized in motorcycle drag racing.
Muzzy was forced to step away from racing for a bit when the economy took a downturn. His company discovered a high demand for products in the side-by-side (i.e – the Kawasaki Teryx) market and had to go after it.
Even though he has taken a hiatus from dragbike racing, Muzzy's heart is still in the sport and some of his greatest memories come from the drag strip.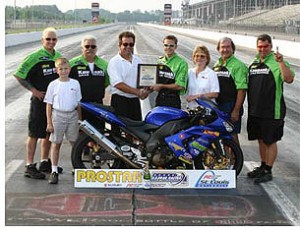 "It's what I started out doing. It's like my first love," Muzzy said. "I've really enjoyed it and I look forward to doing it again sometime in the future."
Muzzy really admires the strong grassroots following motorcycle drag racing has.
"Just about anyone can compete. It's not that way in other forms of motorcycle racing," Muzzy said. "It's normal everyday people. I thought that was pretty cool."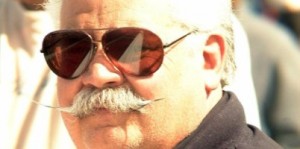 In 2002 Muzzy's biggest dragbike racing complaint was he felt the sport refused to evolve. Most racers were still using a 70s or early 80s-based motor.
Muzzy is very pleased to see the influx of the more modern machines.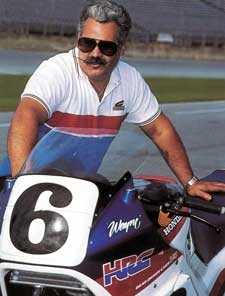 "It has changed big time. It was stuck in the past but now it is not. Using a new motorcycle gives the racer a much better chance of getting support," Muzzy said. "There are not many businesses that can sustain on doing anything with a KZ as opposed to a Ninja."
Muzzy gave us a list of his three most memorable drag strip accomplishments. It wasn't easy to narrow it down because he fondly remembers a multitude of street bike success with Rickey Gadson and Ryan Schnitz.
Muzzy's top 3 motorcycle drag racing memories
3) The Kawasaki zx-14 NHRA Pro Stock Motorcycle Project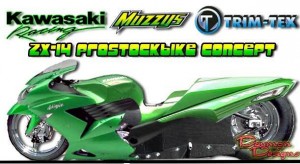 "It took a tremendous amount of work. And trying to get it competitive in the NHRA was a real challenge. It's a real shame the economy took a turn for the worse when it did because financially we were just not able to continue with the bike, and I really think we were only about a year away from making it competitive. It was a labor of love. I still have the bike. It's sitting in our showroom gathering dust."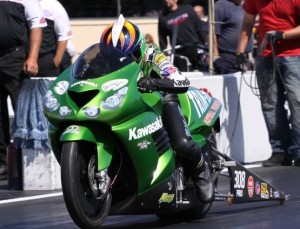 "NHRA is a tough deal to compete in and if you are trying to do something different than status quo, the political situation is tough. But in the end when they saw that we were serious, the NHRA really did start to work with us and gave us a few breaks."
"When you tell them you want to go fast on a combination that no one has ever tried before they kind of say, well that's not our problem. But after we showed them we were serious and spent a year working on it and they realized we wouldn't be blowing anyone's doors off they said, "let's give these guys a weight break.""
"We got to where we could qualify, and back then if you could qualify you could win."
"I think if there was an opportunity to allow us to continue with that bike I'd be interested. I think it could be competitive and I would like to see it."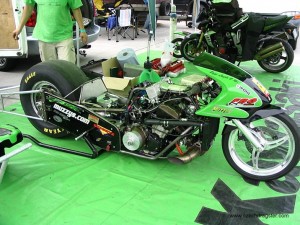 2) The Groundbreaking Muzzy Kawasaki ZX-12 Pro Mod Bike
In an effort to see the sport evolve, Muzzy built a Kawasaki ZX-12 Pro Mod bike to compete in a class long dominated by GS and KZ based engines. The motorcycle made it down the track one time at the 2004 AMA/Prostar race at Atlanta Dragway with Ryan Schnitz recording an impressive elapsed time of 6.83 at 196 mph. That stout run effectively sealed the motorcycle's departure from the class based on the uproar of complaints by other competitors.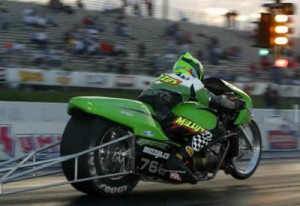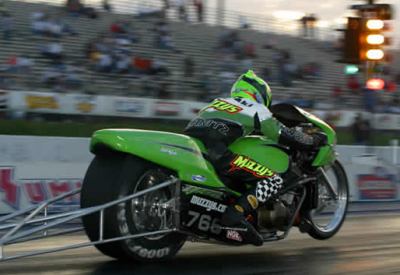 "Building the bike was really different for us because everything about it was something we had no experience with. It was very unusual. The class was dominated by nitrous Suzukis and this was a modern water-cooled, turbo-charged Kawasaki. There was controversy before it even got built. Guys started complaining before they even saw the bike."
"Then we went out and made a pass and it ran competitively, and that was the end of the bike because everyone complained. We ended up selling it. It went to Europe. But the fact that it did make it down the strip and made a good pass was very exciting to me."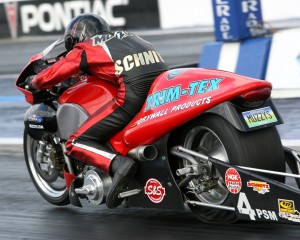 1) First NHRA National Event Win on the Muzzy/Trim-Tex Buell in Chicago
"It was special for one reason and that was because our primary sponsor, Trim-Tex was there. Joe Koenig was really excited. He's a great guy and he really helped us a lot. Winning was great, but winning in Joe's hometown and having him there is what made it really special."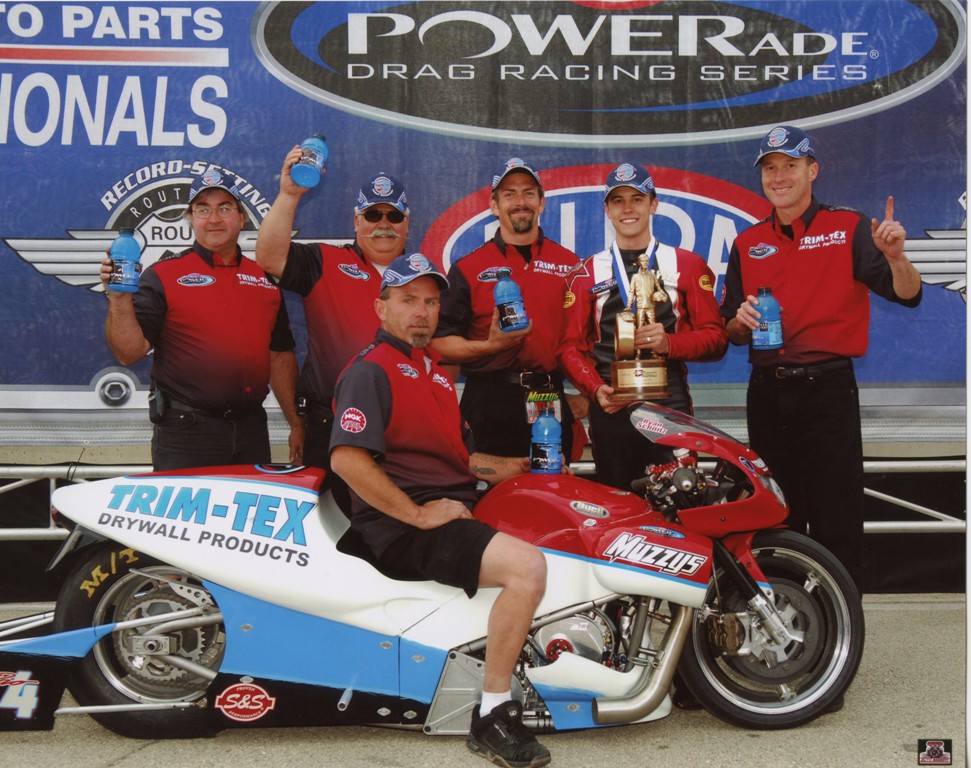 Will we see Rob Muzzy and his crew back at the drag strip? Based one the fact that drag racing is his first love, it's hard to rule it out.
In the meantime check out all the great component Muzzy's offers to the drag racing world here –