It's been a strange, difficult and confusing year for just about everyone in motorsports, including quickly-rising Top Fuel Motorcycle star Dave Vantine who tells Cycledrag he will be unable to attend the upcoming Man Cup race at Dragway 42 in West Salem, Ohio, July 11-12.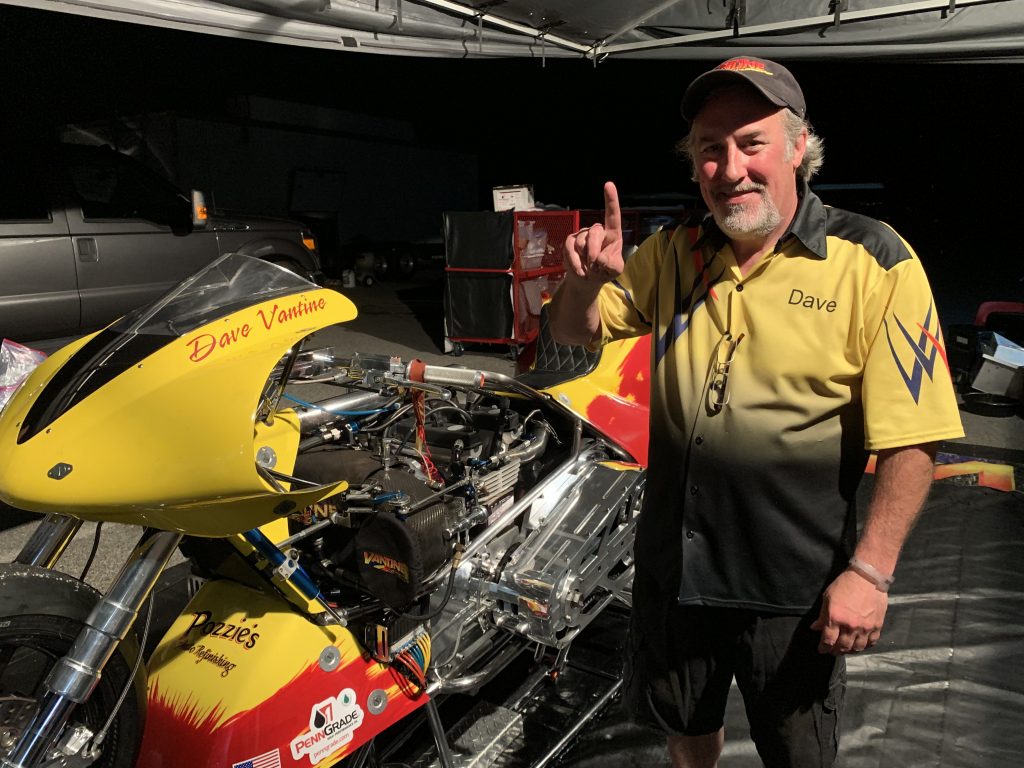 Vantine says key members of his team are scattered all about the United States and Canada and the quarantine combined with travel restrictions are making it too difficult, and impossible in Canadian Greg Pollard's case, to get everyone to the track.
"I have reprinted my racing schedule three times this year so at this point I just get my Sharpie out," Vantine said. "As the saying goes, I'd toe the line but they keep moving it."
Vantine, who lives in New York, has essential team members in Florida, Colorado, Washington D.C. and North Carolina domestically.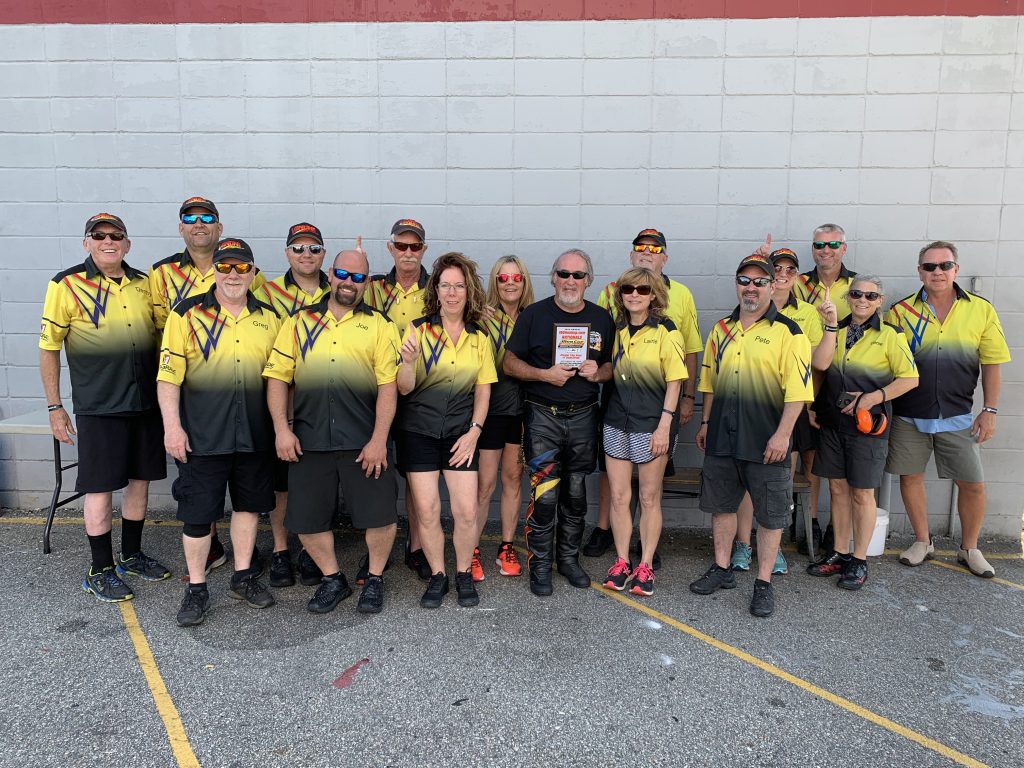 "Anyone coming into New York from the hot spots will be quarantined for 14 days," Vantine said. "Typically our driver Jim flies into to New York to help load and then drives. That's not going to work with a 14-day quarantine."
This complicated and unsavory predicament has Vantine looking ahead to better days.
Since making his nitro debut in 2013 Vantine has been the object of consistency and improvement, making the daunting transition from Pro Mod to Top Fuel appear easy.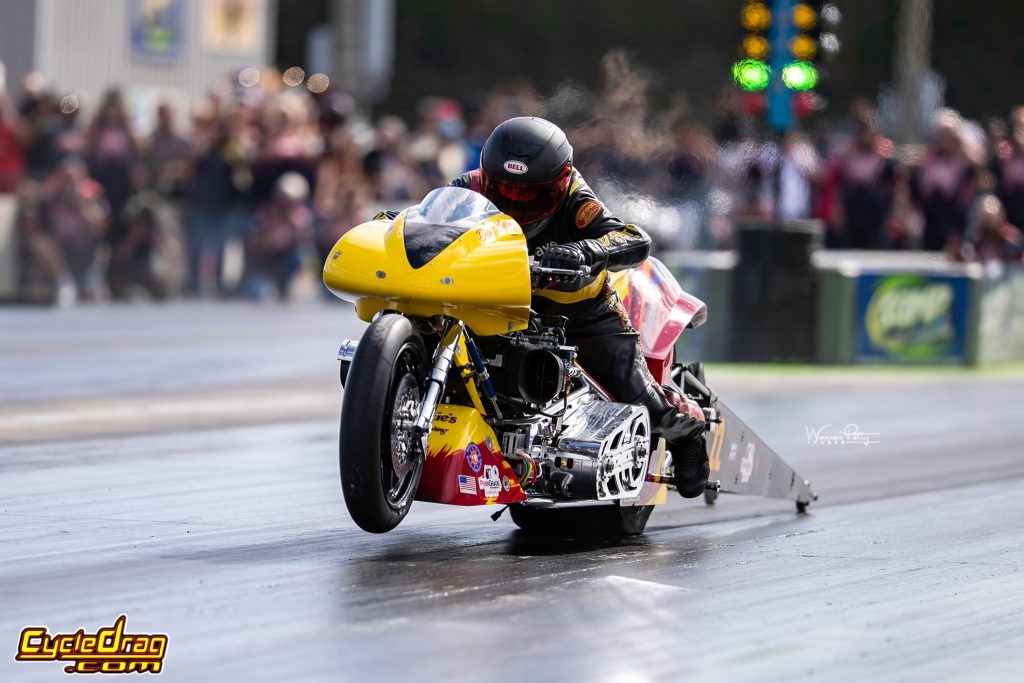 Vantine's "Yellow Bullet" has been deep in the championship chase for the past two seasons and last year he moved up to No. 4 on the all-time quickest list with a 5.71 at the World Finals. He now trails only Peter Svennson (5.70), "Fast" Filippos Papafilippou (5.66) and Larry "Spiderman" McBride (5.50).
Vantine says his focus remains on climbing the elapsed-time ranks.
"5.60s are the next goal. As a team we have discussed how important championships are or are not. It's our position that we are there to go as quick as possible," Vanitne said. "We are not out chasing points, but if a championship happens, great. We are in it to perform, not accumulate points.
More optimism is on the horizon as the McBride brothers are finishing up Vantine's new rolling chassis that will be delivered soon.
"The only blessing of this shutdown is it's giving Larry and Steve more time to finish the bike," Vantine said. "The downfall is Greg Pollard will be an important piece in the bike's completion so not getting him over the border is hindering the pace. We were hoping to multi-task."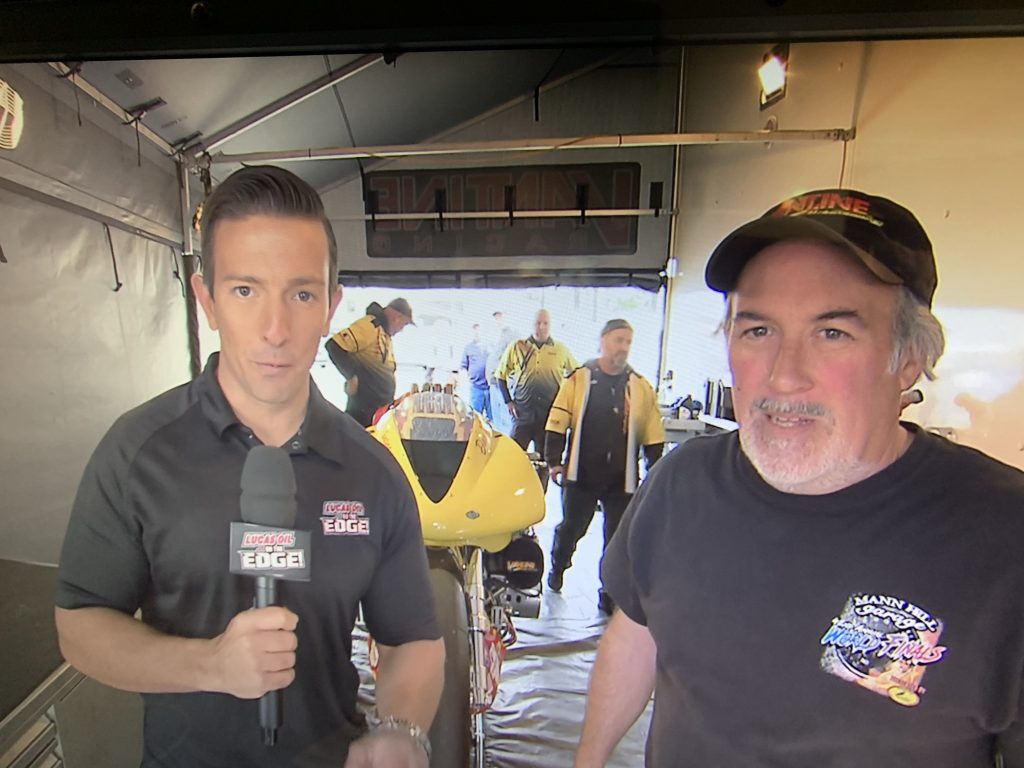 The inability to go to 42 is another twist and turn in what should have been a banner year for Top Fuel Motorcycle with McBride and Vantine slated to appear at two NHRA national events and the popular Norwalk Night Under Fire. It's something both fearless riders hope to see continue in 2021.
"In the future I hope we still have that opportunity t0 show off the greatest motorcycles in the world," Vantine said. "I believe we would make a positive impact on the NHRA and really build a fanbase. I'm excited to pave the way for Top Fuel Motorcycles and get the exposure the class deserves."
There are more videos on the Cycledrag Youtube channel (please subscribe here) and the Cycledrag.com Facebook page (Please like here) and more will be coming soon. Check back daily.